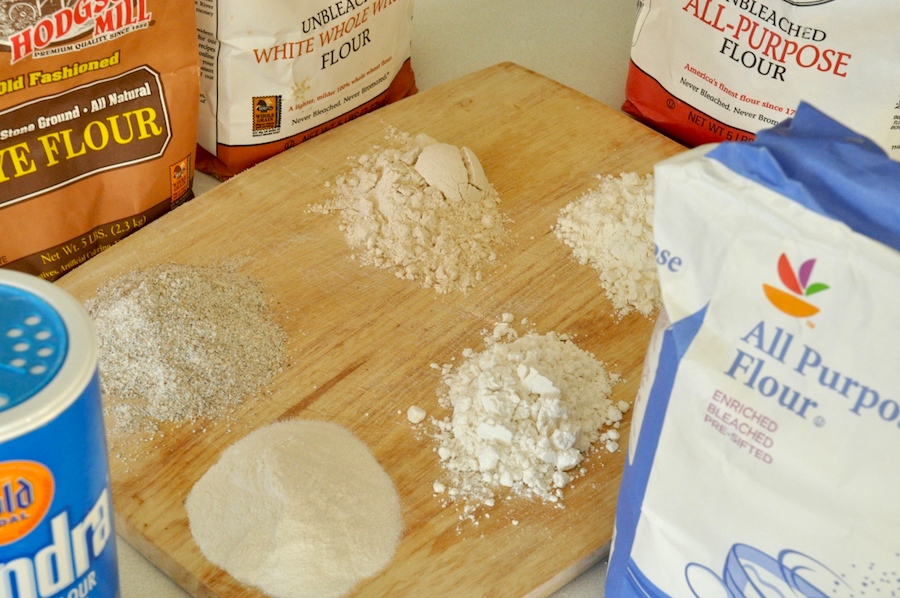 All around the world flour is probably one of the most important components of baking and even cooking. This fine substance is what makes up bread, cookies, cakes, and pastries. It can be used in thickening soups and as a breading for fried meats.
The Czech word for flour is mouka, and just like any other flour, basic Czech flour is made from wheat. But what is unique about Czech flour is that it is sold according to the roughness of the milling (Just think of ultra fine, fine, regular, course.) Czechs have four different types of flour that you can use interchangeably depending on what you are trying to make. We touched briefly on Czech flours here!
The texture of Czech flour is divided into two groups, one being jemná which means fine (the first two we discuss) and hrubá, which is coarse (the final two).
Hladka
This flour is the smoothest of all the Czech flours and is used when making anything delicate and fluffy, it is probably most often used in Czech cooking for Christmas cookies and gingerbread. Hladka flour is the most similar to all-purpose flour.
Polohrubá
This is a semi-coarse flour that has about a 3% higher protein content than the all-purpose flour we know which means that most things you make with it will likely turn out tougher and chewier, but it is still used quiet a bit in Czech cooking for breads and such.
Hrubá
This is a coarse flour, it is not used much, except in the famous bread dumplings. It is great for soaking up liquid, but it is definitely not a good substitute for all-purpose flour.
Krupice
This is the coarsest of all the Czech flours, it is very similar in texture to what we know as semolina. Krupice is rarely used but it is the main ingredient in krupicová kaše which is basically a Czech version of cream of wheat. Many recipes also add it to potato dumplings.
The funny thing is that none of these are exactly like American all-purpose flour, the one which we use to make everything. Of course, it can be little overwhelming when you enter the flour isle and find such a wide verity, but once you can recognize the difference and get used to making your recipes with Czech flour, most people find it is even better than having just one.
If you have not already subscribed to get TresBohemes.com delivered to your inbox, please use the form below now so you never miss another post.
---
Remember, we rely solely on your donations to keep the project going.
Become a friend and get our lovely Czech postcard pack.