Prague is definitely known for its architecture, food, and of course, beer. Yes one thing most people don't think of when thinking about Prague is the beautiful amount of nature in the city itself. Parks, scenic views, and gardens are all over, not to mention the famous Vltava river that so many enjoy each season.
Though Prague does have an impressing amount of botanical gardens, today we are going to be sharing the botanical garden located at Charles University nearly in the center of the city because it is the oldest botanical garden in all of Prague. Founded in 1775 at a location in Smichov, it had to relocate in 1898 due to flooding. It began as a small garden with few plants and has expanded and continues to grow throughout the years.
The Charles University Botanical Garden is open to the public and is a nature lovers dream. The quietness makes it the perfect place to escape the hustle and bustle without having to take a long trip out of the city. The garden features a clear winding path that is easy to follow and quite a few sweet sheltered sitting areas where you can bring a snack or just sit and read a book. All the plants are well maintained and looked after.
The gardens are both outside and in a large greenhouse. There is a wide verity of Czech vegetation and surprisingly a lot of tropical plants and palms. The greenhouse has a lily pond, a cactus room, 130 year-old Cycads, ferns and an array of lovely succulents. They have so many interesting trees and flowering plants, including a Methuselah Tree, which is the oldest living organism in the world.
They have many beautiful colorful flowers like Orchids and Brugmansias as well as a garden of Lithops which are a type of succulent known as living stones which sometimes flower. Sometimes they display exhibits of art created around certain plants and don't forget to look at the aquarium. A small boutique also exists, where you can purchase clay pots, flowers, and other small plants to take home.
Even those who are always in nature are sure to find something they've never heard of!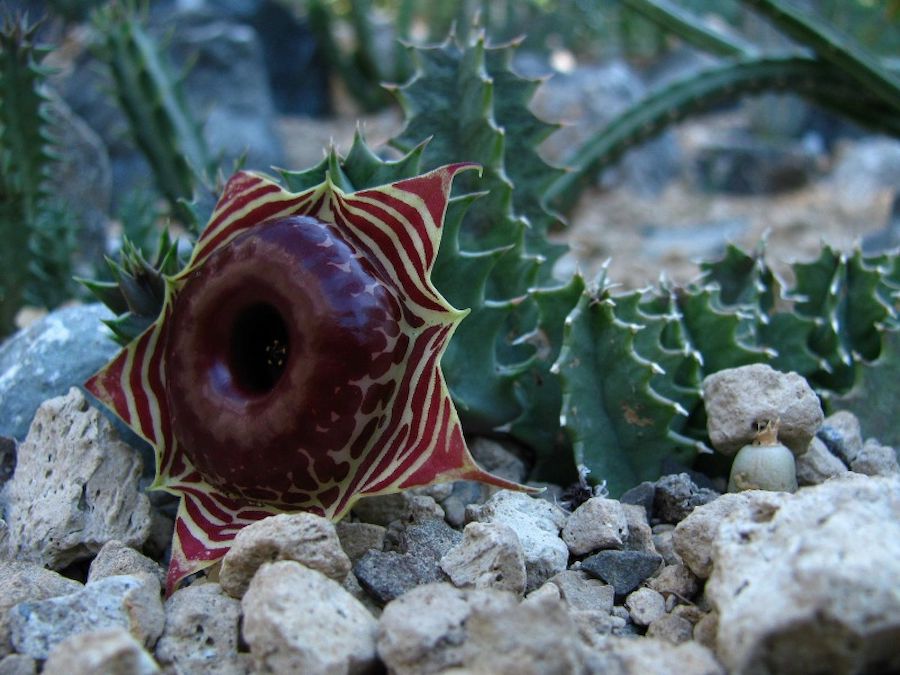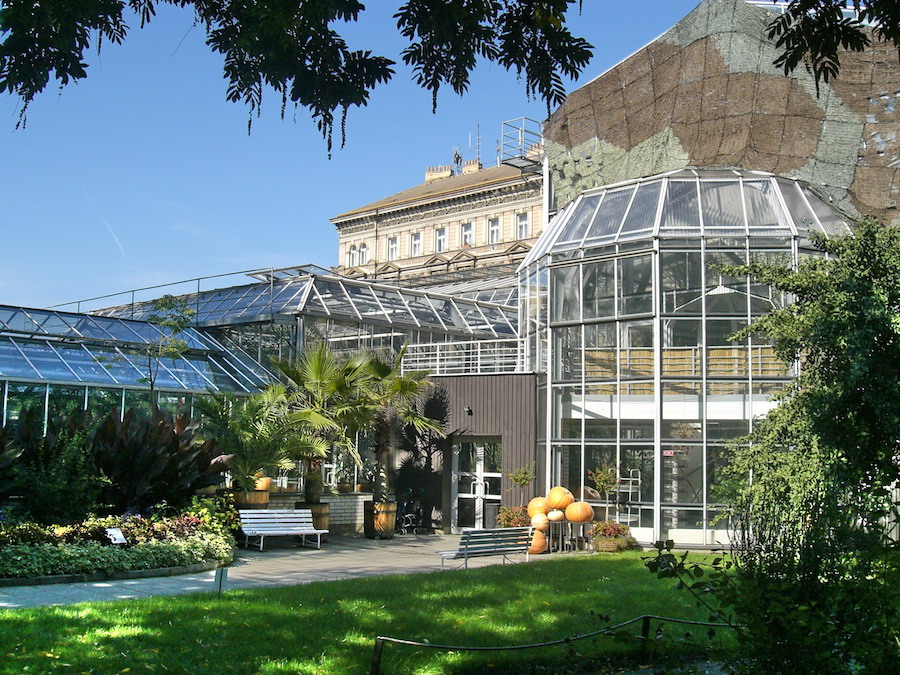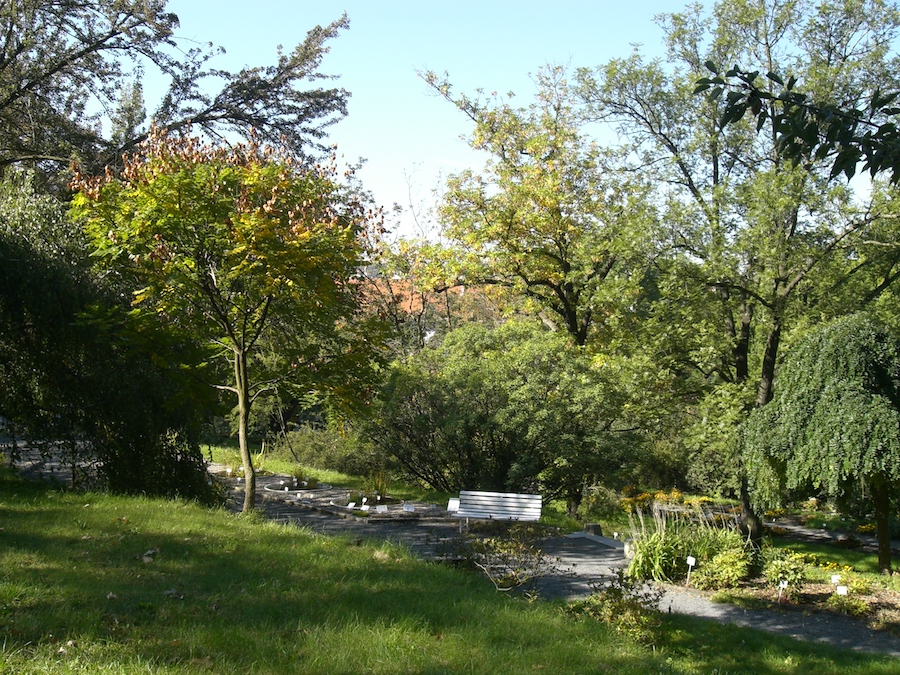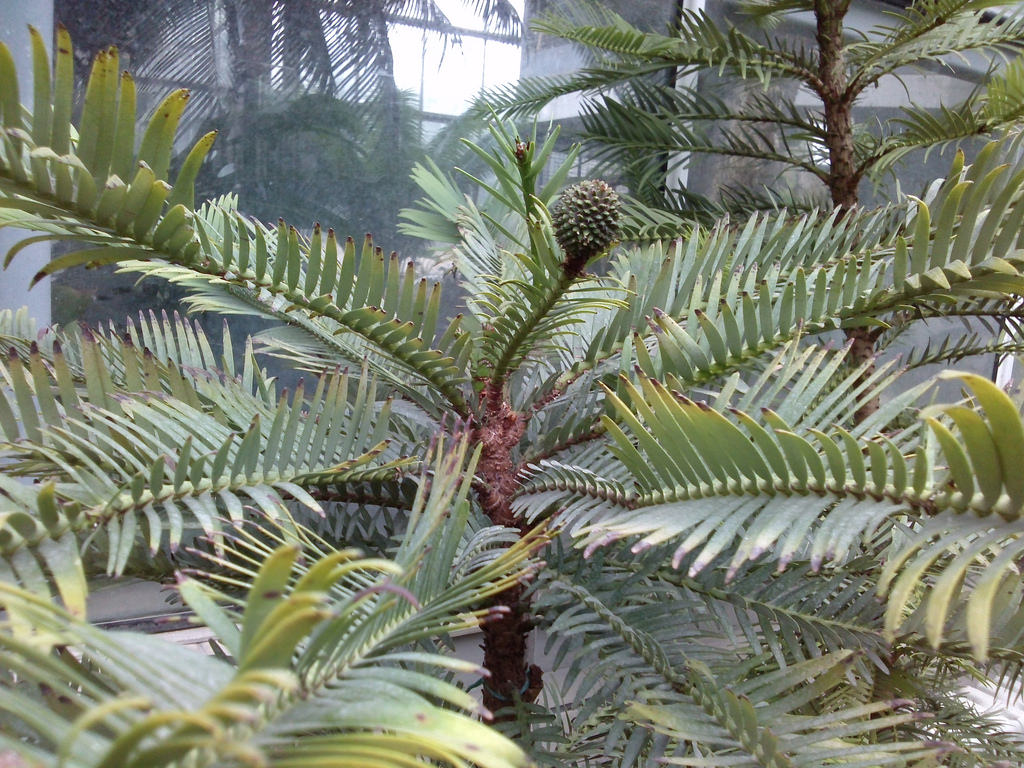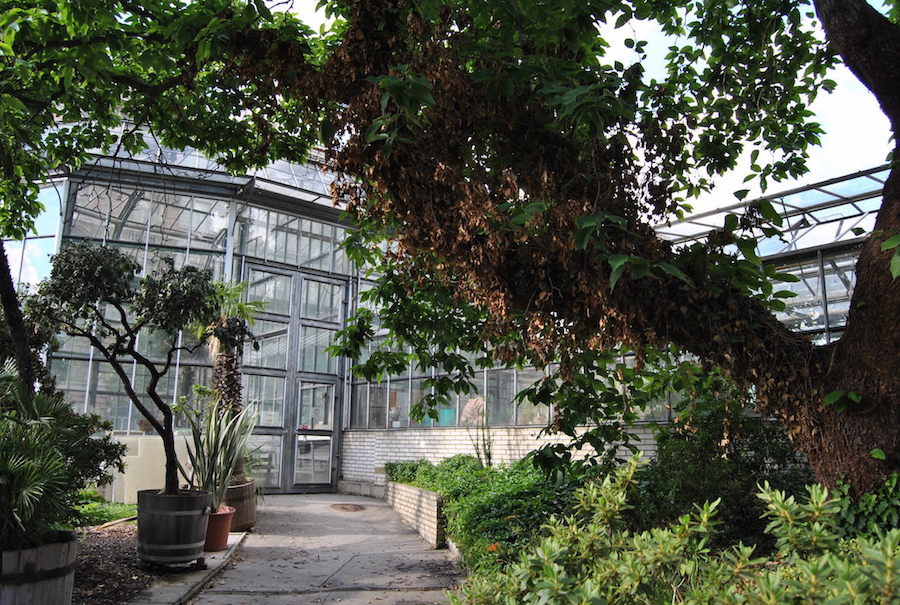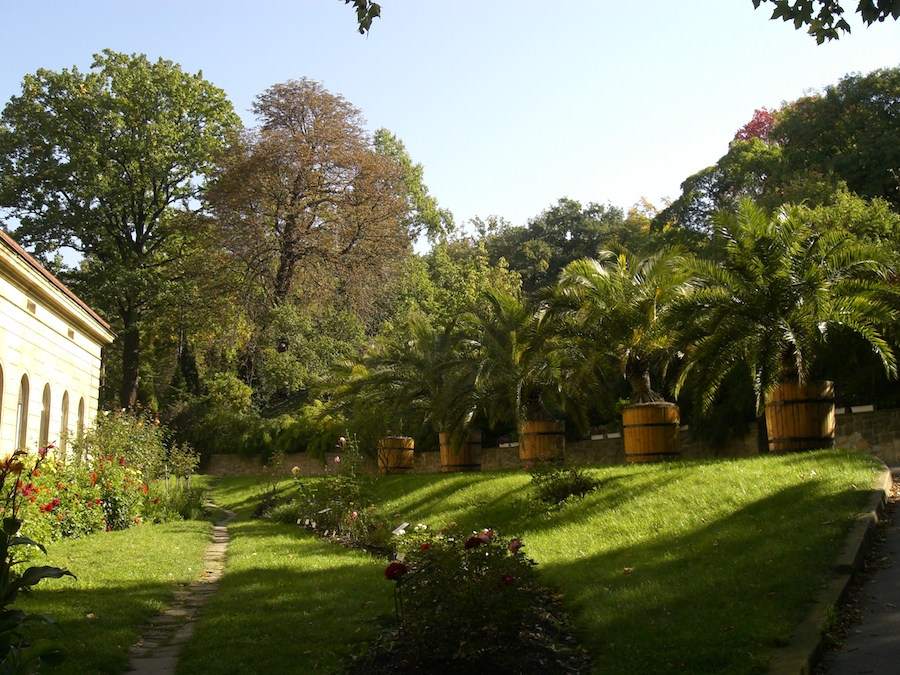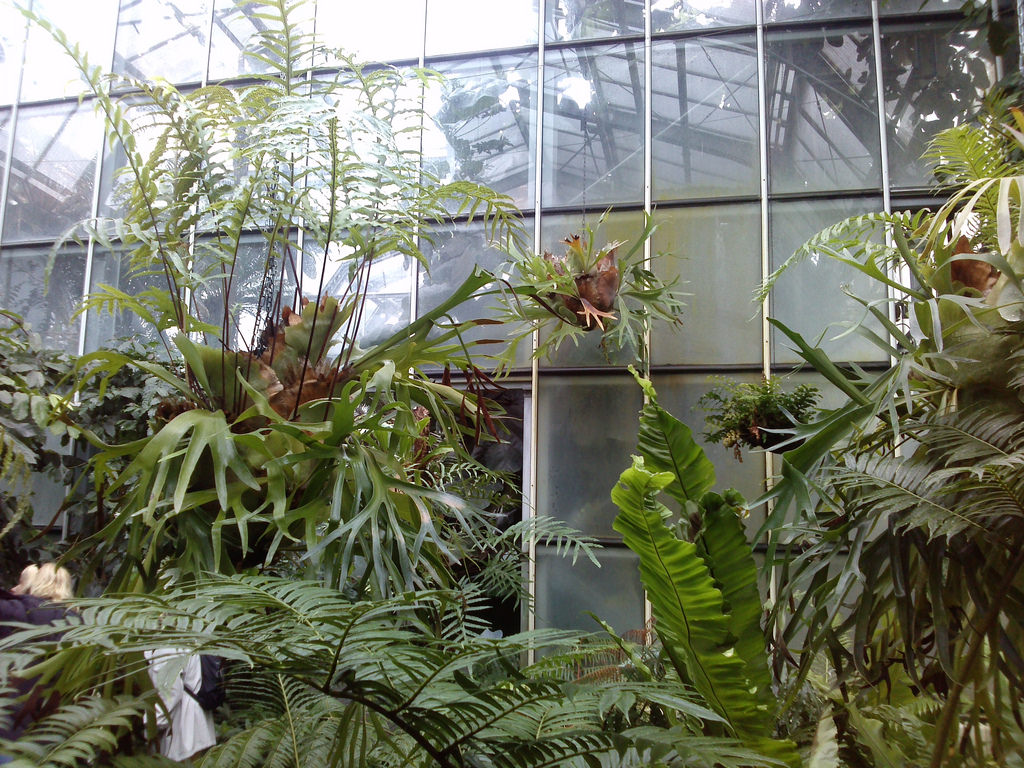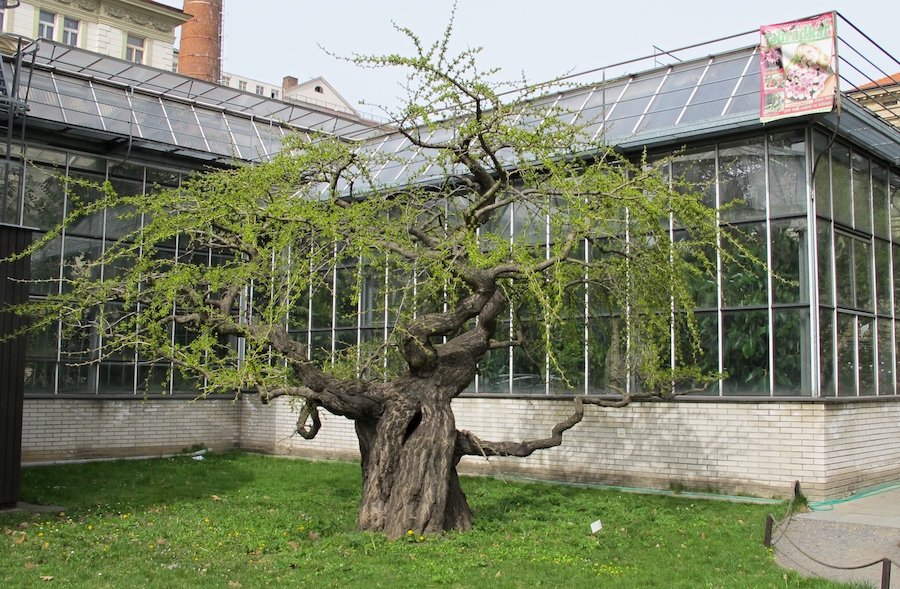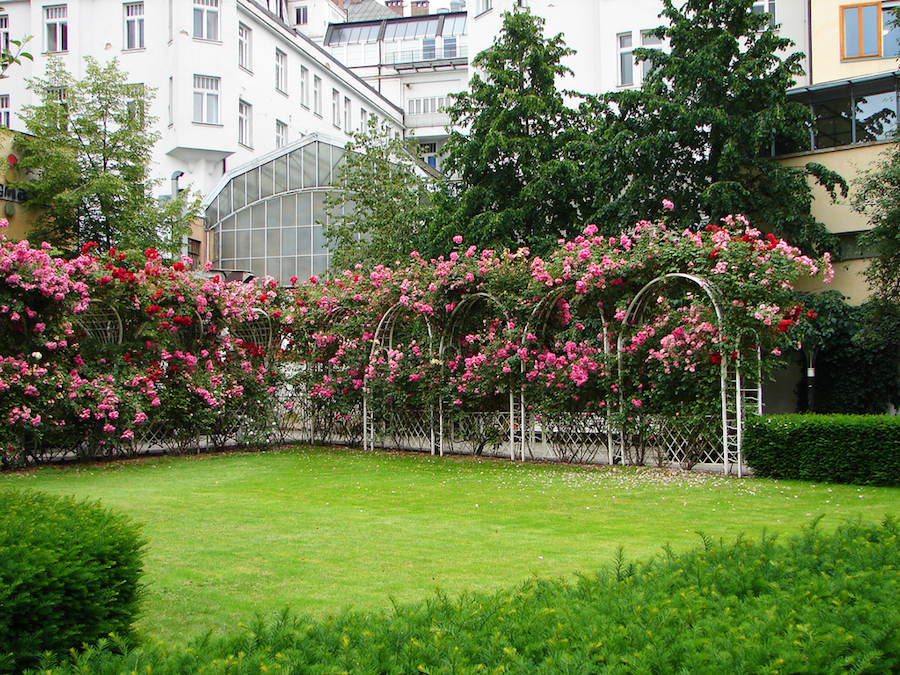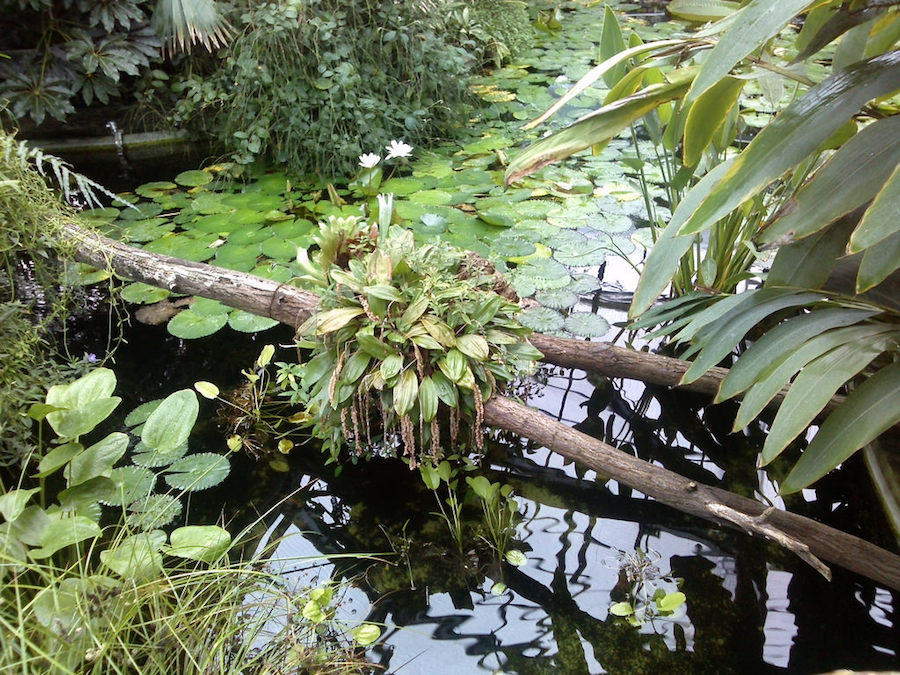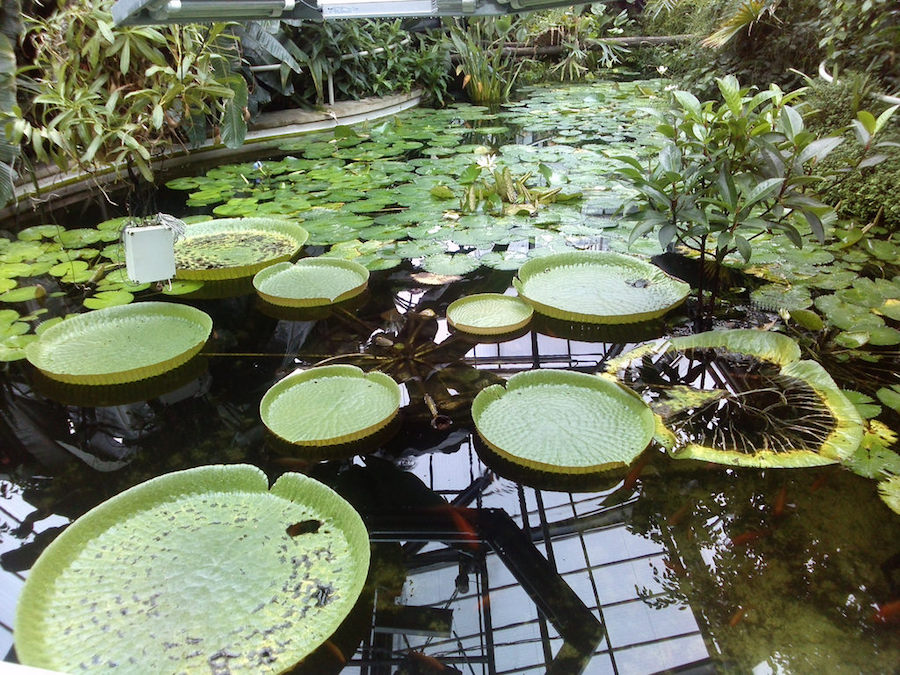 Ovocný Trh – 3-5
116 36, Staré Město
The Czech Republic
If you have not already subscribed to get TresBohemes.com delivered to your inbox, please use the form below now so you never miss another post.
---
Remember, we rely solely on your donations to keep the project going.
Become a friend and get our lovely Czech postcard pack.