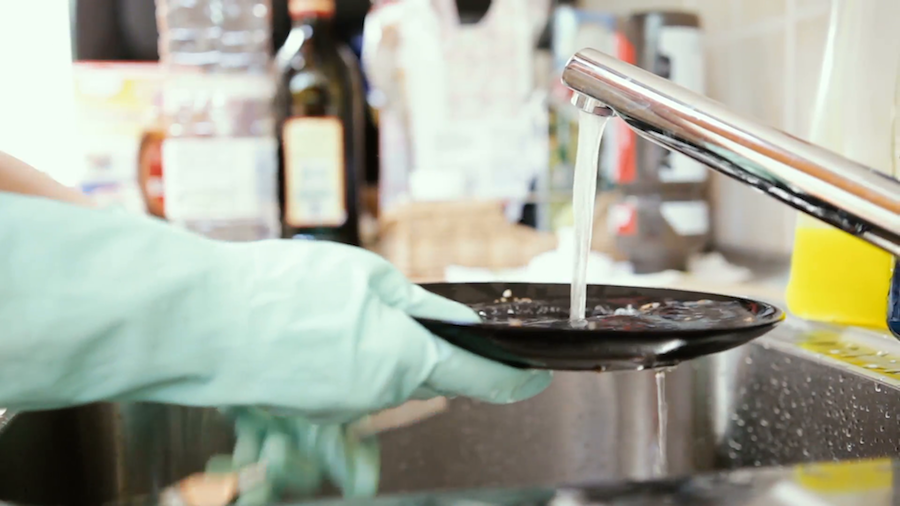 What I love most about visiting different places and having international visitors stay at our home is seeing the cultural differences in some of the most day to day things, things like doing the laundry or washing dishes.
That is the exact reason we created this blog, to educate Americans and foreigners of the way we see and experience Czech traditions and culture. One of the things I noticed not only when we visited friends in the Czech Republic, but also when we had Czech people stay at our house, is the way they do the dishes.
Now-a-days, with the creation of dishwashers, most people don't even wash dishes by hand anymore here in the United States and even though some Czech apartments do have dishwashers, most Czechs are still washing dishes by hand.
In America, most cleaning products are boldly labeled that they kills 99.9% of germs and residue, often that is the greatest selling point and herein lies the first important difference. Here, most squeeze a big dollop of dish soap onto the sponge thinking the more you use the more it cleans.
Kind of like how they say that everything is bigger in Texas!
In the Czech Republic, most believe that it kills 99.9% of germs, so that means they only need and use a pea sized amount, even for a huge stack of greasy or sticky dishes.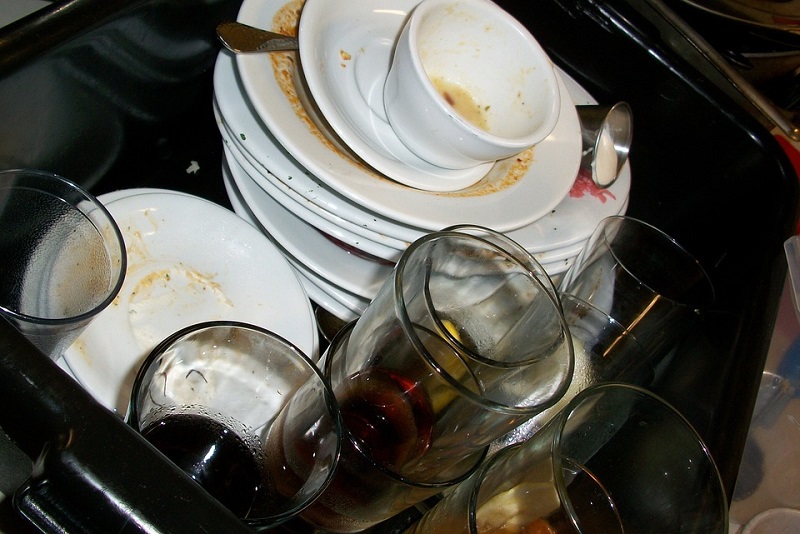 Let's look at some differences between how dishes are washed..
Czech step-by-step guide to washing dishes
First you fill a cup, or any old dish with a bit of soap and water and use that to dip a sponge or cloth into.
Most of the homes we visited had what resembled a very old wash cloth that had been thinned to the point of being threadbare. (This cloth is often also used as the all purpose cloth around the kitchen).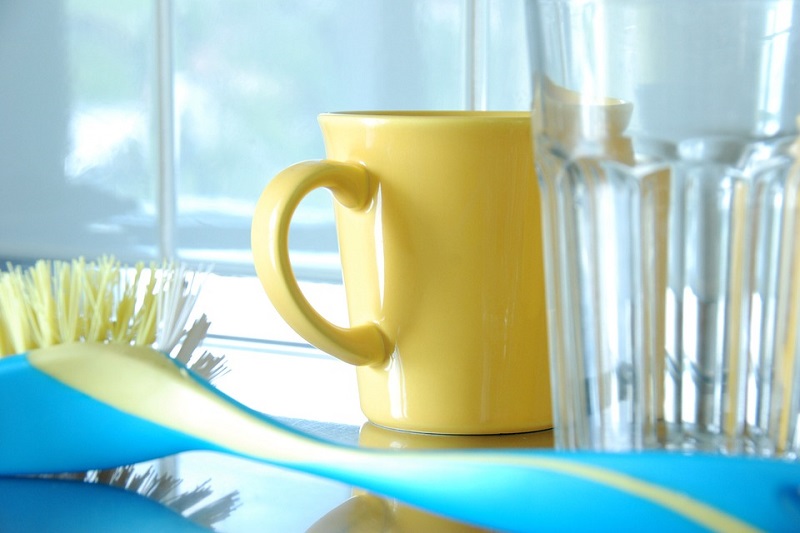 You then soap up all of the dishes before wetting them and without the water running.
Then you stack them up in the sink, remembering to dip your cloth into the soapy water between dishes.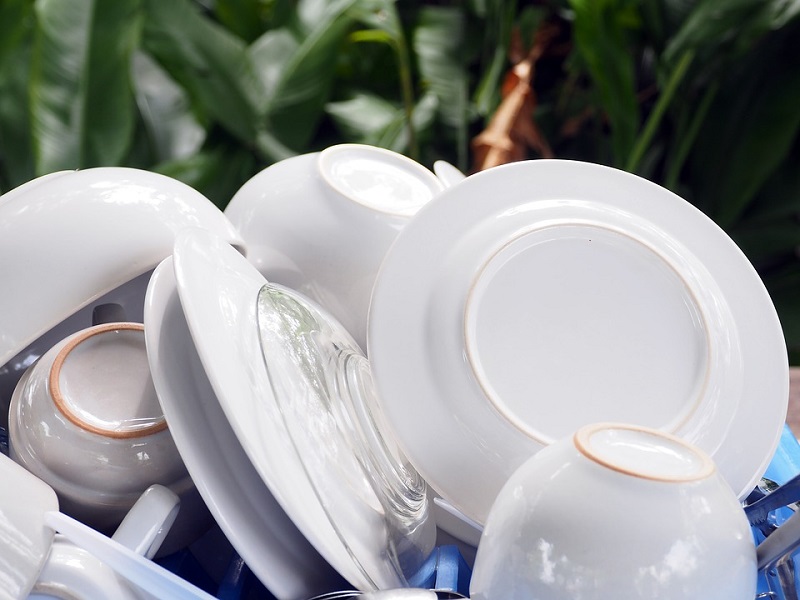 Then you rinse the dishes with the water running on the lowest pressure it goes.
This means the slightest dripping.
As in one drop at a time…
Take whatever dish or piece of cutlery that is nearest to you, no matter if it's the dirtiest or cleanest and smear with slightly soapy sponge and rinse.
Haphazardly place onto the drying rack (or counter with a cloth on it) in no particular order.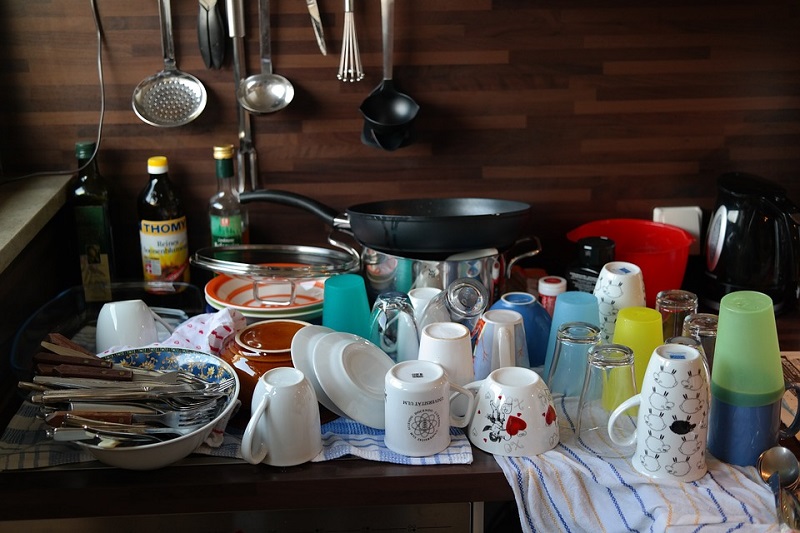 You'll have a burning need to do all of the dishes right away, so just keep stacking to make sure they all fit, shoving pieces in this end and that end, on top and all sides.
When you are done washing, grab the nearest utěrka (dish cloth) and begin to rapidly dry the dishes to immediately put them away.
Why is it that most Czech people tend to dry their dishes right away instead of letting them sit on the drying rack, as we do at our house. I feel moved to ask because no matter what kind of dish cloths we have purchased, they all tend to leave a residue of fluff or fuzz, or wet streaks or something that doesn't belong on the cutlery and dishes.
What is the trouble of waiting a few minutes and allowing everything to air dry?
Perhaps the heap would never dry because of the way it is stacked all willy-nilly!
(Note: Obviously there are exceptions, we are not insinuating or generalizing that all Czechs use this method of dish washing.)
American step-by-step guide to washing dishes
Preface, purchase dish soap at Costco or Sam's where bigger is better.
Turn the water on, by on I mean high flow.
By high flow, think Niagara Falls. But hot.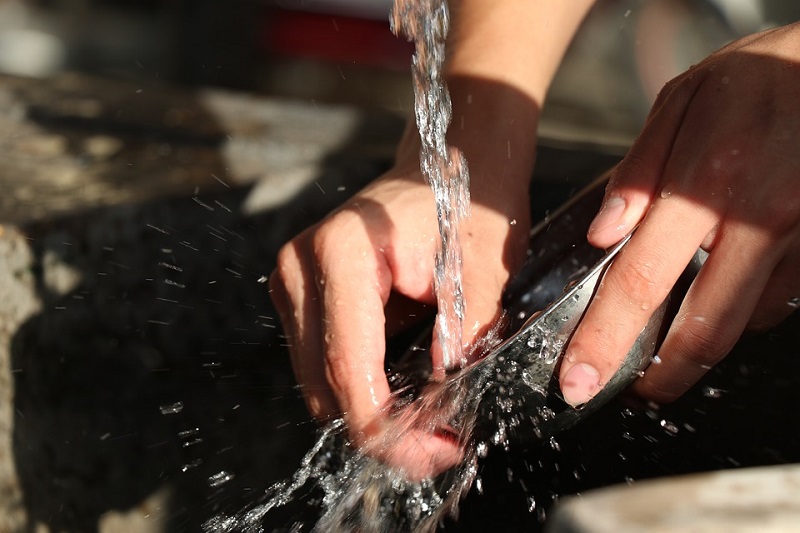 By hot I mean you'd better be wearing gloves so that you don't get burns on your hands.
Have your big bottle of dish soap handy.
Before you take the first dish, squeeze a generous amount onto your sponge (which is changed every week by the way).
Rub the soapy sponge all over the silverware until you are sure it sparkles more then when you brought it home from the store.
Rinse under the steaming water and place into cutlery basket on drying rack.
Repeat with all cutlery and utensils.
Next, conquer the plates, one at a time in much the same fashion.
Stacking in the proper areas from the rack from smallest to largest respectively.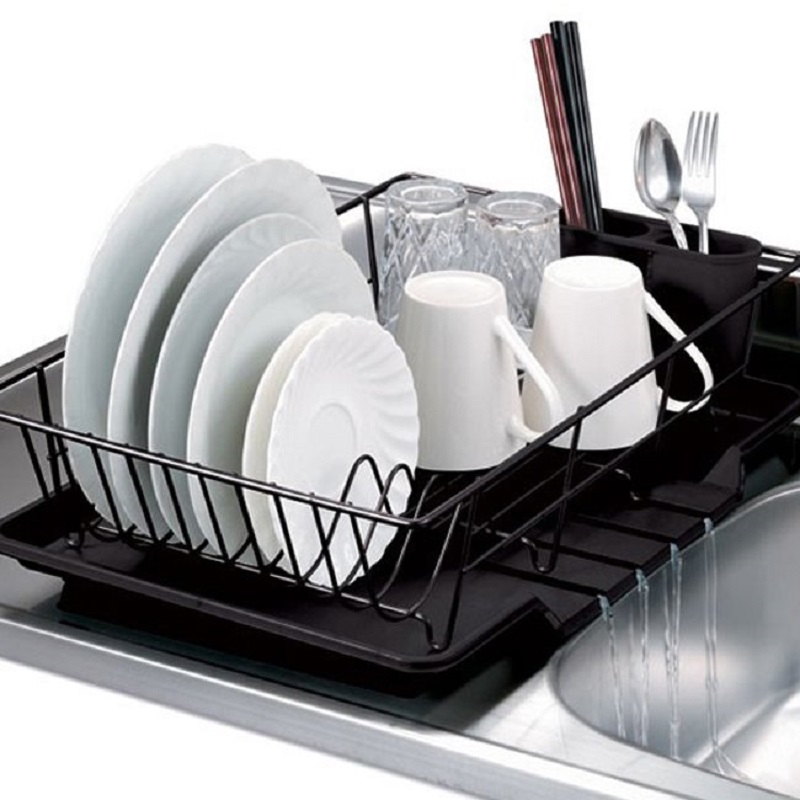 If room remains for the glasses or cups, you can do those as well.
Oh – I almost forgot the most important direction!
Add a healthy dollop of soap to your sponge after each piece you wash!
If there is not enough room on your drying rack, wait 5 minutes and empty the load you have already washed before continuing.
The hot water ensures all will be dried quickly and with no water stains anywhere.
Have a cup of coffee, finish that chapter in your book and then repeat with remaining dishes.
(Note: Obviously there are exceptions, we are not insinuating or generalizing that all Americans use this method of dish washing.)
Alternate Washing Methods
Now we know that not all Americans or all Czechs wash their dishes this way and this is meant to be a funny post on our personal observations and washing style…

But it does beg to question, how do you wash your dishes?
We'd love to read your experiences in the comments section below.
If you have not already subscribed to get TresBohemes.com delivered to your inbox, please use the form below now so you never miss another post.
---
Remember, we rely solely on your donations to keep the project going.
Become a friend and get our lovely Czech postcard pack.