This breathtaking castle looks like something snatched right out of a fairytale but believe it or not, this is not a fictional place you can only visit in your dreams… This is the Hluboká Castle, a castle made with the castle of Windsor in England as inspiration and located in the town of Hluboká nad Vltavou near České Budějovice.
This castle has lived though many periods of architecture, and though it was originally built as a military fortification in the 13th-century it was later converted to a royal castle and has been recreated multiple times throughout history, each time detail and romance was added. Now, it's architectural aspects are intricate and both haunting and extremely dainty.
The Czech Republic is a country known for it's amazing castles and architecture, especially in this area which is rich in both, but it's no wonder that the Hluboká Castle is considered one of the most beautiful chateaus in all of the Czech Republic. It's majestic grounds not only house the castle itself, but also a lavish art gallery, chapel, courtyard, tea room, and library.
The enchanting castle is open to the public and is a popular place for wedding ceremonies. Tours are provided for people who wish to learn more about its enthralling history. Inside, deer sculptures line the walls at the entrance, and more tapestries, weapons, and woodwork can be found throughout. It seems like almost every window has stained glass, and those that don't, feature elegantly carved frames.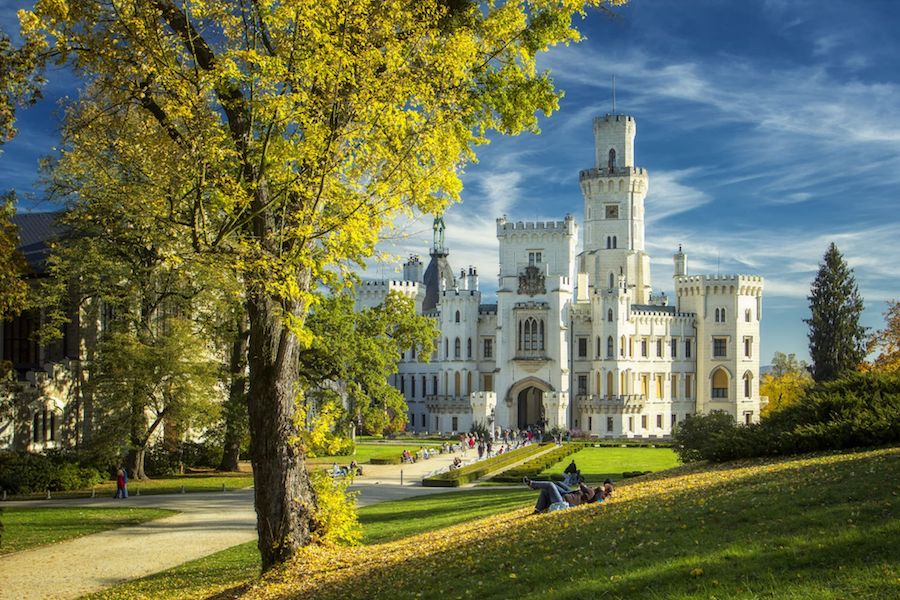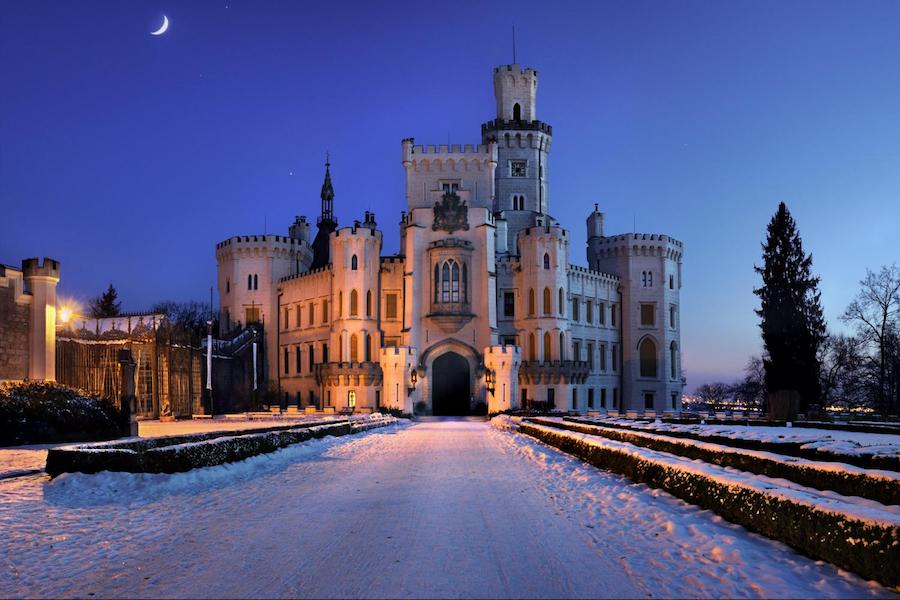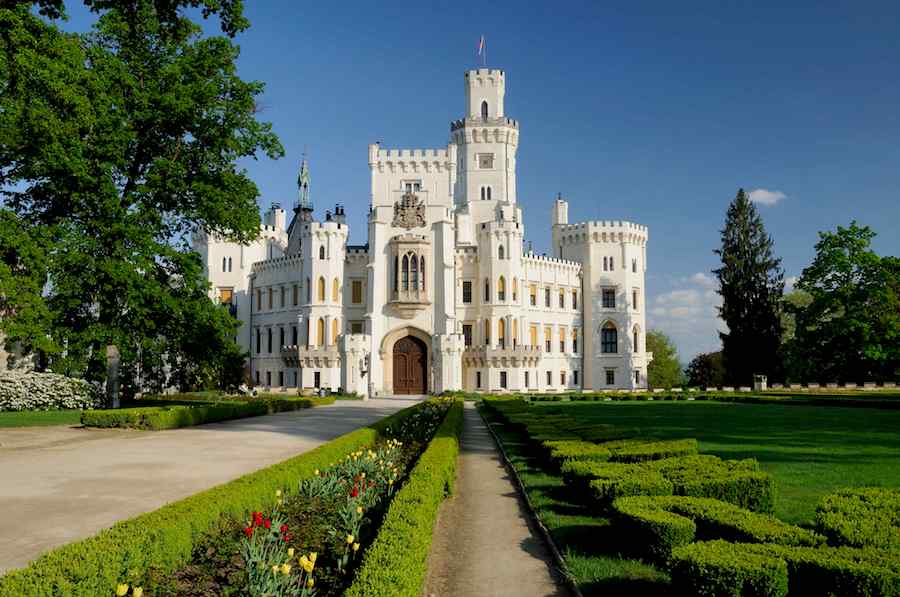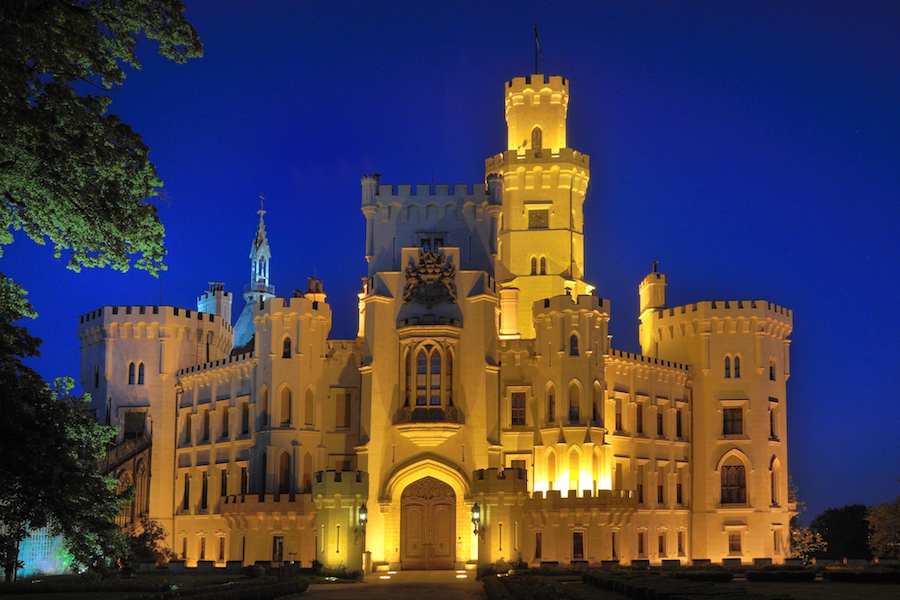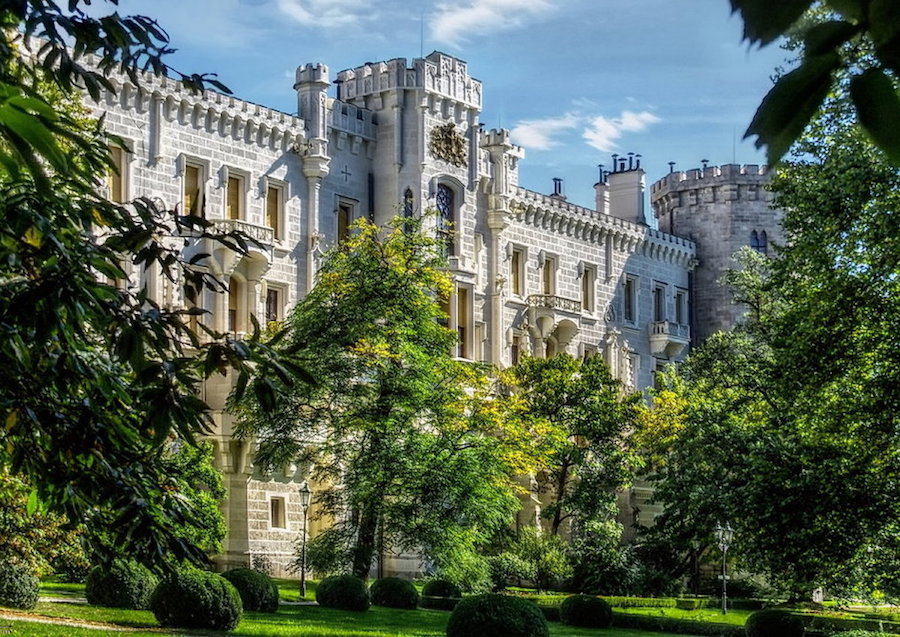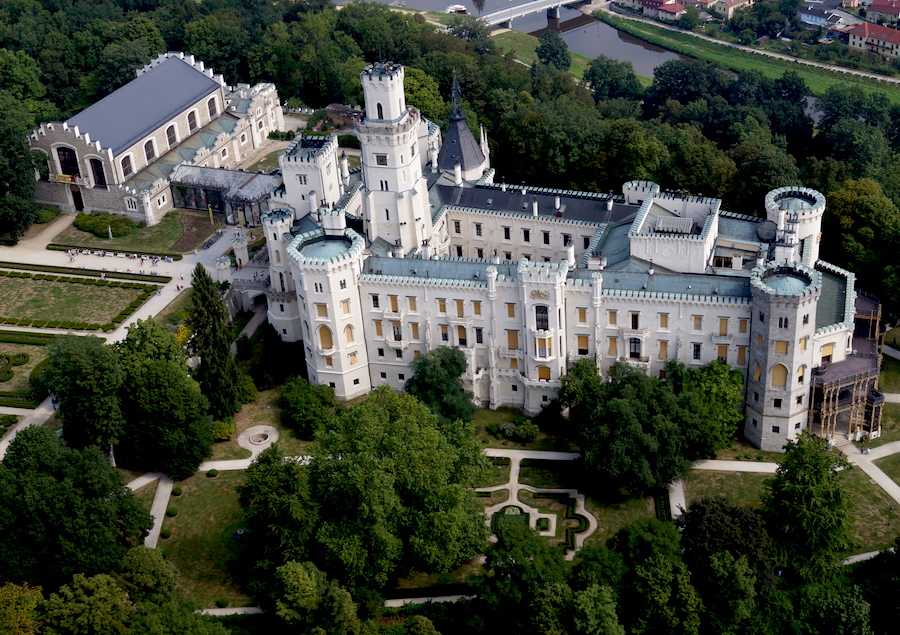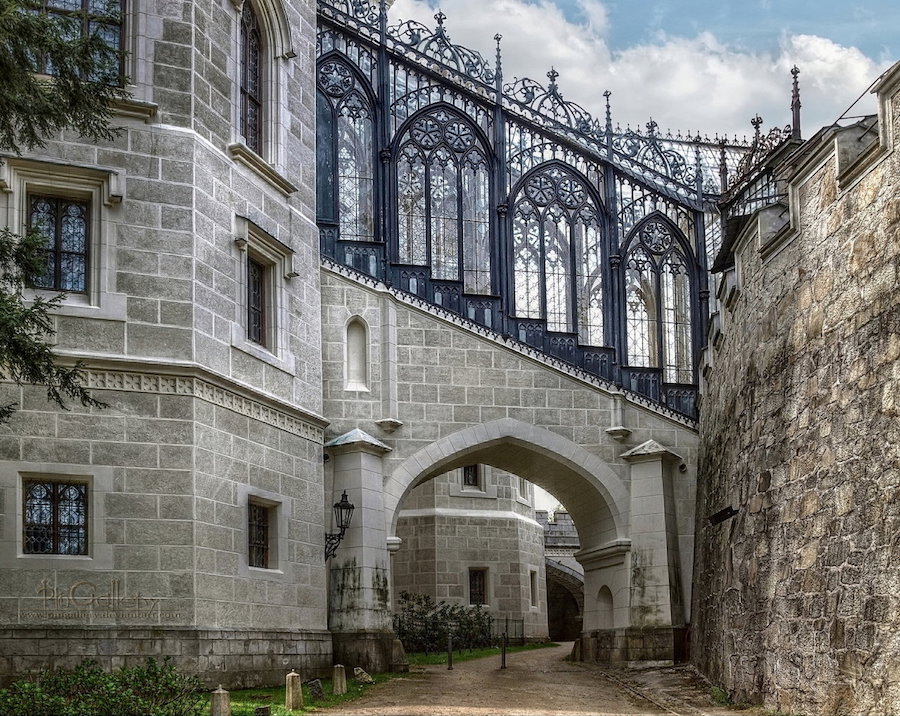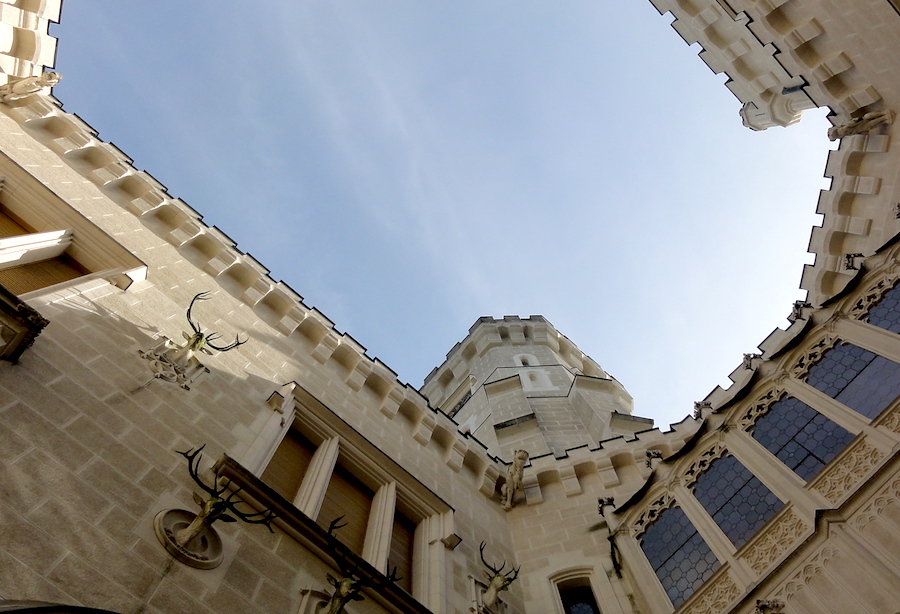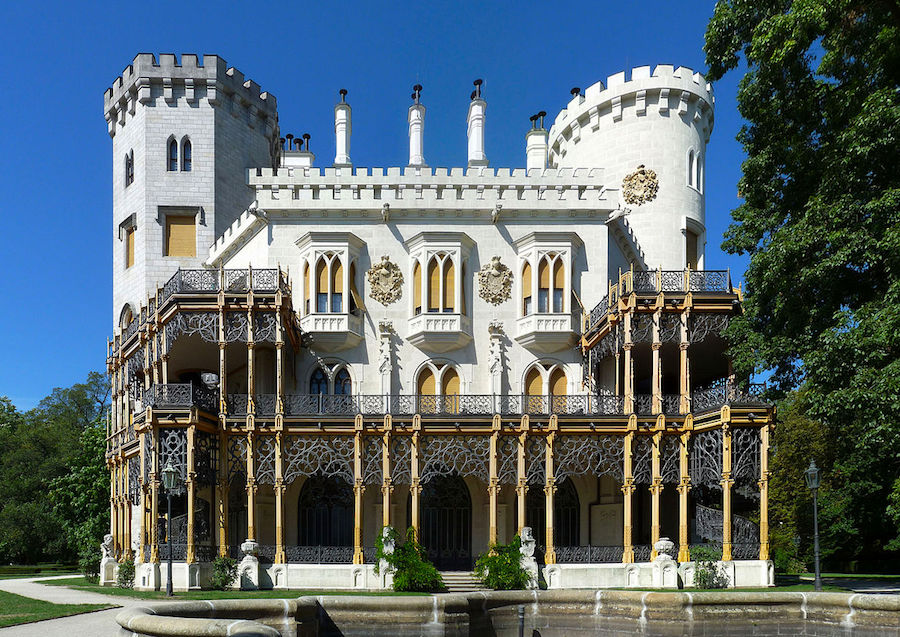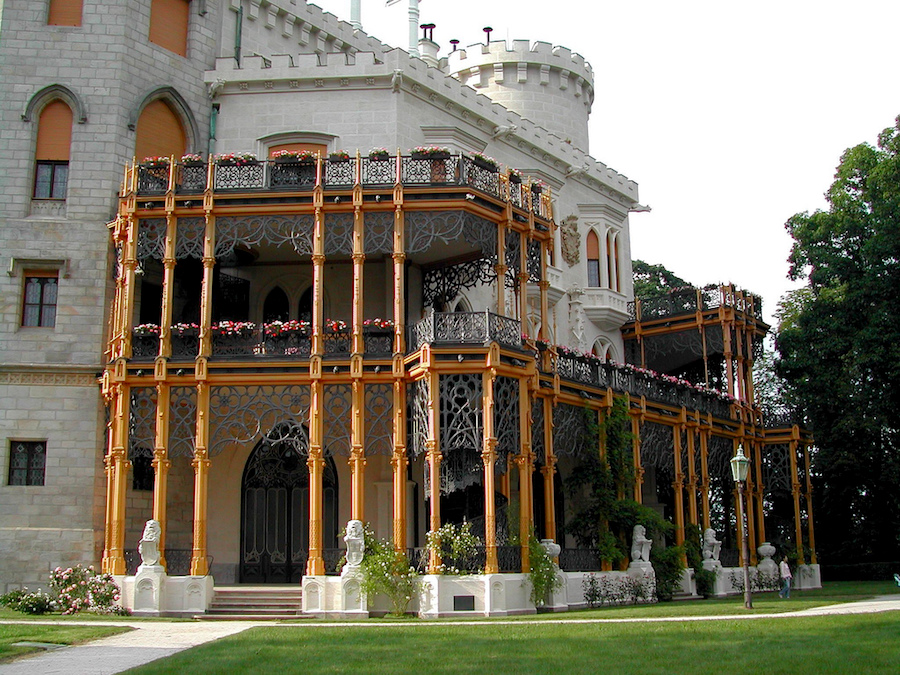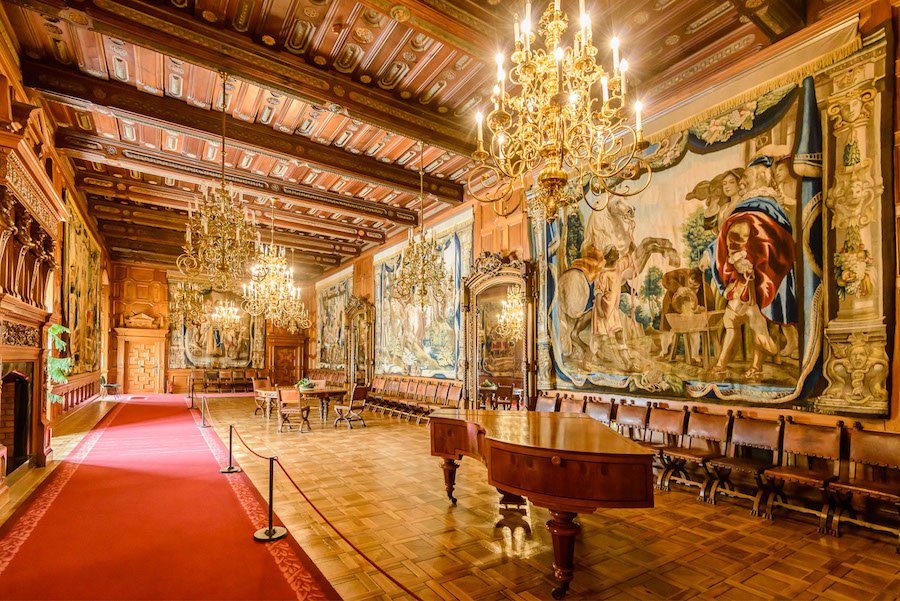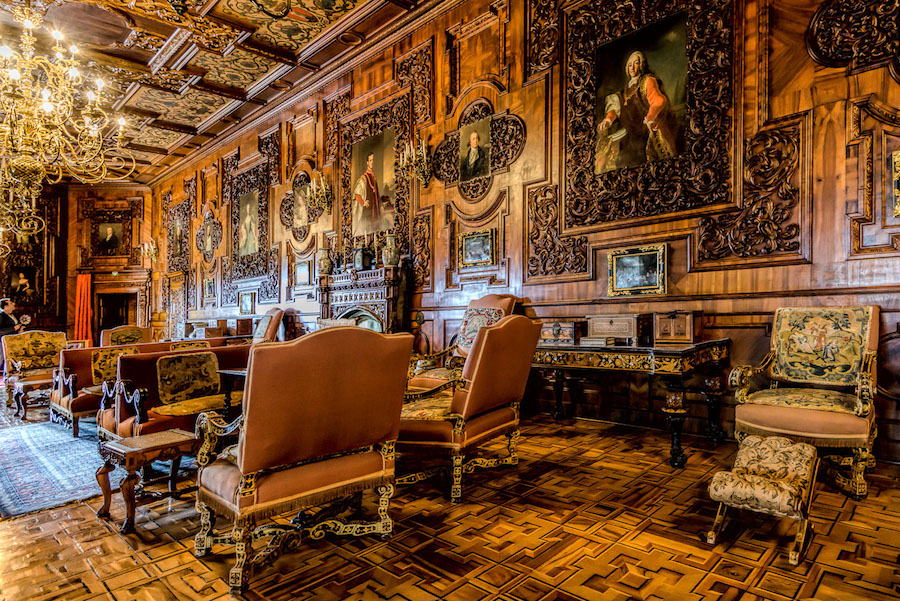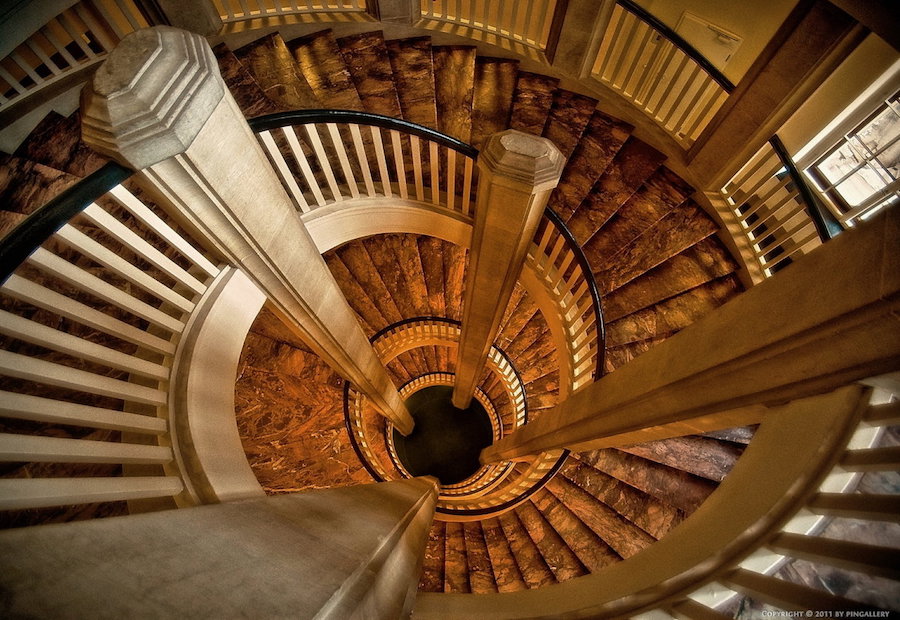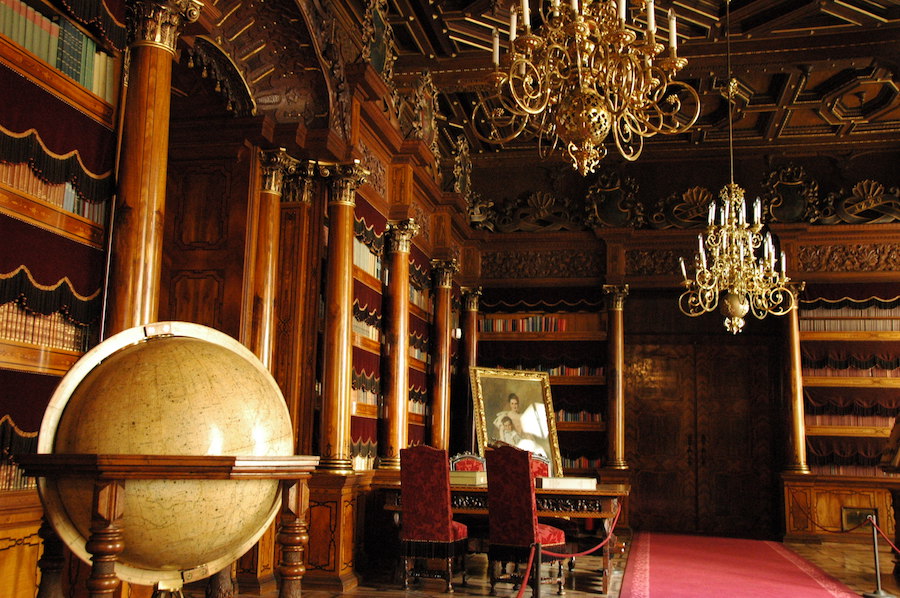 Visit in the summer when the astounding gardens are in bloom, or in winter when the glistening snow shines off the white stones. This is definitely a treasure we are going to check off our bucket list next time we're in the Czech Republic, how about you?
If you have not already subscribed to get TresBohemes.com delivered to your inbox, please use the form below now so you never miss another post.
---
Remember, we rely solely on your donations to keep the project going.
Become a friend and get our lovely Czech postcard pack.