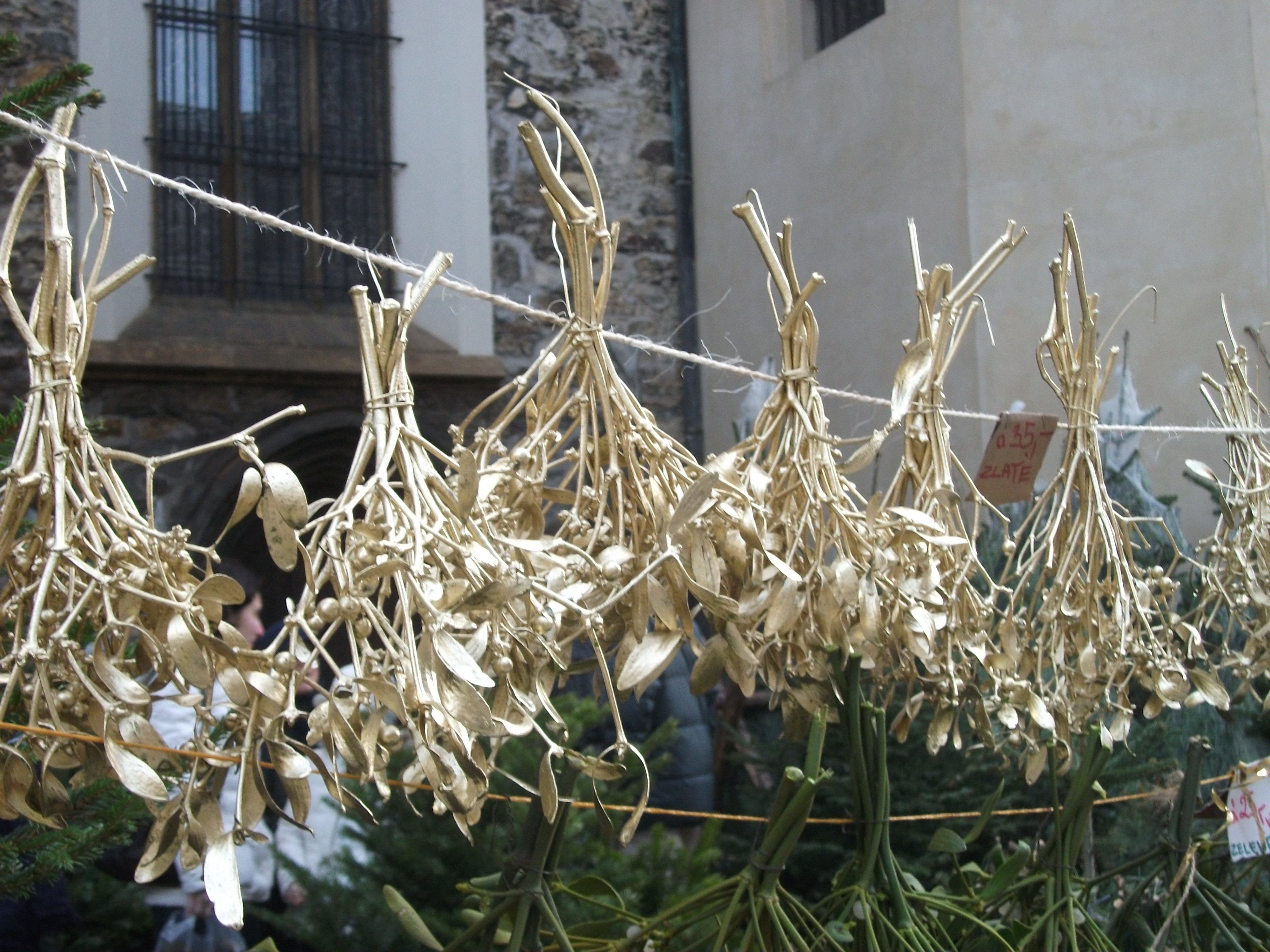 Just like here in the United States, mistletoe is a big part of the Czech Christmas traditions. Here mistletoe (called jmelí in Czech) is most known for its infamous reputation as a place where you kiss your loved one when they are caught standing underneath it. Except in the Czech Republic, it is not used so much for kissing underneath as it is for decoration.
Czechs use mistletoe as a part of their table settings, as frames for plates of typical Czech Christmas dishes, placed in vases, hung from chandeliers, or simply placed around their households…. Czechs also make beautiful holiday wreaths out of their mistletoe.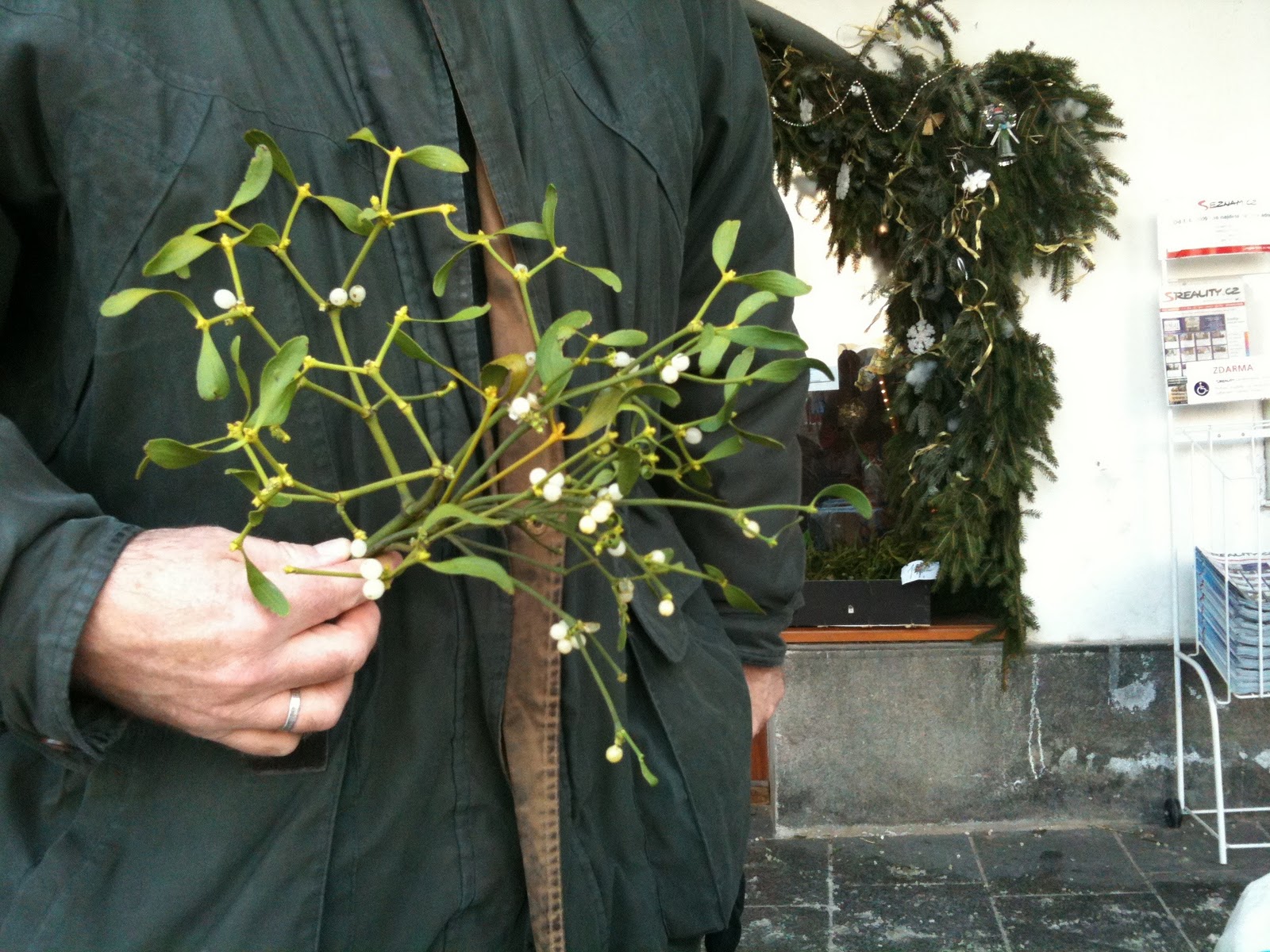 In the United States and Canada, mistletoe is not necessarily a necessity for Christmas and it is sometimes difficult to find in stores, whereas in the Czech Republic, mistletoe is sold almost everywhere and can be found in almost every home during this time of year.
In the Czech Republic, mistletoe is believed to bring good luck if it is received as a gift. It is also believed that it brings good fortune and even wards off evil spirits.
In the world famous Christmas/Advent Market at Old Town Square in Prague, you can purchase all kinds of mistletoe from the multiple vendors who have set up their booths around the grand Christmas tree. They sell mistletoe both in its natural state or painted silver or gold which is most popular among Czechs.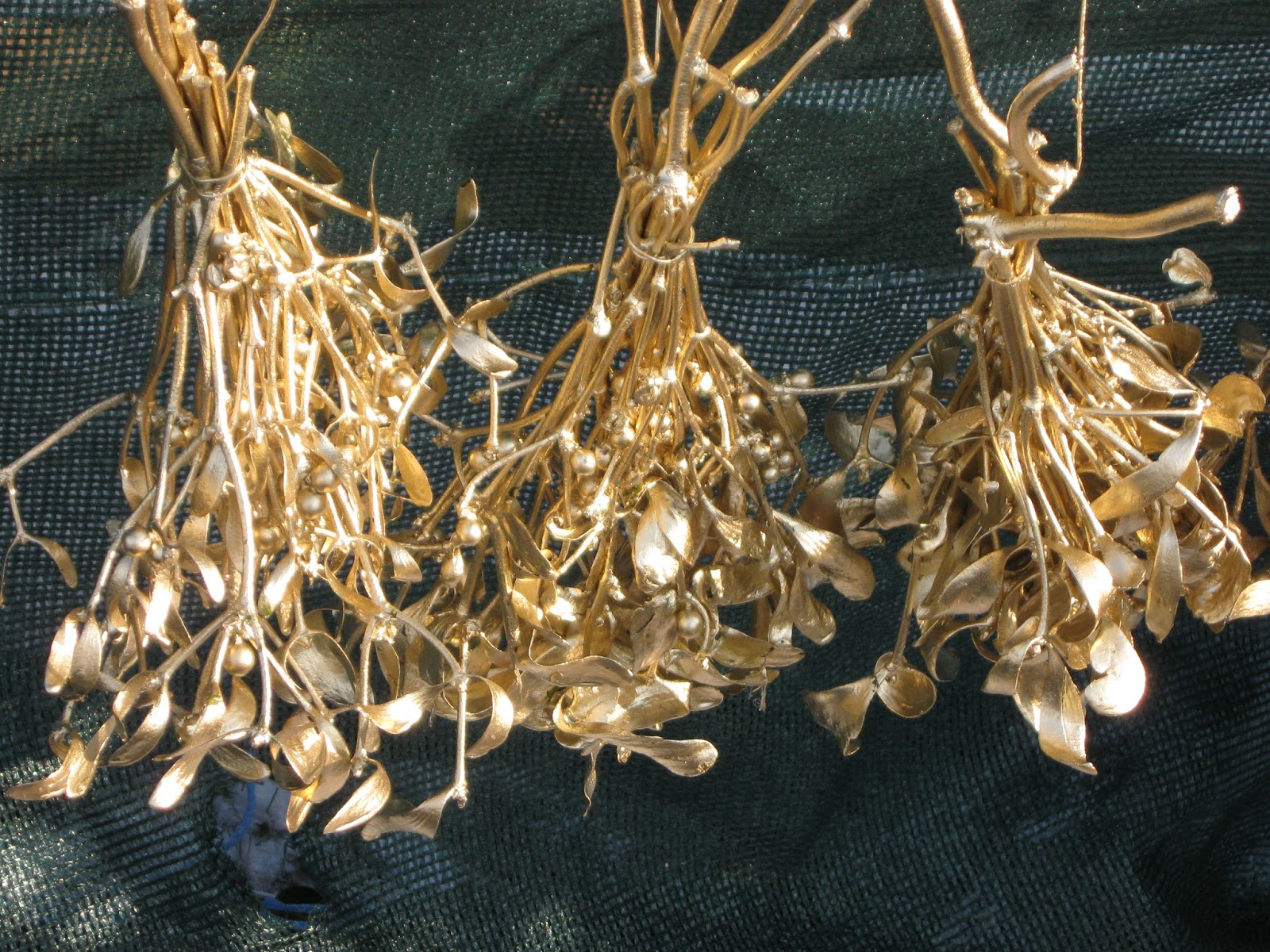 This Christmas season, when you find mistletoe in a store, make sure to buy a lucky bushel for yourself and for a friend.
Happy Holidays!
If you have not already subscribed to get TresBohemes.com delivered to your inbox, please use the form below now so you never miss another post.
---
Remember, we rely solely on your donations to keep the project going.
Become a friend and get our lovely Czech postcard pack.