If you have ever wondered what Czech Mid Century Modern interiors look like, then today is your lucky day!  In 1967, Czech architect Ladislav Mašek and illustrator Harry Löwit teamed up and published Úprava bytového interiéru, or in English, Modification of the Home Interior.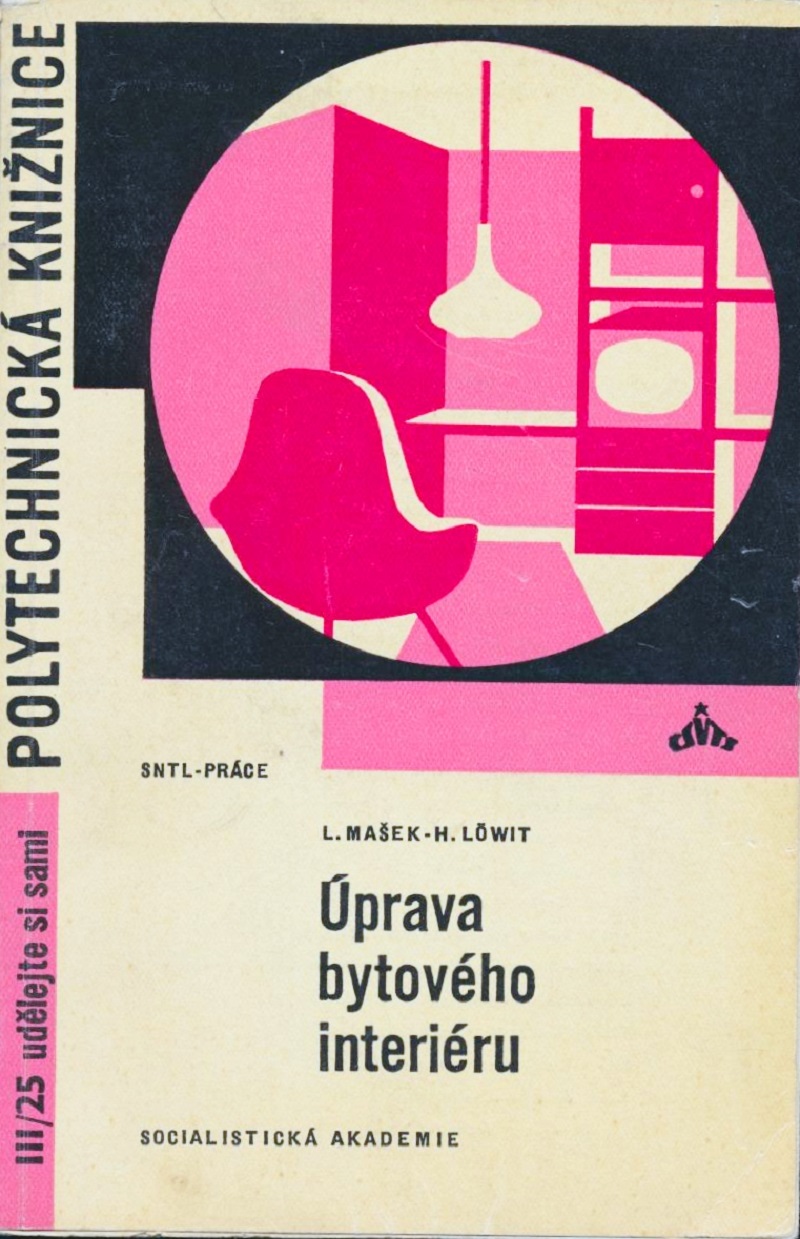 The book featured a wealth of information including an informative introduction, a thorough list of decorative accessories and equipment for the complete apartment, best tips for living rooms, how to adjust old furniture to give it a new look, a list of options to purchase main materials and products, and more.
Here are some of their design ideas, typical of what Americans would call Mid Century Modern.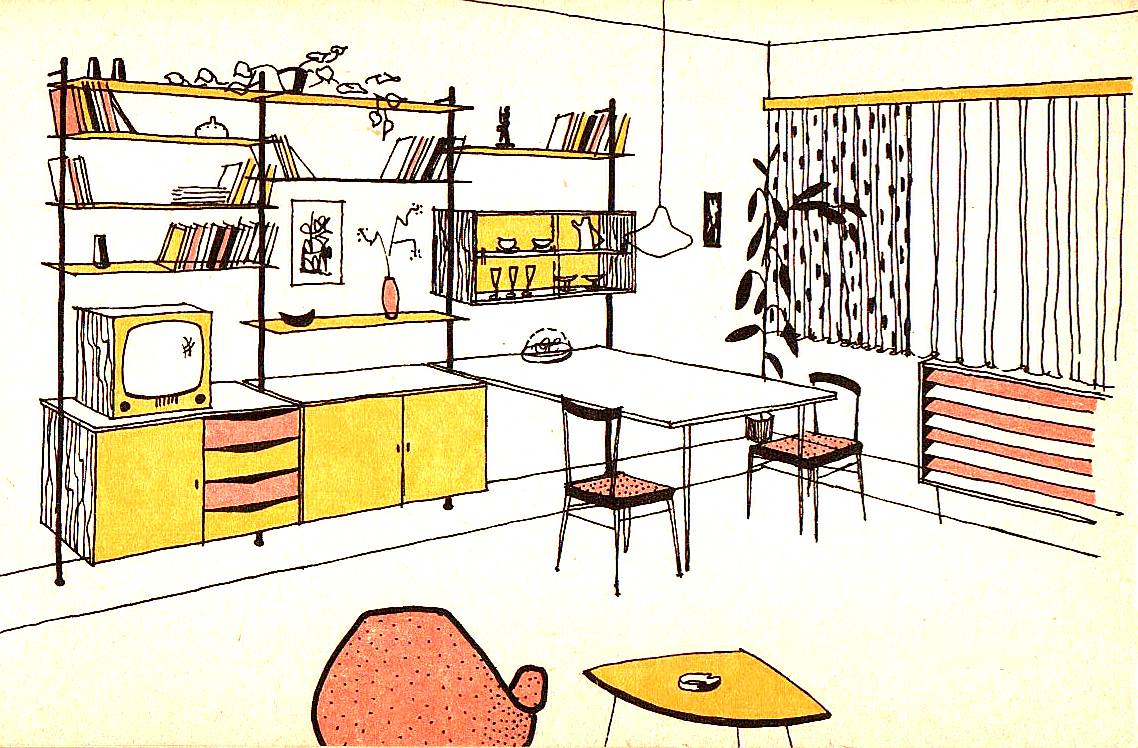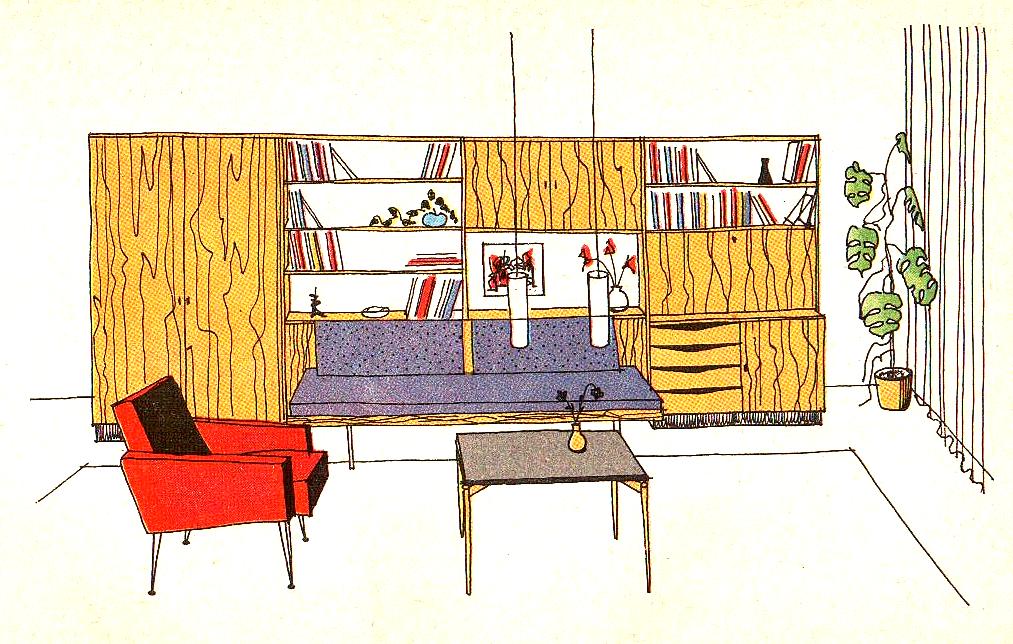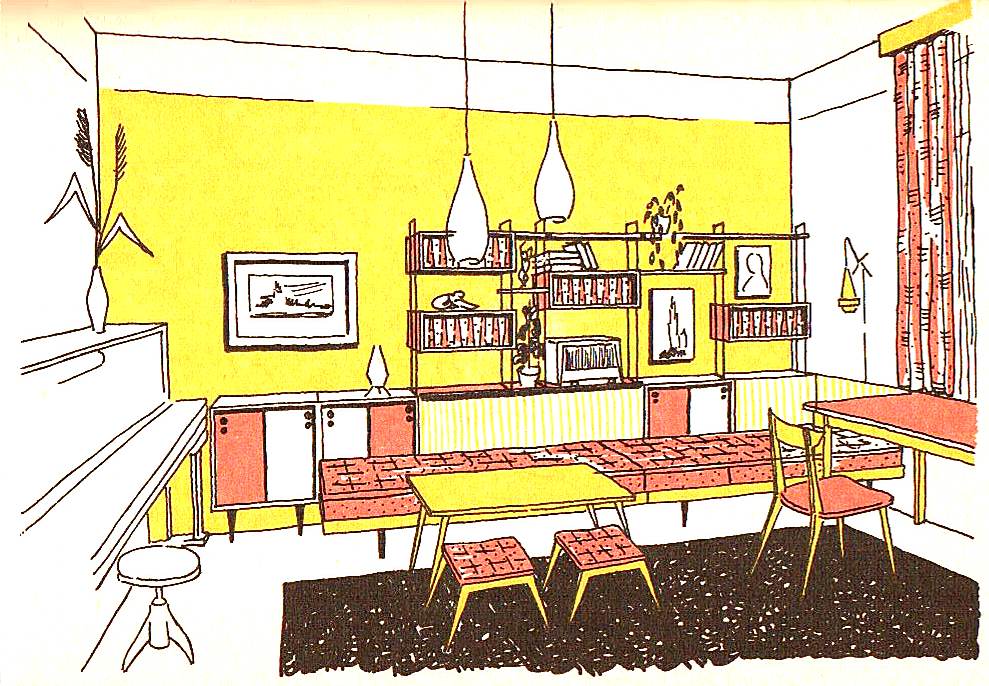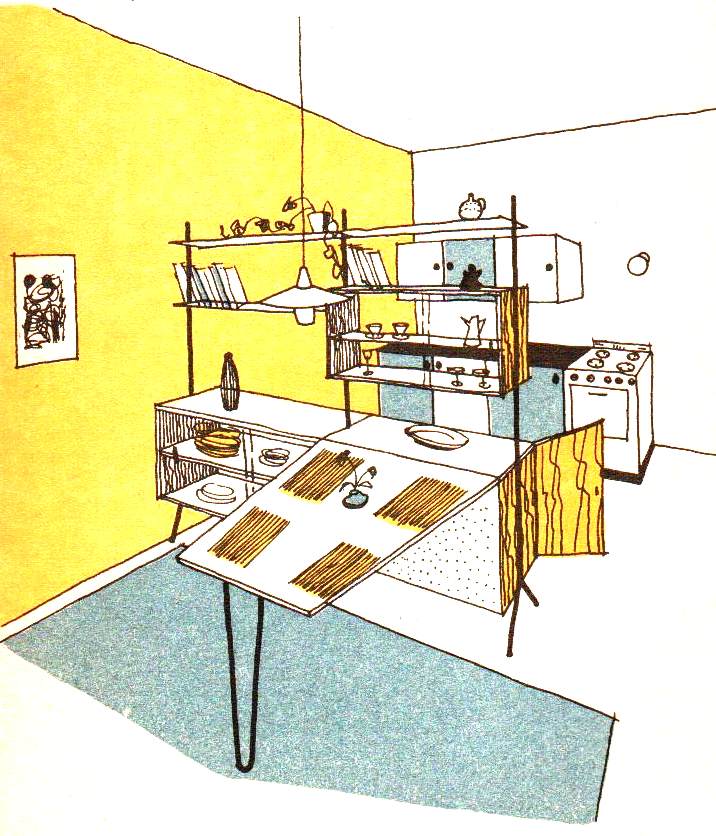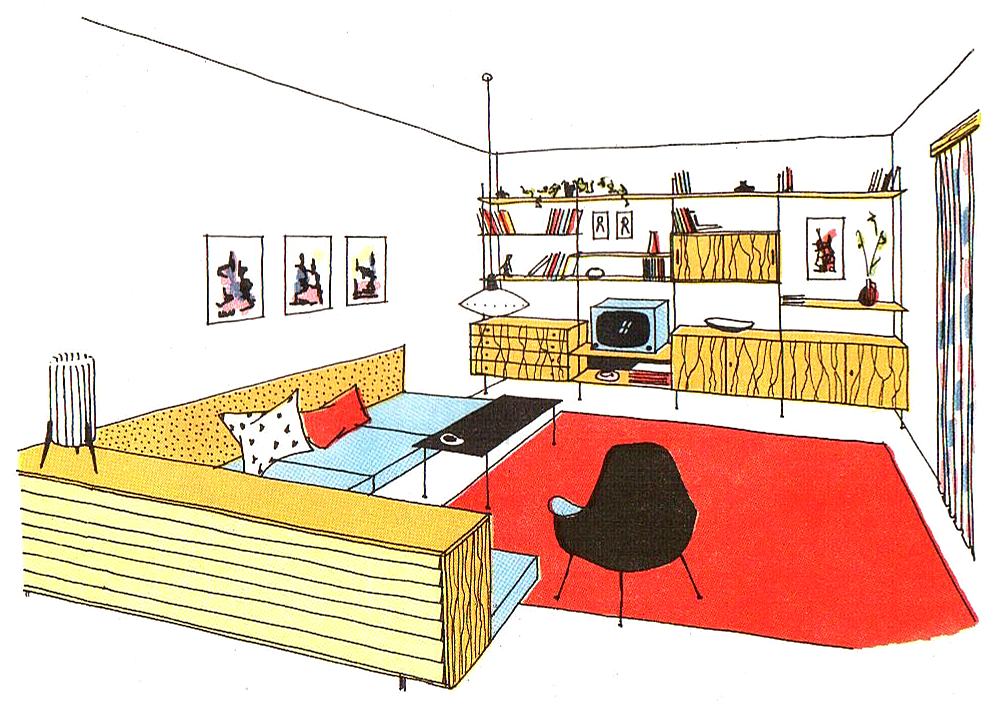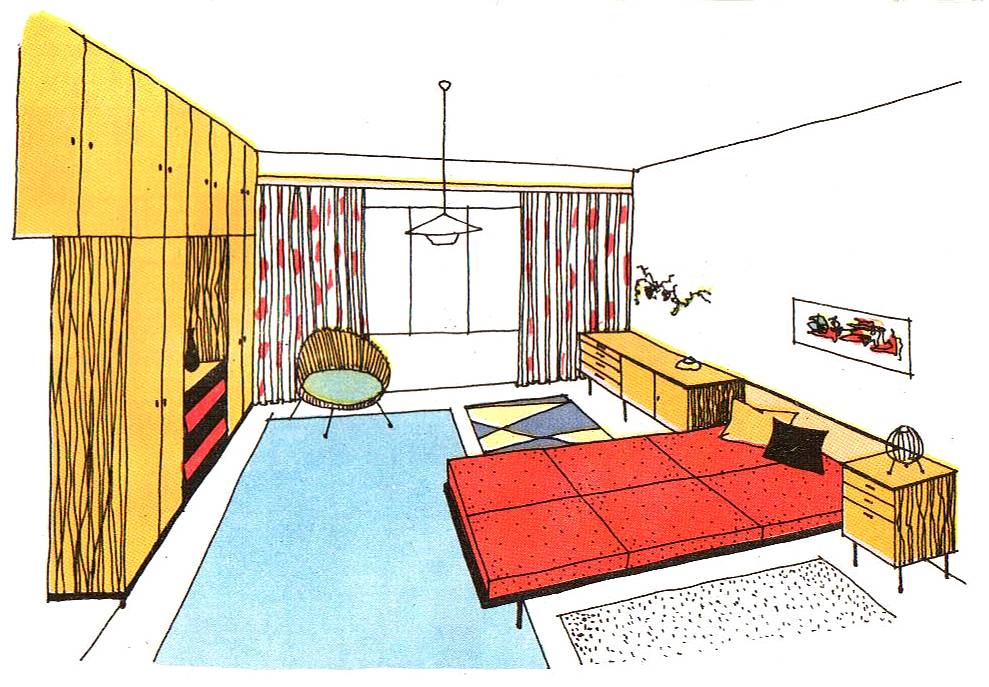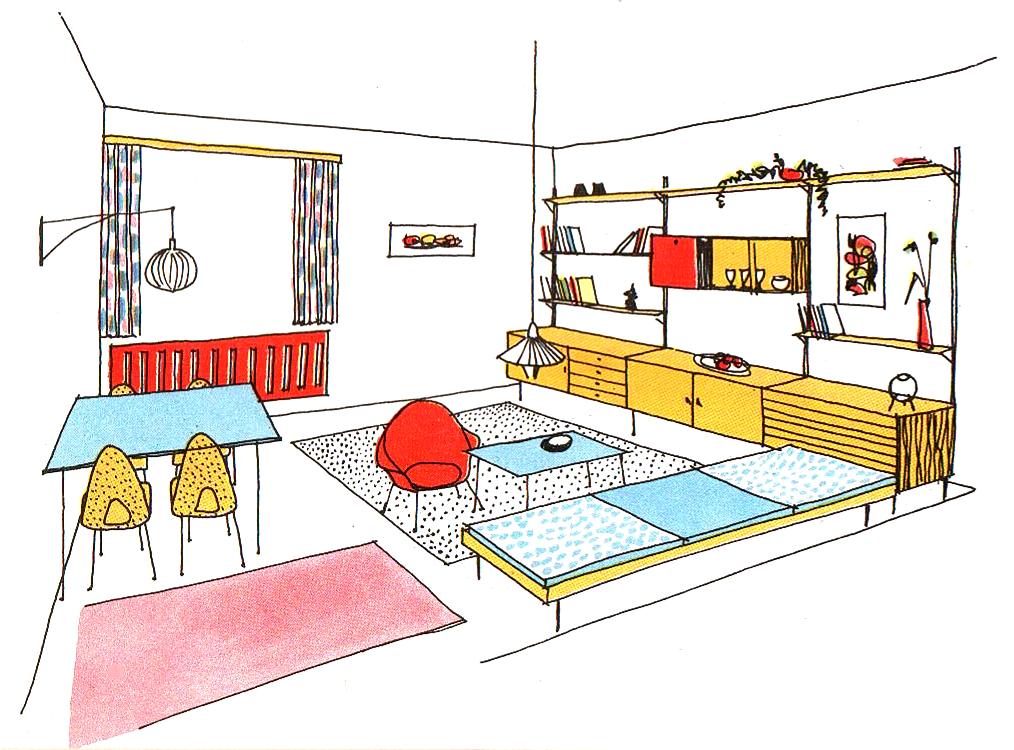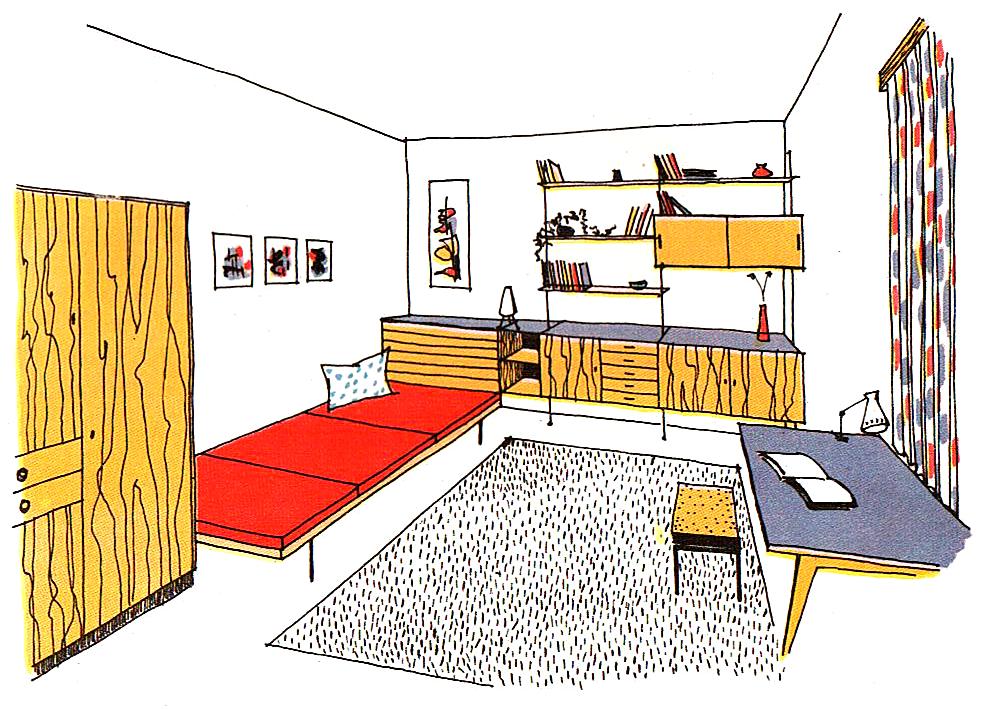 Published by Stát. nakl. technické literatury in Praha, this volume has 216 pages and is a wonderful resource for architectural, design and technical literature from Prague.
We hope you enjoyed today's post. Make sure to sign up and leave your comments below.
If you have not already subscribed to get TresBohemes.com delivered to your inbox, please use the form below now so you never miss another post.
---
Remember, we rely solely on your donations to keep the project going.
Become a friend and get our lovely Czech postcard pack.