Dubbed The Trautmannsdorf Gardens, after its founders, Marie and Leopold Trautmannsdorf, the palace gardens have two sections. The first is the main garden which is located under the Prague castle and runs the length of the castle. The other extends up the steep terrain which has been made into five terrace levels filled with beautiful flowers and plants.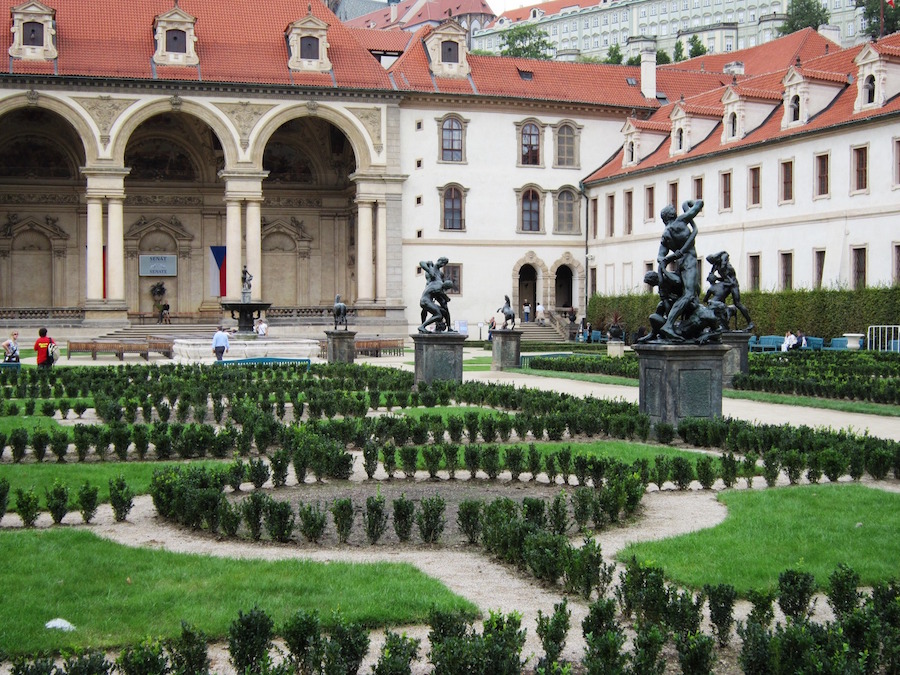 First created in 1697, the interconnected gardens and were formed by 5 palace gardens… The Ledeburg Garden, The Lesser Pálffy Garden, The Greater Pálffy Garden, The Kolowrat Garden and The Lesser Fürstenberg Garden.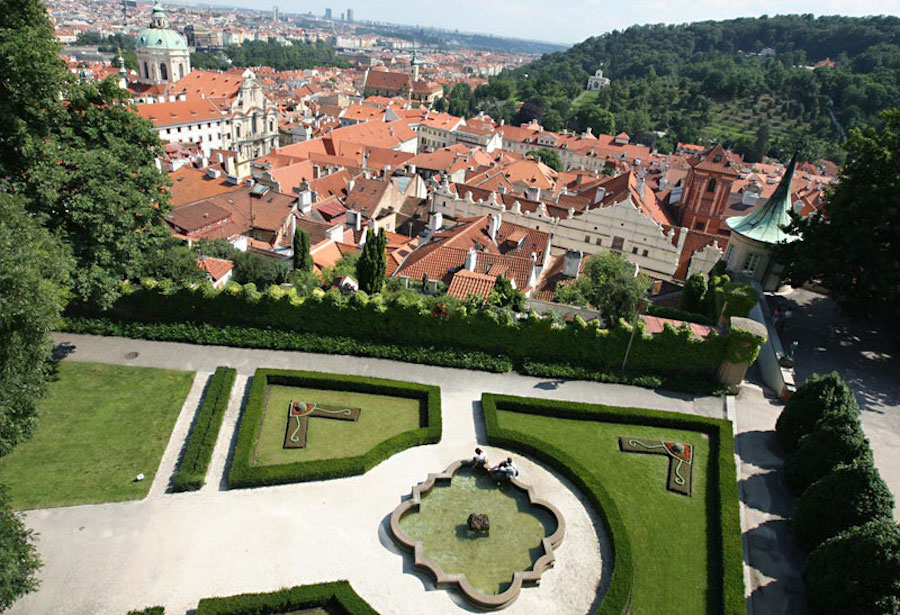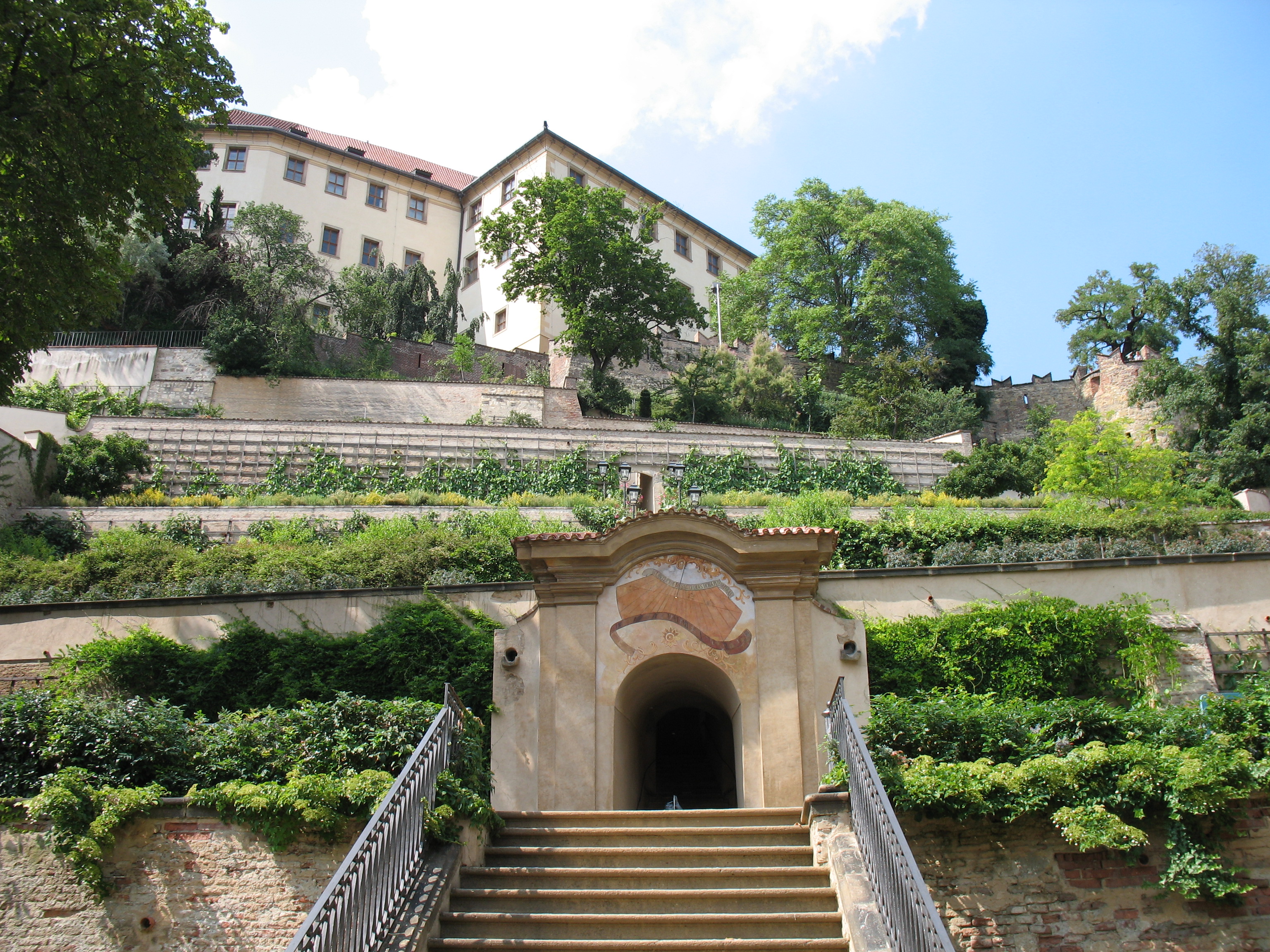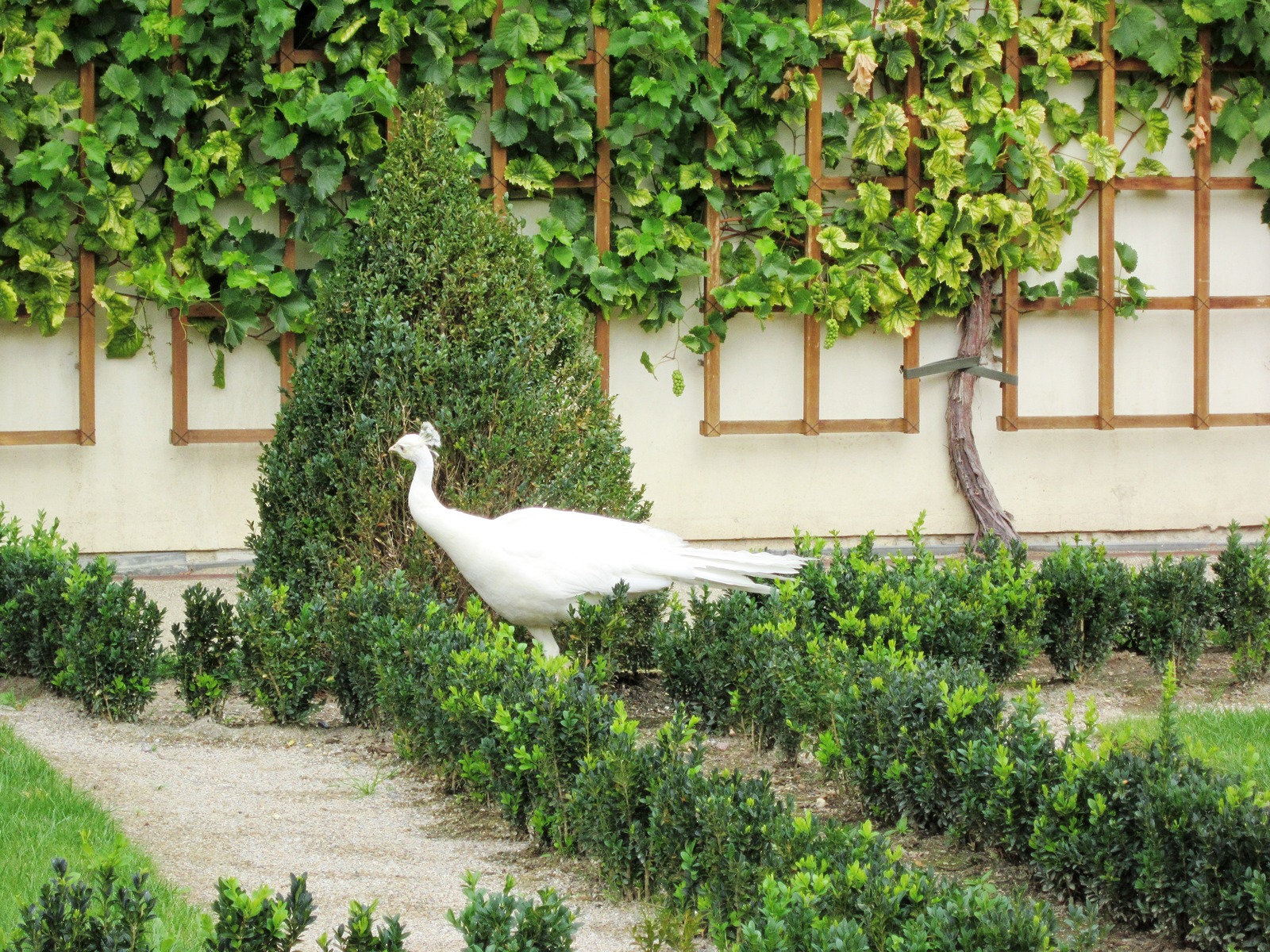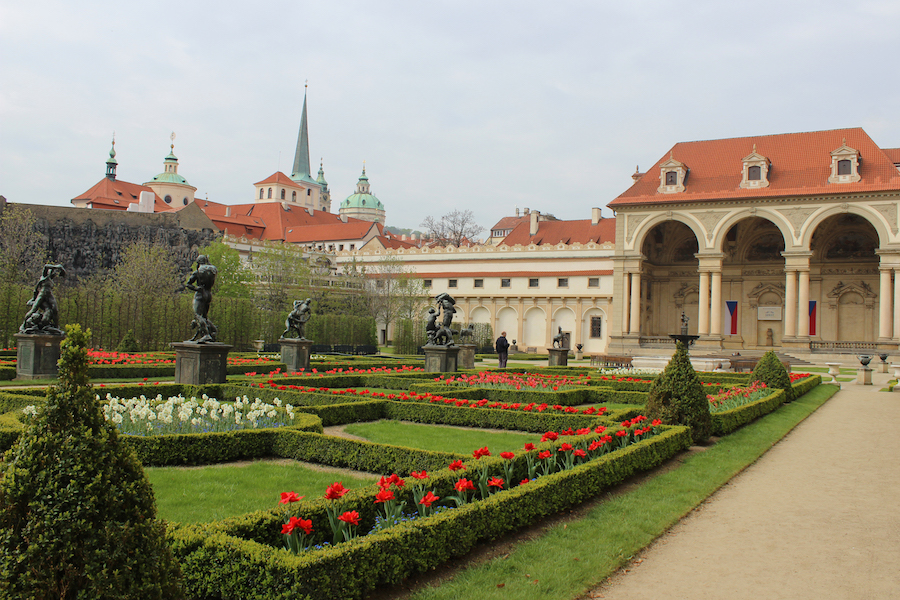 You are welcome to spend the day here, relaxing and smelling the flowers, wandering and sightseeing, or peering down at Prague's St Nicholas' Church, Old Town, Vltava River, and of course the quintessential red roofs of Prague.
The abundance of freshly pruned trees, groomed bushes, and blooming flowers create a fresh fragrance that lifts the mood and clears the mind. The gardens also feature decorative winding staircases, statues, rustic brick walls, fountains, and an assortment of 17th and 18th century architecture.
All in all, these renaissance gardens are a must see. Private walking tours of the gardens are available on sight. After a lovely day at the gardens make sure to stop by and have an amazing lunch at Villa Richter. We ate there on our last visit to Prague and we highly recommend it.
If you have not already subscribed to get TresBohemes.com delivered to your inbox, please use the form below now so you never miss another post.
---
Remember, we rely solely on your donations to keep the project going.
Become a friend and get our lovely Czech postcard pack.