On a cool March day in 1956 photographers and fans gathered around Grace Kelly's Fifth Avenue apartment in New York City to snap photos and ask for autographs from the actress. Cradling a large bouquet of red roses in her arm, Kelly smiled and posed for photographs in the brisk March wind.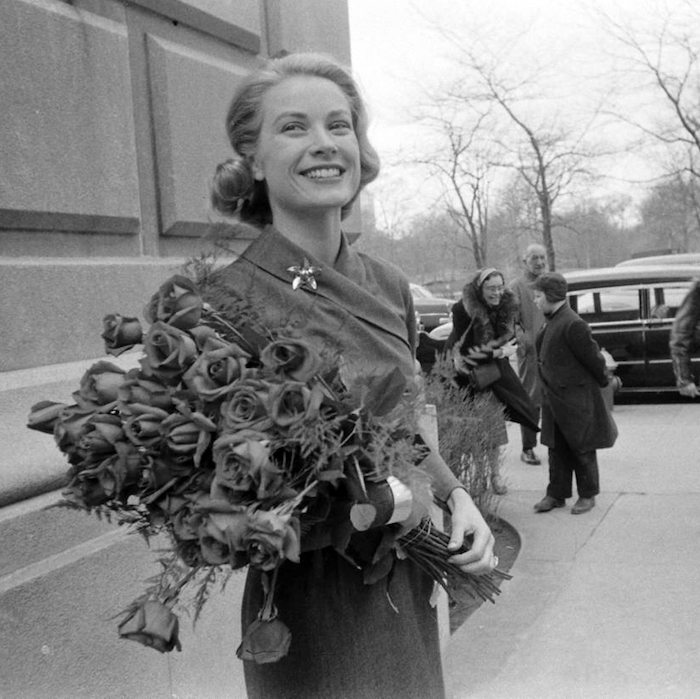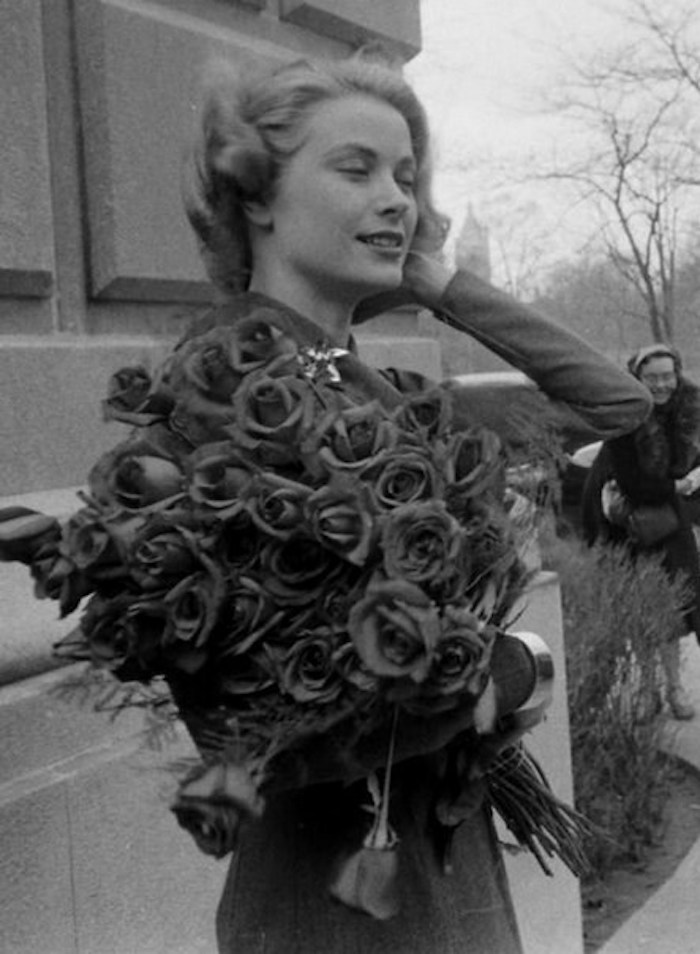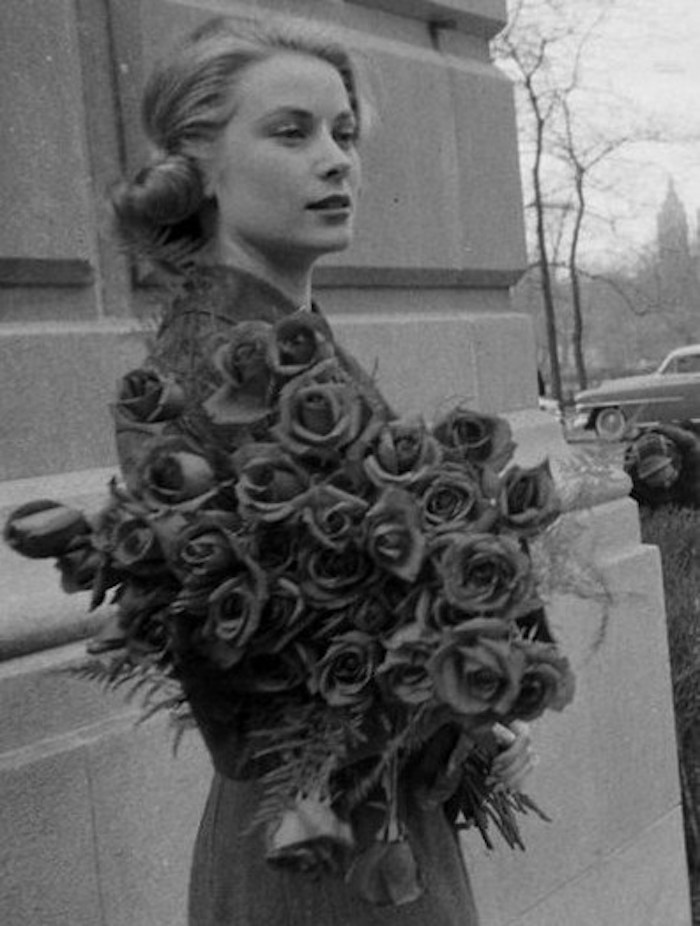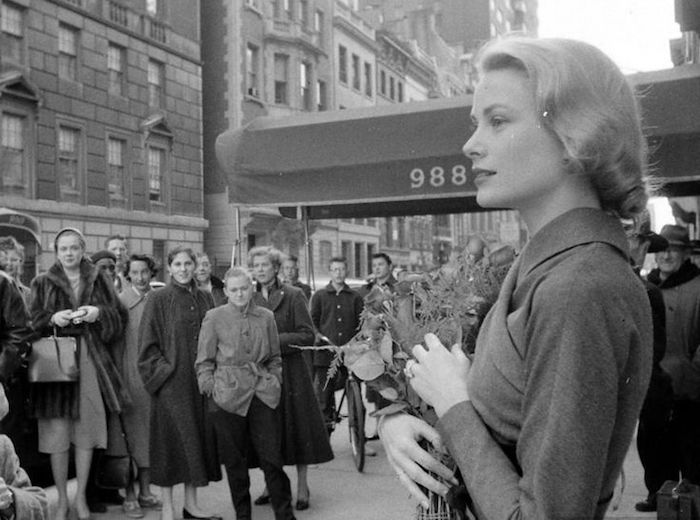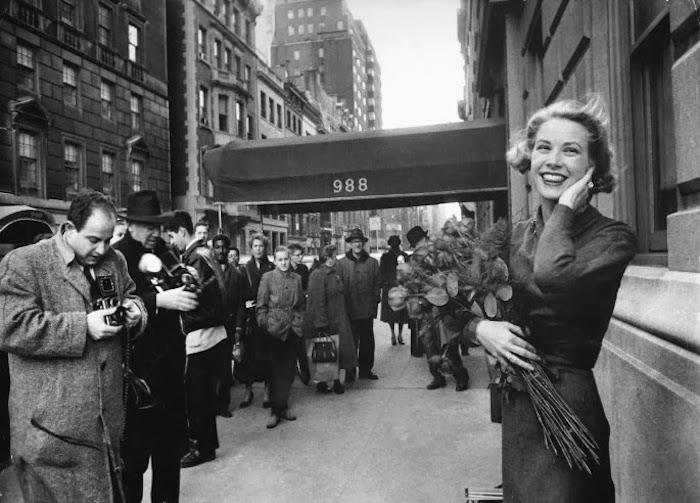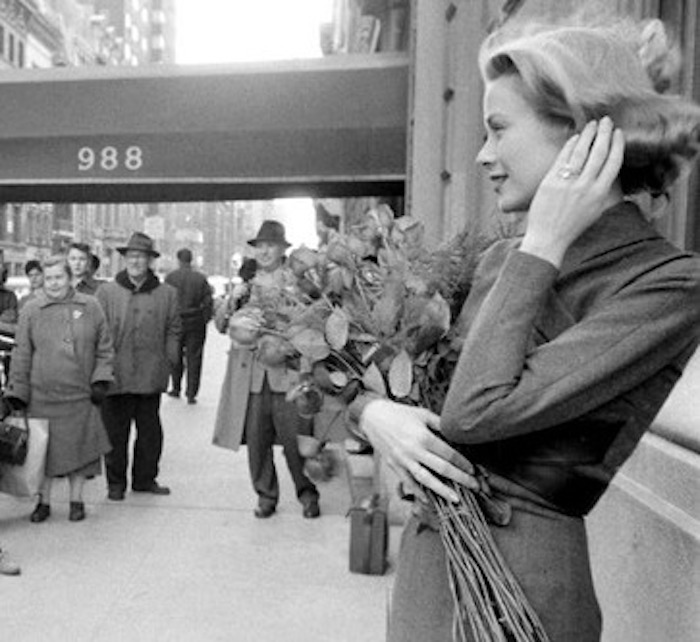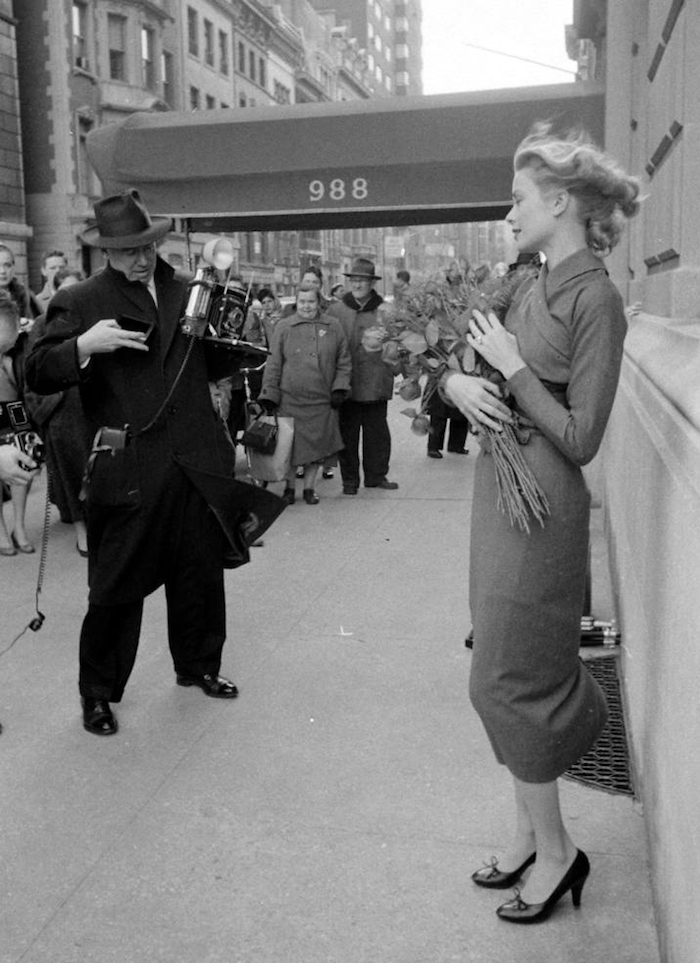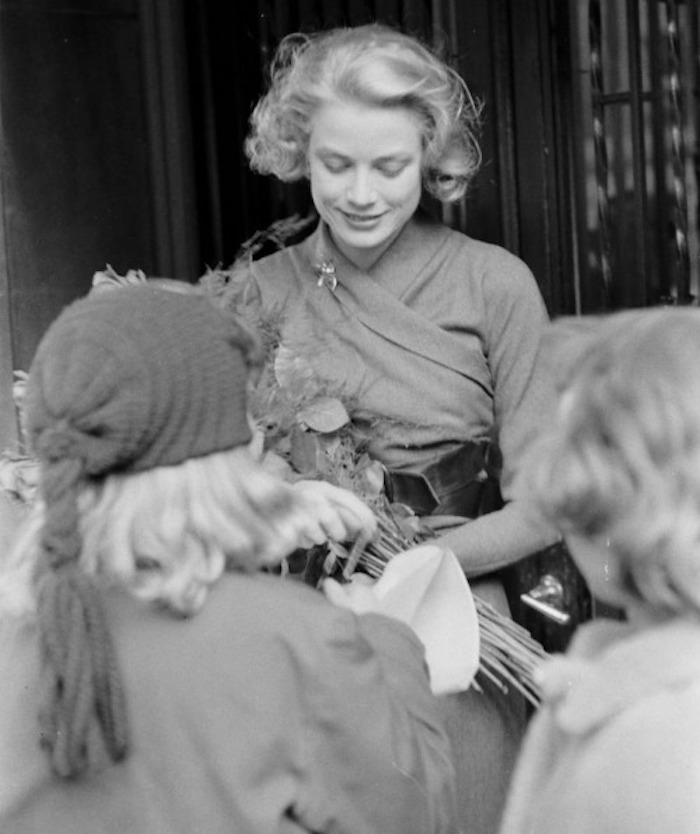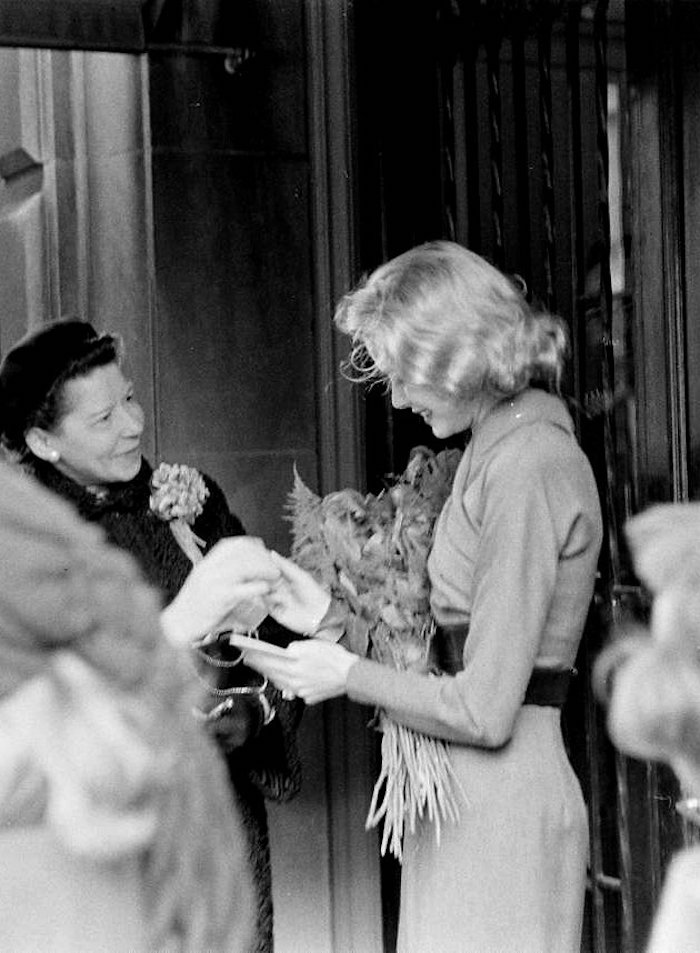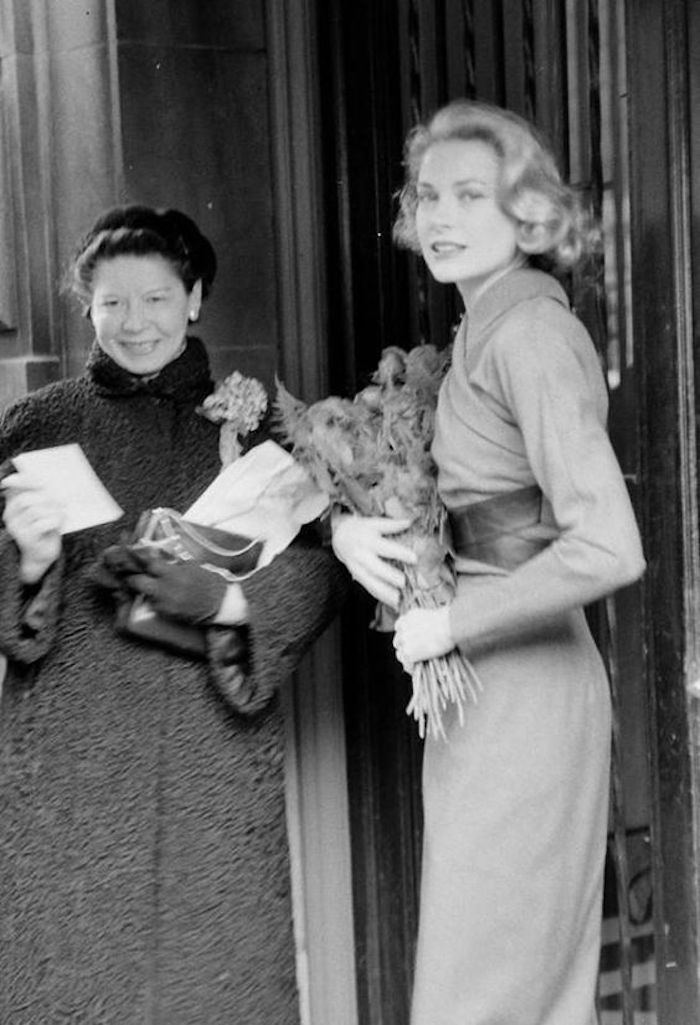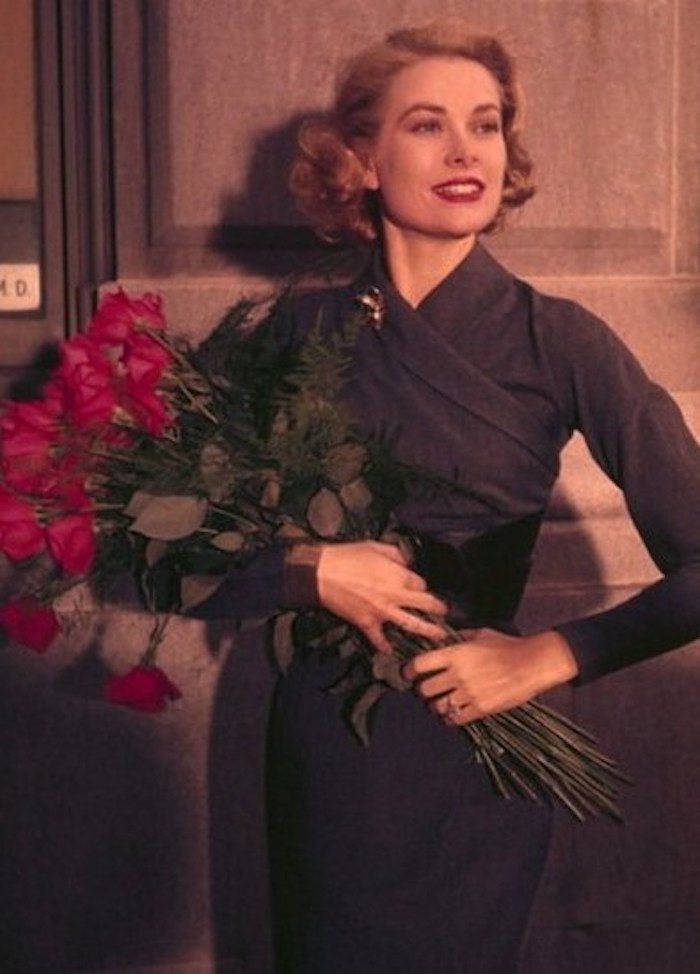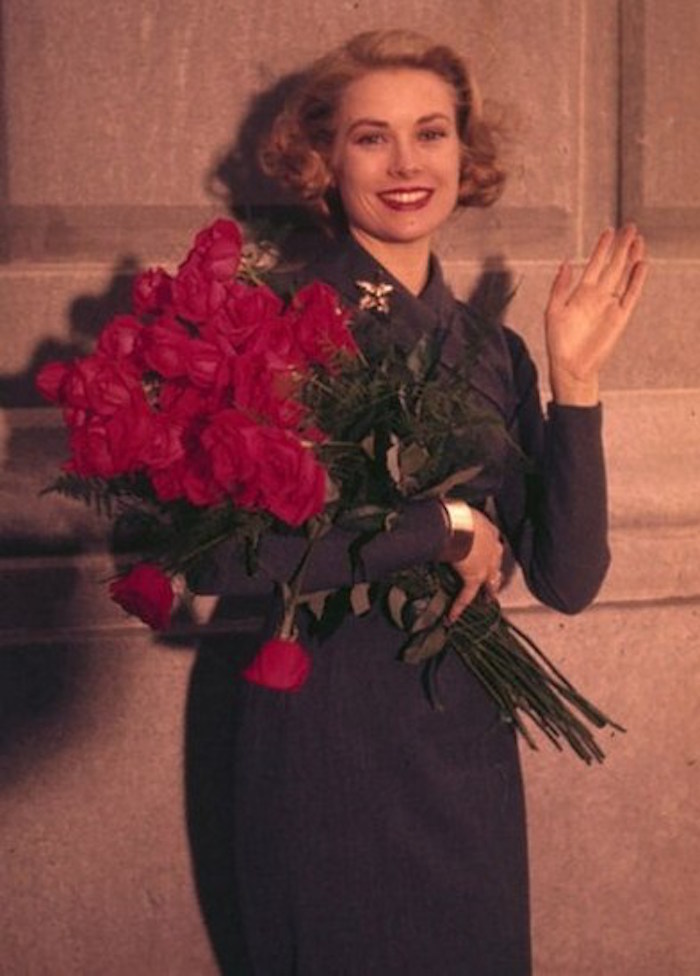 Grace Kelly was an established expert on flowers and conducted classes on floral arrangement. In 1968, her love of flowers led her to establish the Garden Club of Monaco.
She once said, "To have complete satisfaction from flowers you must have time to spend with them. I talk to them and they talk to me."
Her knowledge of flowers soon evolved into an interest in pressed flower arrangements. She began creating collages of pressed flowers, a few of which were exhibited at the Galerie Dormant in Paris in 1977 and 1980. A few of her designs were featured on Monaco's postage stamps during the 1970s.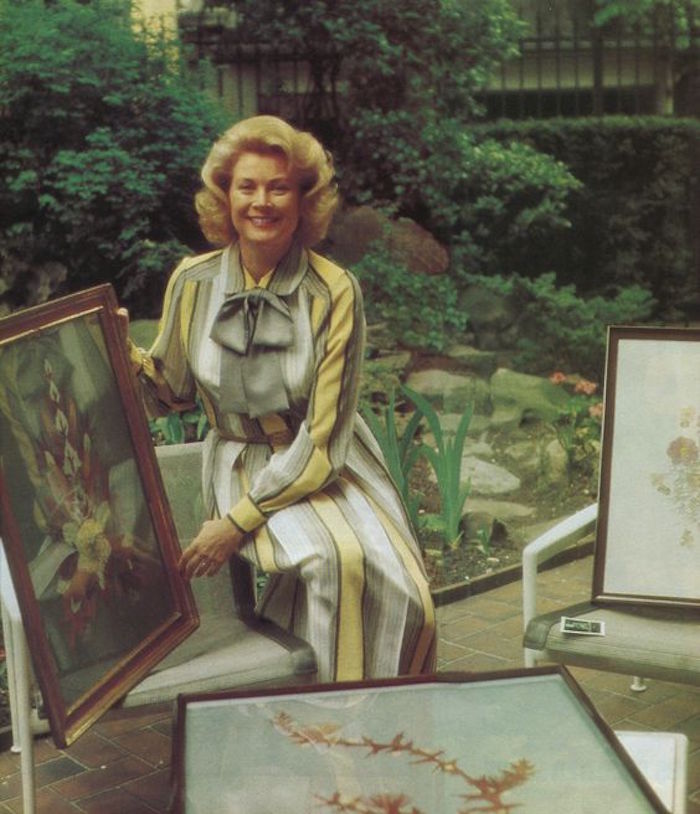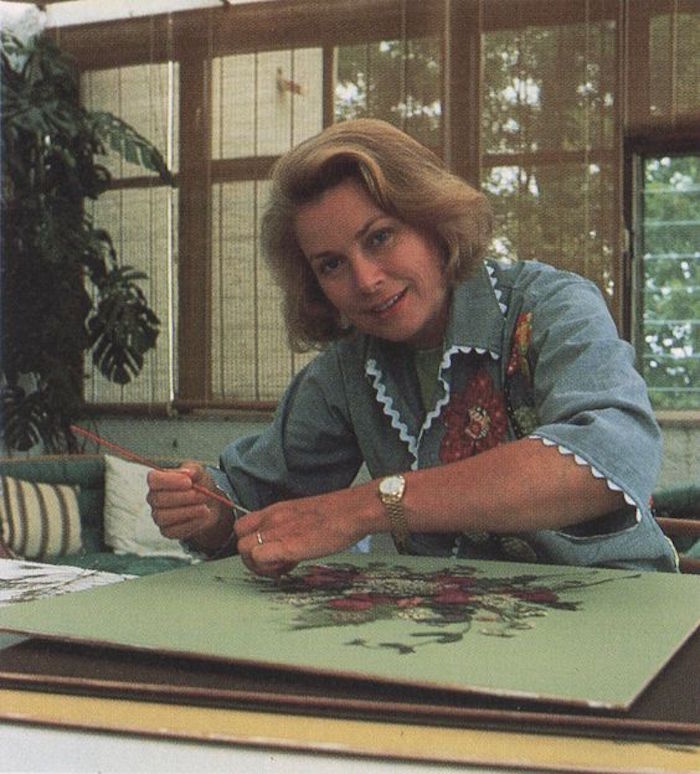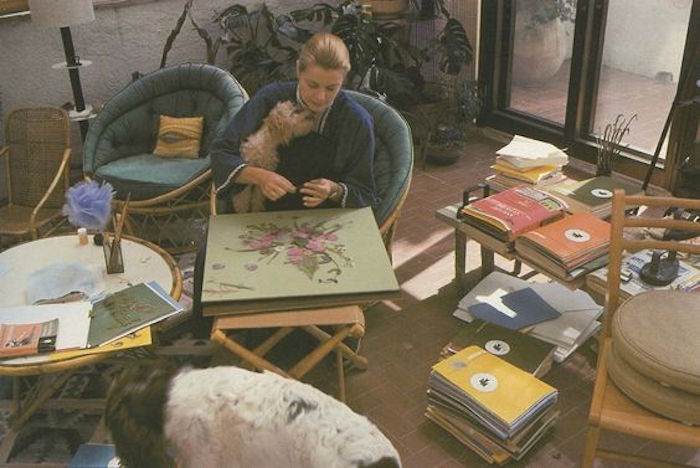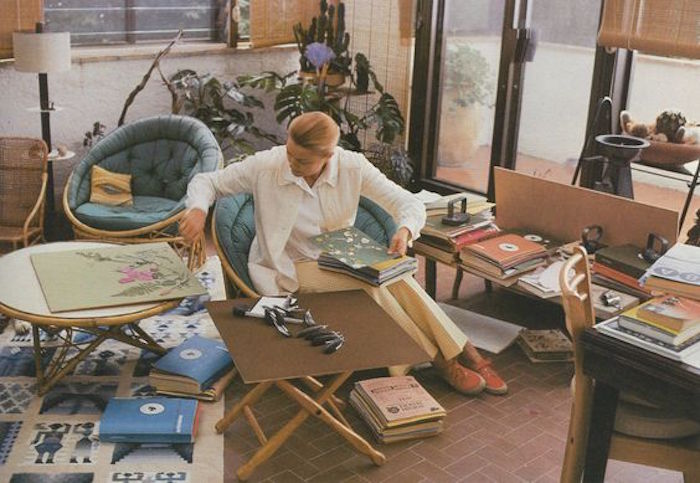 In 1980 she co-wrote My Book of Flowers where she shared her simple techniques for flower pressing and her love of flowers.
Roses were Grace Kelly's favorite flower and in 1984, to honor her, Prince Ranier inaugurated a public rose garden dedicated to her memory. Located in Fontvielle, in the principality of Monaco, the Princess Grace Rose Garden is situated on a gentle slope next to Fontvielle Park on the French Riviera. The fragrant garden is home to more than 4,000 roses.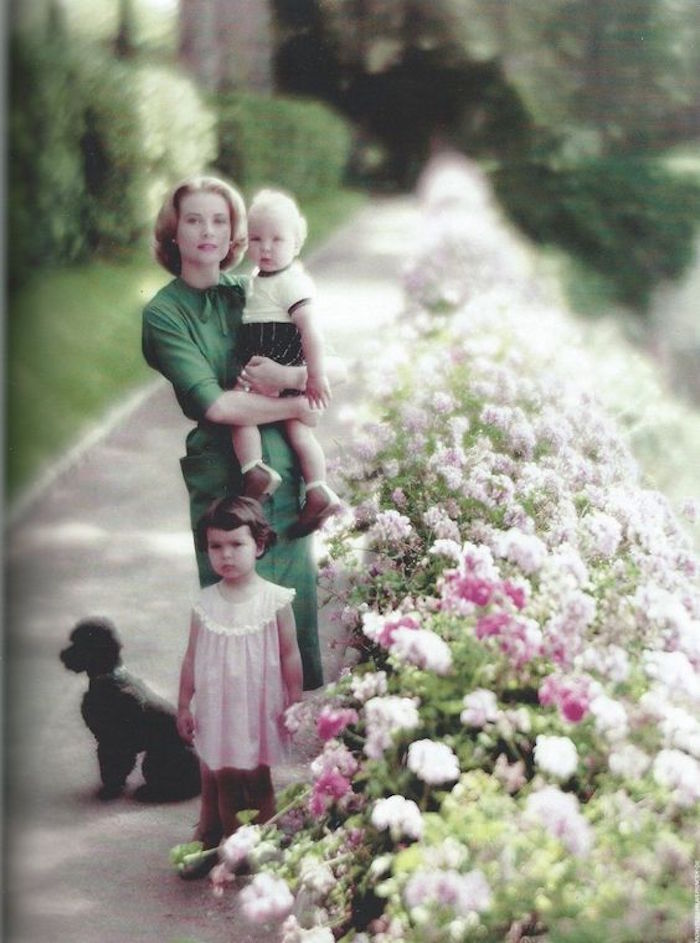 If you have not already subscribed to get TresBohemes.com delivered to your inbox, please use the form below now so you never miss another post.
---
Remember, we rely solely on your donations to keep the project going.
Become a friend and get our lovely Czech postcard pack.