Old Czech Claws (Staročeské pracny  or medvědí tlapky)
I remember eating this wonderful cookie as a little girl and loving them so much. They have that classic Czech Christmas cookie taste that once you taste it, you'll know exactly what I'm talking about.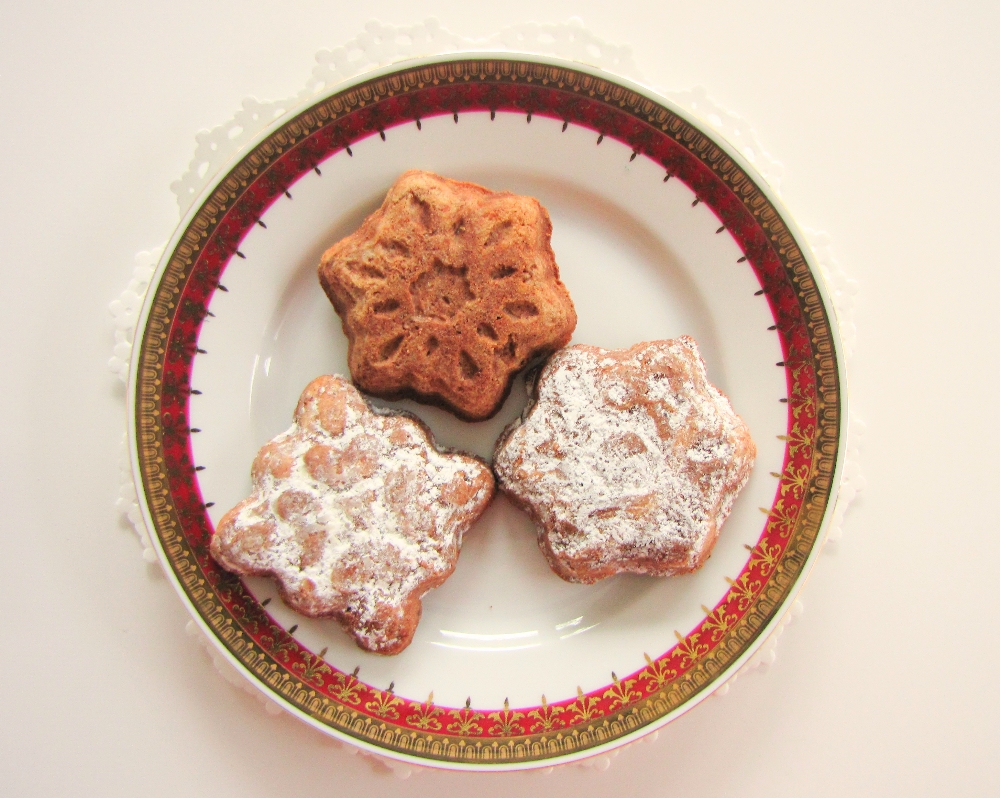 Ingredients
1  1/4 cups ground walnuts
1  1/4 cup all purpose flour
1/2 cup granulated sugar
1 stick butter, room temperature
1 egg
1/2 teaspoon ground cinnamon
1/2 teaspoon ground cloves
1 teaspoon cocoa
Directions
Work all of the ingredients into a smooth dough.
Wrap the dough in plastic wrap and place in refrigerator for at least 3 hours (or overnight).
Press the dough into molds that have been lightly sprayed with butter flavored cooking spray or brushed lightly with real melted butter.
Bake in a preheated oven at 350 degrees for between 7-9  minutes.
Remove from oven and knock out of molds while still hot.
Drop into powdered sugar immediately (this causes it it stick and almost form a glaze) or wait until completely cool before dusting with powdered sugar.
Note: Using a Madeleine baking pan will be good if you do not have traditional metal cookie forms. We have found nice walnut forms on eBay and on Etsy, as well as the following Hungarian made set on eBay.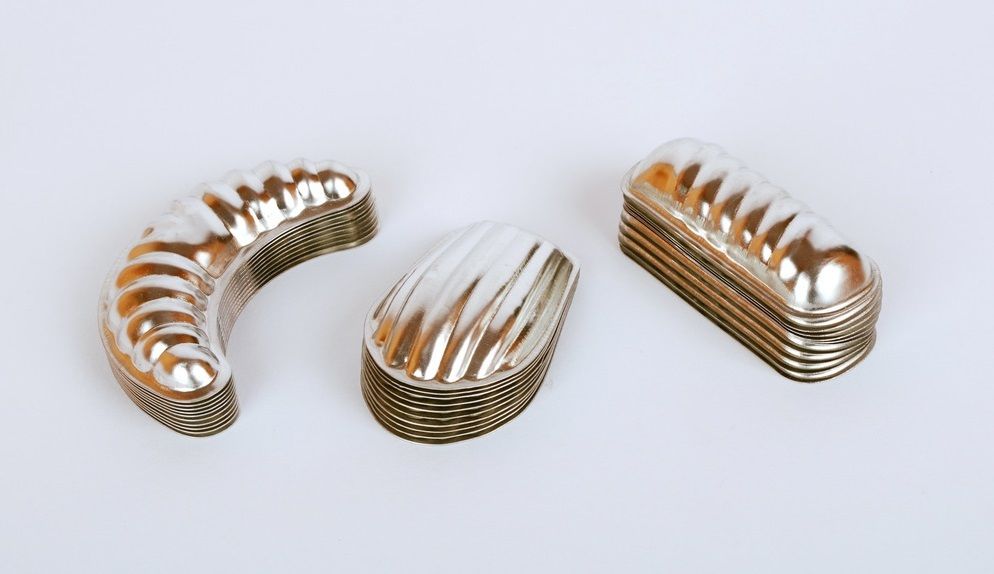 Make sure to search aluminum cookie molds or something along those lines. Here is a link to a search that offers all kinds of results.
Happy baking!
If you have not already subscribed to get TresBohemes.com delivered to your inbox, please use the form below now so you never miss another post.
---
Remember, we rely solely on your donations to keep the project going.
Become a friend and get our lovely Czech postcard pack.