Karel Svolinsky was a famous, well, everything! Ask any Bohemian exactly what Karel Svolinsky was and be prepared for multiple answers. This is because he had so many talents, and unlike most people, decided to use them all. He is known to be a painter, graphic designer, illustrator, typographer, font creator, stage designer, and university lecturer.
Though he had many talents he was mainly known for his beautiful work with paper, pencils, and a brush. Yes, this Czech born painter and artist has created some of the most classic, not to mention cutest, illustrations in all of the Czech Republic. He has been the face behind murals, stained glass, postcards, stamps, sketches, advertisements, and many book illustrations, including some for Czech writer Marie Majerová (click here to read more about her).
There is a pattern you can see in almost all of his drawings. Soft, calm colors and a sense of home, even if you are not from that part of the world. The pieces I have decided to share with you today are just a few of my very favorite ones of warm hearted women and bouquets of flowers. Spinning and twirling in their embellished gowns, these women have typical Czech features such as blonde hair, plump faces, and gay eyes. The flowers, though not in movement portray a similar color pallet and brush strokes.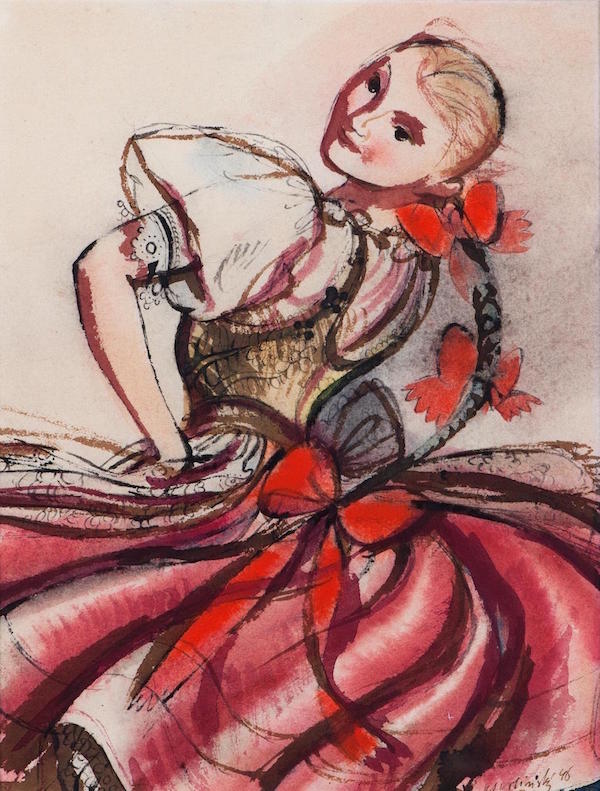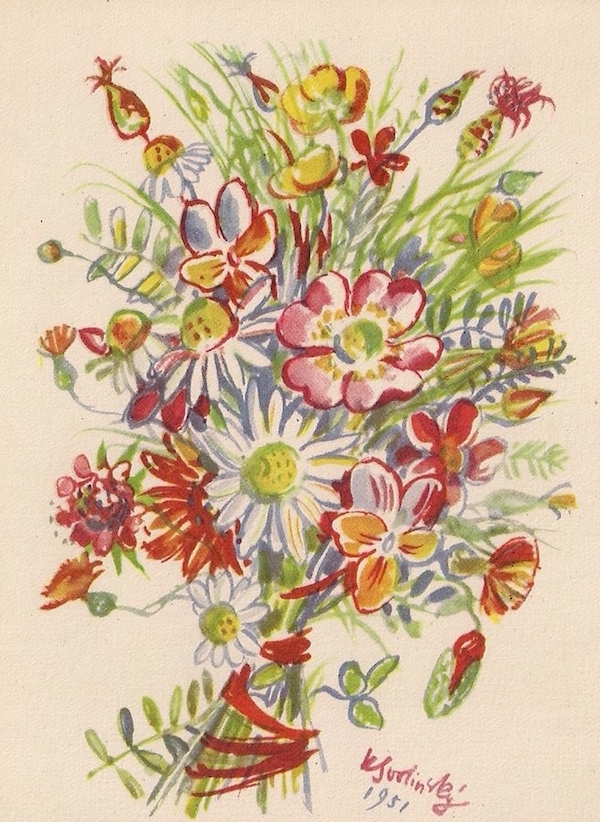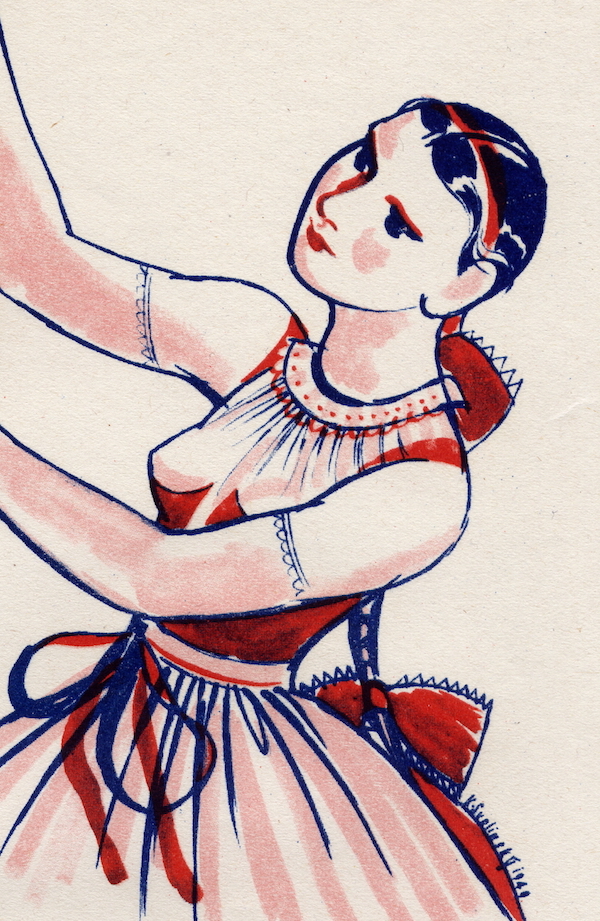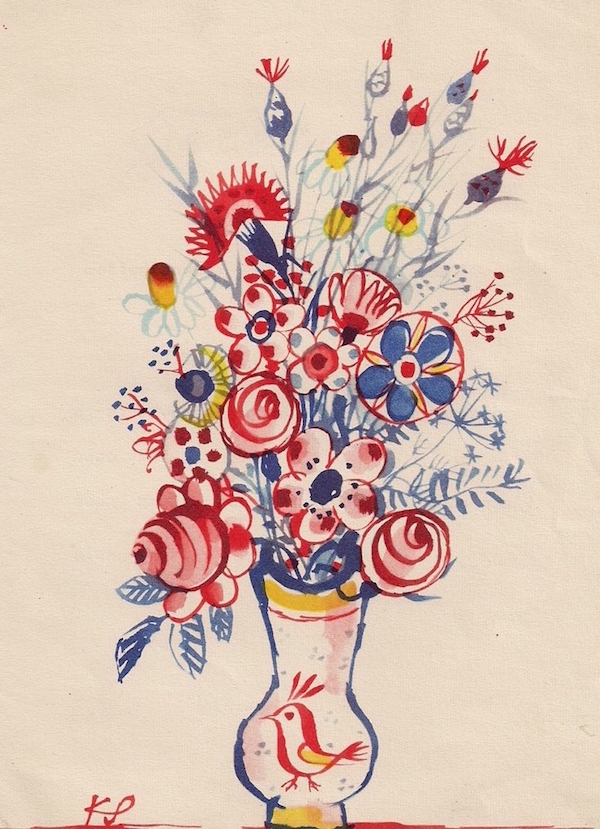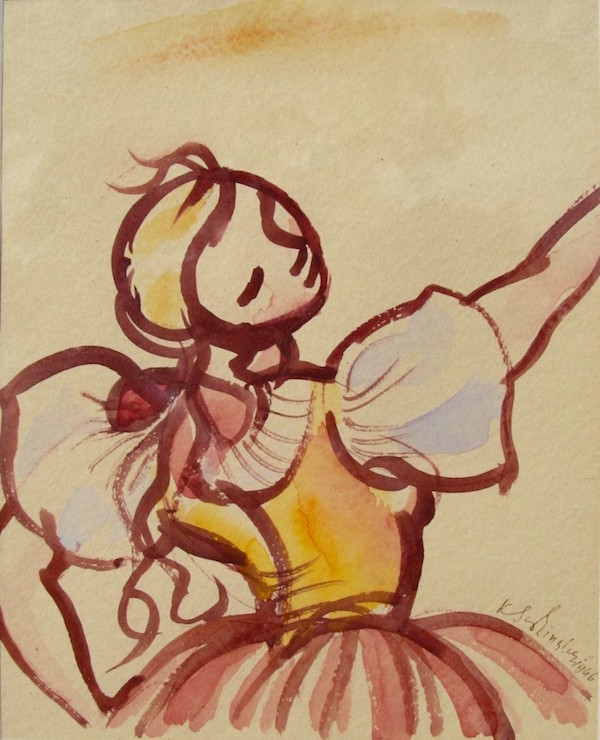 Sources: Soga, Sberatelstvi Hyperinzerce, Antik Pj, Ghmp
If you have not already subscribed to get TresBohemes.com delivered to your inbox, please use the form below now so you never miss another post.
---
Remember, we rely solely on your donations to keep the project going.
Become a friend and get our lovely Czech postcard pack.