Who would have imagined that right after World War II, the famous Hollywood actress born as Margarita Carmen Cansino in 1910 would be coming to then called Czechoslovakia. Yes… 'the' Rita Hayworth Visiting Prague in 1946.
She visited Karlovy Vary, too. 1946 was the year of the first Karlovy Vary International Film Festival (KVIFF) and she was scheduled to make an appearance at the world renowned spa town. But seeing the beauty of the Czech Republic, Rita also decided to take in the sights of Prague.
Ms. Hayworth arrived on a windy day at the border crossing in Pomezí nad Ohří, 50 kilometers west of Karlovy Vary.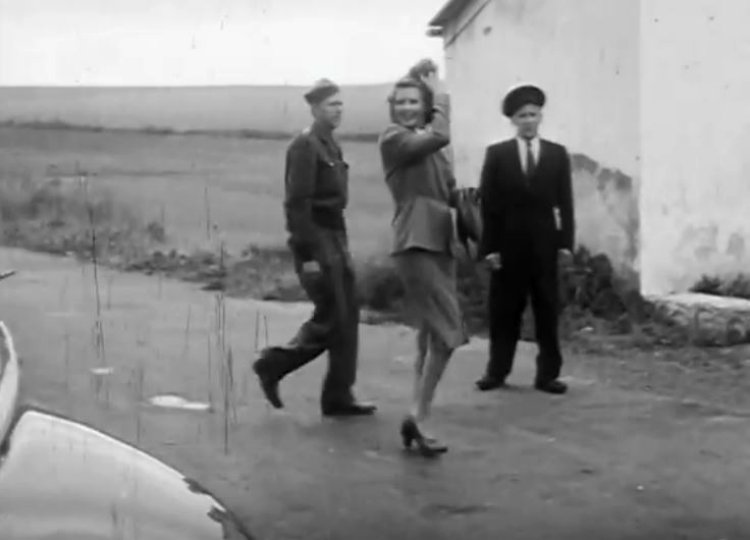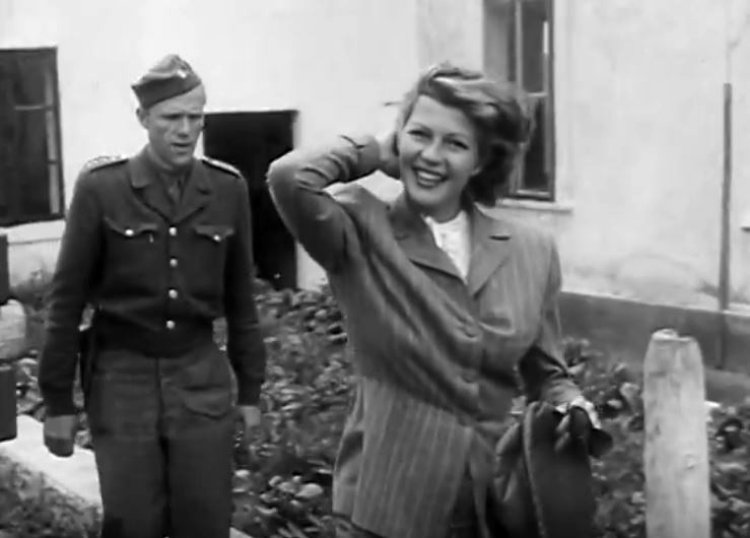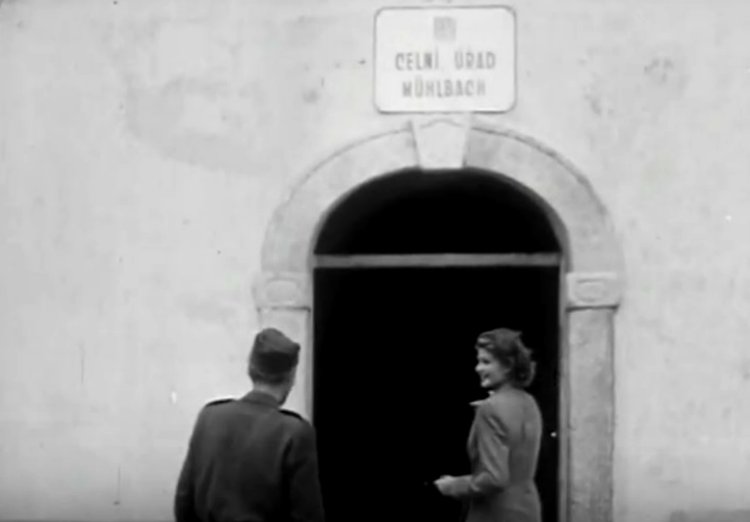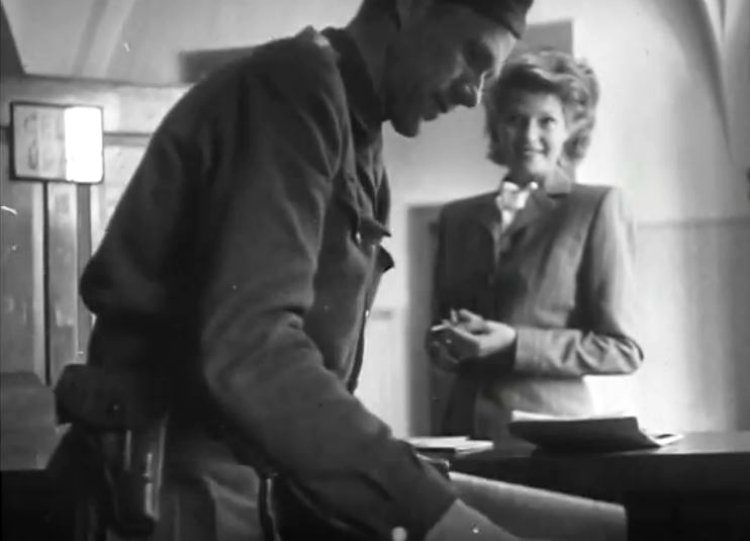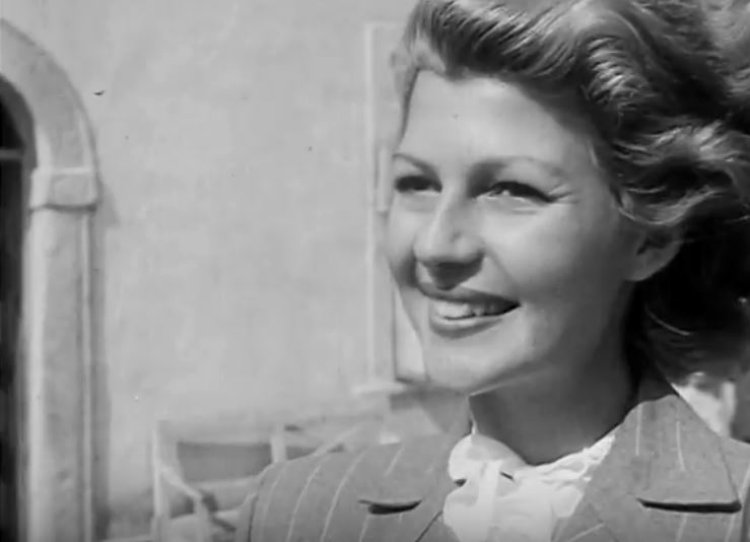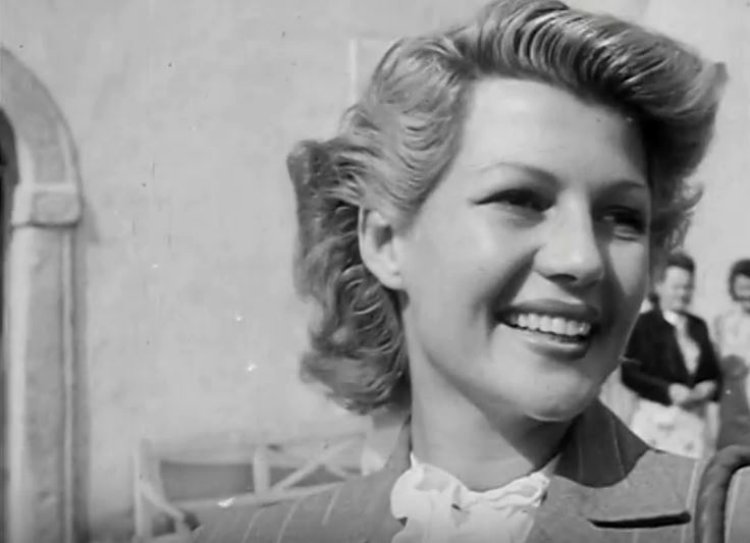 We can see Ms. Hayworth casually strolling down the neo-Renaissance Mill Colonnade among other tourists.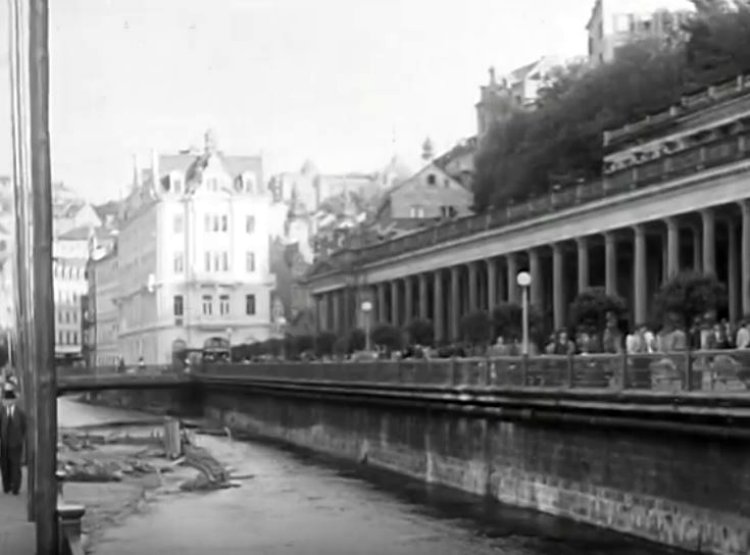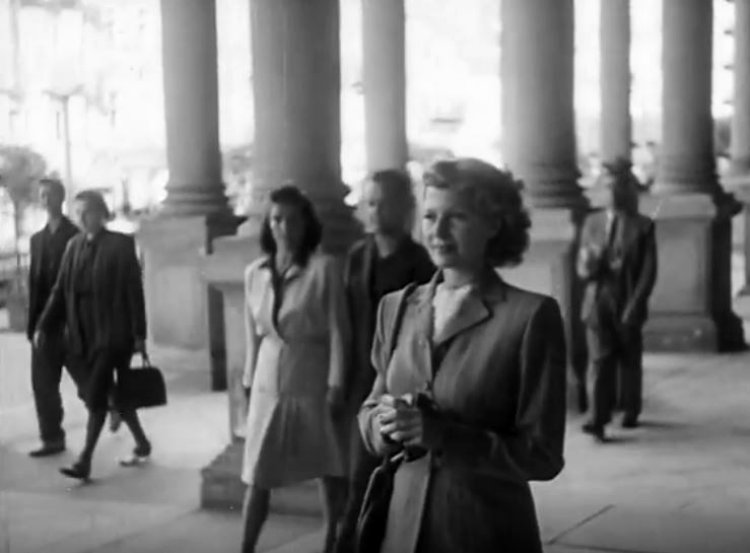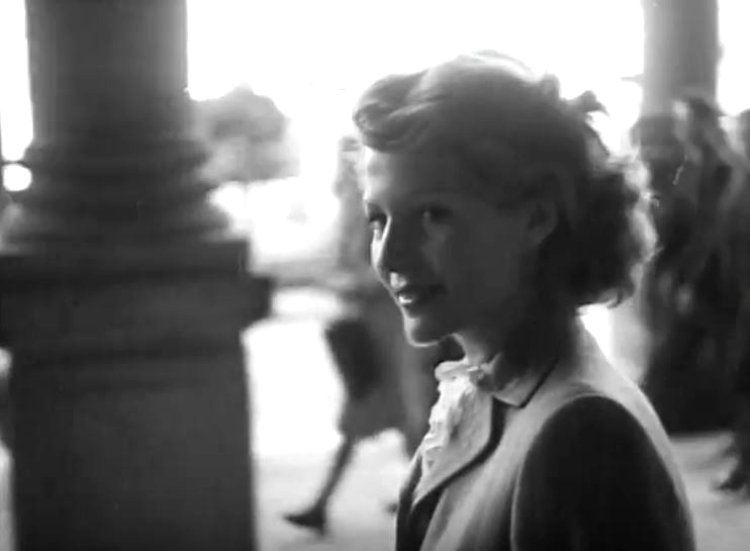 We even catch a glimpse of her partaking in the healing spa water from a fountain being tended by a nurse. The nurse filled her spa jug and hands it to Ms. Hayworth who looks happy to taste the water.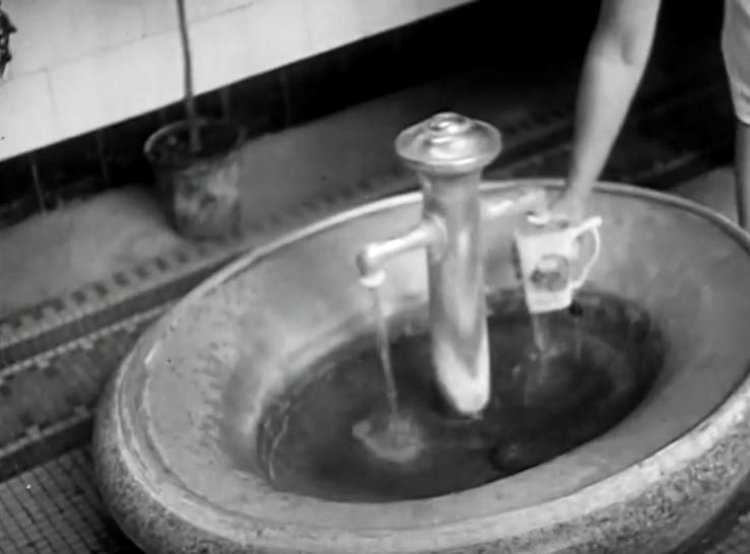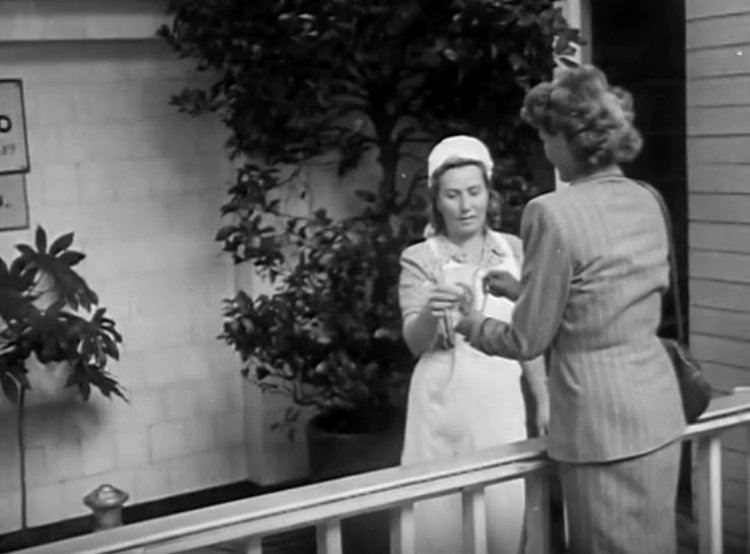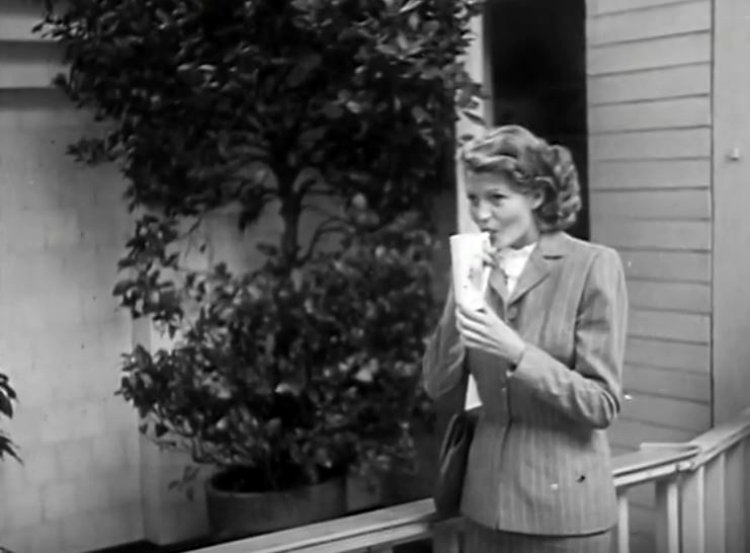 Reports said that she loved Karlovy Vary (Carlsbad), a charming west Bohemian city that was founded by and named after King Charles IV.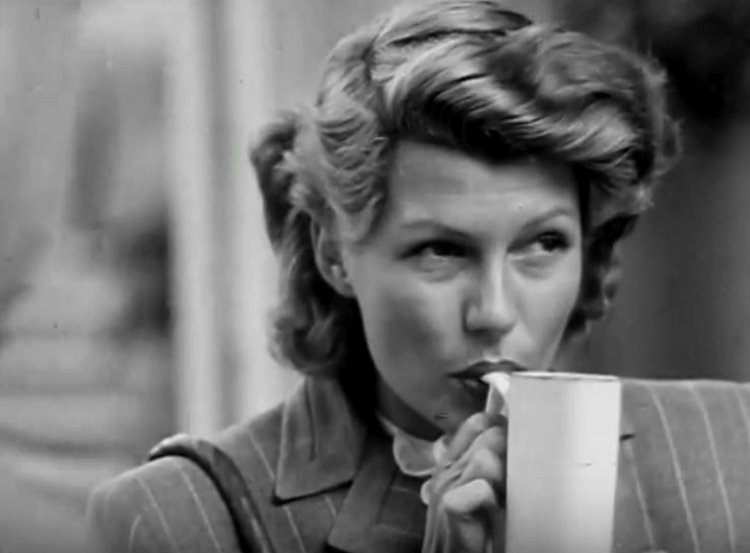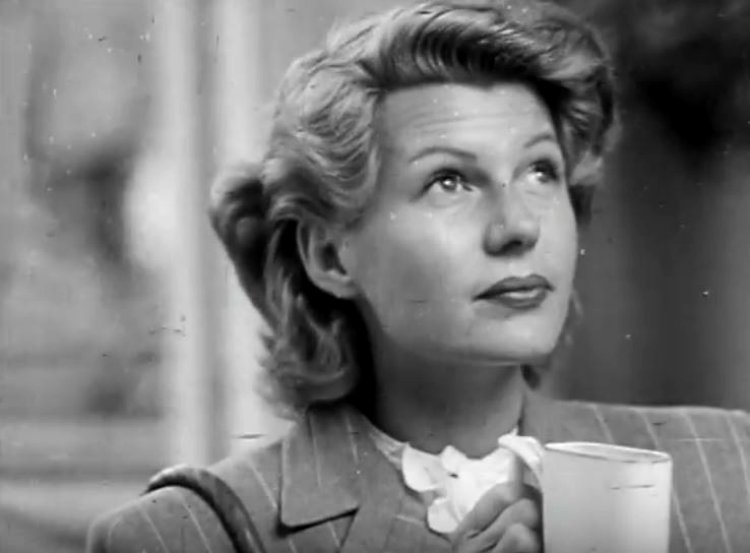 Rita Hayworth is perhaps best known for her performance in the 1946 film noir, Gilda, opposite Glenn Ford, in which she played the femme fatale in her first major dramatic role. Surely it was this film which was shown at the festival that year.
After the festival, she went to take in the sights in Prague. Her first stop is near the Vltava River at the Masaryk Embankment (now called the Smetana Embankment).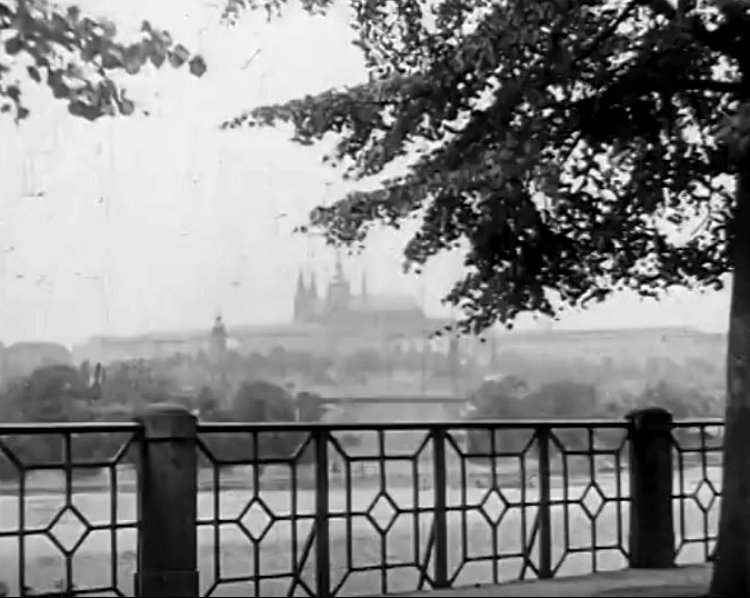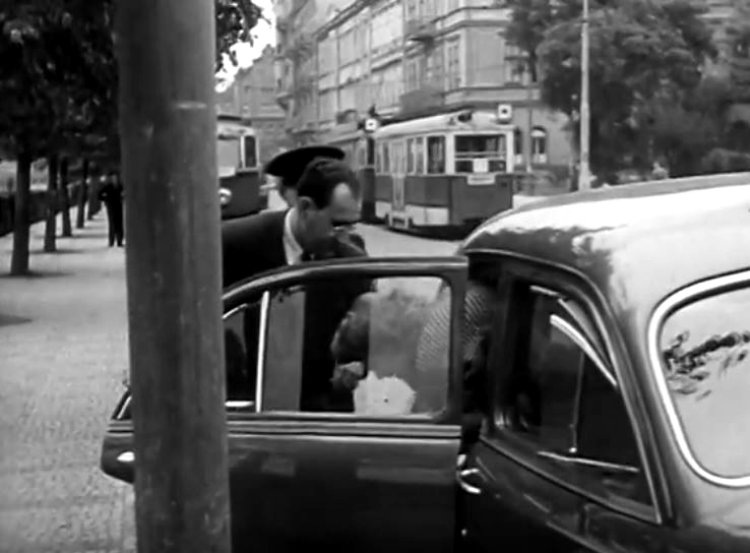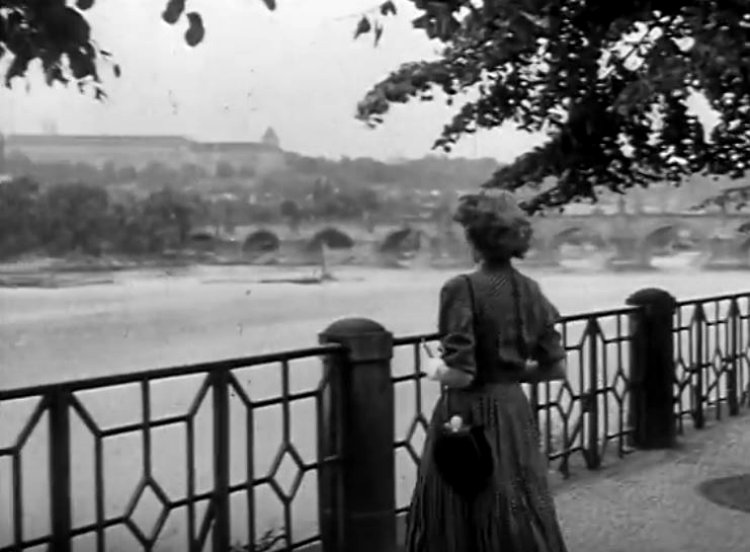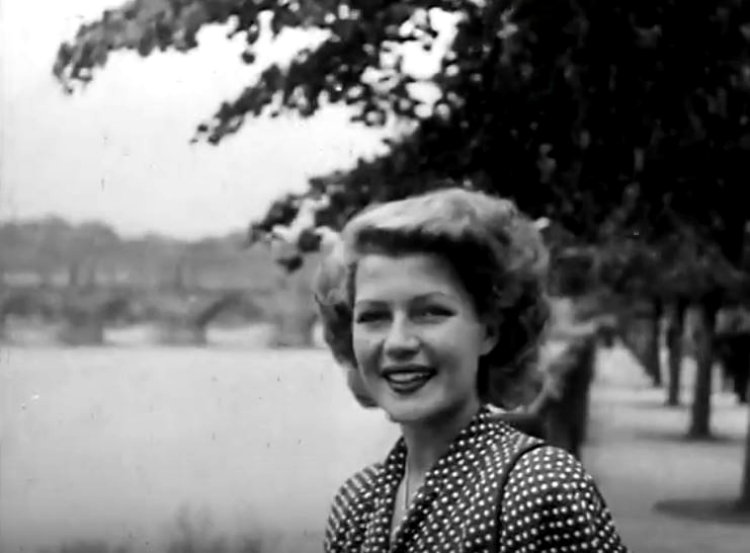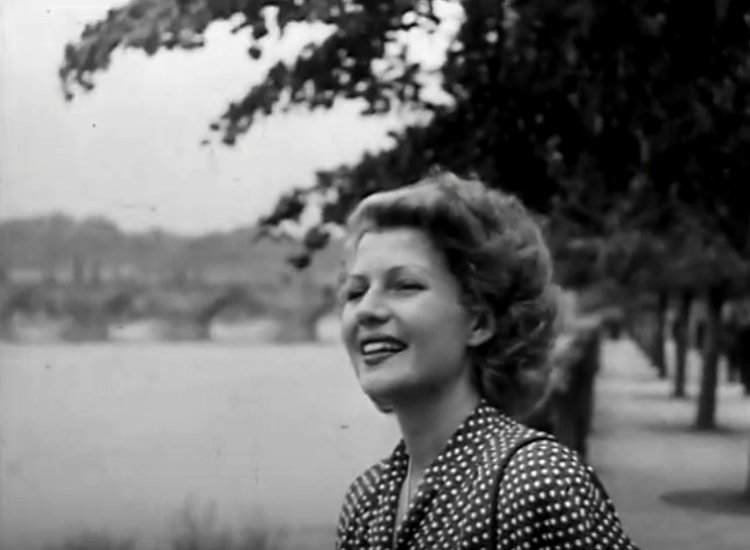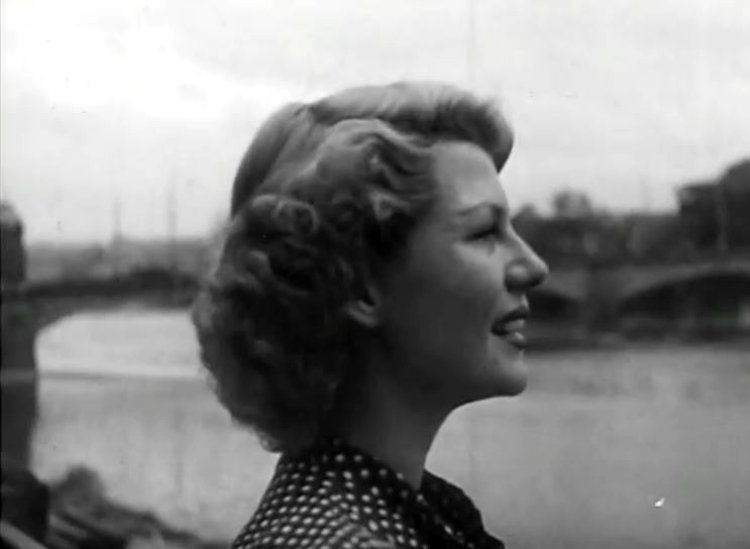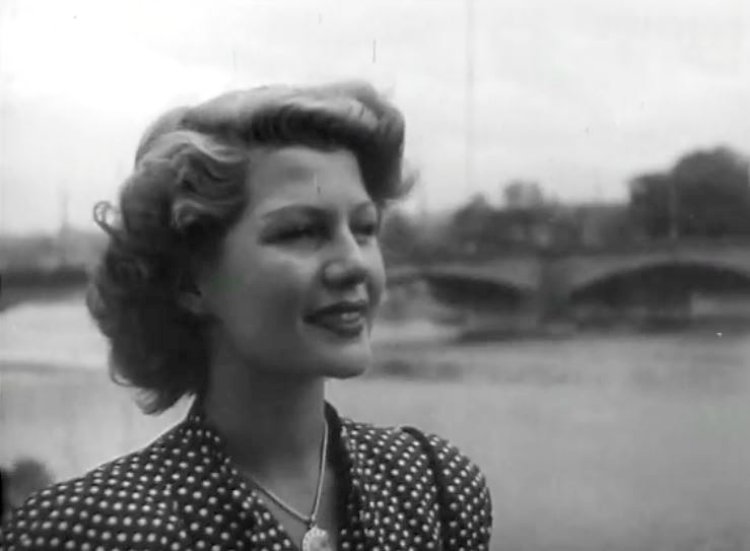 She also drove to the Charles Bridge.
Yes…
That was back in the day when both automobiles and horse-drawn carriages could still cross the bridge.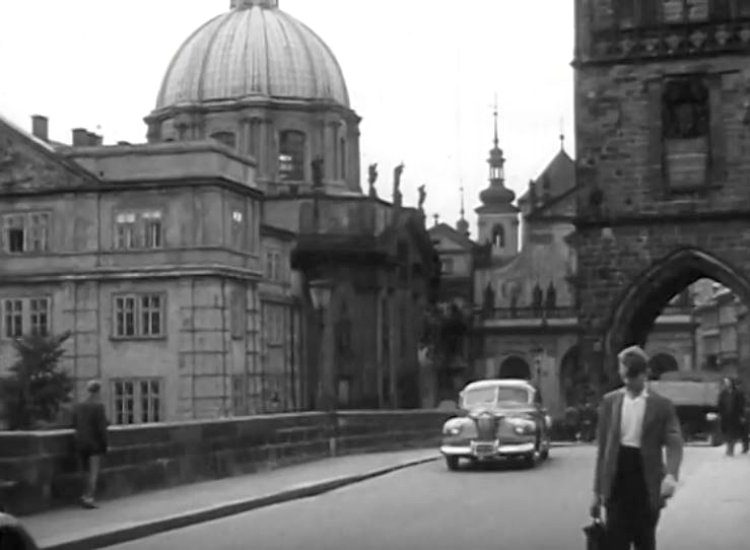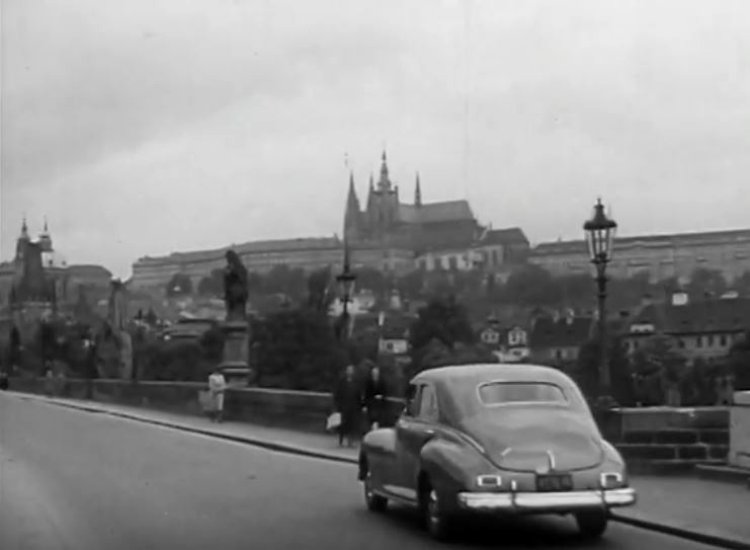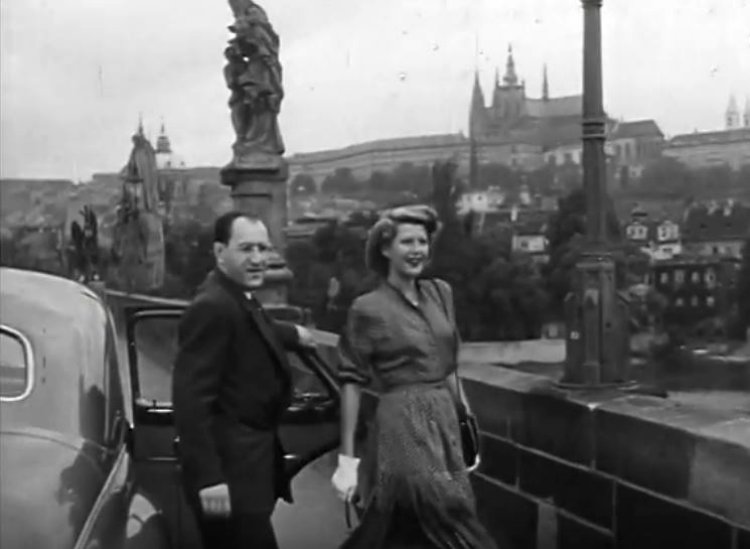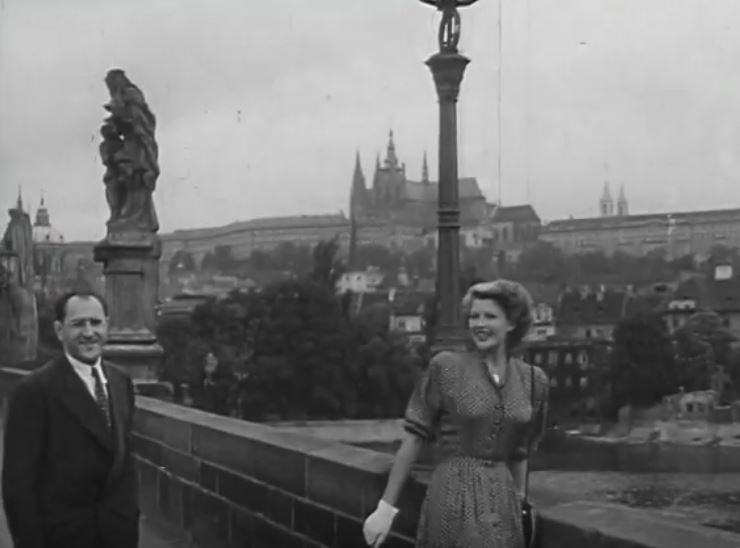 In 1965, bridge restoration began to reinforce the bridge and it was closed to vehicles of any sort at that time. Since then, it has been open for pedestrians only.
My Babi would have loved to have known that one of her favorite Hollywood stars, Rita Hayworth, was on the Charles Bridge and in Prague. I wish she would have lived to see these images, as they would have made her very happy.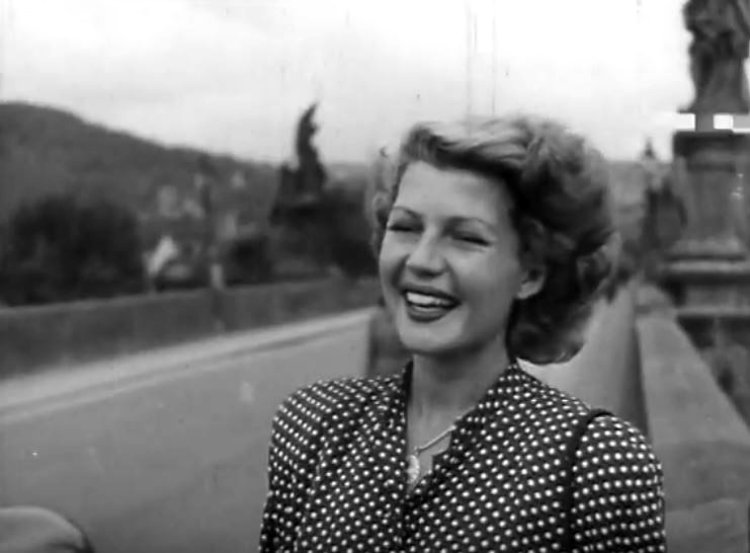 A beautiful woman.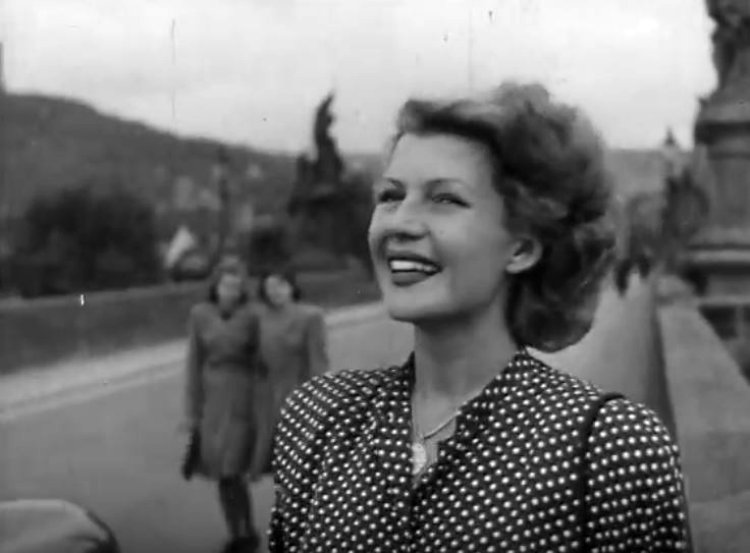 Now I see where my grandmother got her signature smile…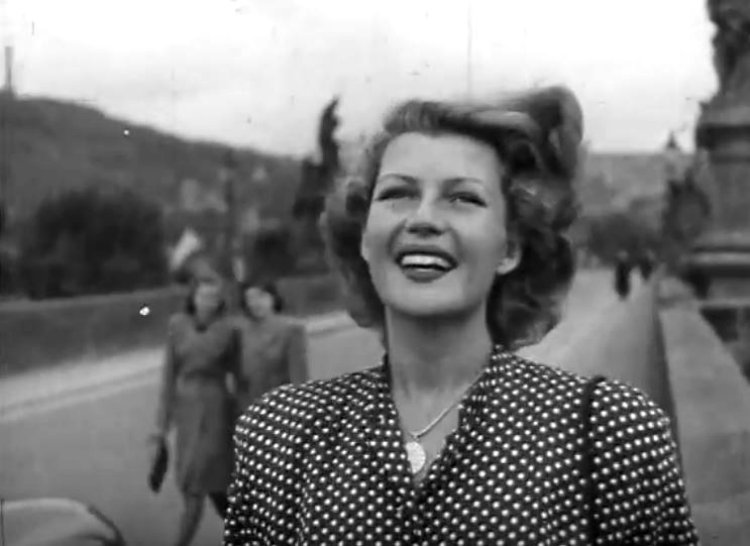 Here are some of the best moments from the film Gilda, where you'll see how this beauty came to be known as a sex bomb and femme fatale here.
Enjoy!
If you have not already subscribed to get TresBohemes.com delivered to your inbox, please use the form below now so you never miss another post.
---
Remember, we rely solely on your donations to keep the project going.
Become a friend and get our lovely Czech postcard pack.