Looking at this building it looks harmless enough…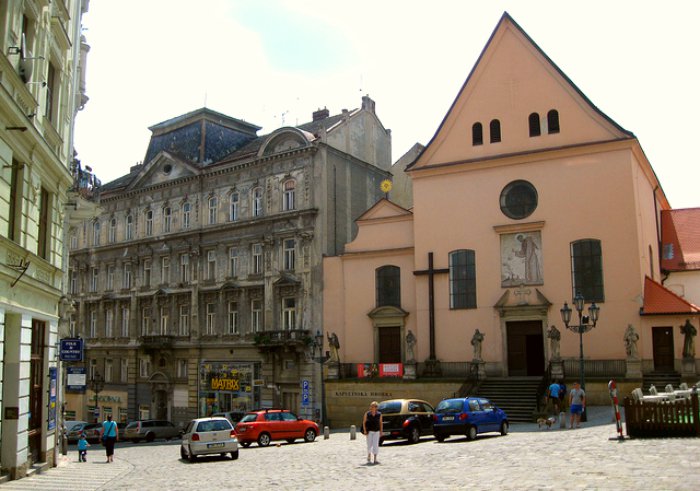 Even as you get closer, you have no idea.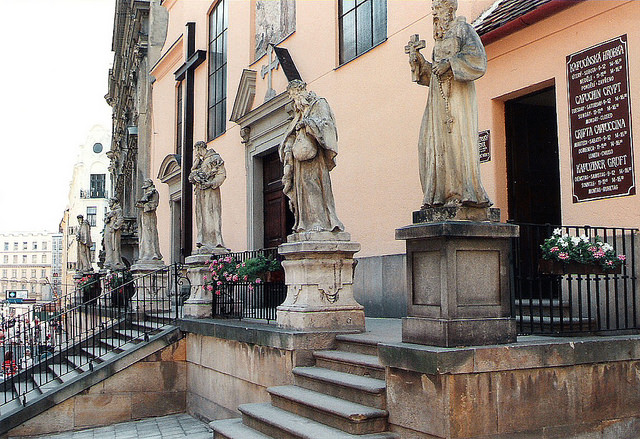 But what lurks beneath will give you Halloween chills for sure.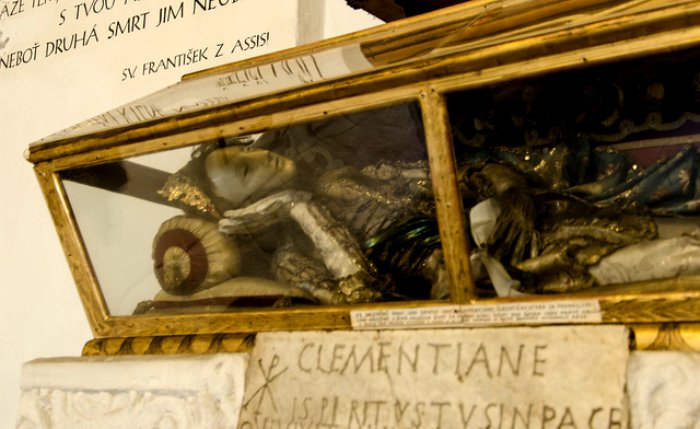 So what is down there?
Mummies.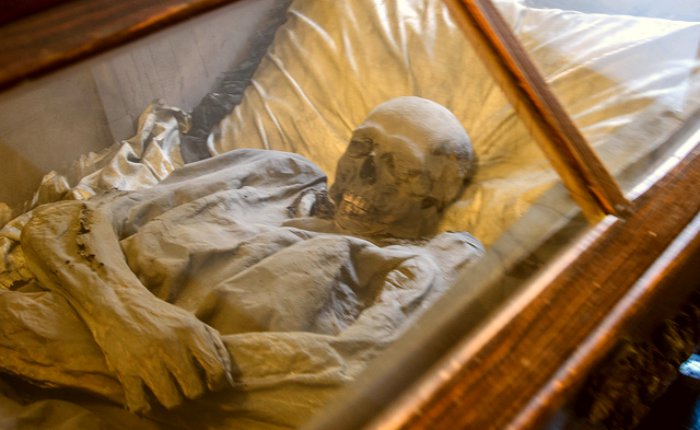 Many, many mummies.
… and bones.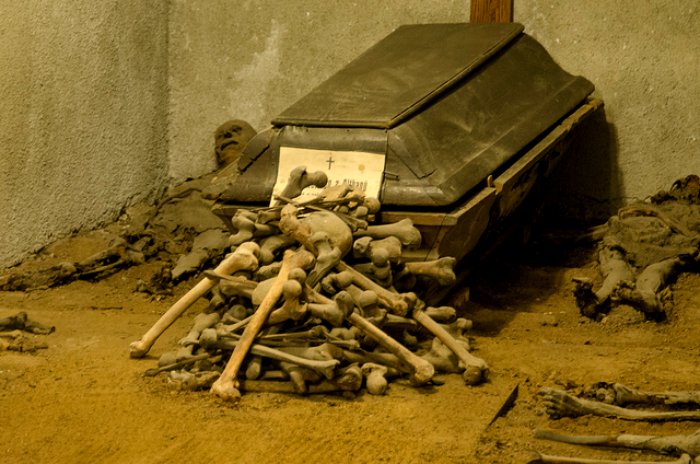 The mummies of the Capuchin Crypt in Brno are an unusual lot because they never intended to be mummified.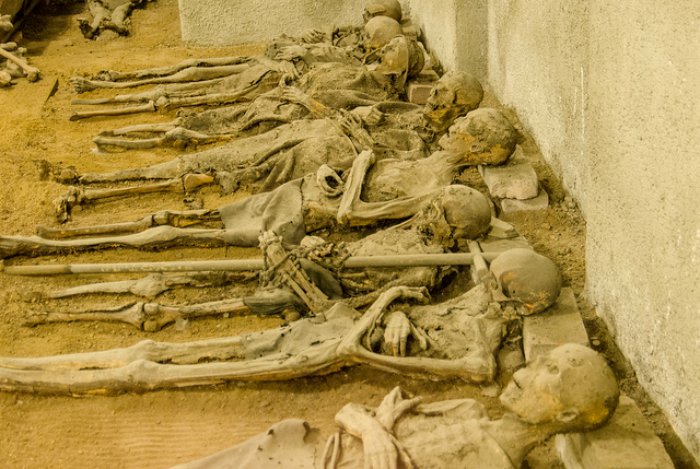 The bodies of the people who were buried there turned into mummies because of the geological composition of the ground and the system of airing.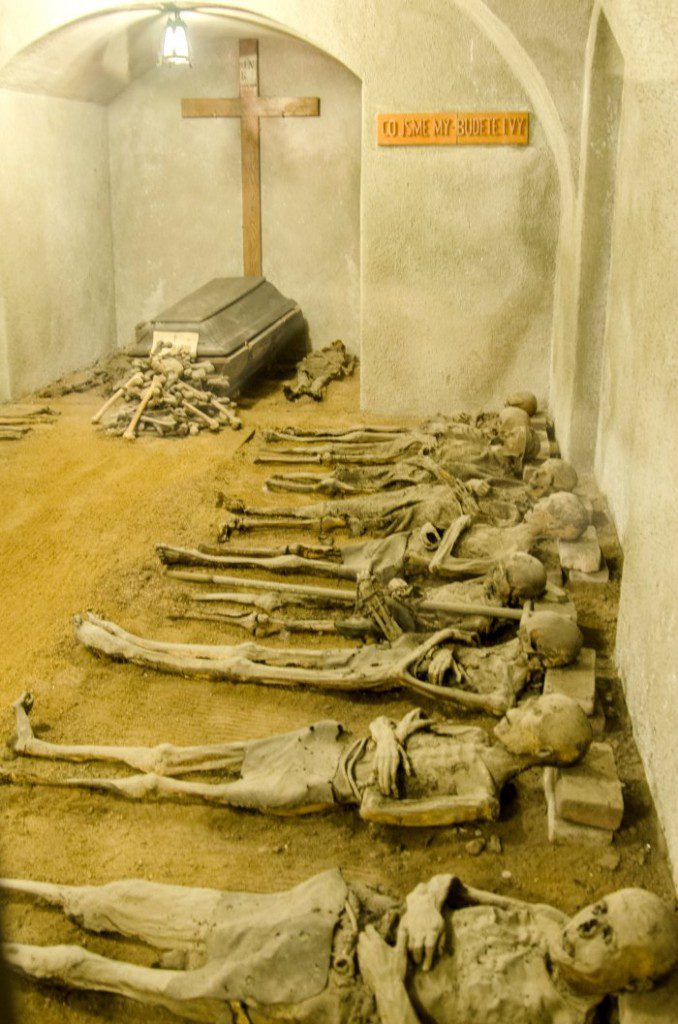 Apparently, Mother Nature wanted these people to be preserved for a long time.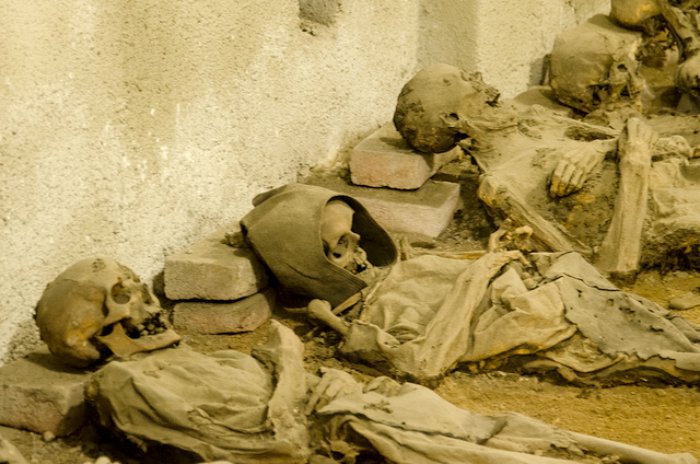 The crypt located in Brno, Czech Republic is a funeral room mainly for Capuchin friars from the mid 17th century.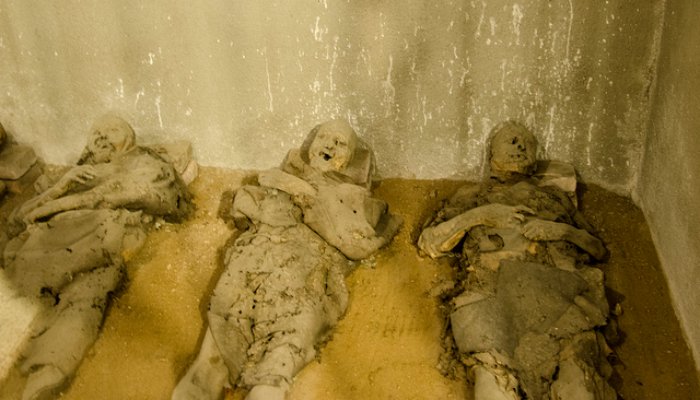 The Crypt also houses some important citizens of the 17th and 18th Centuries.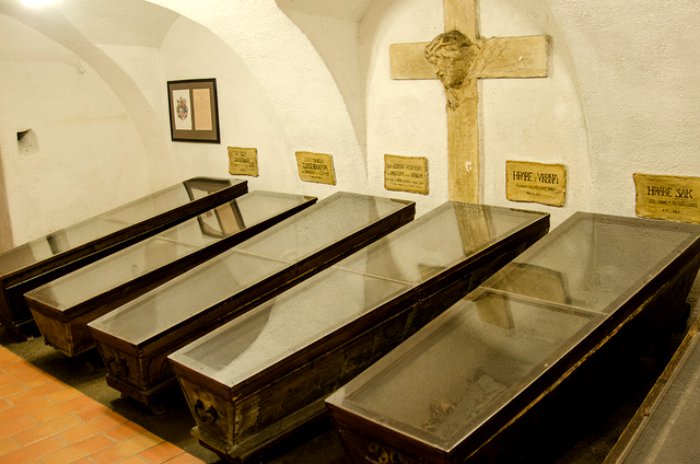 Located in the basement of the Capuchin Monastery in the historical centre of Brno, it attracts thousands of visitors each year from around the world.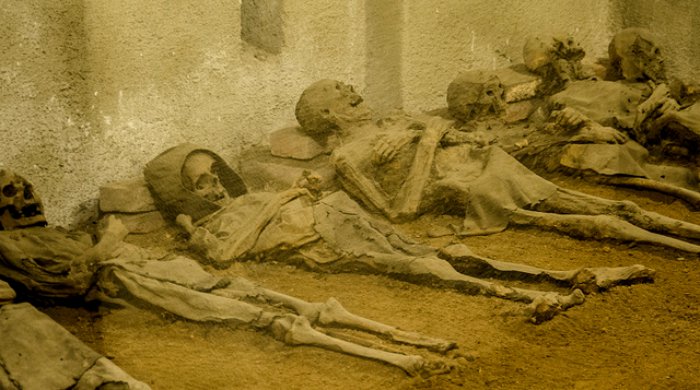 They never intended to mummify the deceased monks. In fact, in keeping with their vow of poverty, the monks thriftily re-used a single coffin time and time again. Once the funerary rites were over the deceased would be moved into the crypt and laid to rest on a 'comfortable' pillow of bricks.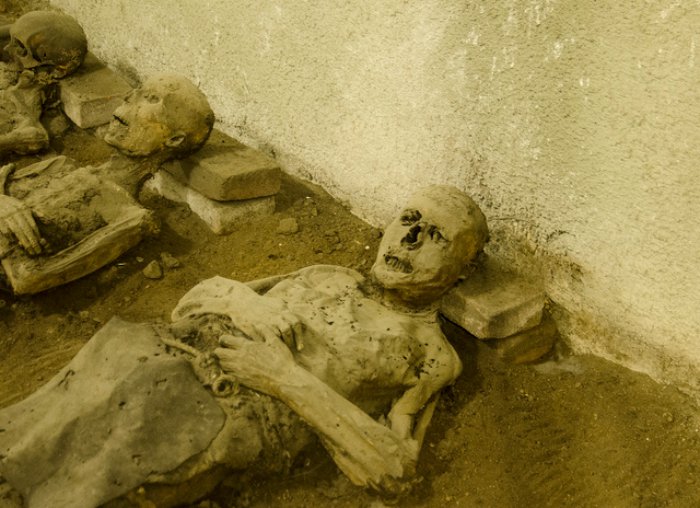 The dry air currents and composition of the topsoil gradually preserved the bodies where they lay today. What happened is incredible as you can see in the images. Twenty-four of the monks are arranged in rows, perfectly preserved.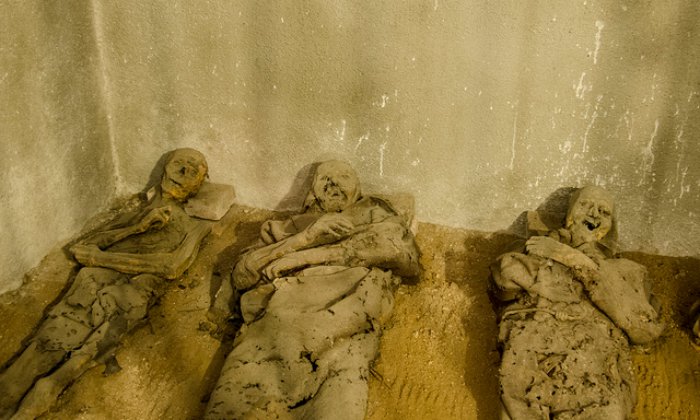 Still clad in their Capuchin robed, some are clutching a crucifix and others draped with rosaries.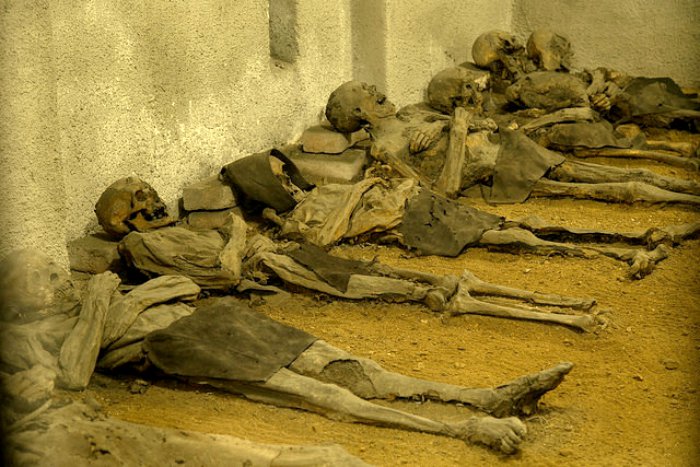 Most of them rest peacefully, but others have fear or sorrow etched into their papery features and a guide informs that because things like coma or paralysis, some may not have even been dead when they were buried.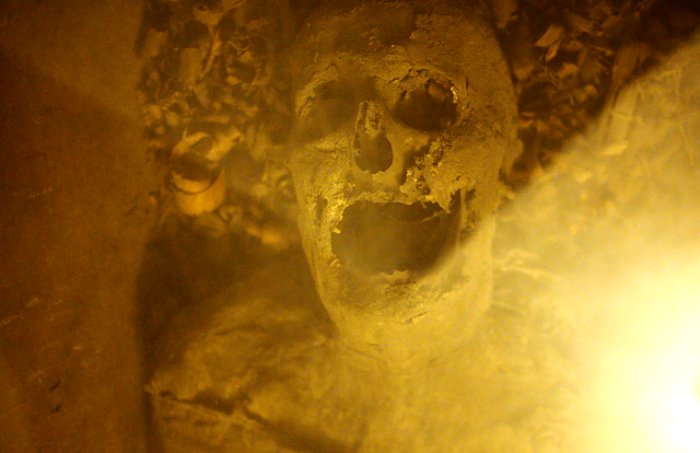 That's a chilling thought on this Halloween.
Let's hope that the spirits of these monks are resting in peace.
Of course, as many such crypts have, a warning above their final resting place reads "As you are now, we once were; as we are now, you shall be."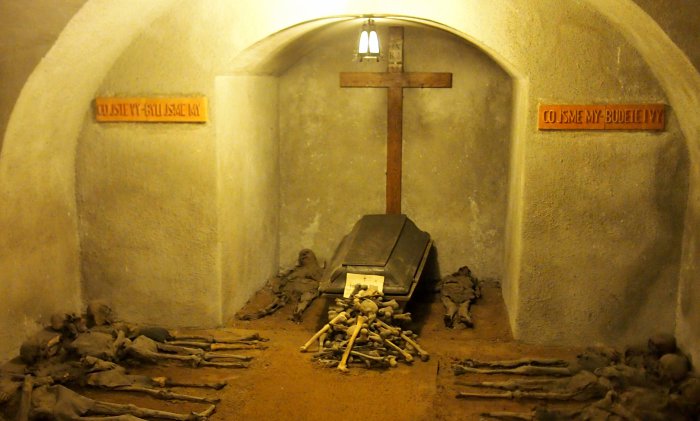 Happy Halloween!
Sources: Morgan Davis, The Orthodox Christian Channel, Atlas Obscura, Cynthia Hilsden, Werner Schröttner, Eugene Lata.
If you have not already subscribed to get TresBohemes.com delivered to your inbox, please use the form below now so you never miss another post.
---
Remember, we rely solely on your donations to keep the project going.
Become a friend and get our lovely Czech postcard pack.