Behind the walls of the Pilsner Urquell brewery, over the last 40 years, Josef Hruza has led a team of seven  beer coopers as they handcraft the oak casks where their beer matures.
By the 1970s, stainless steel kegs began to replace wooden casks, yet at Pilsner Urquell they have continually employed coopers for over 170 years and continue to mature and serve some of their beer from these wooden barrels.
There aren't many of us left, but being a cooper is still an important job. Maybe more important now than ever – we are keeping the craft alive. – Josef Hruza, Head Cooper
It's the only remaining team of coopers in Central Europe, highlighting how dedicated they are to ensuring the authenticity of their beer as well as how important it is to preserve crafts like this, which are in danger of being lost.
Their daily jobs include producing 25 litre barrels (from which we drink the unfiltered, unpasteurised beer), maintaining those small barrels, and creating promotional and souvenir items.
Each year they also produce two 27 hectolitre barrels which mature beer in the historic brewery cellars.
Fact: Some of the barrels down there are over 100 years old – that's how good the coopers are at their job!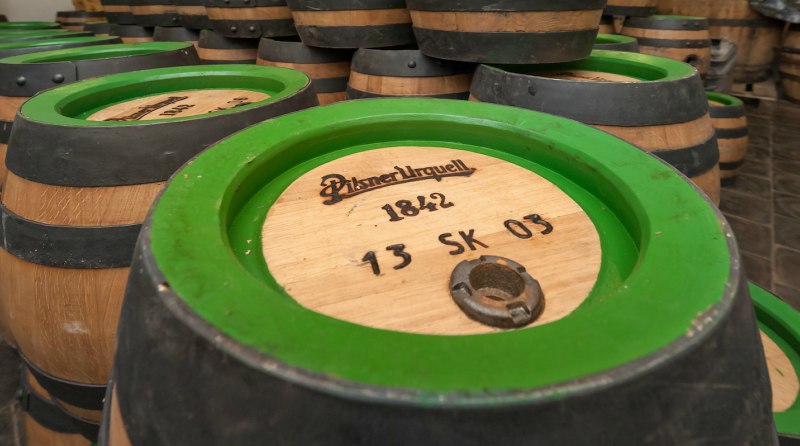 As a profession, coopering was common in Central Europe and was traditionally learnt through the apprentice system. In 1954, the brewery established their own apprentice school and trainee coopers would study for three years to produce the full range of wooden barrels. These men know beer, inside and out.
Keeping this tradition alive, the training programme is still used to school the next generation of coopers today, where typically it's experienced carpenters who are taught the new skills.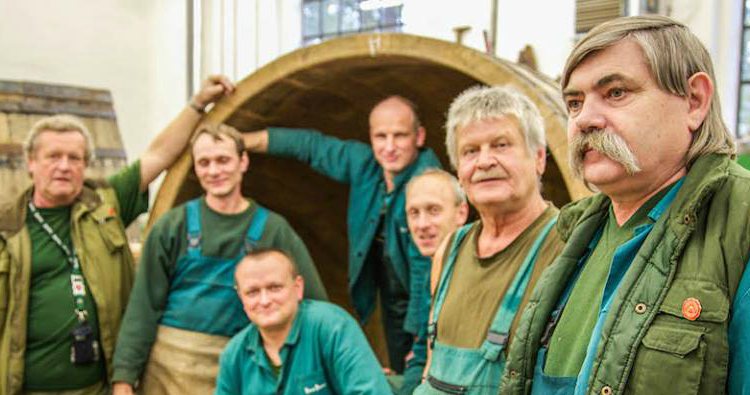 Today the cooperage, which is housed in the old water-pumping station, is under the administration of the brewery's heritage department, reflecting its importance in the past, though not neglecting how important it still is today.
Here are some videos:
Thank you for your support – We appreciate you more than you know!
We know that you could spend hours, days, weeks and months finding some of this information yourselves – but at this website, we curate the best of what we find for you and place it easily and conveniently into one place. Please take a moment today to recognize our efforts and make a donation towards the operational costs of this site – your support keeps the site alive and keeps us searching for the best of our heritage to bring to you.


Remember, we rely solely on your donations to keep the project going.
Thank you in advance!
If you have not already subscribed to get TresBohemes.com delivered to your inbox, please use the form below now so you never miss another post.