I've shared the story about why we eat on this lovely setting every day before…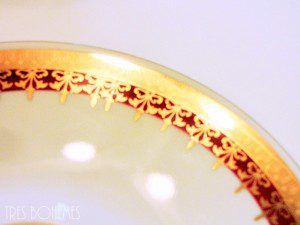 When I went to visit Prague in 1986 I immediately fell in love with the beautiful combination of porcelain, gold and garnet that I saw all around me in the form of fine China.
For a long time, porcelain existed as nothing more than a rumor in Europe, one that stemmed from Marco Polo's journal entries about the wonderful ceramic products from China. He named this mysterious material porcellana after the Italian name for the cowries, the shiny yellowish-white shell of which it reminded him. When the European trade ships first returned from China in the sixteenth century, people clamored for the rare porcelain.
The very first porcelain on the European continent was then produced in Germany and shortly thereafter (in 1794)  the oldest Czech china works was founded in Klasterec nad Ohri. Finally the production of porcelain was mastered in Western Bohemia and the first ever Czech porcelain saw light.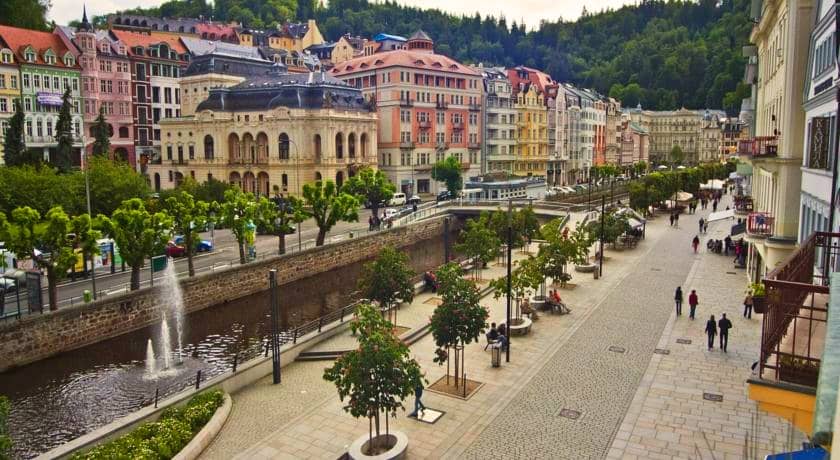 The big heyday came with the discovery of high-quality kaolin deposits in the Karlovy Vary region and hence began a long history of production of conventional Karlovy Vary porcelain.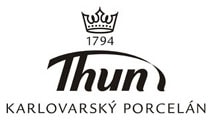 It gradually established its renown on the perfect modeling and exceptional artistic working of china services, known as Thun Porcelain. The present production of the Klasterec china works is following up this rich tradition. The main item on the production program continues to be household china in dinner, coffee, tea and other services.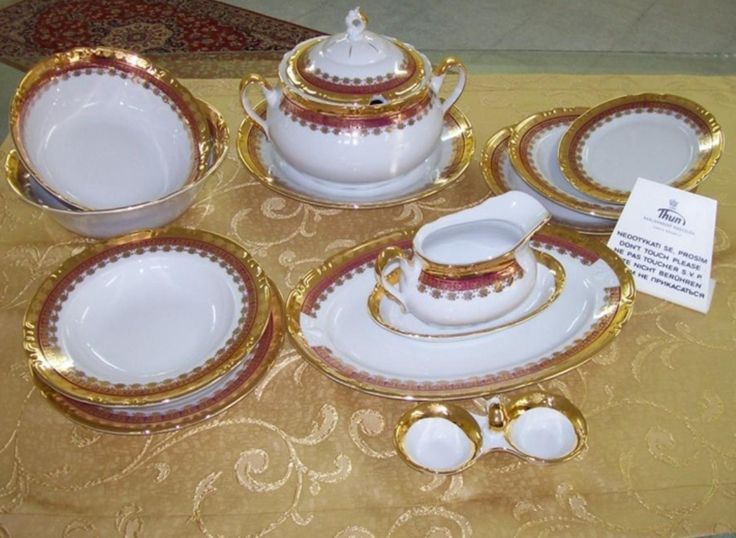 Thun 1794 a.s. is the largest Czech porcelain manufacturer. It produces specific type of so-called hard porcelain with a firing temperature of 1405°C.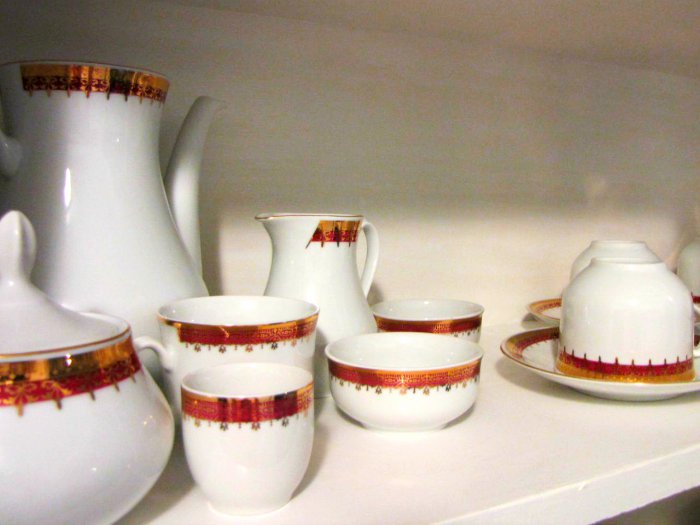 High quality and unique designs attract traditional customers not only on the Czech market, but also in more than forty other countries around the world. The Czech Republic guarantees a very high standard for their customers, worldwide.
We are now the fourth and fifth generation of fans.
And cooking classic Bohemian dishes and serving them on our China makes the perfect combination for food that presents as well as it tastes!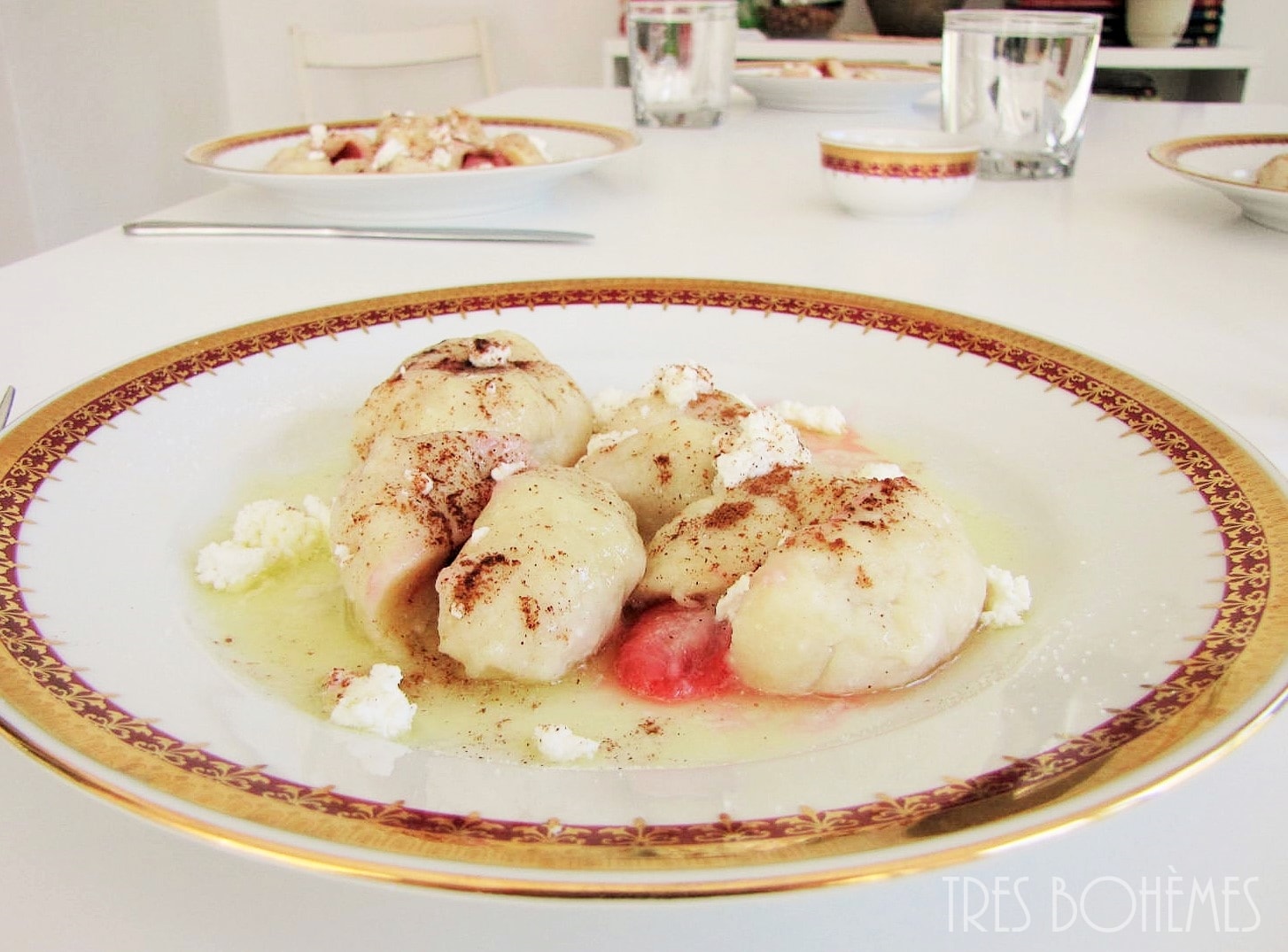 Dumplings are a favorite and Czechs eat this as a meal… as in dinner.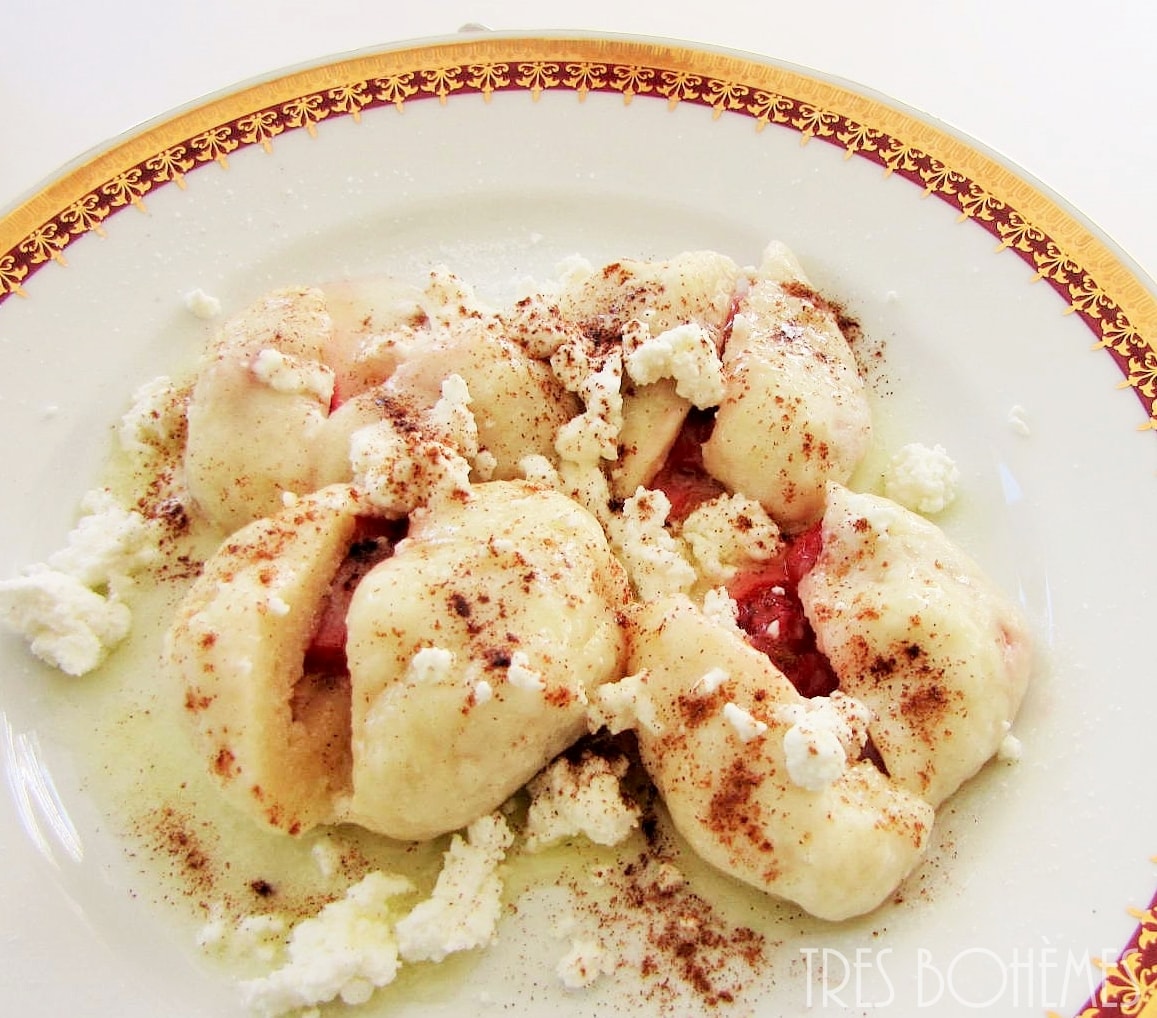 My kids grew up happy.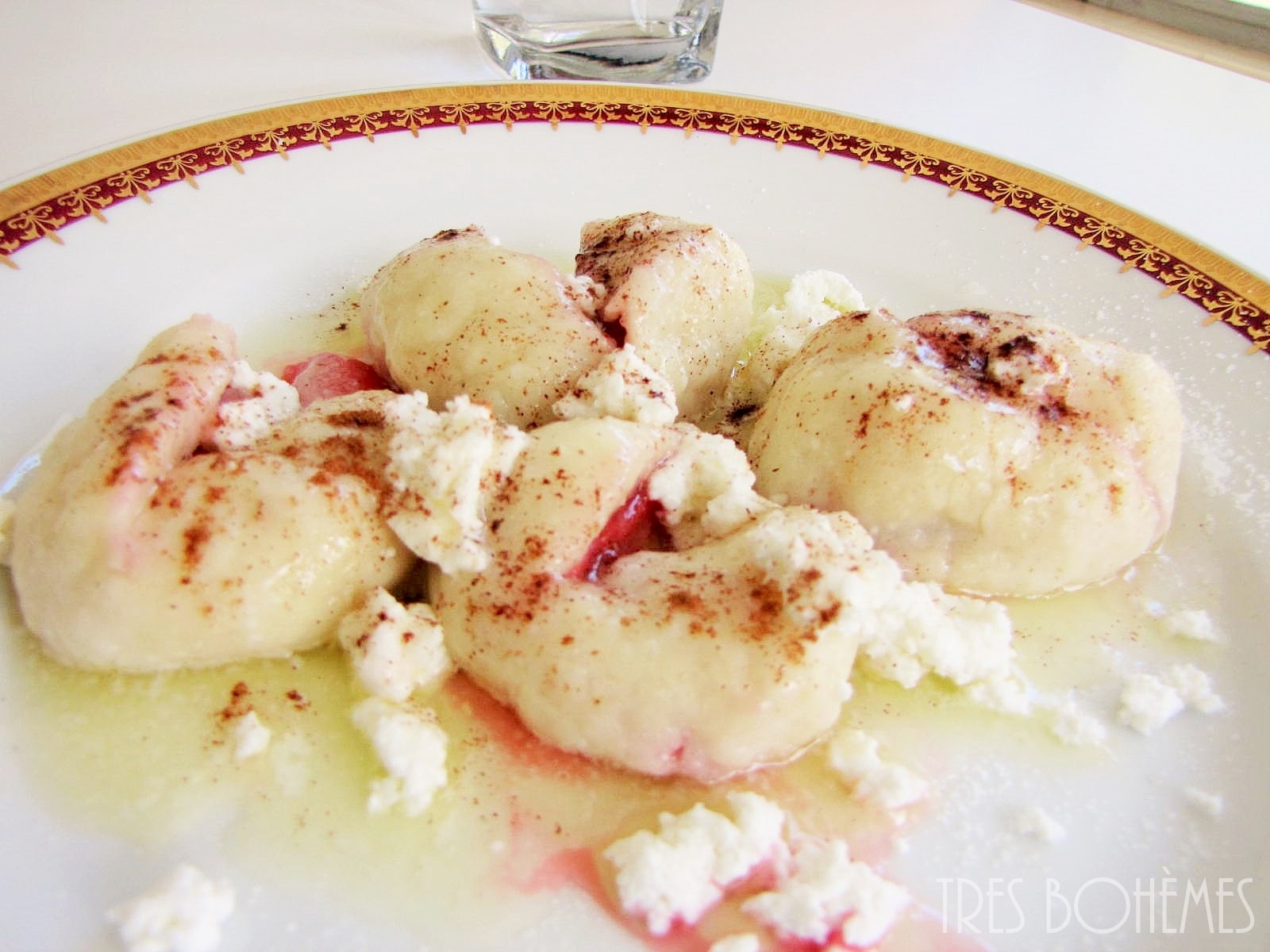 Can you say Yummy!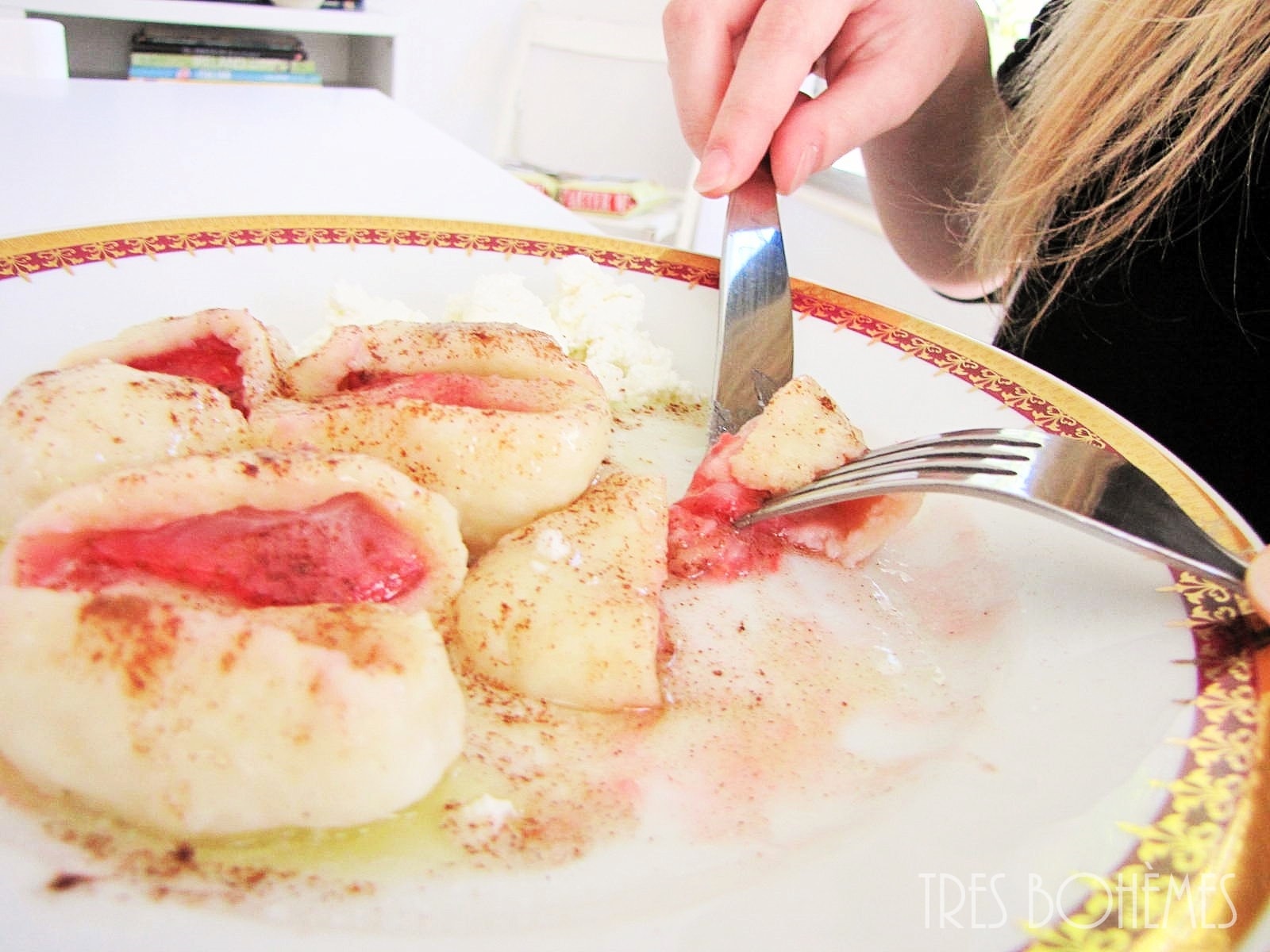 But back to the dishes….
Look at all of the gorgeous selections at the Thun 1794 Showroom.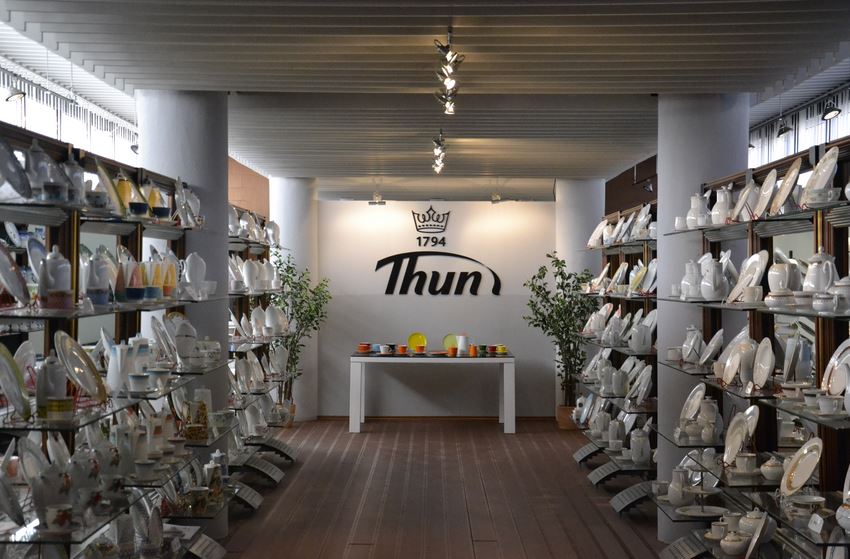 I have died and gone to heaven.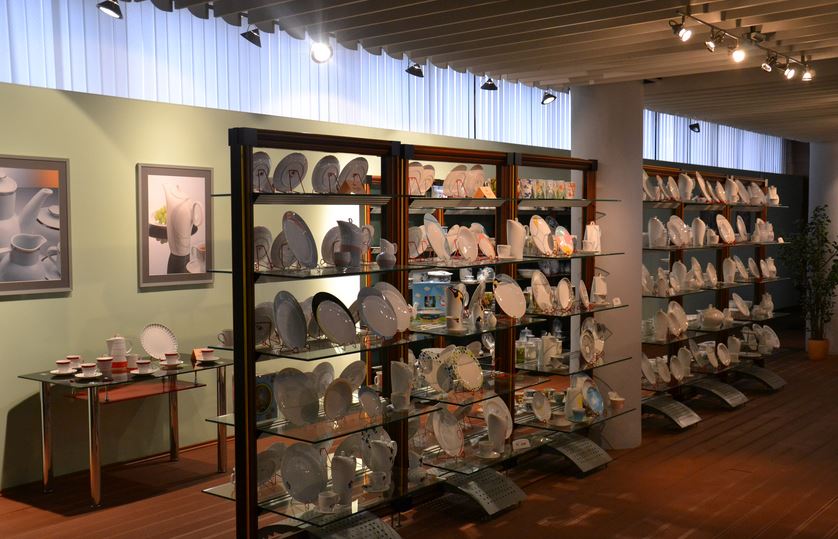 So many lovely styles and patterns… I am seriously afraid to go back for fear of what I will carry with me on the next flight.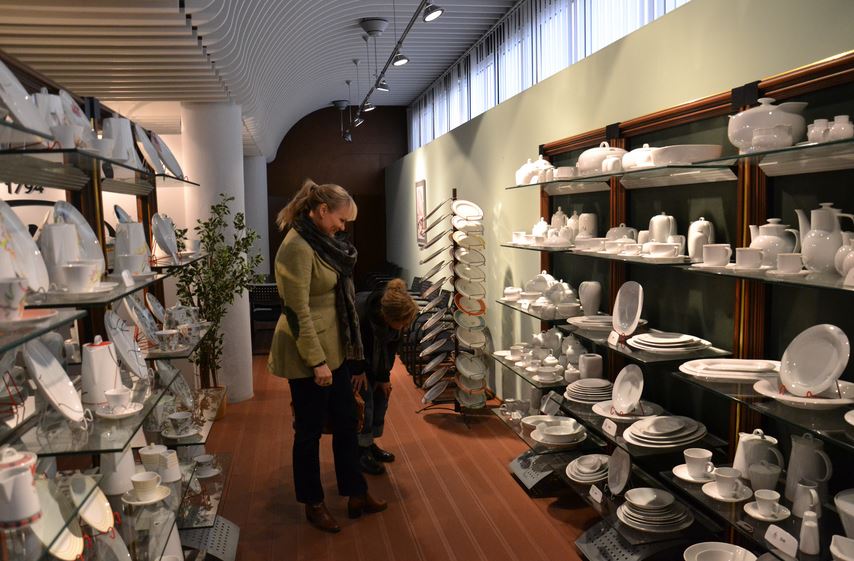 The factory called Nová Role which was established in 1921.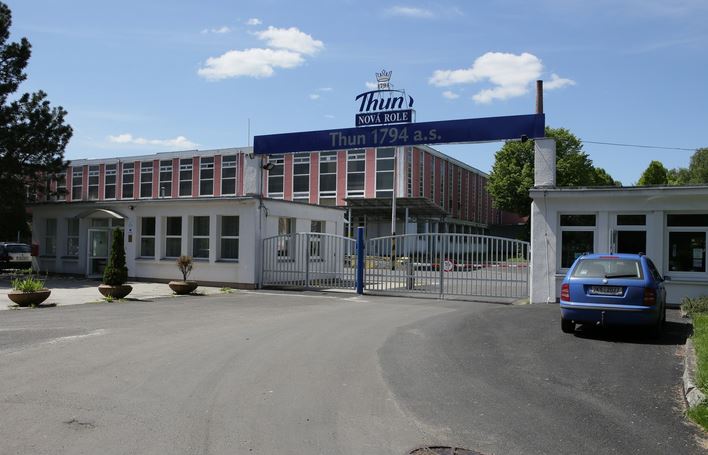 After the World War II, it was incorporated into the group of Karlovarský porcelán and the place is huge!
That is a lot of China!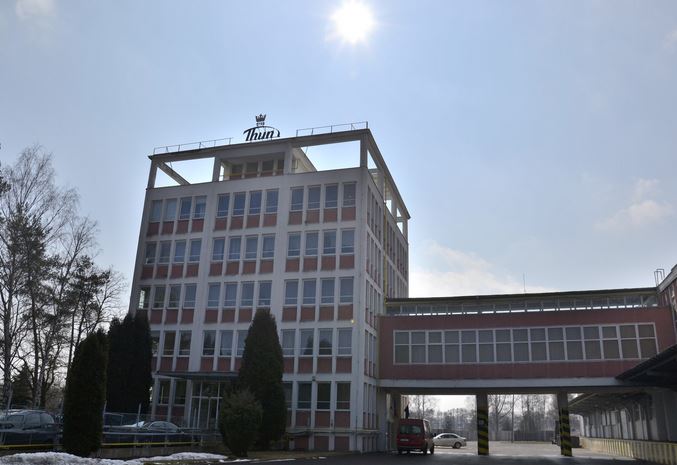 The plant is equipped with modern technological appliances – isostatic presses, die casting, glazing complex, fast-action burning kiln, chamber kiln, inglazed decoration kiln.
The enterprise is able to offer both white and decorated products.
Did I mention they do tours?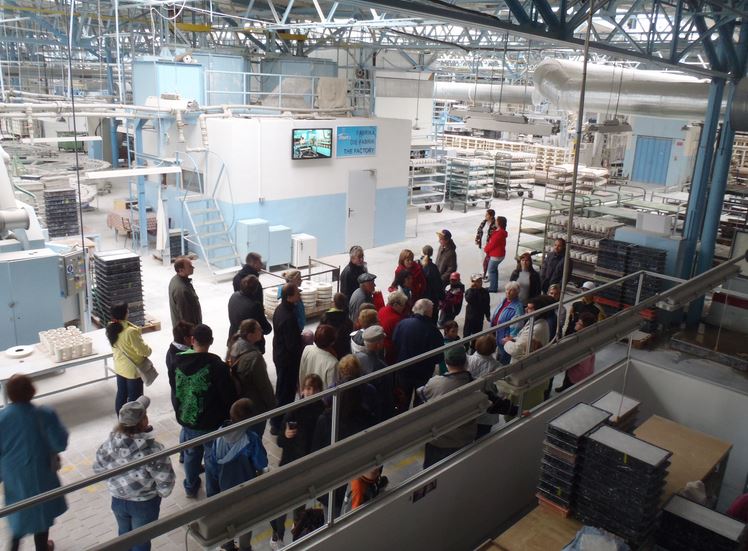 My China still has the old stamp that they were using during the Communist era.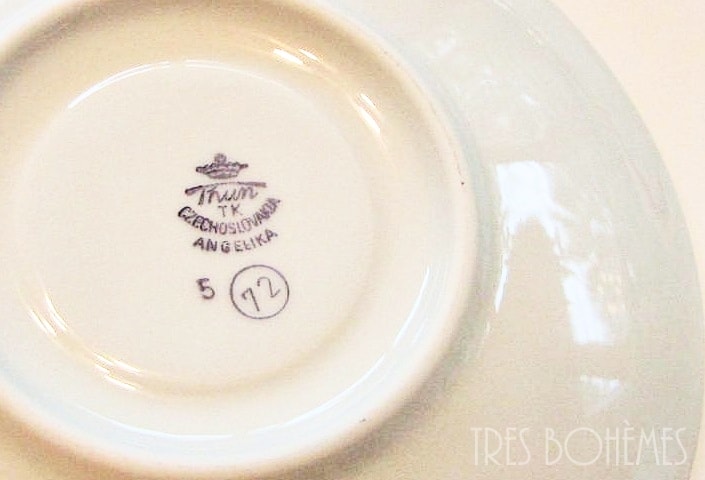 It serves 6 and comes with many extras that all Bohemians need like a large covered soup bowl, 2 huge dumpling places, 2 deep serving bowls, salt and pepper dishes, 2 gravy and sauce dispensers, one of the covered, a meat service plate, a teapot, and 6 cups and saucers.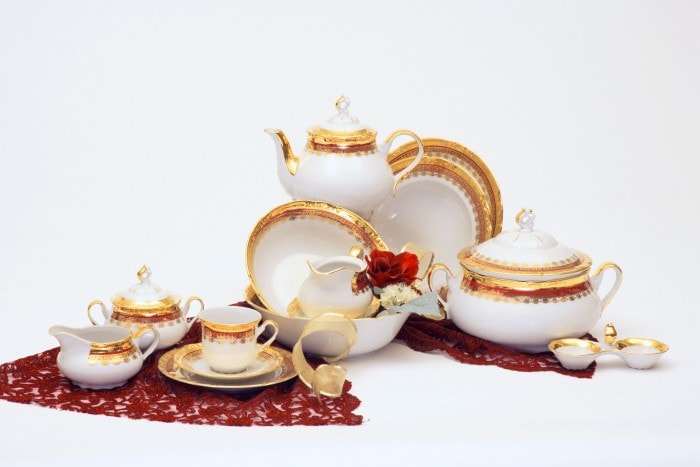 All I need for my life to be complete is to find another complete set of 6 plates to make 12 place settings in total. Keep your eyes out for me!
29 years and over 100,000 miles of moving and carrying of my dishes and guess how many pieces have broken?
One.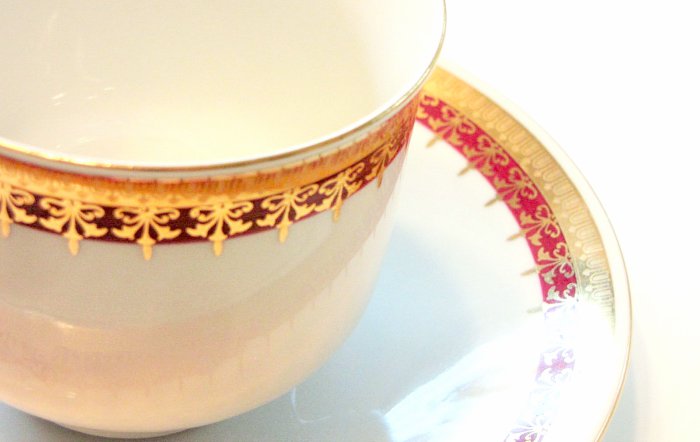 Yes. Just one little saucer.
This China is not only beautiful but it is strong and made to last – a hand me down keepsake.
If you are in the Czech Republic, you will want to take a factory tour and see how this beautiful magic is made. You can explore the secret of glass and porcelain production hen near Karlovy Vary.  (Make sure to stay at the GrandHotel Pupp which dates back to 1701 for a truly luxurious experience, you may even run into us there..)
For now you can take a video tour of Thun Porcelain.
Enjoy!
Sources: Thun, Private Prague Guide, Carlsbad Revue
Thank you for your support – We appreciate you more than you know!
We know that you could spend hours, days, weeks and months finding some of this information yourselves – but at this website, we curate the best of what we find for you and place it easily and conveniently into one place. Please take a moment today to recognize our efforts and make a donation towards the operational costs of this site – your support keeps the site alive and keeps us searching for the best of our heritage to bring to you.


Remember, we rely solely on your donations to keep the project going.
Thank you in advance!
If you have not already subscribed to get TresBohemes.com delivered to your inbox, please use the form below now so you never miss another post.