In Flawless, we get to watch Robert De Niro, a hardened New York cop, become best friends with a drag queen.
What?
In this surprisingly delightful film we meet Walter Koontz (De Niro) who plays a police officer / hero who has a stroke which partially paralyzes his one side. He loses his ability to speak and it is recommended that he take singing lessons. After trying to leave the building and realizing that it will most likely to be easier to do this in his own building, he calls upon his neighbor Rusty (Hoffman) who is a drag queen / female impersonator to help him. What you learn in the first few moments of this film is that Walter hates gays and is a terrible rude homophobe and Rusty is equally unforgiving in his insults at the ex-cop.
They hate each other and that is what sets this story to be a wonderful character study, and ultimately, a story of friendship, tolerance, compassion and understanding. As the film unfolds, Walter realizes who his true friends are (and are not) and Rusty shares his life in a way that Walter realizes that lifestyle choice or sexuality does not make a person that different after all. He begins to move past his prejudices to see the common ground between them and begins to care deeply for his new friend building mutual respect. Rusty is a caretaker, and seems to be the mother/father figure of many friends and genuinely cares for Walter, and gives from the heart.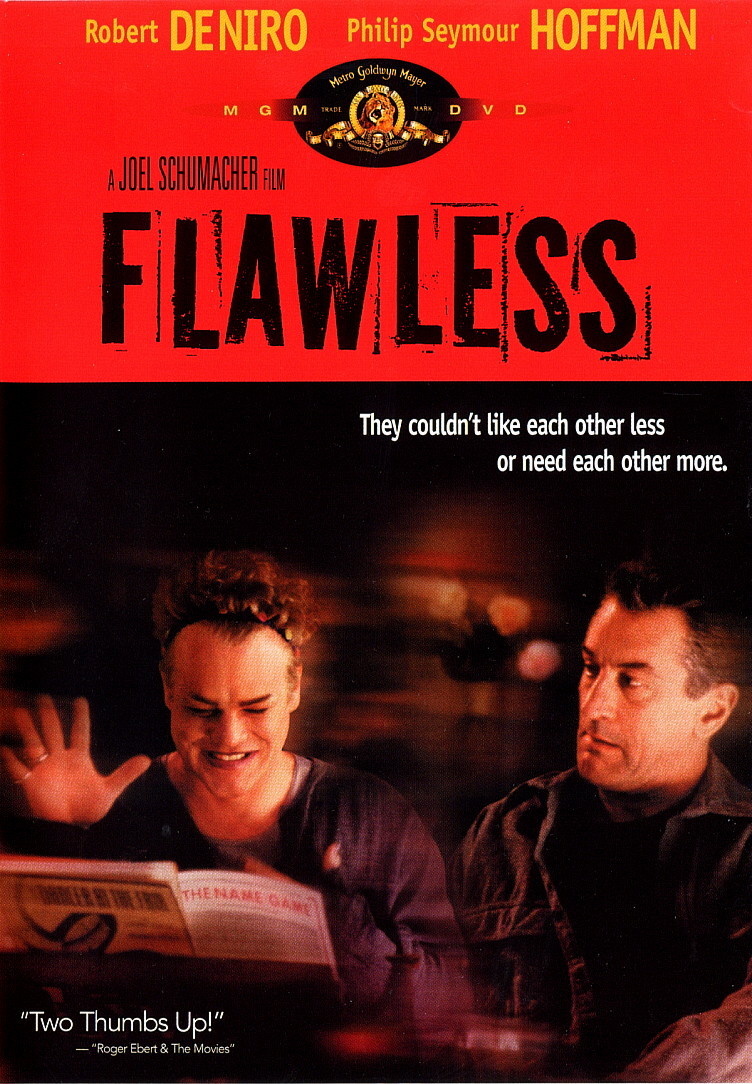 The story is touching as their relationship grows. Of course, this is also a "cop film" with action aspects. The local drug dealer is after someone who stole his money and believes it is hidden in the building, so a side story is playing out where he is terrorizing the other tenants in the building.
I felt that the film would have been complete in just the relationship between Walter and Rusty, but director Schumacher wove in many different elements which also framed the story, but also distracted from it at times.
Hoffman played the queen very well and had lots of passion for the part and De Niro was brilliant as the victim of a stroke.
He is excellent in playing roles with any sort of disability or impediment and this role was very believable and affecting.
And for the record… we absolutely looooove Robert DeNiro!
If you have not already subscribed to get TresBohemes.com delivered to your inbox, please use the form below now so you never miss another post.
---
Remember, we rely solely on your donations to keep the project going.
Become a friend and get our lovely Czech postcard pack.