Now that we've moved the dining room into the sunroom, what will we do with the space?
The answer is easy.
Leave it empty.
But first it has to be cleaned and that entailed many days on our hands and knees until we finally had a dear friend loan us one of these…
If only we had known a week before!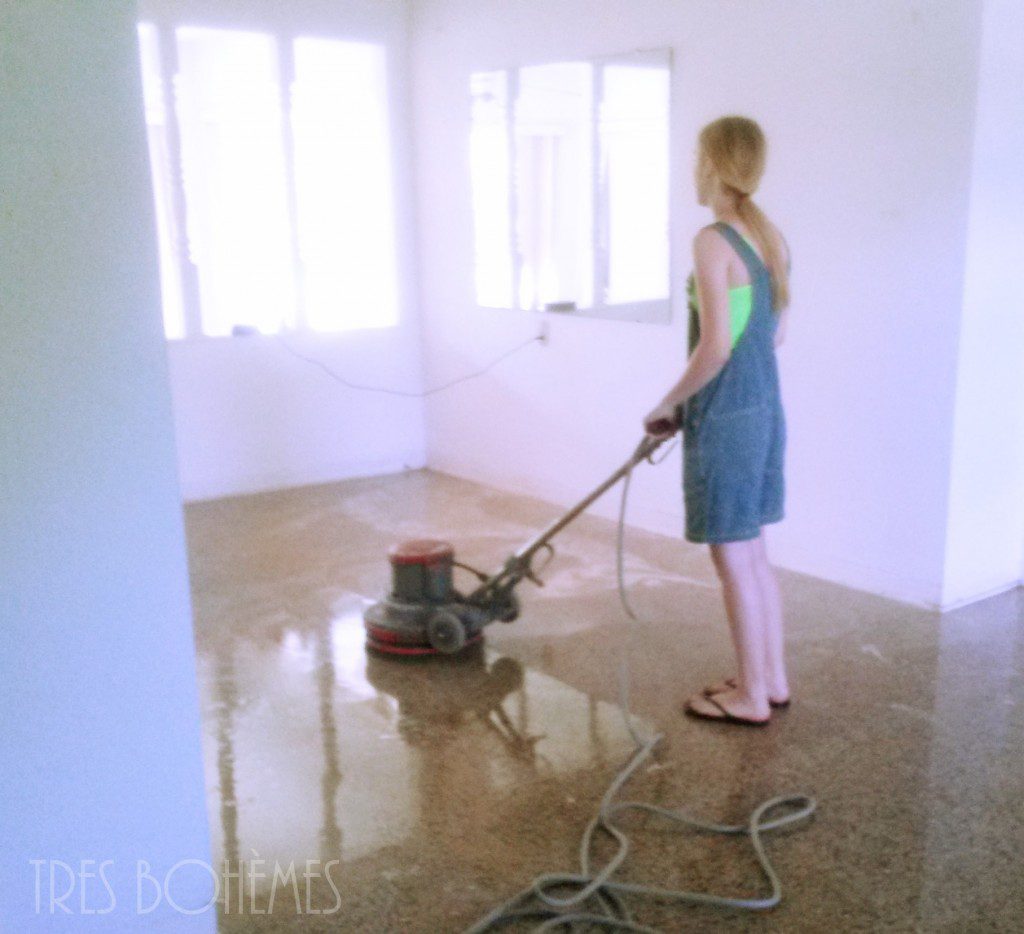 Then we'll remove the old mirror, patch the holes, paint the wall and put up a ballet bar and Voila!
A quick stop at Ikea and we'll add some new mirrors to hide the ugly wall we discovered under the ugly old mirror.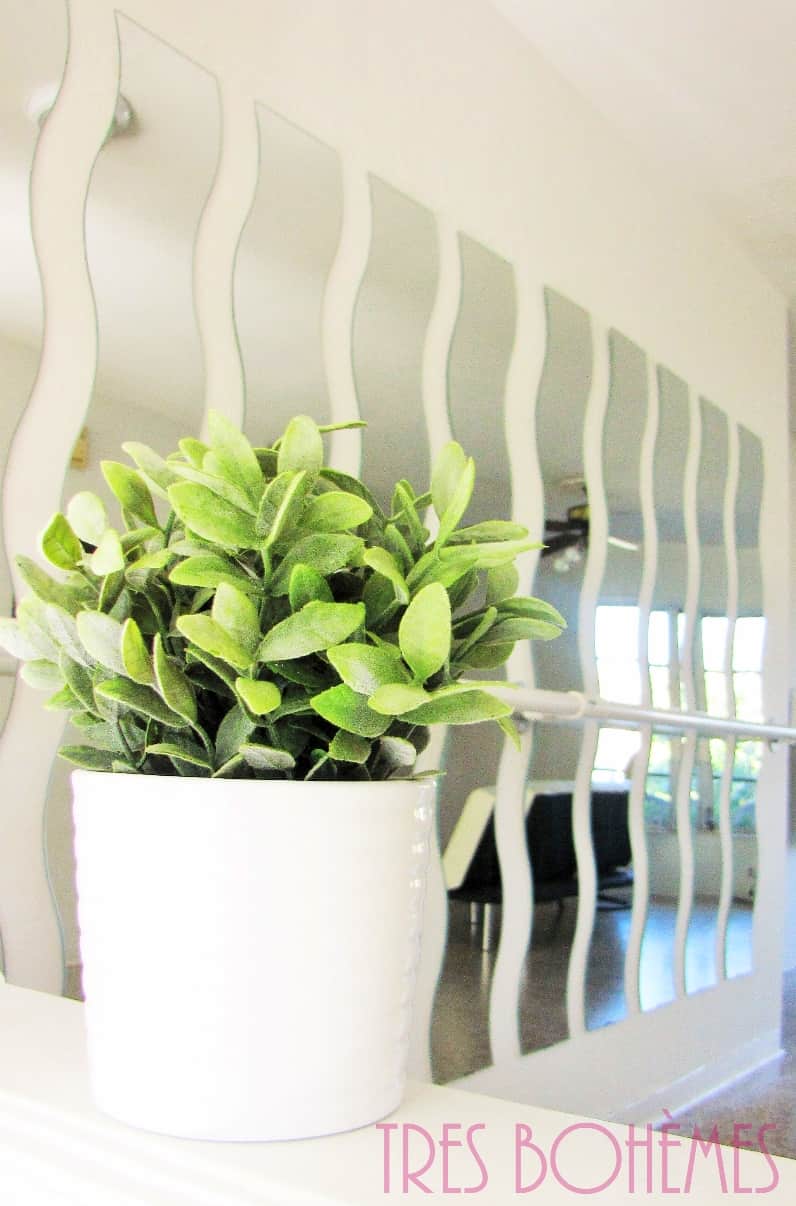 We've moved the dining room and the space is now so open – let's do yoga, ballet, pilates, exercise, dance, stretch… anything really.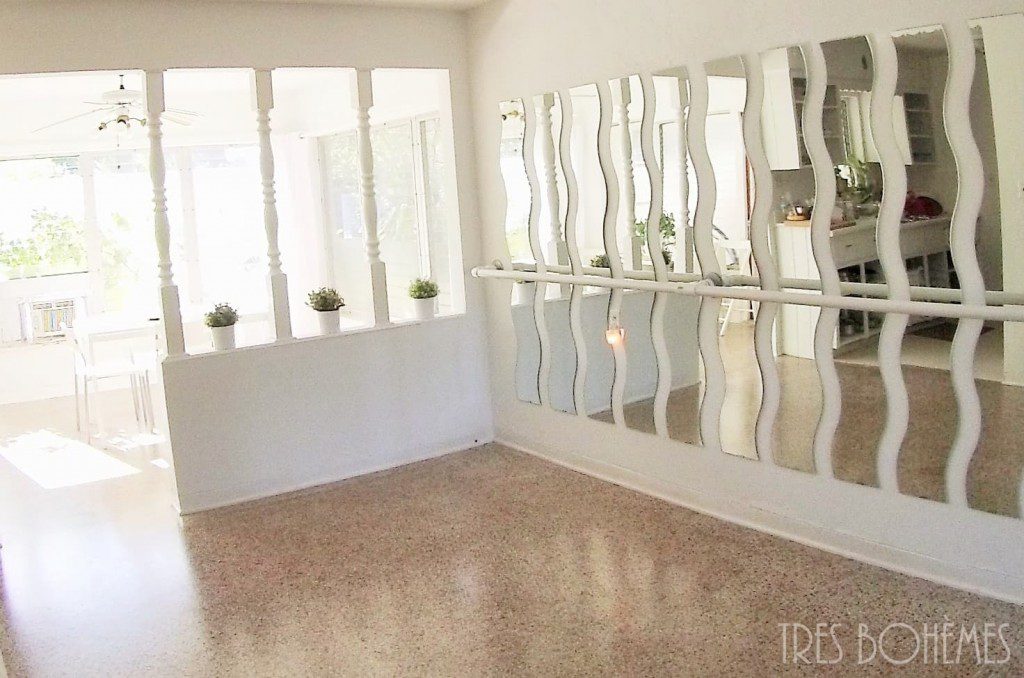 Excuse the two missing mirrors at the end – we snapped this photo before we went back to Ikea – and no peeking at the living room, that is our next post.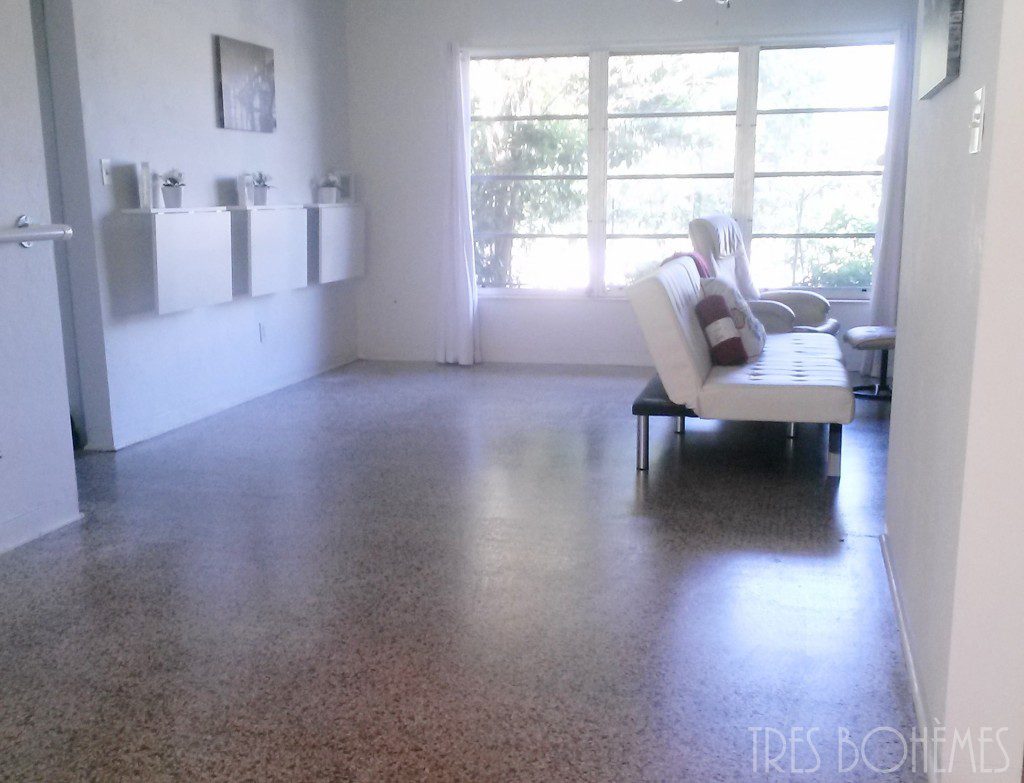 It feels wonderful to have such open space and have everything be so light and bright.
The ballet bar was east. We used plumbing pipes and the guy at Home Depot was most helpful advising us on the best way to attach them to the wall for support and stability. We surely weren't going to drill into the floor!
Everyone who we talked to said "you need accent colors" and "Terrazzo should be covered with tiles" and "White on white on white?"
We're happy with the way things turned out and the floor is so clean, you could eat off of it. But since we have our gorgeous Czech dishes – we'll just use the floor to lay our Pilates mats on and work out…
[blockquote author="Zynnia" pull="normal"]This floor is so clean we could eat off of it!.[/blockquote]
We hope we've inspired you to change up your own place and make it the way you dream of. If you want to see what else we've done, visit Our BoHo Pad.
If you have not already subscribed to get TresBohemes.com delivered to your inbox, please use the form below now so you never miss another post.
---
Remember, we rely solely on your donations to keep the project going.
Become a friend and get our lovely Czech postcard pack.