Thankfully there are three of us. That means 3x the (wo)man power to get things done. Especially this living room. When we got the keys to this house, we worked pretty much non-stop to transform it into a temporary place we would be comfortable to call home. While Zanna and Zynnia tackled the seemingly never ending painting in the kitchen, I transformed an oddly positioned living room closet into a seating cubby.
Yeah, sounds weird, I know, but I could already see it in my mind.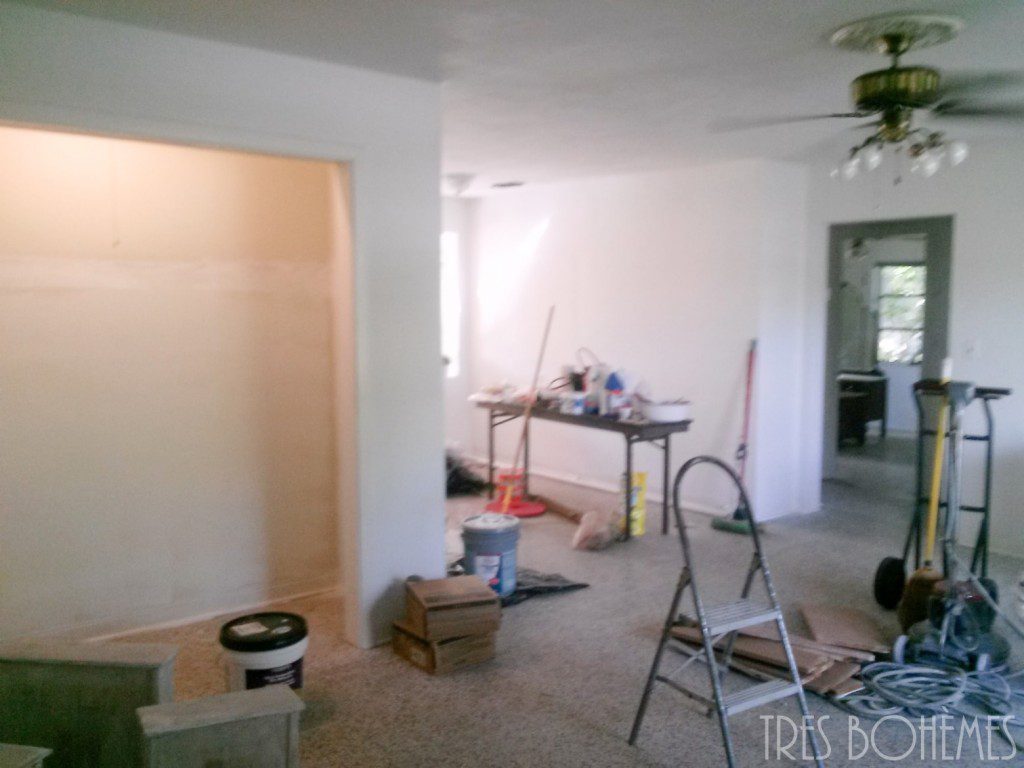 Of course we were all so anxious to have everything finished that we forgot to stop and take too many before or during photos, but we do have plenty of after photos for you to enjoy the fruits of our labor.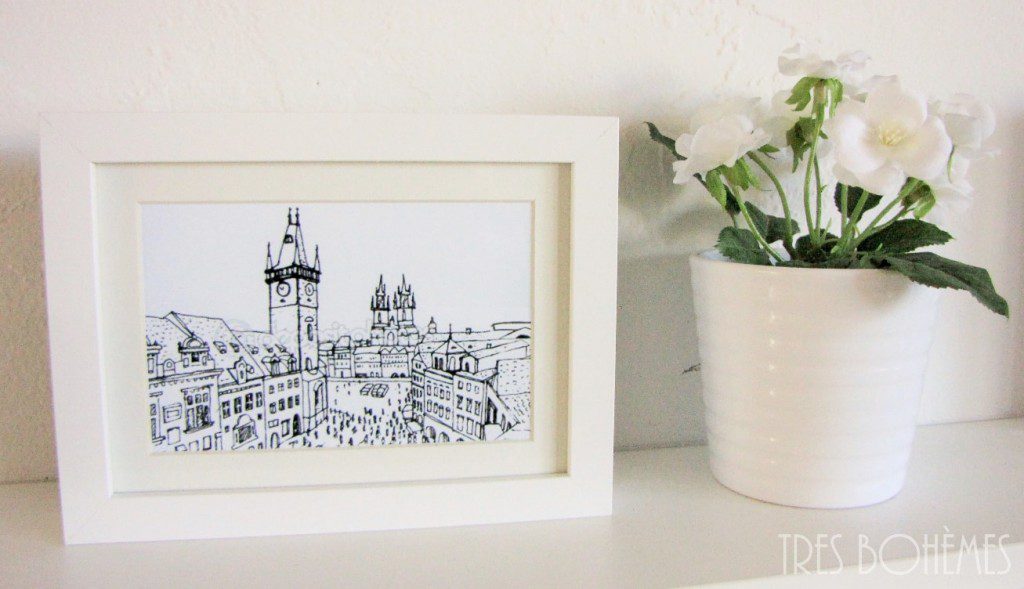 We wanted things to be simple, clean, minimalist.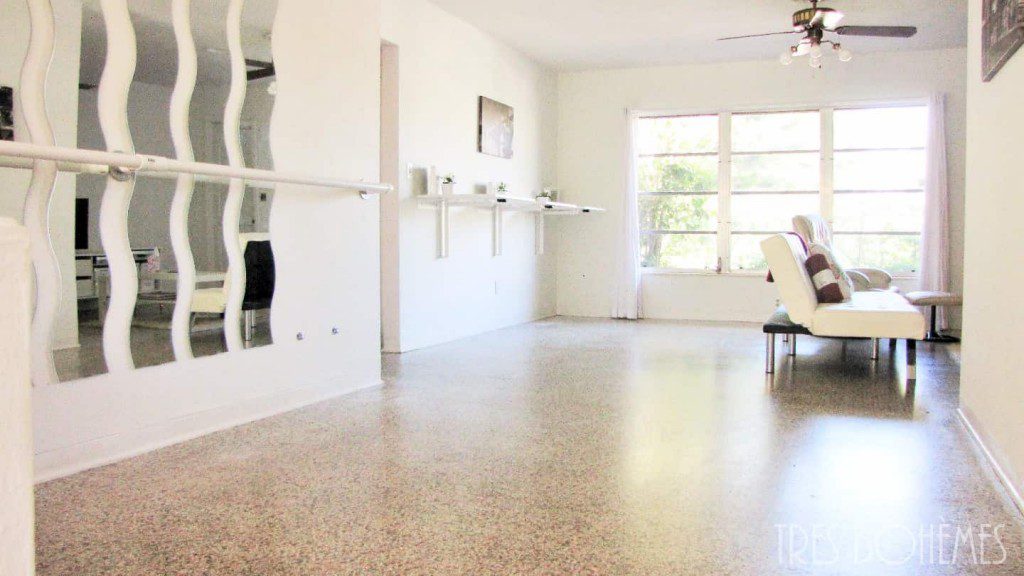 We also wanted a functional space where we would not spend too much time sitting around, so we got the idea to make 3 side-by-side stand up desks.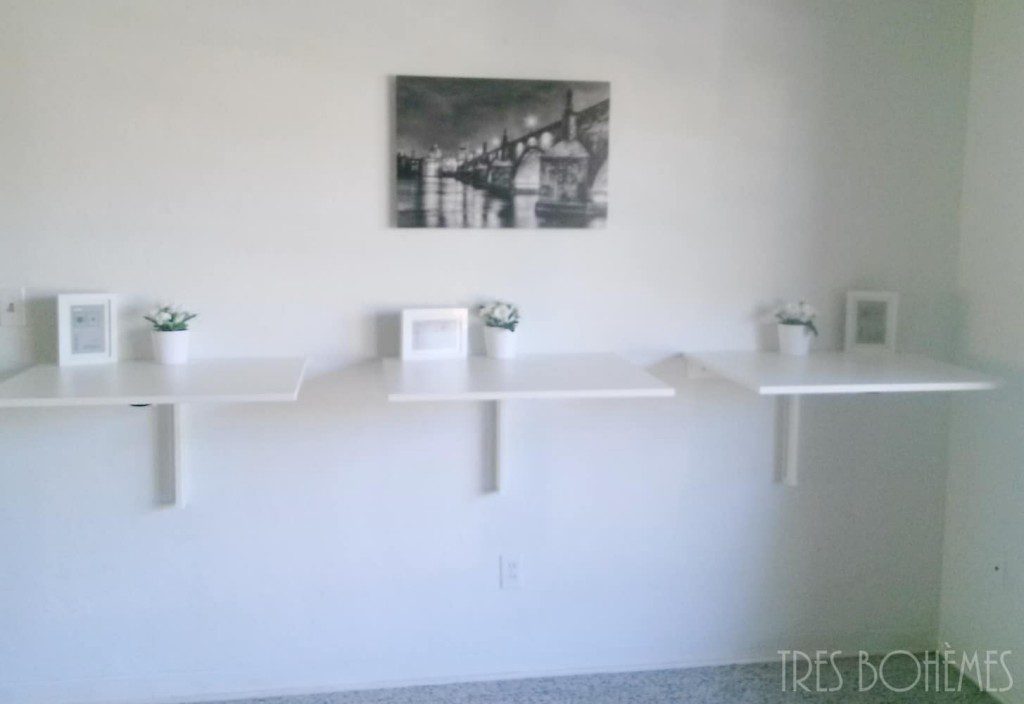 We wanted people to say "Wow" when they walked into the door…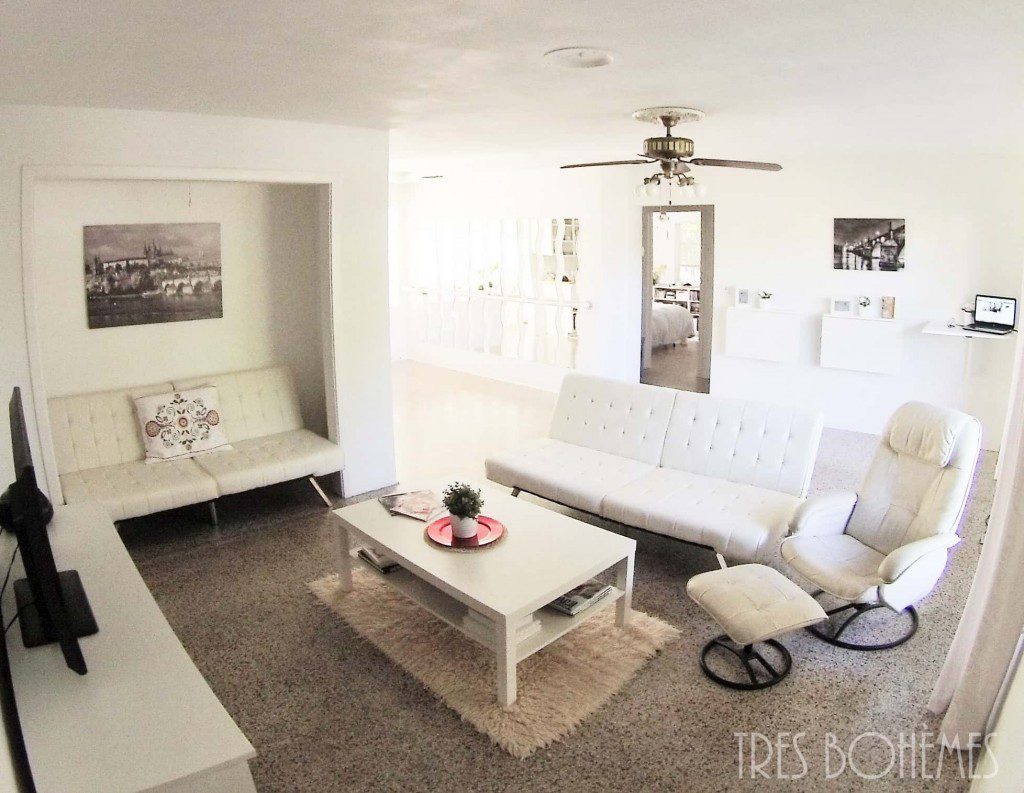 And to immediately feel welcome.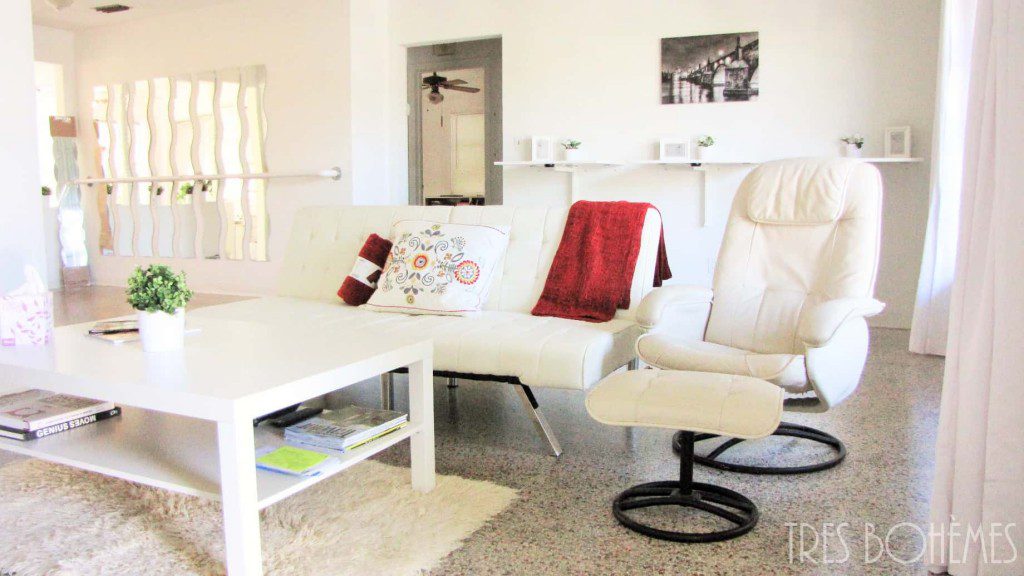 And also comfortable.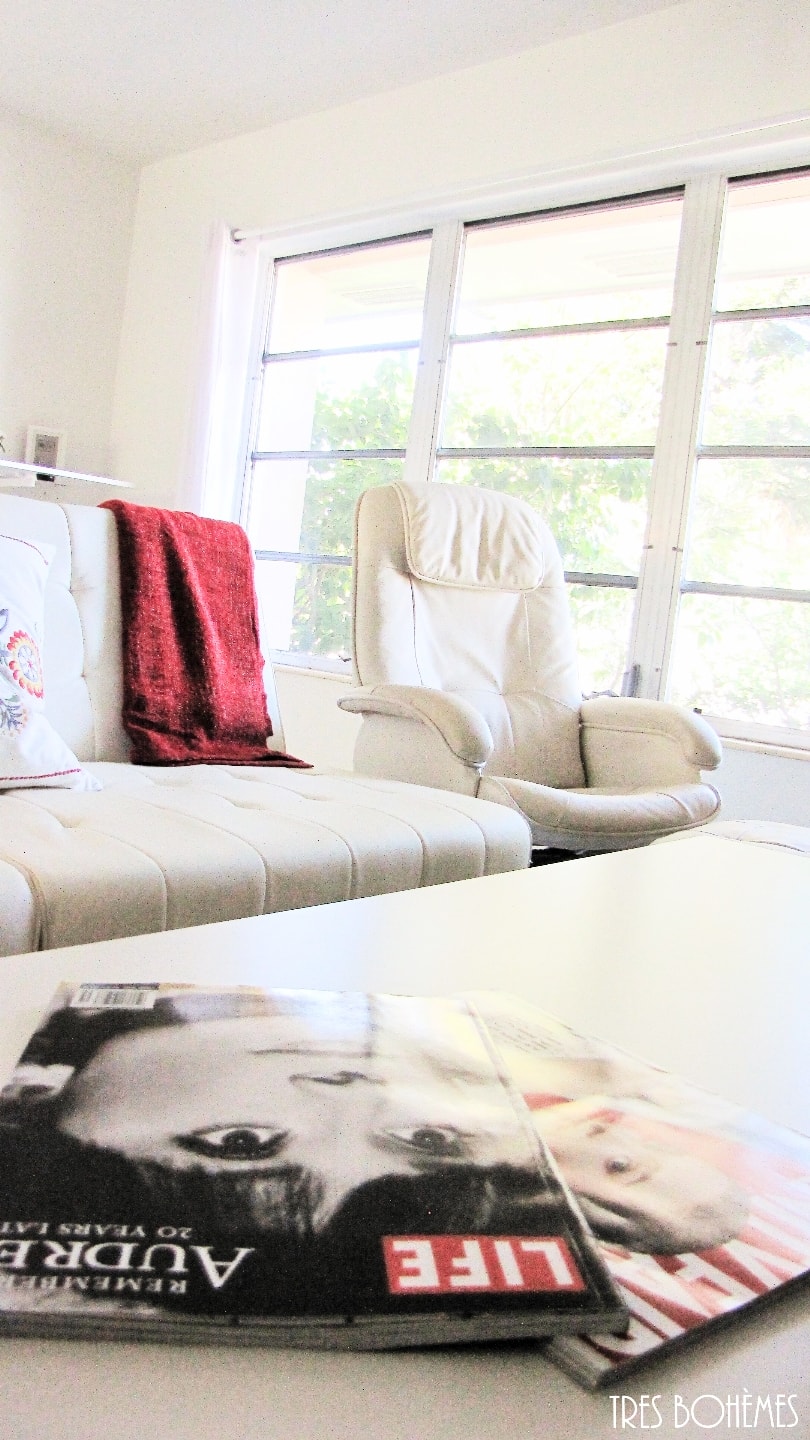 A place we could get some writing done.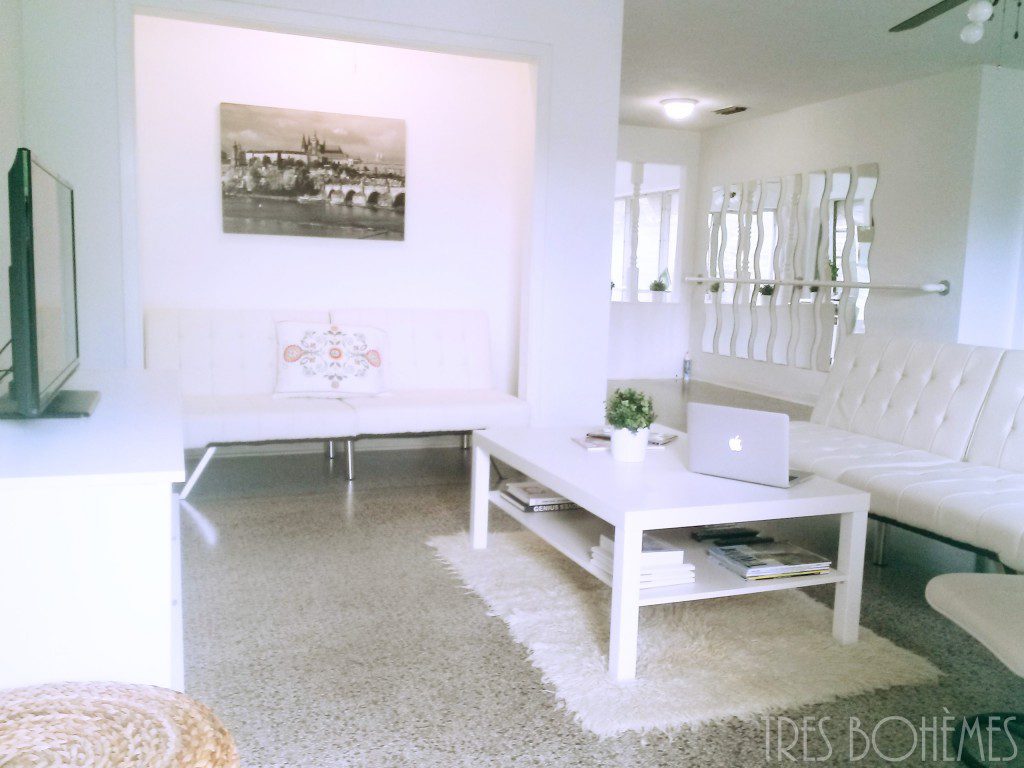 And yet we wanted people to like what they see…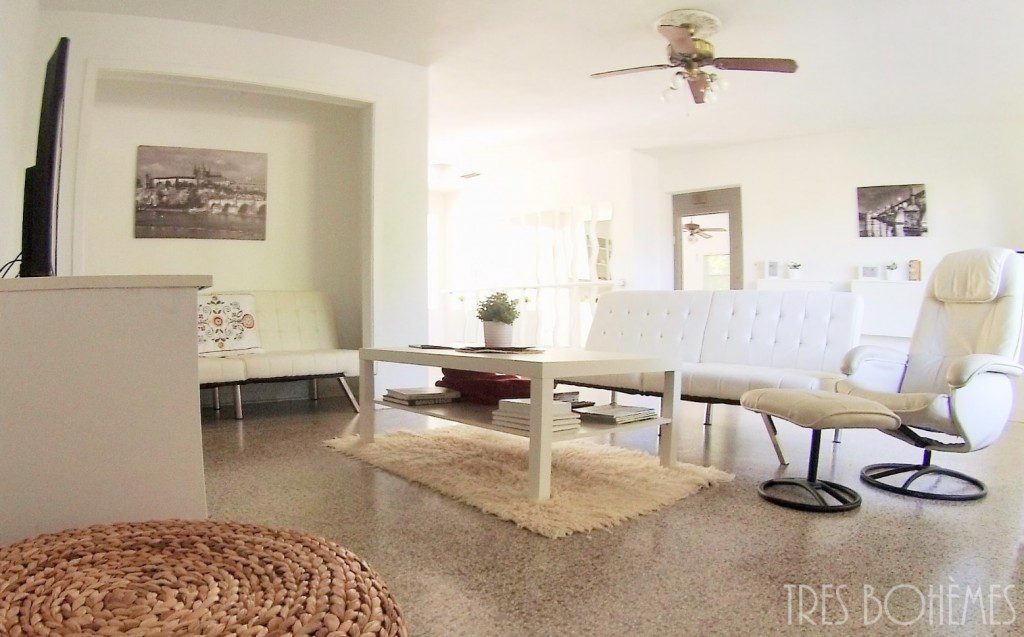 And we wanted to maintain the open-space feeling. This was really important to all of us.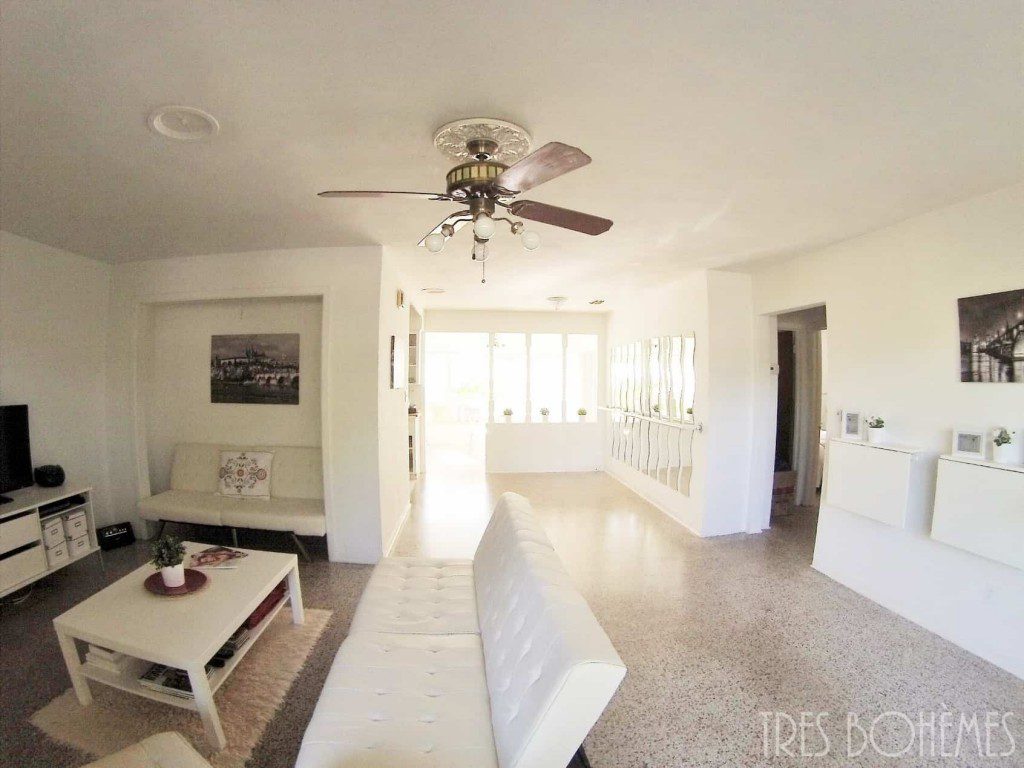 Of course, my closet cubby idea worked out just as I had imagined.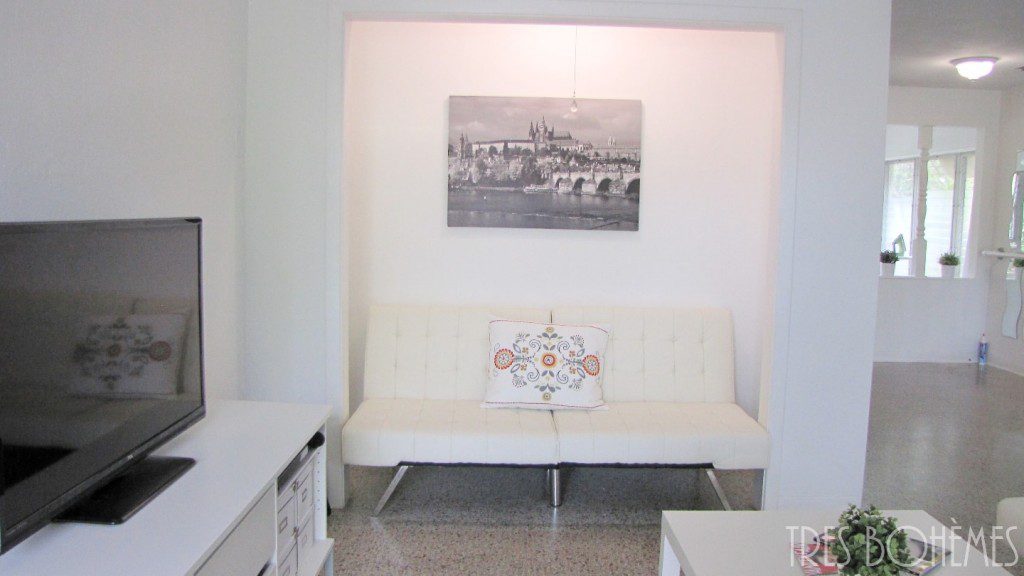 It works from all sides…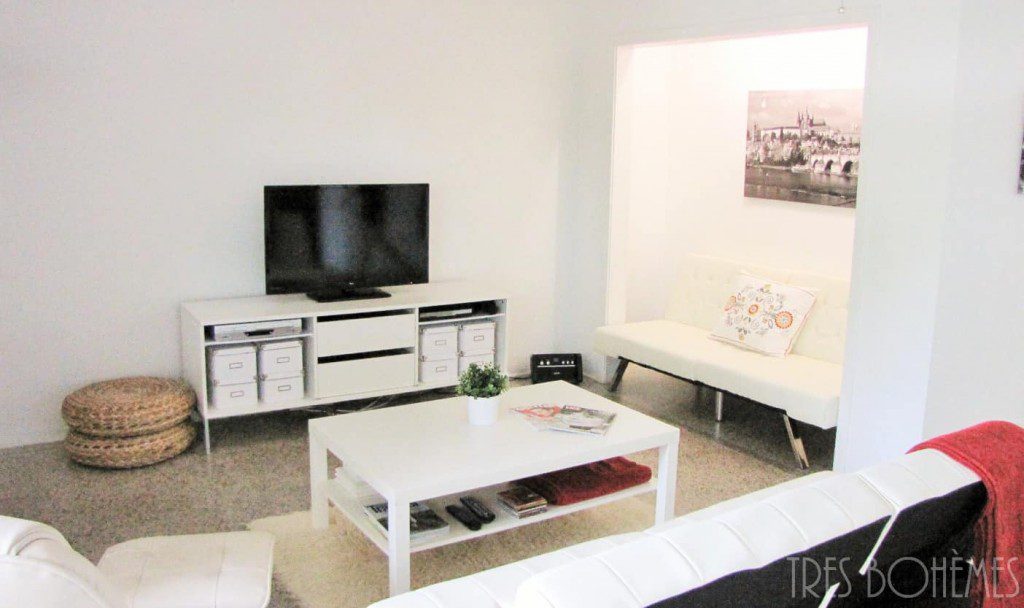 And it provides an awesome place to play music because of the acoustics.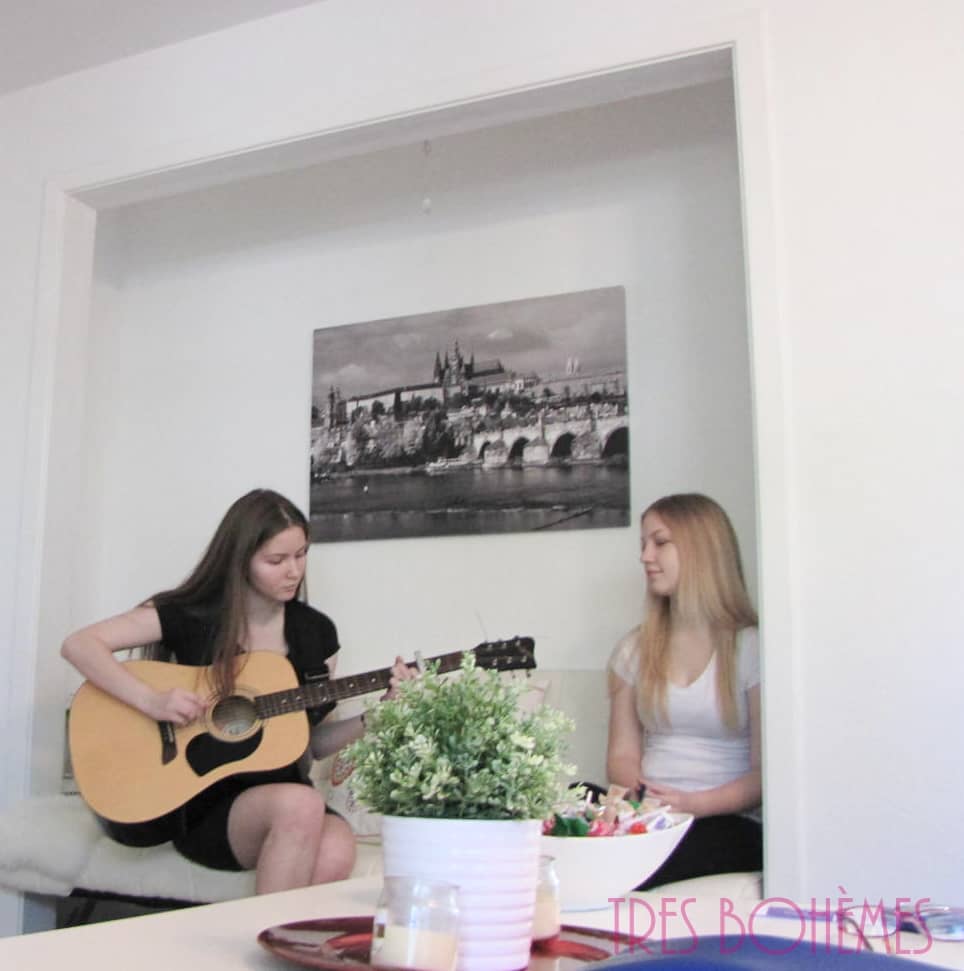 In fact, the cubby closet is one of the most seated in areas of the entire house and when guests come, they always comment on our creativity. Some even want to take pictures!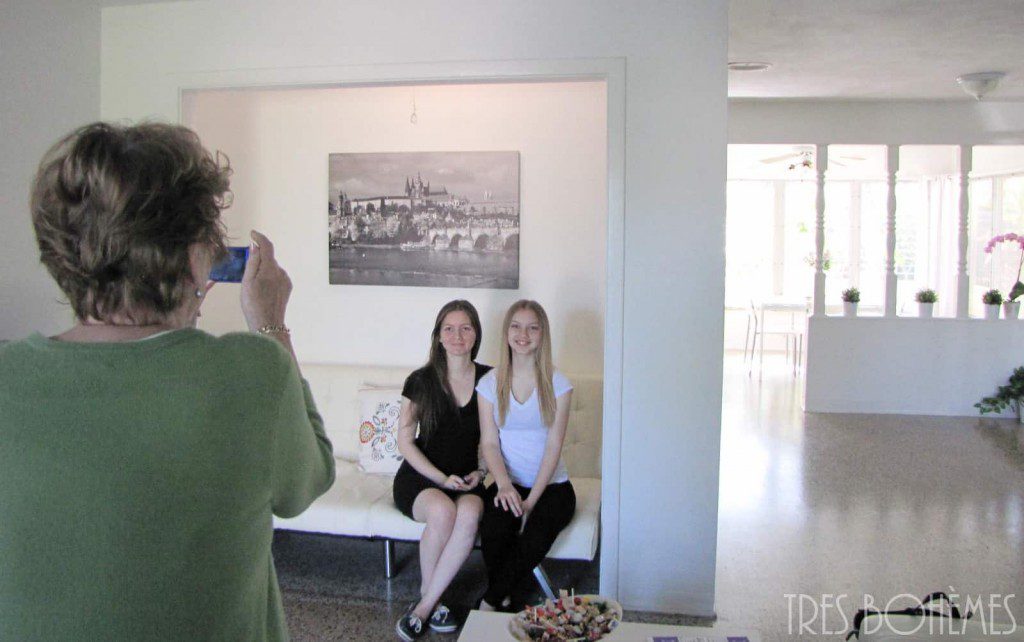 I love my own little area where I can work without any clutter. Just plug in my laptop and I am good to go.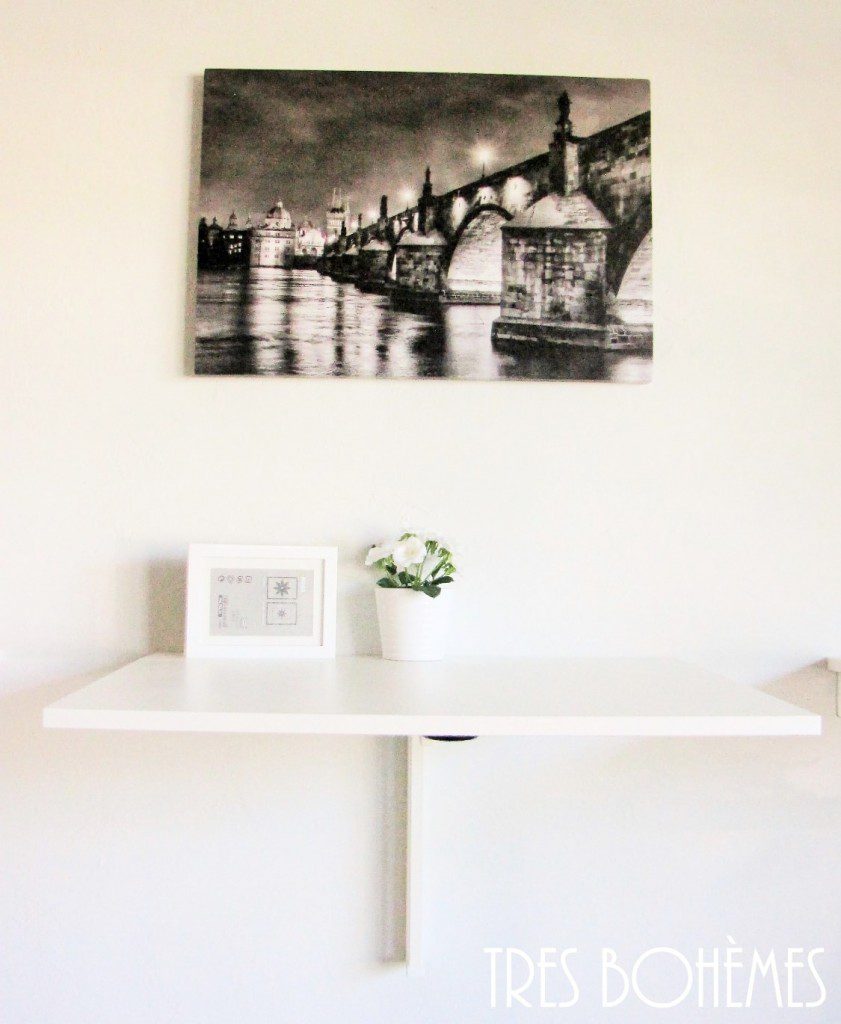 We're proud of our work, especially that we were able to pull this look off on such a shoestring budget.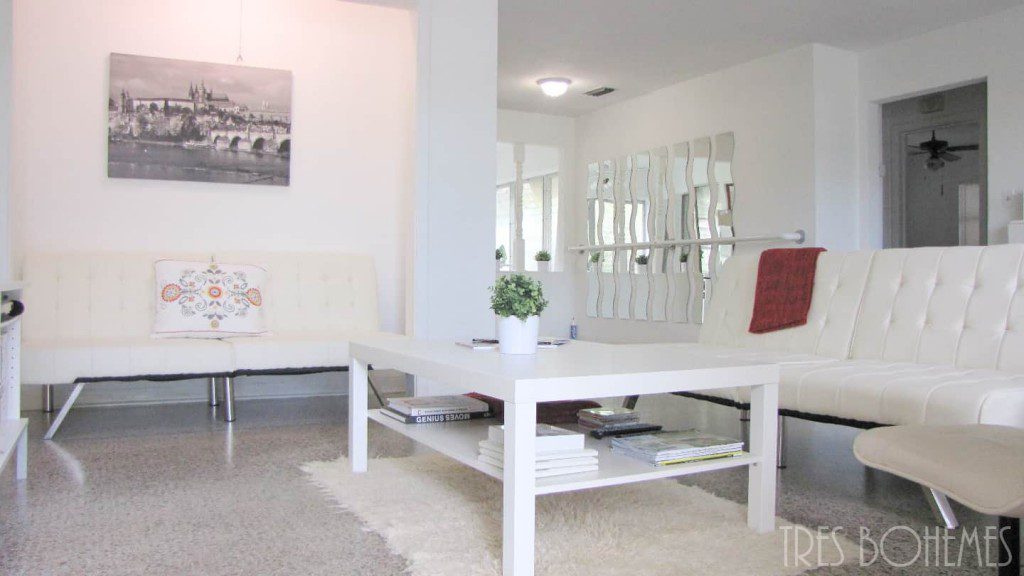 It's comfortable and the two seating areas fold out into beds, in case we have lots of guests (or the guests in the guest room want additional privacy.)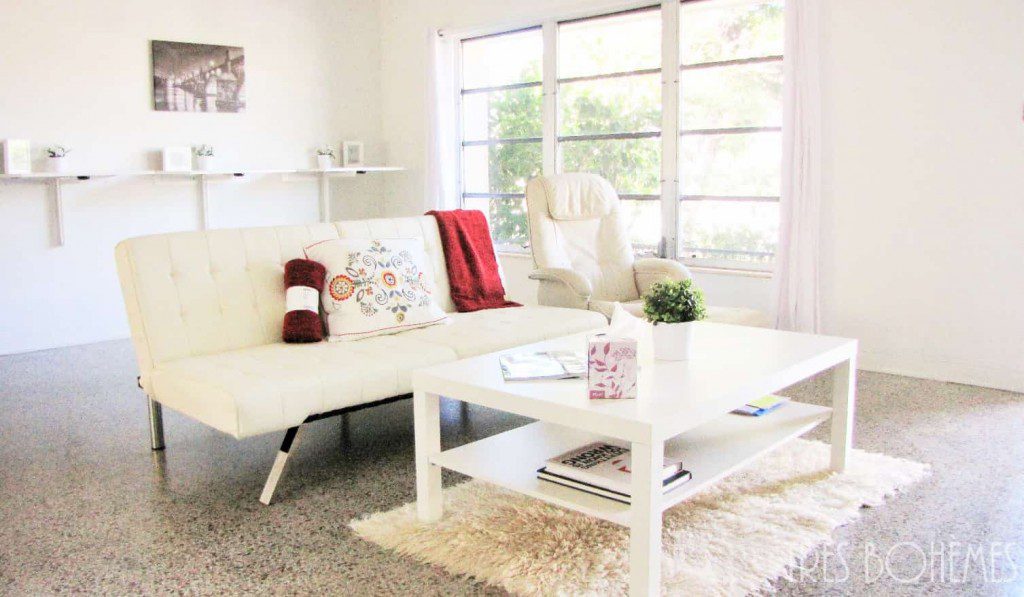 Zynnia is especially excited as you can see here…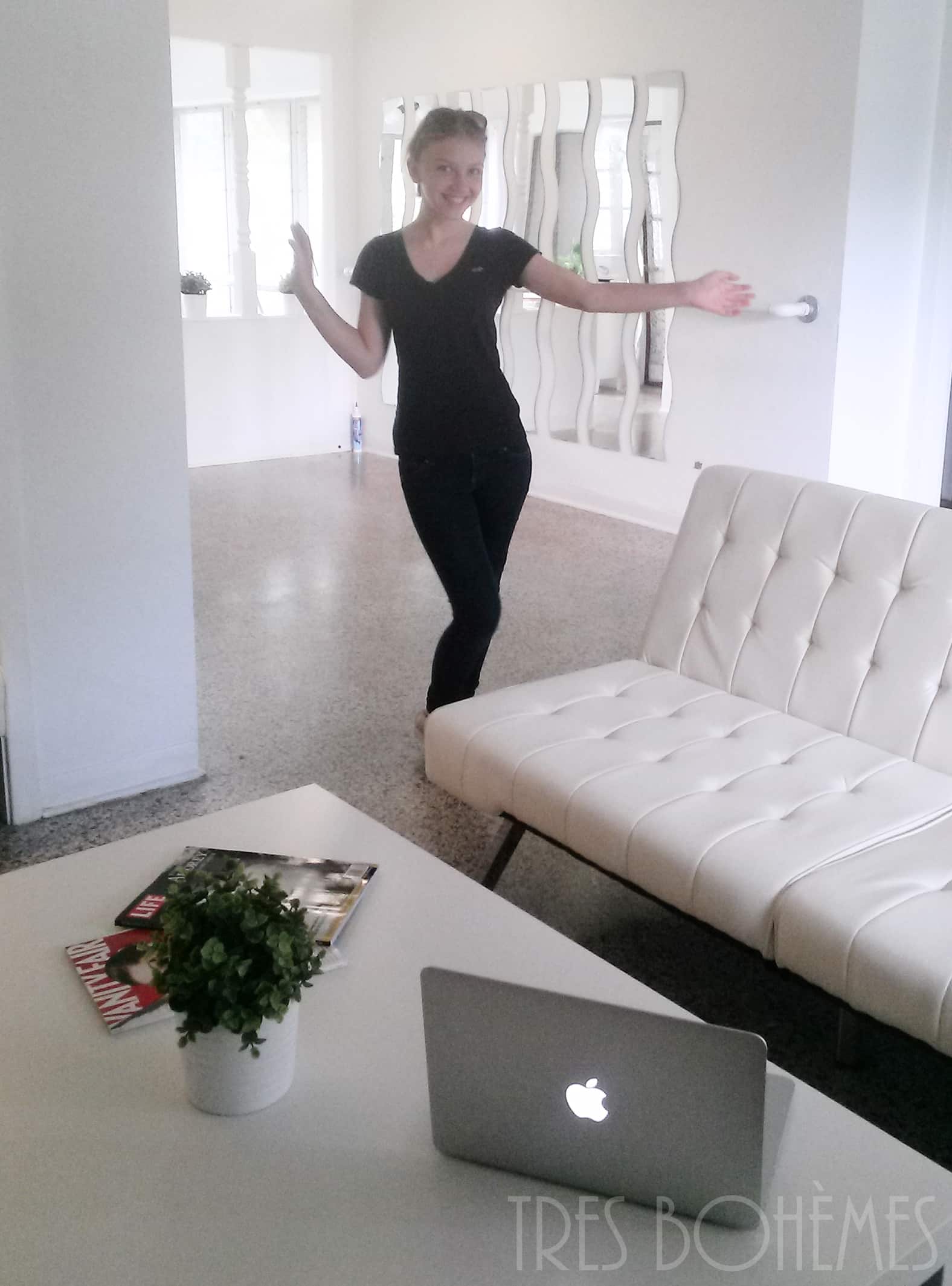 It's functional and a place to hang our hats (and place our shoes) for now and if later we leave for an extended period of travel again, it will make a great Airbnb rental or home exchange.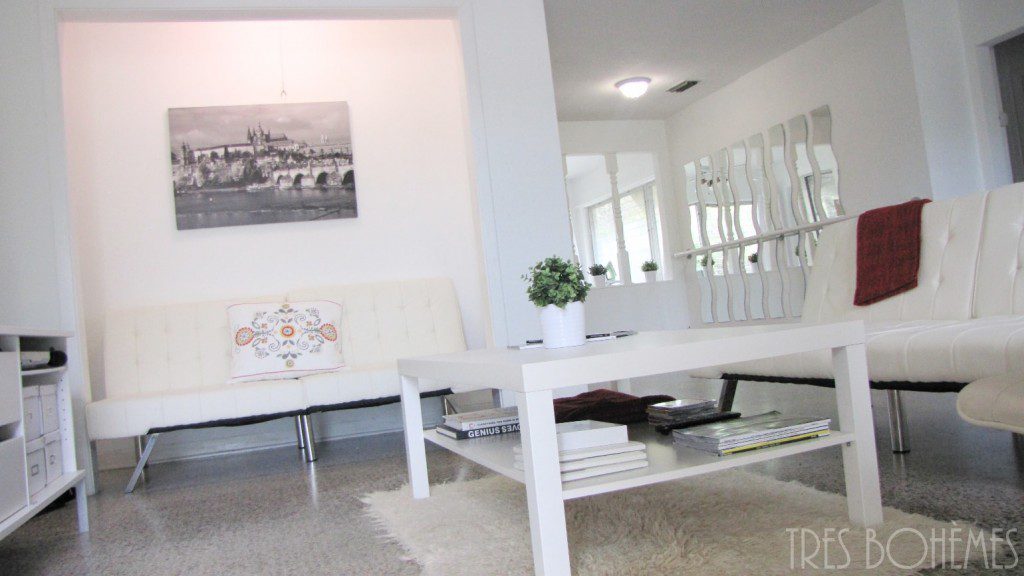 Finally we can take a breather and rest a while before we take on the guest room. But that'll be next month.
For now, we're going to settle in, make a nice dinner, pop in a movie and experience some rest and relaxation.
If you have not already subscribed to get TresBohemes.com delivered to your inbox, please use the form below now so you never miss another post.
---
Remember, we rely solely on your donations to keep the project going.
Become a friend and get our lovely Czech postcard pack.