While surely upper Hungarian (Slovak) in origin, classic Czech Lečo (lecsó, letscho; leczo) is a simple dish and a quick and tasty meal that Czechs eat for breakfast, lunch, dinner or even as a snack. It is a classic among traditional Hungarian cuisine which migrated to the Czech lands. Our Czech Lečo Recipe can be prepared as a main dish or served (without the kielbasa) under a steak. Oftentimes, it is prepared in the summer when peppers come to harvest and is preserved and canned for winter consumption. Roma gypsies, Hungarians, and Czech tramps will swear that the best lečo is prepared in a cauldron on an open fire. There are many variations on this recipe, but we're sharing the most basic.
Ingredients
1 onion (diced)
1/2 red pepper (diced)
1/2 orange pepper (diced)
1/2 green bell pepper (diced)
1/2 yellow pepper (diced)
1 cup tomatoes (diced, use large, plum or cherry tomatoes)
8 inch piece Polish sausage or kielbasa (diced)
3 – 6 eggs, mix in bowl before adding
1 Tbsp. lard, rendered duck fat or light oil
Hungarian Paprika, good quality
salt and pepper to taste
Note: You can use 2 peppers of any color, we like the blend of the different colors. You can also use the more Polish sausage if you like it a bit meatier.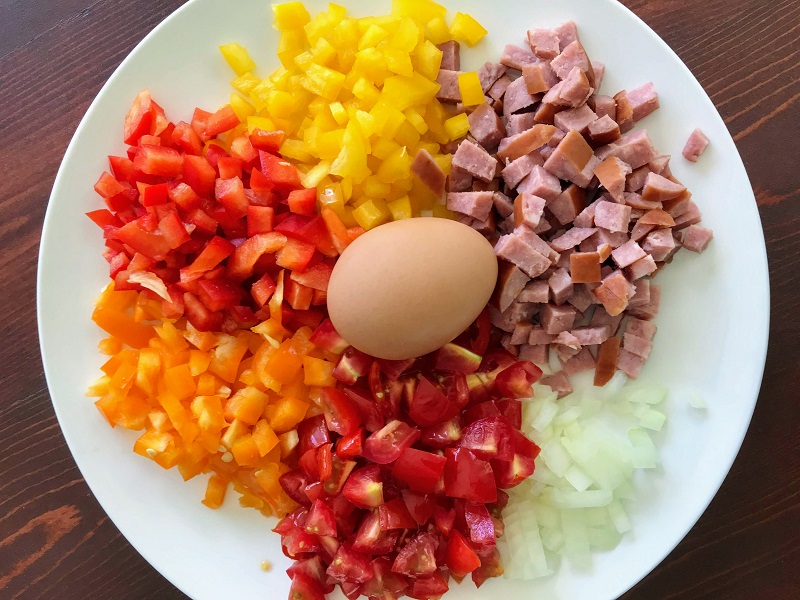 Directions
We begin with having all our ingredients ready (diced). Then we melt the lard and warm it, adding the onions, peppers and sausage first.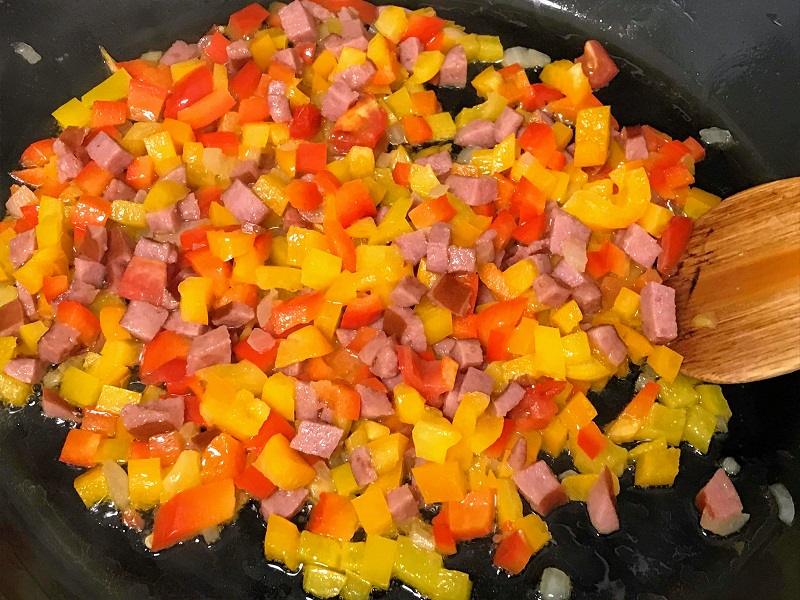 Stir and cook this mixture 6 minutes, until the onions begin to look translucent. Then add the tomatoes.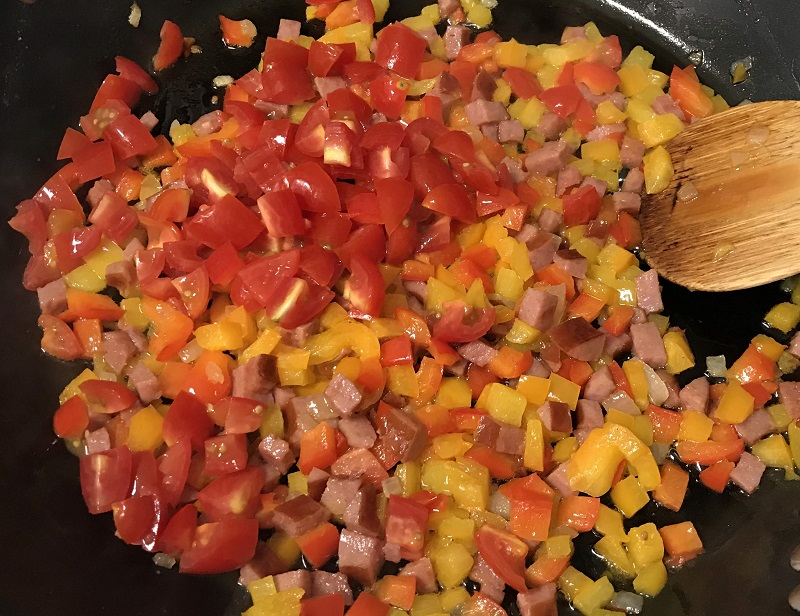 Cook for 3 minutes more and add your spices.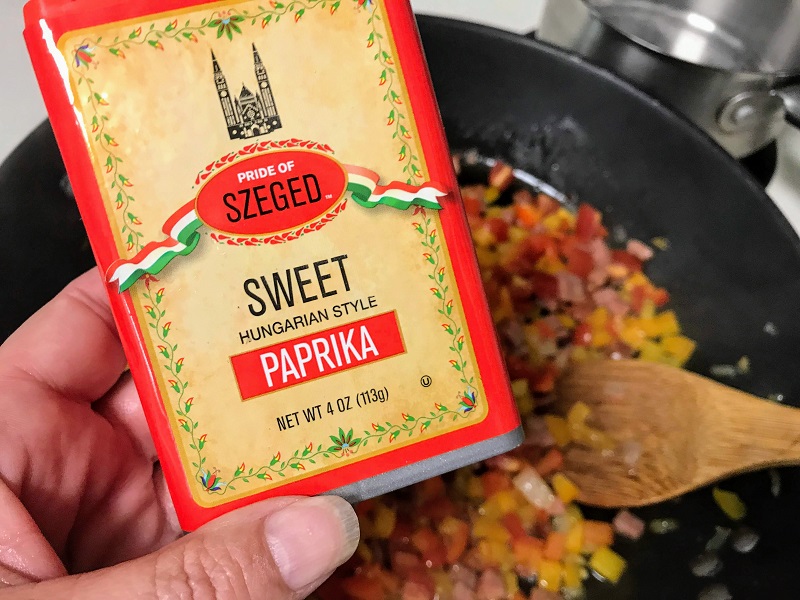 Some like it hot… Others, not so much.
We use lots of the Hungarian paprika because we purchase the 'sweet' brand. The 'hot' brand is much spicier.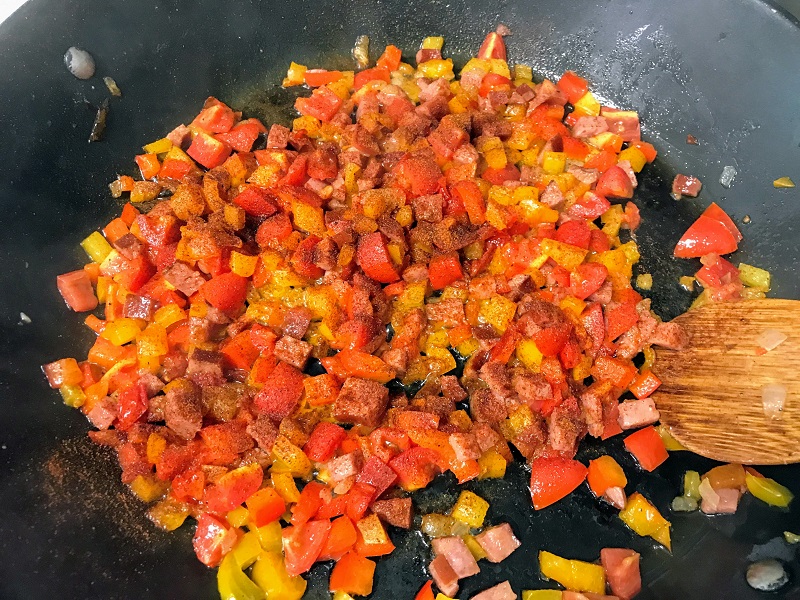 Depending on the freshness of the peppers and tomatoes, you may give it another minute or two before adding the egg. Now obviously, if you like it eggier, use more eggs. If you like to taste the vegetables more, use less.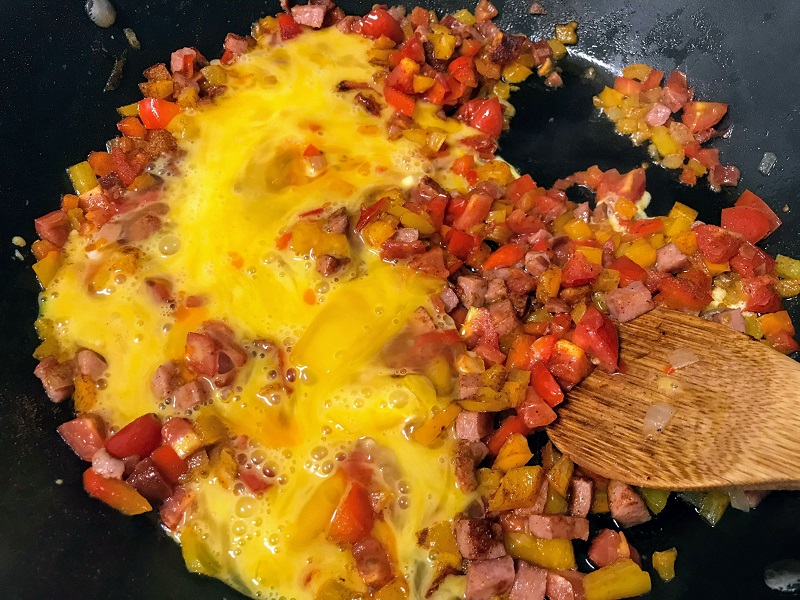 Begin to stir allowing the egg to cook.
How much you like the egg cooked also depends on you.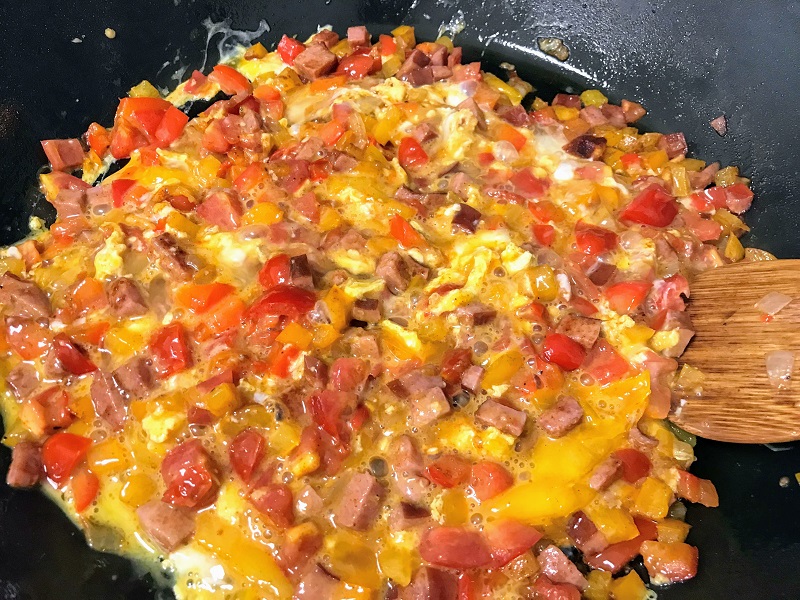 Some like their eggs runny, others like them cooked all the way through.
Now, I must admit it's not the prettiest dish to look at…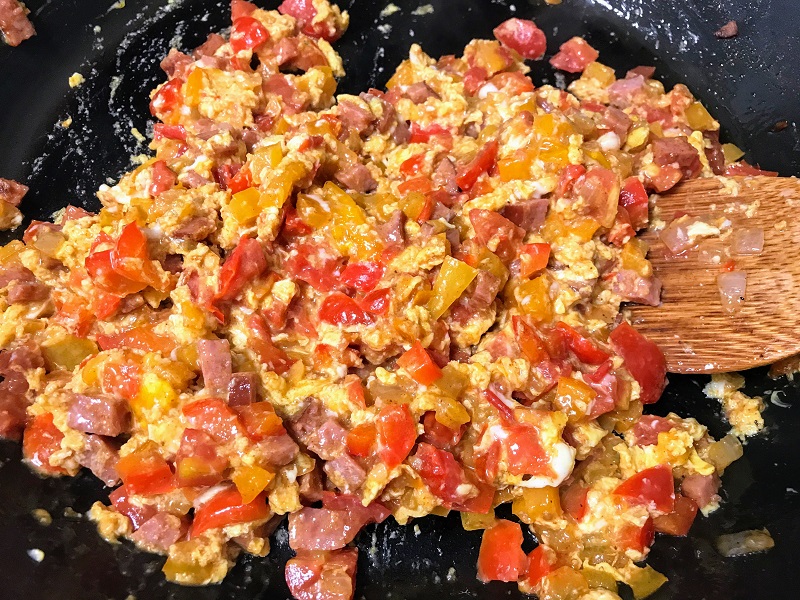 But at this point you should have people coming out of their rooms asking what smells so good!
Lečo, like its French semi-counterpart ratatouille, often stands alone as a lunch dish, in which case it is often consumed with bread. You may want to read about the differences between the regional versions on Wikipedia.
Plate it and serve with good rye bread or a crusty baguette.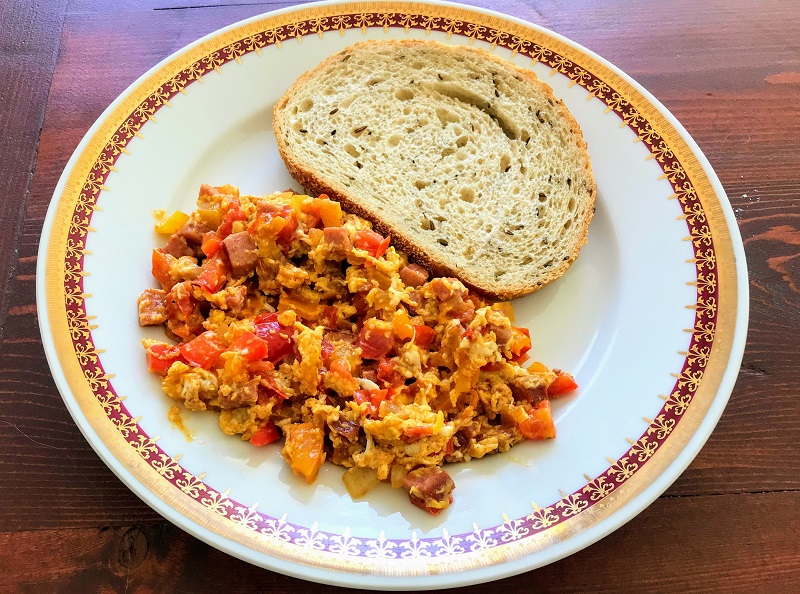 Dobrou Chut!
If you have not already subscribed to get TresBohemes.com delivered to your inbox, please use the form below now so you never miss another post.
We know that you could spend hours, days, weeks and months finding some of this information yourselves – but at this website, we curate the best of what we find for you and place it easily and conveniently into one place. Please take a moment today to recognize our efforts and make a donation towards the operational costs of this site – your support keeps the site alive and keeps us searching for the best of our heritage to bring to you.

Remember, we rely solely on your donations to keep the project going.
Thank you in advance!