The House at the Golden Well (Czech: Dům U Zlaté Studně) is a baroque building situated on the corner of Karlova and Seminářská street in Prague. It was built during the 14th century and, since then, it has undergone multiple reconstructions.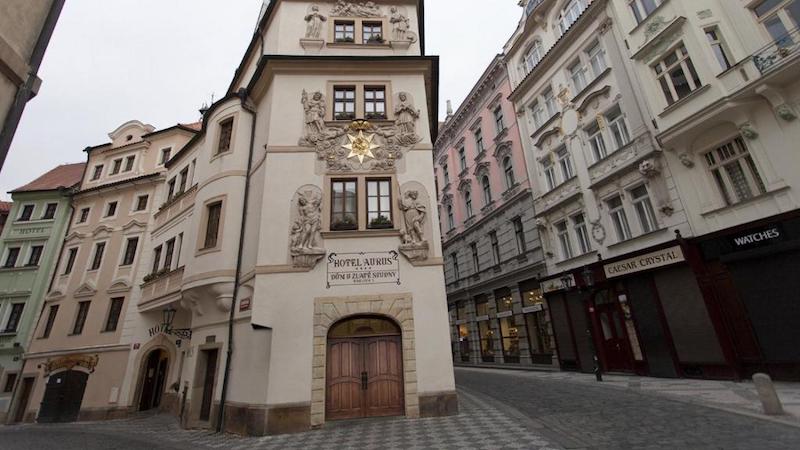 The last reconstruction of the exterior took place in 1769 and resulted in a beautiful, richly decorated baroque style facade. The appearance of the building has not changed since this reconstruction.
The name of the House at the Golden Well is derived from an old legend about the building. According to the legend, the well located beneath the building held hidden gold. The water in the well, which was located in the cellar, was rumored to have a strange golden glow and people believed that gold was hidden there.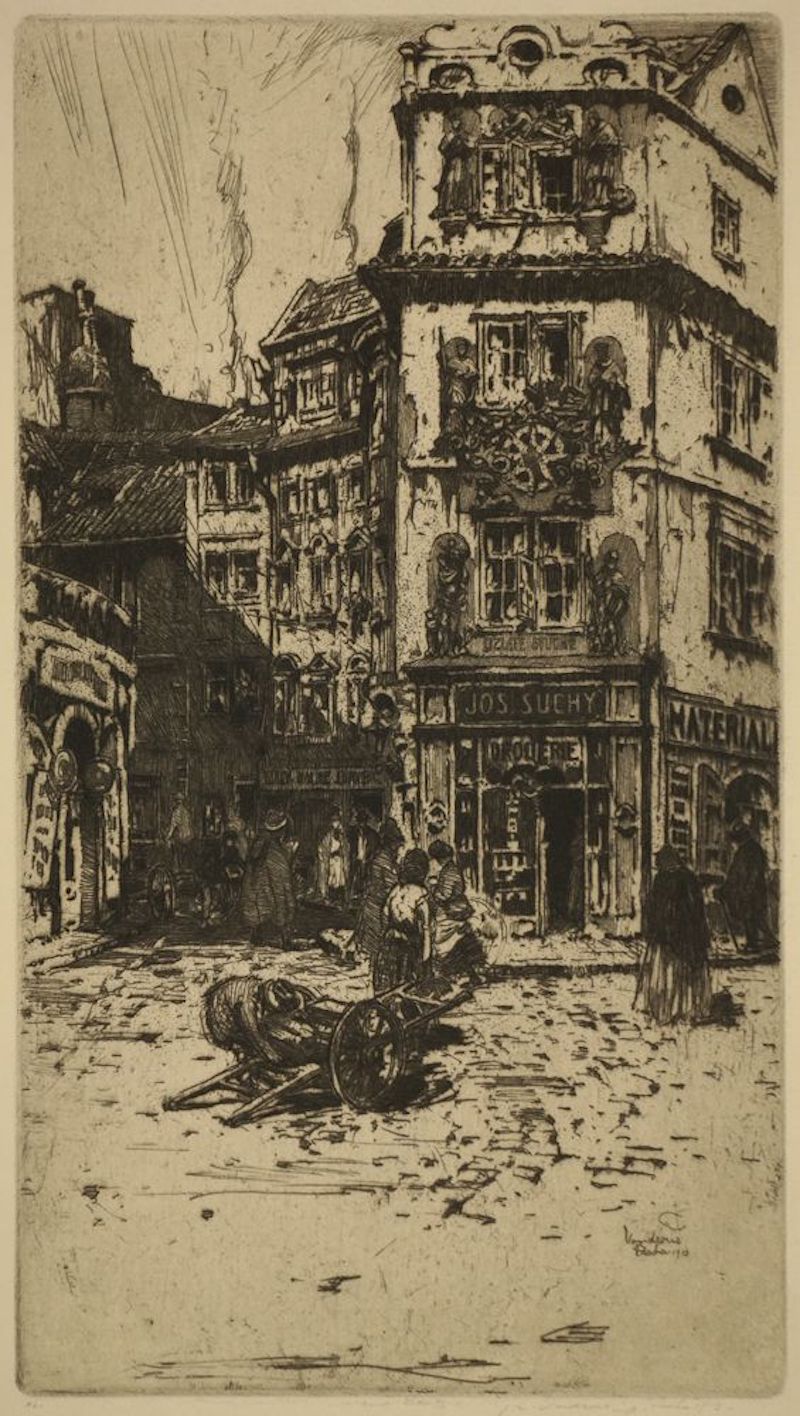 As the legend goes, Ľubomíra, one of the housemaids, fell into the well one evening. It is unclear whether the fall itself was fatal or if she drowned, but the next morning her corpse was found at the bottom of the well. According to the legend, she slipped and fell into the well as she was leaning over and trying to find the gold.
After she was found, the law required that the well be cleaned. Cholera and plagues were common during this time and, therefore, the well had to be emptied and thoroughly cleaned to prevent disease.
It is believed that the master of the house cleaned the well himself and that, while scrubbing the walls of the well, he found the rumored gold coins behind some stones which become dislodged and fell loose as he was cleaning.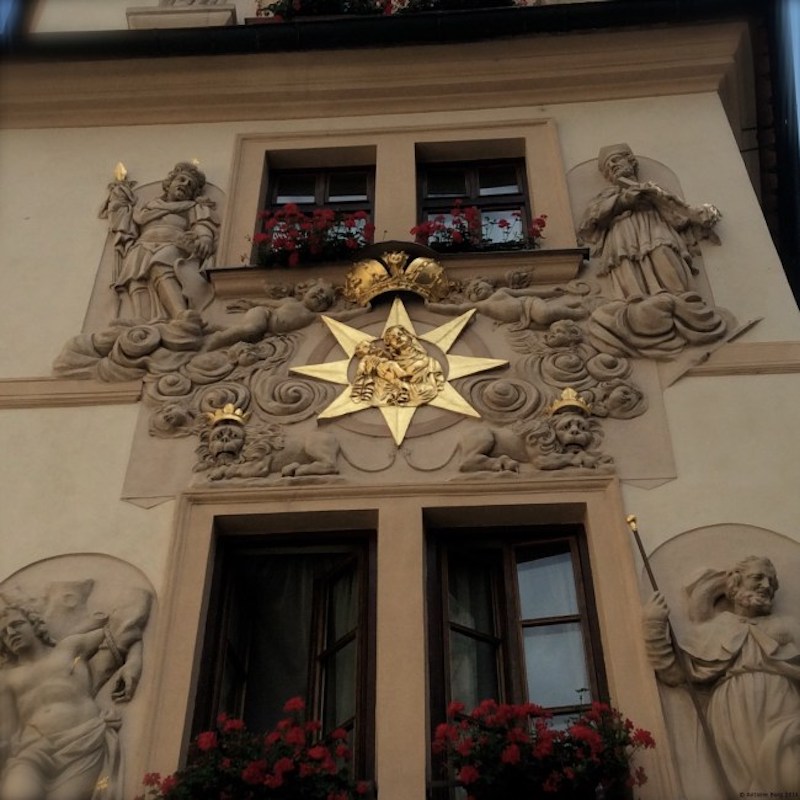 In her book 77 Prague Legends, Alena Ježkova writes:
"The corpse was fished out of the well and the water pumped out so that the well could be cleaned, and the tale turned out to be true: a stone came loose from the side and fell away, and behind it came a shower of gold ducats. The owner of the house was overjoyed, but his happiness was spoiled by the ghost of the drowned maid, which walked the house every night, dripping wet and wailing."
However, Ľubomíra was not the only ghost who haunted The House at the Golden Well. Next Friday we will explore another legend about this building.