Miloš Forman, the most successful Czech-American filmmaker and scriptwriter, who lived in the US since 1968, a holder of two Oscars for the best directions, three Golden Globe awards and BAFTA prizes in the same category, died on Friday, April 13, 2018, in a hospital in Danbury, Conn. He was 86. He has been SVU member since his arrival in the US. In 1985, he was honored by election to the SVU Honorary membership.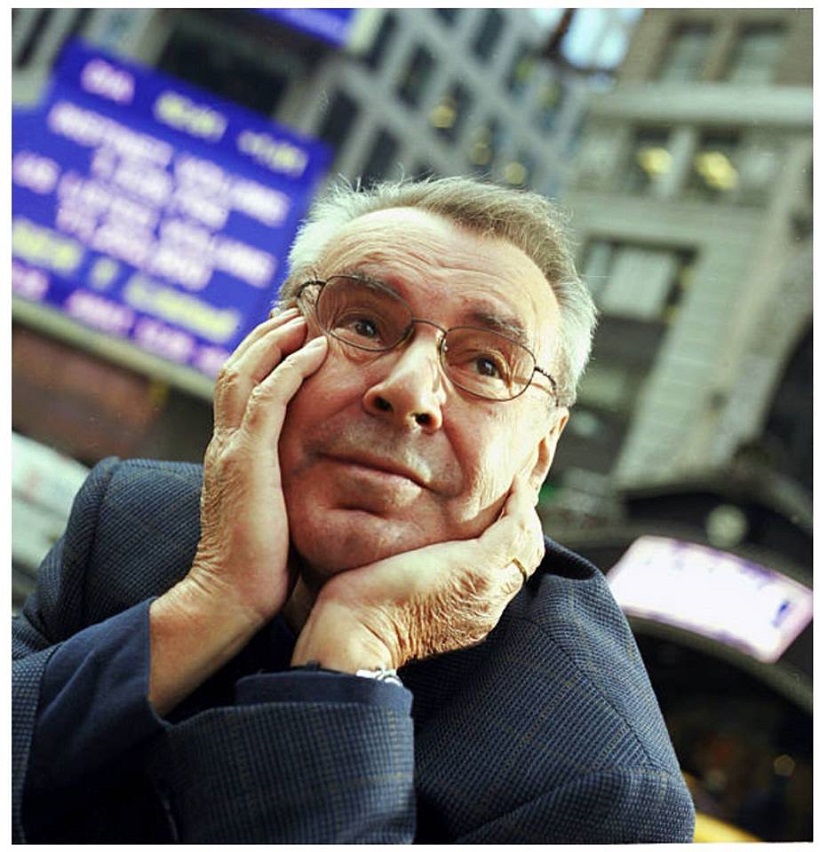 Miloš Forman was born on February 18, 1932 in Čáslav, Bohemia. After his parents, Jewish professor Rudolf Forman and a Protestant housewife, died in Nazi concentration camps, he was reared by two uncles and family friends. It was not until 1960s that he learned that his biological father was not Rudolf Forman but a Jewish architect Otto Kohn, a survivor of the Holocaust.
After the war, Forman attended the elite King George boarding school in the spa town Poděbrady, where his fellow students included Václav Havel, the Mašín brothers and future film-makers Ivan Passer and Jerzy Skolimowski. He later studied screenwriting at the Academy of Performing Arts in Prague. He was assistant to Alfred Radok, creator of 'Laterna Magika.' During the Warsaw Pact invasion of Czechoslovakia in summer 1968, he left Europe for the United States.
Because if you lived, as I did, several years under Nazi totalitarianism, and then 20 years in communist totalitarianism, you would certainly realize how precious freedom is, and how easy it is to lose your freedom. – Miloš Forman
He played in a minor role of a soldier in the film 'Stříbrný vítr' (1955) and prior to ending his studies, he collaborated with Martin Frič, on a comedy 'Nechte to na mně' (1955). After graduation, he collaborated briefly on the script for the film 'Štěňata' (1957).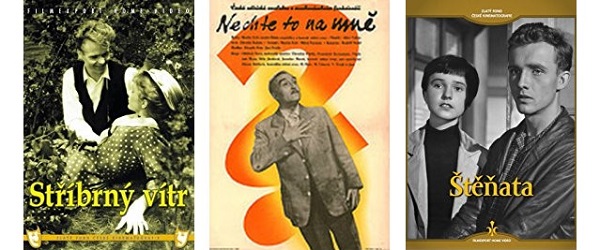 Independently he directed in 1963 his debut, in 'Konkurs.' His all-evening film was 'Černý Petr' (Black Peter) (1963) which received, to the surprise of its creator, the first prize at the International Film Festival in Locarno, beating Michelangelo Antonioni and Jean-Luc Goddard. Then followed the film, 'Lásky jedné plavovlásky' (The Loves of a Blonde) (1965) about unanswered promises of reckless youth and the first life failures. In1967, he directed, perhaps, his best known Czech film, 'Hoří má panenko' (Firemen's Ball), picturing maladies of Czech society during a fireman's ball, which was nominated for Oscar.

During normalization, when he left for the US, he continued in the film work.
He was then still able to collaborate with Czech filmmakers, including the cameraman Miroslav Ondříček and was able to shoot his film 'Amadeus' in Prague and the environs.
In the US, he brought, for the first time, the attention to himself with his comedy, 'Taking off', with Tina Turner and Kathy Bates in main roles. This strongly Forman-like American film, typically applicable to Czech audience, but oriented on American environment in the reverberating era of hippies, was rewarded with the British Academy BAFTA for the best direction and the first prize by the jury at the festival in Cannes.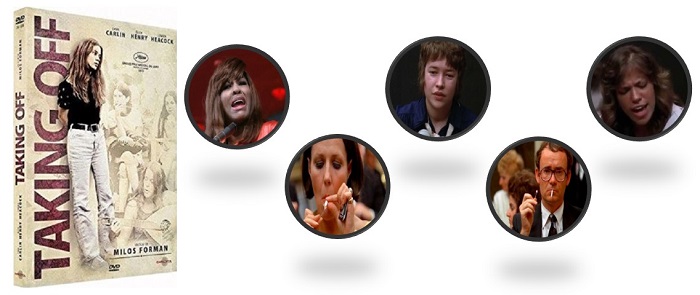 Then followed a documentary, 'Visions of Eight' in 1973, relating to Olympic Games in Munich.

In 1974 came Forman's probably the best motion picture 'One Flew over the Cuckoo's Nest.' The film about American prisoner (Jack Nicholson), who wanted to evade the jail and therefore makes pretense of a lunatic, brought him the Oscar for the best direction. The film also received Oscar as the best film, the best actor, the best actress and the screenplay and other 5 nominations. The film 'One Flew over the Cuckoo's Nest' received four Globe awards and Forman was given the prize of American Critics for the best direction.
In 1979 he shot the musical 'Hair,' musical war comedy-drama film adaptation of the 1968 Broadway musical 'Hair: An American Tribal Love-Rock Musical' about a Vietnam War draftee who meets and befriends a tribe of long-haired hippies on his way to the army induction center. The film was directed by Miloš Forman, who was nominated for a César Award for his work on the film. The film was also nominated for Golden Globe Awards for Best Motion Picture – Musical or Comedy and New Star of the Year in a Motion Picture.
Here Miloš speaks about the film in French. (Most naturally, as though he is French!)
In 1985 Forman came with film 'Amadeus,' a fictionalized biography of Wolfgang Amadeus Mozart. Its central thesis is that Antonio Salieri, an Italian contemporary of Mozart is so driven by jealousy of the latter and his success as a composer that he plans to kill him and to pass off a Requiem, which he secretly commissioned from Mozart as his own, to be premiered at Mozart's funeral. The internationally acclaimed film starred Tom Hulce, Elizabeth Berridge and F. Murray Abraham.
The movie won eight Oscars, including Best Picture, Best Director and Best Actor.
Forman also carried for direction Golden Globe award, the prize of British and French Film Academy and L.A. Director Guild Award.
A year later he shot 'Valmont,' which, according to the critics, was Forman's bad film.
In 1996, Forman came with a new film, 'People vs. Larry Flynt,' about the endless legal battles of porno magnate Larry Flint legal battles which provoked debates about freedom of speech. The film which starred Woody Harrelson, Courtney Love and Edward Norton brought him another Golden Globe Award and the Oscar nomination. The film also won the main prize at MFF in Berlin.
In 1999 he shot the drama 'Man on the Moon' with Jim Carrey and Danny de Vito in main roles, which was really a biography of unsuccessful American comedian Andy Kaufman. He was given for it his second prize by MFF in Berlin.
In 20011, after a long time, he appeared in the role of an actor. He created a role G Father Havel in the romantic comedy 'Keeping the Faith.'
In October 2003 he wanted to shoot a historical drama 'Embers' with Klaus Marie Brandeur and Winona Ryder in main roles, but, at end, had to cancel it because of disagreement of Sean Connery and the Italian producer.
On January 31, 2007, Forman's newest film 'Goya's Ghosts' was ceremoniously introduced in Czech premiere, in the presence of Natalie Portman and Javier Bardem, who played the main roles in the film. Listen to interview here.
Miloš Forman has been married for the third time. He has four sons, two with the singer Věra Křesadlová and two with Martina Zbořilová.
Miloš Forman is considered as one of the most important Czech and American film directors, successful among the audience, as well as film critics around the world.
Literature: Based on the author's essay, "Film Director of World Class," in: Czechs Won't Get Lost in the World, Let Alone in America. Portraits and Vignettes from the Life of Czech Immigrants in America. By Miloslav Rechcigl, Jr.  Bloomington, IN: AuthorHouse, 2018, pp. 517-519.
Visit the official Miloš Forman website and Facebook page.
Rest in Peace, Miloš.
You are already missed.
---
Guest Post Author
Miloslav Rechcígl, Jr. is one of the founders and past Presidents of many years of the Czechoslovak Society of Arts and Sciences (SVU), an international professional organization based in Washington, DC. He is a native of Mladá Boleslav, Czechoslovakia, who has lived in the US since 1950.
Read his entire profile here.  
Discover Mila's many books on Amazon.
Thank you in advance for your support…
We know that you could spend hours, days, weeks and months finding some of this information yourselves – but at this website, we curate the best of what we find for you and place it easily and conveniently into one place. Please take a moment today to recognize our efforts and make a donation towards the operational costs of this site – your support keeps the site alive and keeps us searching for the best of our heritage to bring to you.


Remember, we rely solely on your donations to keep the project going.
We appreciate you more than you know!
If you have not already subscribed to get TresBohemes.com delivered to your inbox, please use the form below now so you never miss another post.