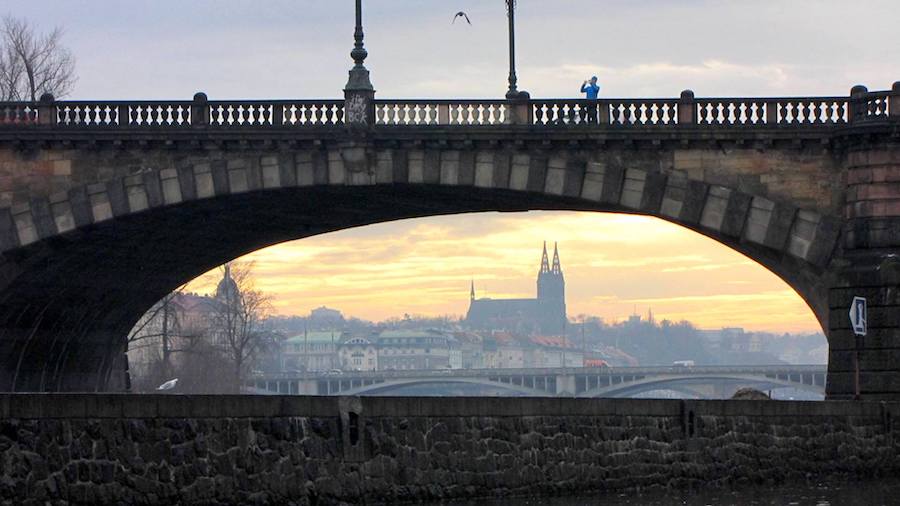 Because our schedule has been packed with visitors and work, we have not been posting here as we usually do, but recently as I was cleaning out my old files I found a short poem I wrote when we arrived home from Prague the first time we went.
The poem is simply a collection of things I observed and felt when in Prague, and looking back on it now brings me right back into those moments… Thats why I decided to share it and just pop in to apologize for not being so active. Hopefully reading this poem, you can relate it to some of your own memories made in Prague!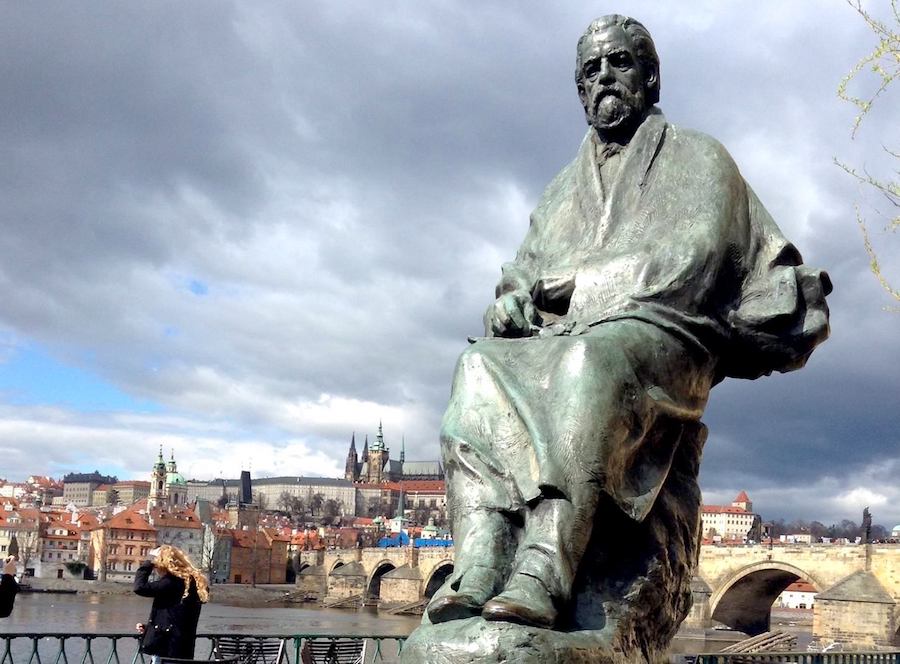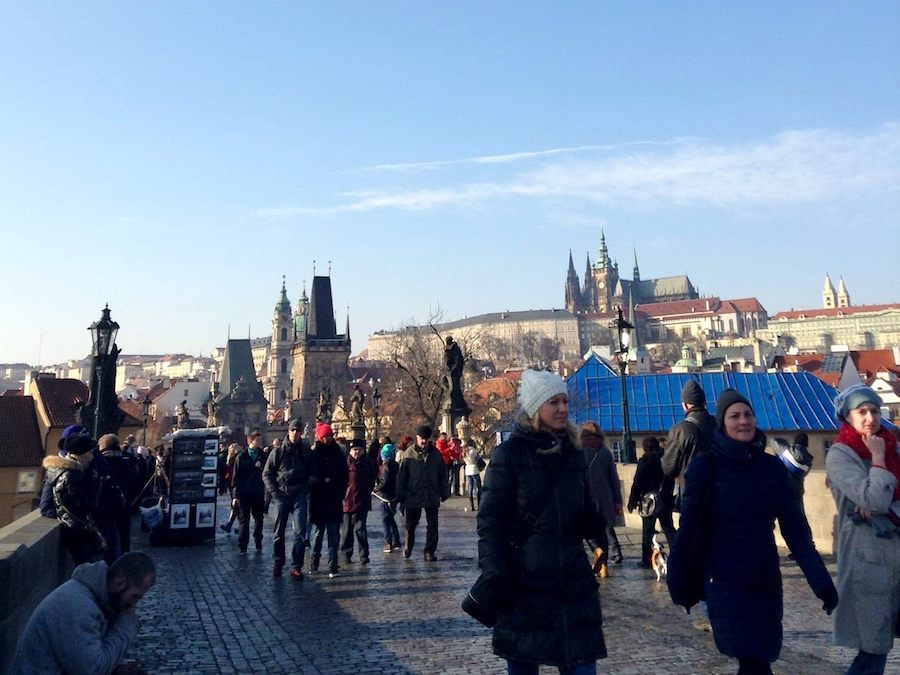 Memories of Prague
I remember
Streets coated with the footsteps of millions of people…
Flowers, shaded by a blue stripped awning.
There was a cafe next to a fountain,
Where smoke from a long white cigarette
Filled the avenue and clung to strangers.
Our coats blocked the wind from pressing at us
And chilling our already cold hearts…
Wandering aimlessly in the shadows of the tall
Stone buildings surrounding us.
Chocolate in the windows…
Tourists in the streets.
It was cold but I wondered if the sun burnt their
Faces as it did mine.
Live music…
Men covered in gold paint,
Their hats filled with coins in front of them.
Children grabbing the attention of their mothers.
Stairs…
A violin…
Steaming tea.
Red and white speeded by on a metal track.
Boat motors hummed
And seagulls dove to steal the crumbs of bread thrown to swans.
A statue, a man, a joyous memory.
If you have not already subscribed to get TresBohemes.com delivered to your inbox, please use the form below now so you never miss another post.
---
Remember, we rely solely on your donations to keep the project going.
Become a friend and get our lovely Czech postcard pack.