We've already posted about Masaryktown and it's dying history. The last time we were there, the Czech restaurant had become a place to get a Cuban sandwich. Except for the street names, no Czechs were anywhere to be found. Yet a few decades ago, this community was alive and well. That is why today we're remembering the Czechs of Masaryktown, Florida.
All the photographs below are from Florida Memory. Fortunately, at least a historical record exists of the Czechs from Masaryktown. The images are from many years of the Florida Folk Festival, where the Czechs always made quite an appearance with their dancing and colorful kroje.
Looking at these, I wish more of the younger generation would have held onto these beautiful traditions. What's become of these people, and all of their lovely traditions (and those kroje!).
Florida Folk Festival 1956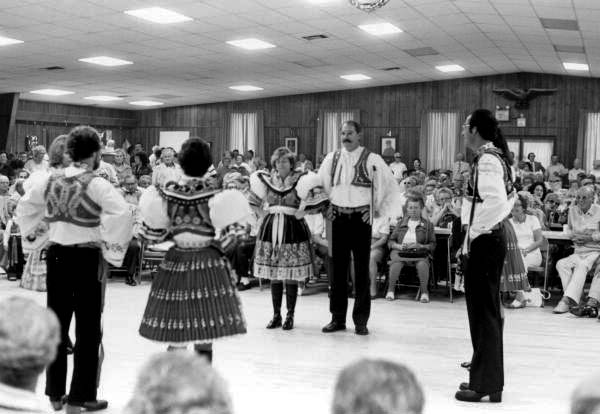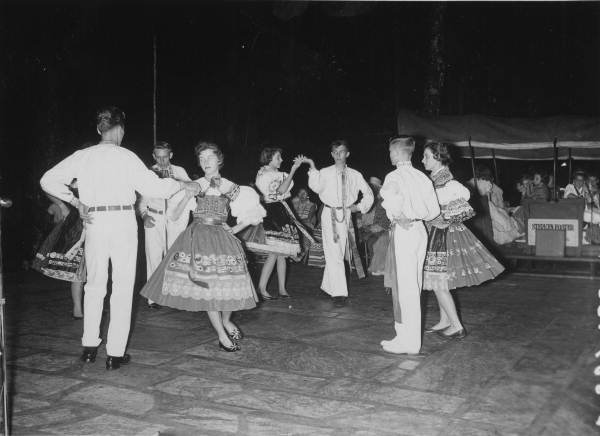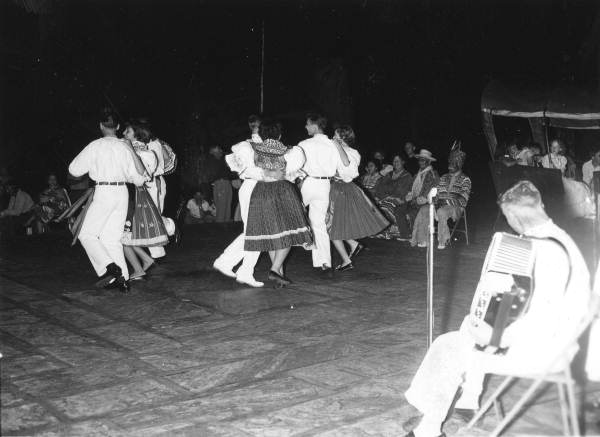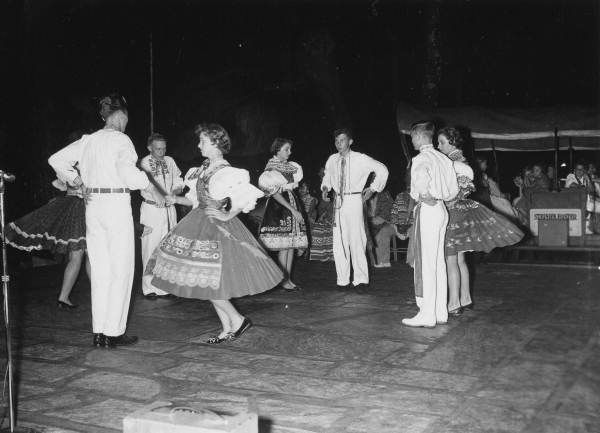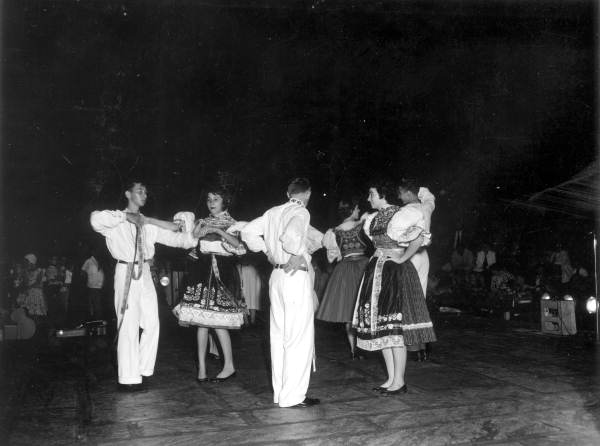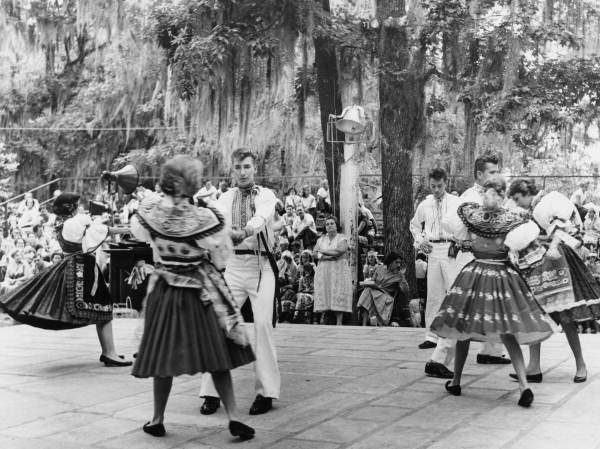 Florida Folk Festival 1959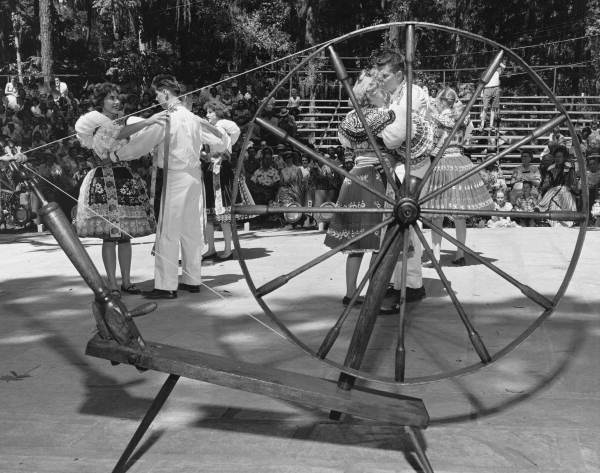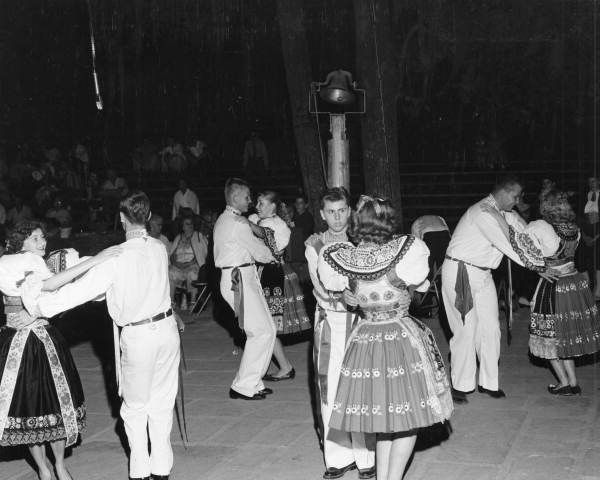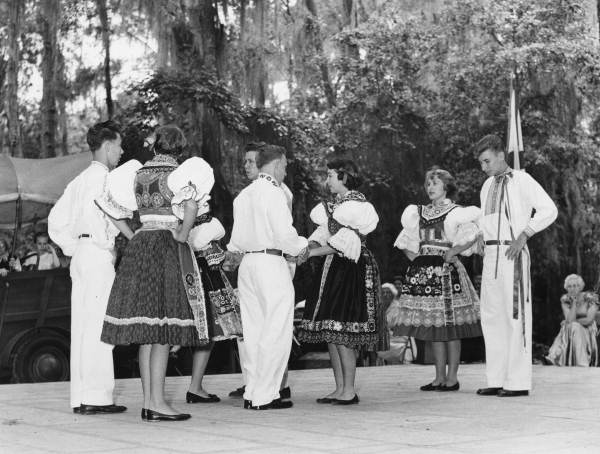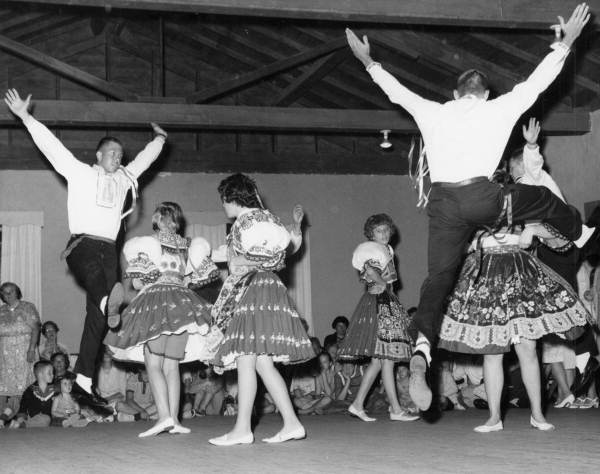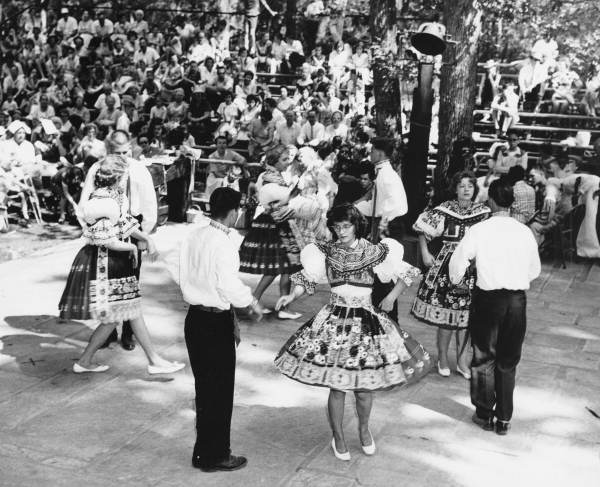 Florida Folk Festival 1960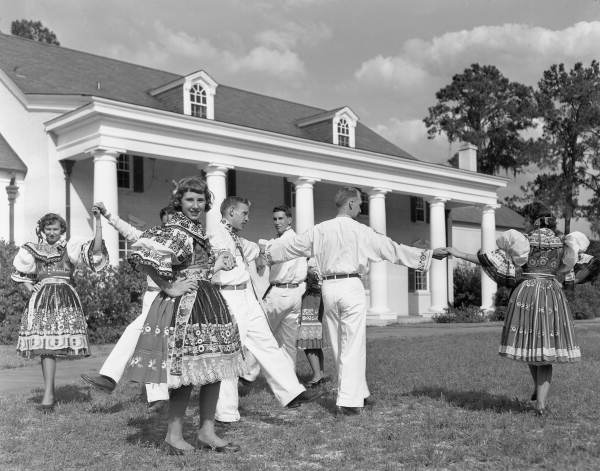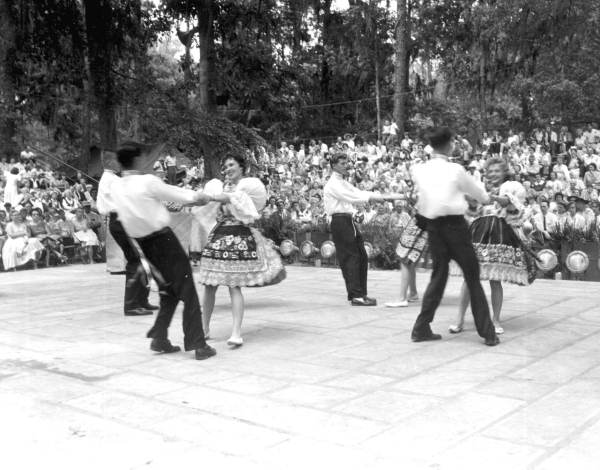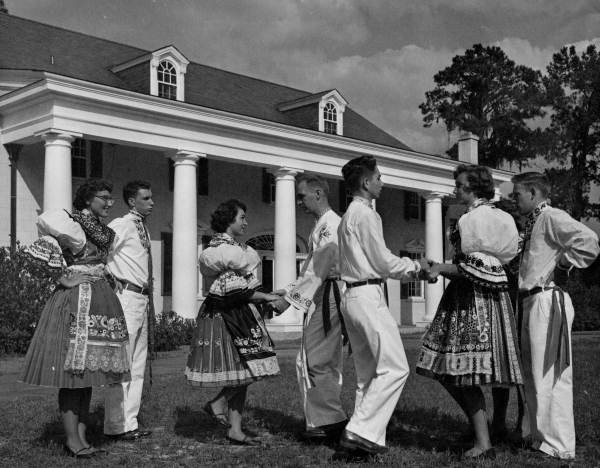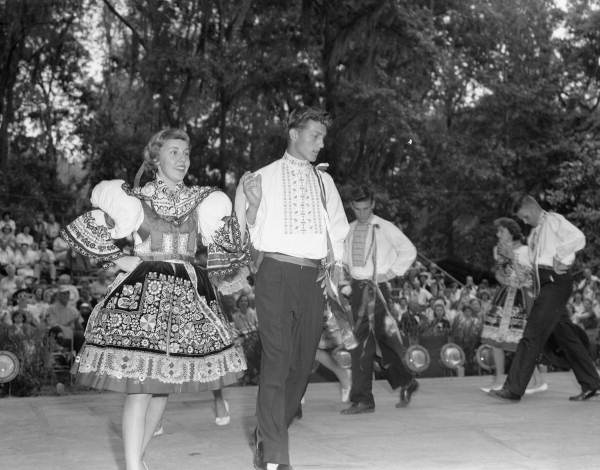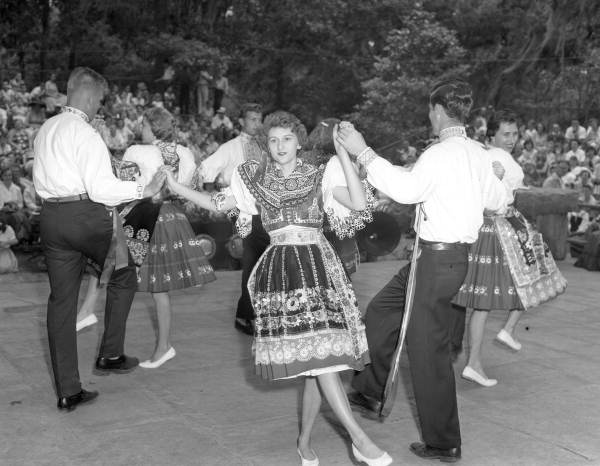 Florida Folk Festival 1962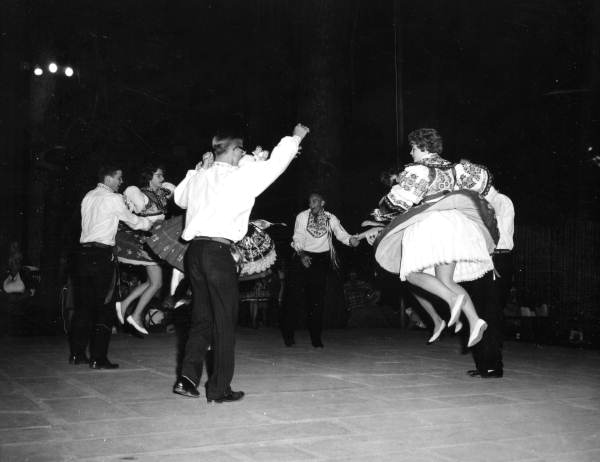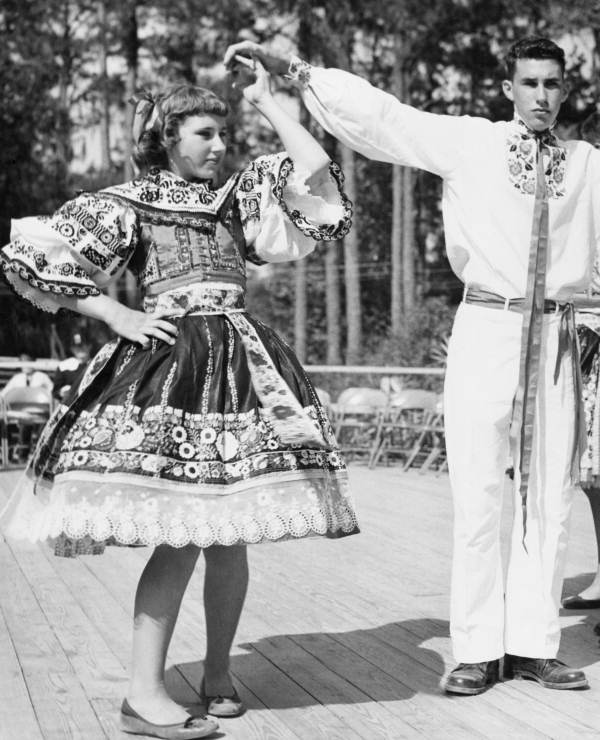 Florida Folk Festival 1978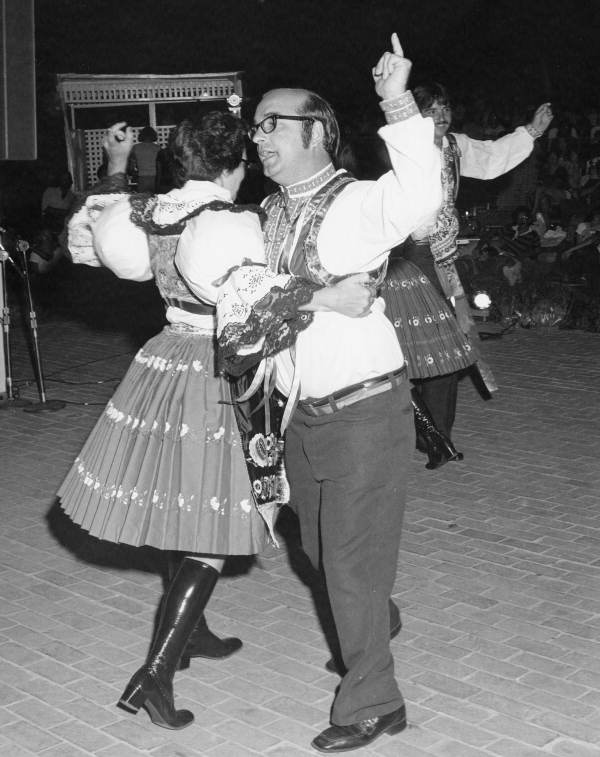 Florida Folk Festival 1982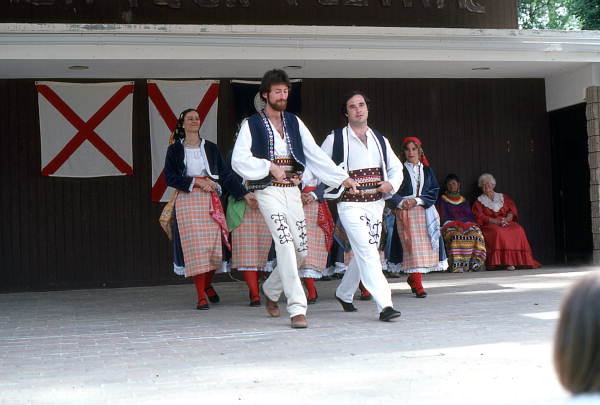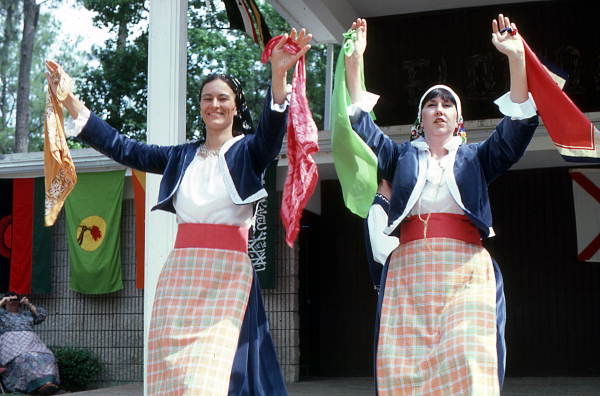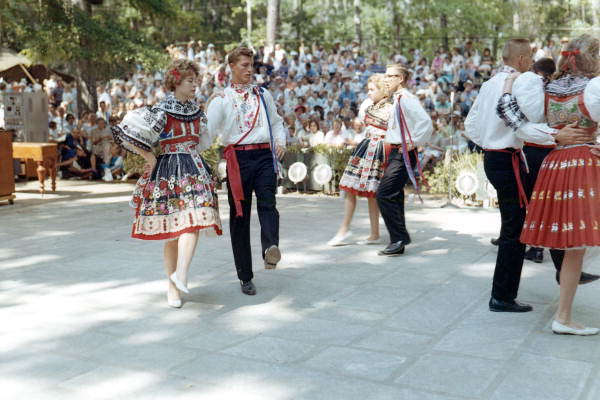 Florida Folk Festival 1992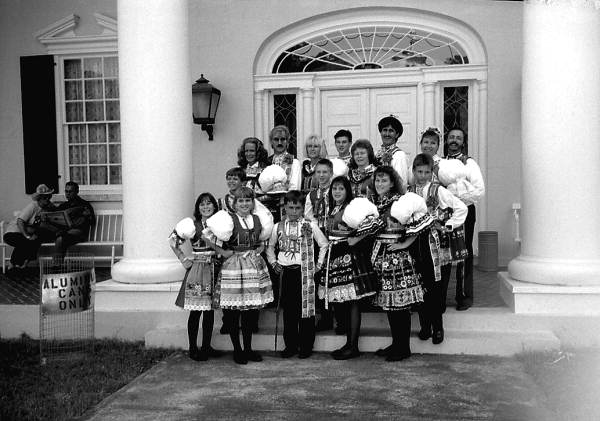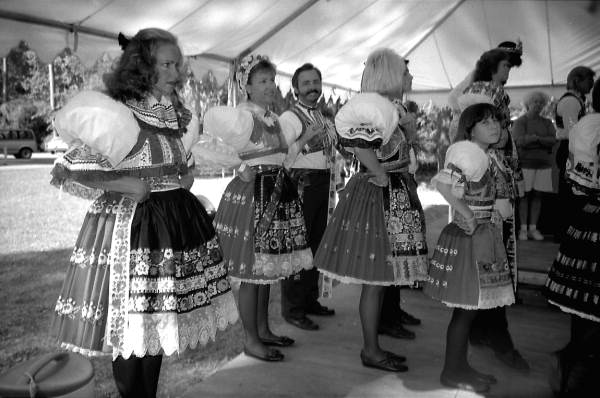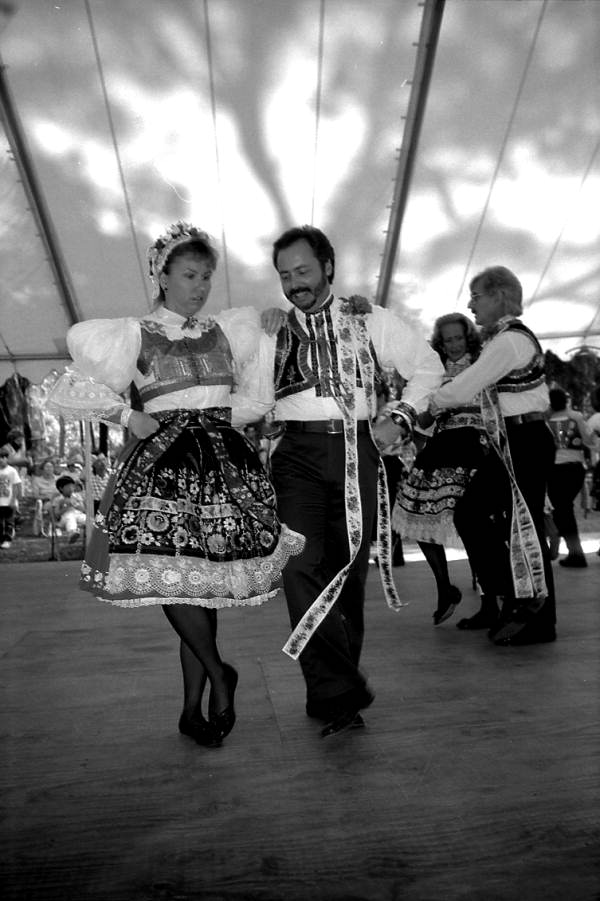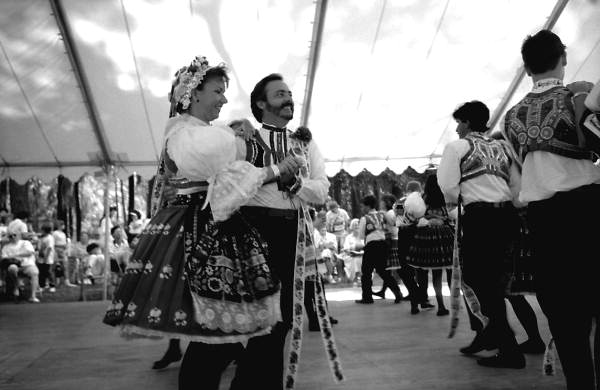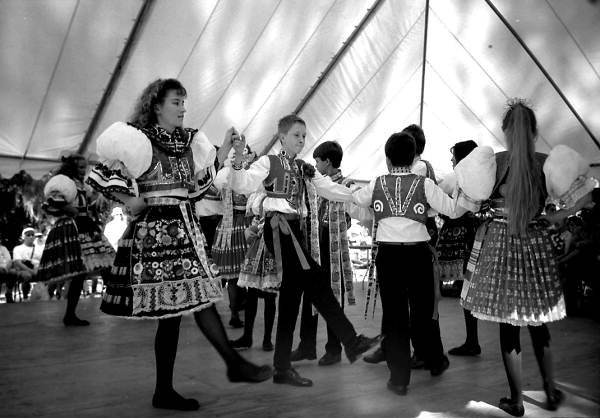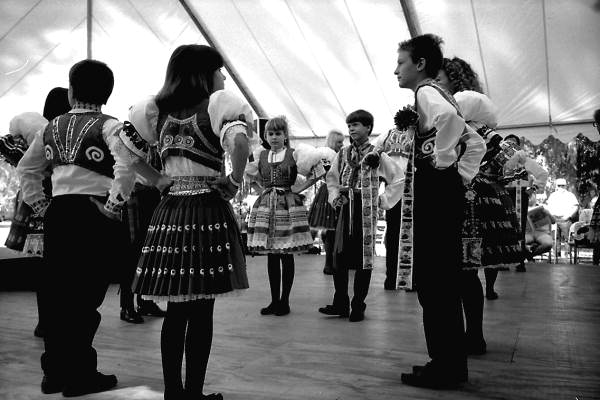 Florida Folk Festival 1992 (in color)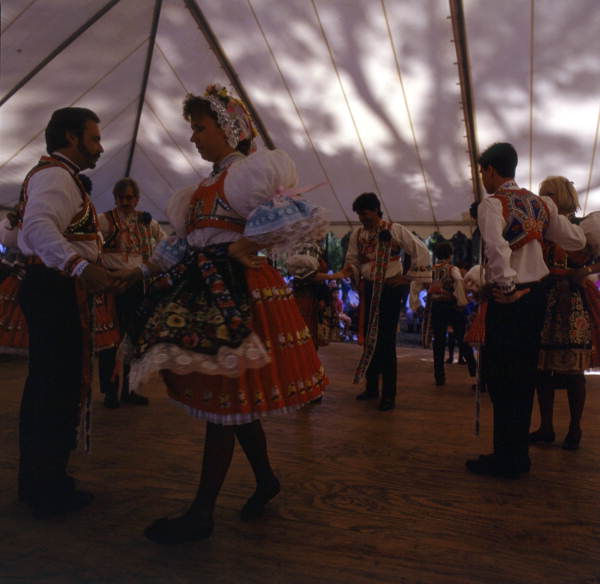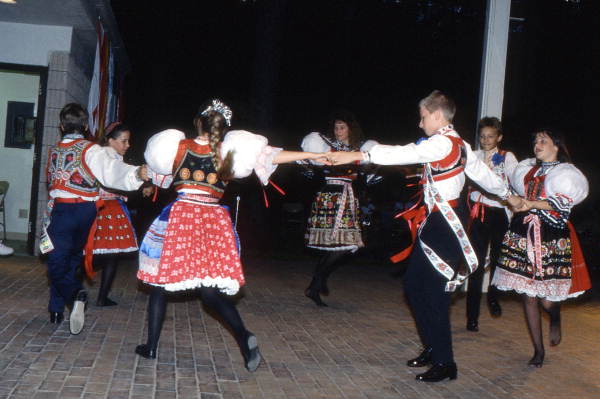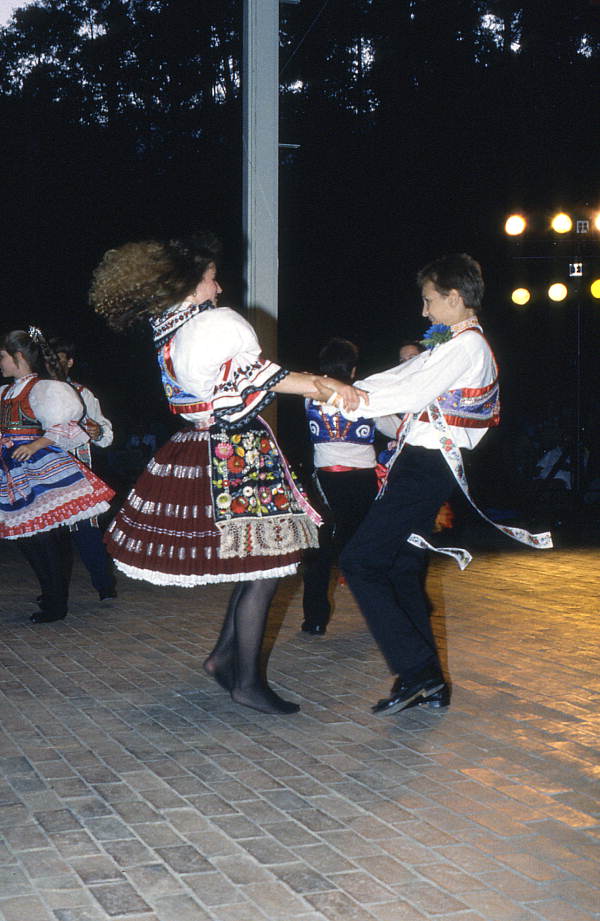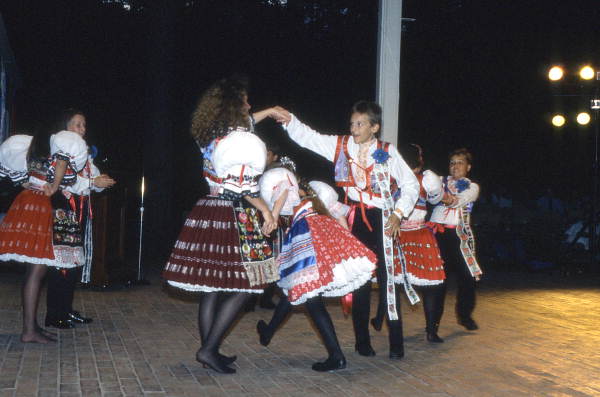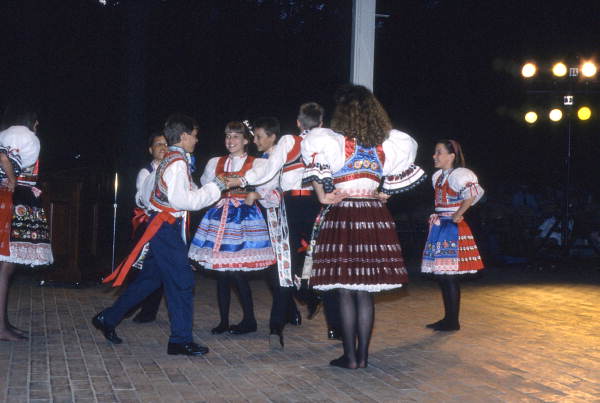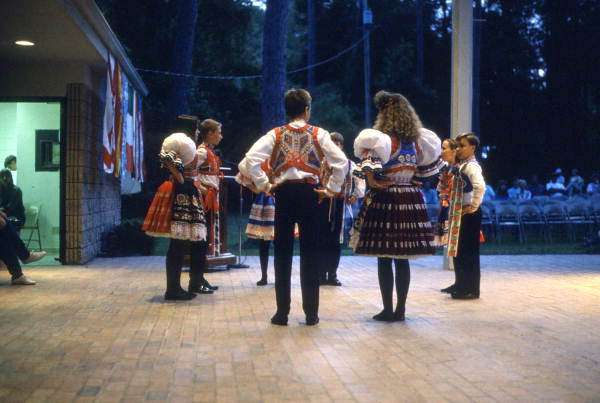 One of America's Oldest and Largest Folk Festivals
In 1952, Mrs. Ada Holding Miller, President of the National Federation of Music Clubs was attending a Florida Federation of Music Clubs Spring Convention as guest speaker in White Springs. Following a tour of the Stephen Foster Memorial (now known as Stephen Foster Folk Culture Center State Park), Mrs. Miller suggested to Mrs. (W.A.) Lillian Saunders of White Springs that the grounds of the Stephen Foster Memorial would be an ideal setting to hold a folk festival.
Mrs. Saunders presented the idea to the Stephen Foster Memorial Commission and they approved. The Commission contacted Sara Gertrude Knott of Princeton, Kentucky, who at that time was the most experienced individual in the United States on presenting folk festivals. Sara Gertrude Knott, founder of the National Folk Festival, met with the Stephen Foster Memorial Commission and agreed to come back to coordinate a festival the following year. She arrived in late December 1952, and worked long hours to bring together as many ethnic groups in Florida as possible.
The Florida Folk Festival Association was organized in 1953. The officers were: J.L. McMullen, President; Helen Bixler, Secretary Cary A. Hardee, Treasurer.
McMullen served 4 years as President and was succeeded by Aubrey Fowler of Live Oak. J.L. McMullen was active in many state organizations including President of the State Association of Court Clerks and President of the Florida Jaycees. Helen Bixler was Executive Secretary of the Suwannee Chamber of Commerce. Cary Hardee was Owner and President of a Live Oak bank. He also served as Governor of the State of Florida from 1920-1924.
The 1953 Florida Folk Festival was officially sponsored byt the Florida Folk Festival Association for more than 10 years.
Four months later the ring of the old school bell and the call of a town crier opened the Festival against a backdrop of huge pines and moss-draped oaks and magnolias. By the time the last program ended at sunset, two and one-half days later, the Festival had presented Minorcans, Seminole and Miccosukee Indians, Greek-Americans, Jewish-Americans, Czech-Americans, Spanish-Americans, African-Americans and Florida Crackers.
School groups performed singing games, square-dancing, folk singing, Maypole dancing, rope skipping rhymes, and string band music; and individuals and groups of adults presented ballads, superstitions, fiddle and harmonica tunes, musical saw playing, folk tales and sacred harp songs.
With the closing of the first Florida Folk Festival on May 10, 1953, Floridians had been introduced to themselves and to their visitors in a way they had never known before. When it was over, all agreed that the first Florida Folk Festival was a success to be repeated annually. As Miss Knott wrote for the 1969 program, Little did we dream when the first two years of the Florida Folk Festival had passed, with the young Festival roots in the soil of the state, that a few years hence, the Sunshine State would have developed a real Florida Folk Festival peculiar to that state alone.
Miss Knott directed the first two Florida Folk Festivals, but she asked after the second that the Commission begin searching for her replacement. The Florida Folk Festival Association met with the Stephen Foster Memorial Commission and stressed that they felt the Florida Folk Festival should be directed by a Floridian and presented the name of one of the performers, Miss Thelma A. Boltin of Gainesville, Director of Programs for the City's Recreation Department. Miss Boltin had been a participant in the first two festivals as a storyteller relating her famous Old Knocker family ghost tales and The Legend of the Spanish Moss.
Miss Boltin was contracted in 1954 to direct the Festival. She moved to White Springs in 1956, when she was employed full time as director of special events at the Stephen Foster Memorial and lived there until the late 1970s. Miss Boltin traveled countless thousands of miles, in-state and out-of-state seeking talent and ways to improve the Festival.
Miss Boltin presented her program called Florida Lore in Song and Story to hundreds of school children and civic organizations throughout Florida and South Georgia. Over the years she became the first lady of the Florida Folk Festival, affectionately known as `Cousin Thelma' to the thousands of people who attended the festival from 1955 to 1986. It was evident to all who attended that Thelma Boltin was a legend at the Florida Folk Festival, as she introduced every act with homespun sincerity for each performer or group who appeared on the stage. In 1986 Miss Boltin began sharing her Mistress of Ceremony duties with other long-time festival performers.
After the Florida Department of State established the Bureau of Florida Folklife Programs in White Springs in 1976, they coordinated the Festival until 1995. At that time, the Florida Folklife Program was re-located to Tallahassee and general festival administration was undertaken by the Museum of Florida History though the Florida Folklife Program continued to coordinate the Folklife and Apprenticeship Areas.
In 2002, the Florida Park Service assumed full responsibility for coordinating and producing the Annual Florida Folk Festival, beginning with the 50th anniversary presentation that year.
Source of above article: FloridaStateParks.org/folkfest/history.
Read more about highlights of the Folk Festival here.
All photographs copyright State Archives of Florida, Florida Memory. Accessed 6 July. 2017.
Read about our visit to Masaryktown here.
Thank you for your support – We appreciate you more than you know!
We know that you could spend hours, days, weeks and months finding some of this information yourselves – but at this website, we curate the best of what we find for you and place it easily and conveniently into one place. Please take a moment today to recognize our efforts and make a donation towards the operational costs of this site – your support keeps the site alive and keeps us searching for the best of our heritage to bring to you.


Remember, we rely solely on your donations to keep the project going.
Thank you in advance!
If you have not already subscribed to get TresBohemes.com delivered to your inbox, please use the form below now so you never miss another post.