In 1972 the last trolleybus drove though the cobblestone streets of Prague. On the following morning, after many years of trolleybus transportation in Prague, the trolleybus traffic finally came to an end.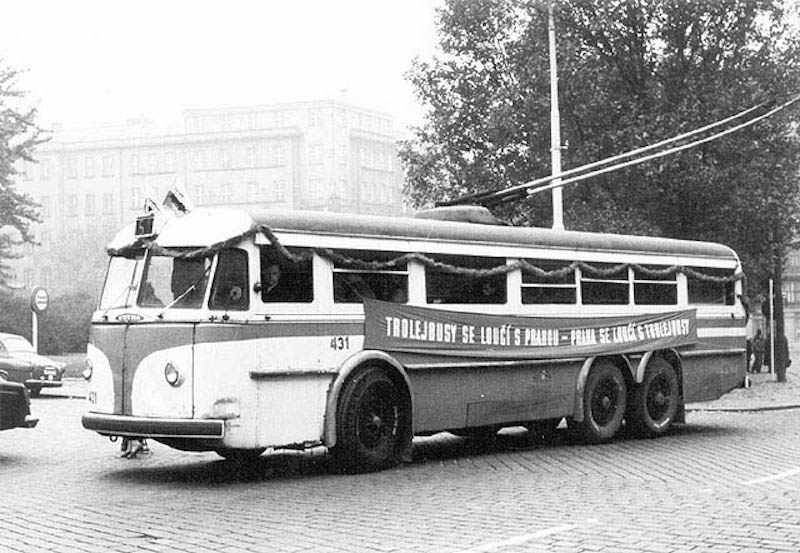 Today, the Czech capital offers various methods of transportation which include metro, tram, and taxi. The trolleybus era, however, is no longer alive.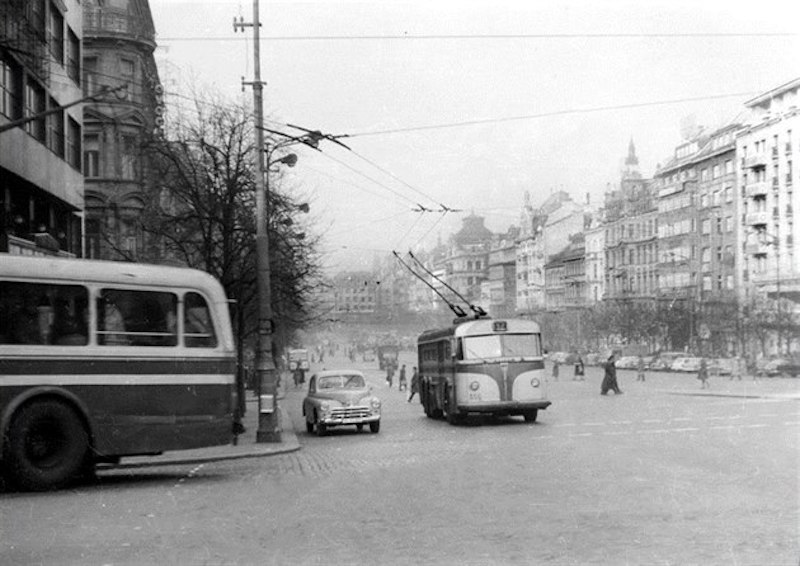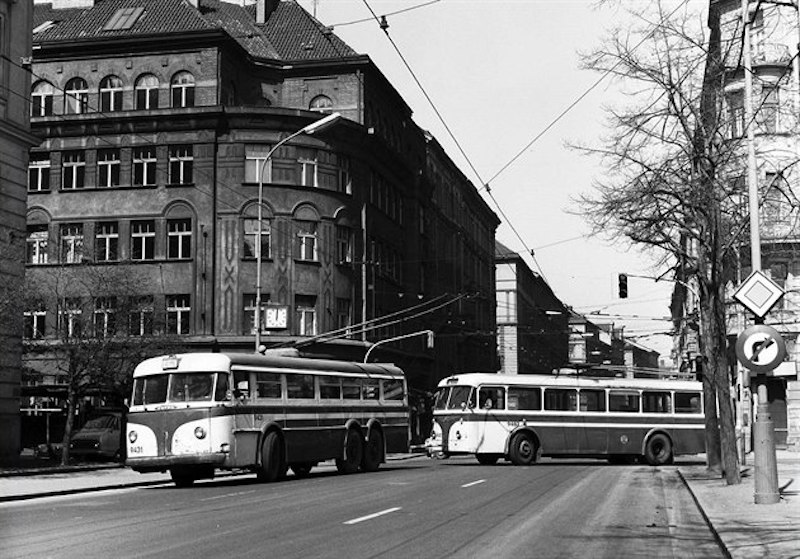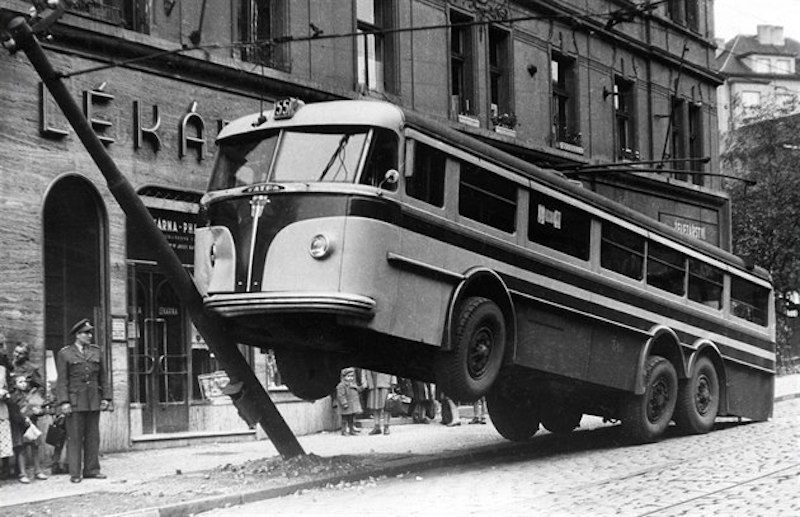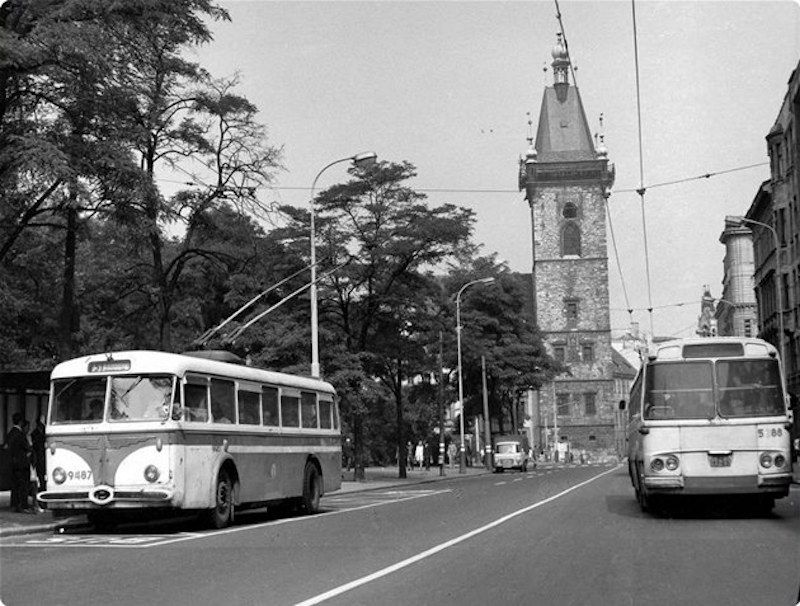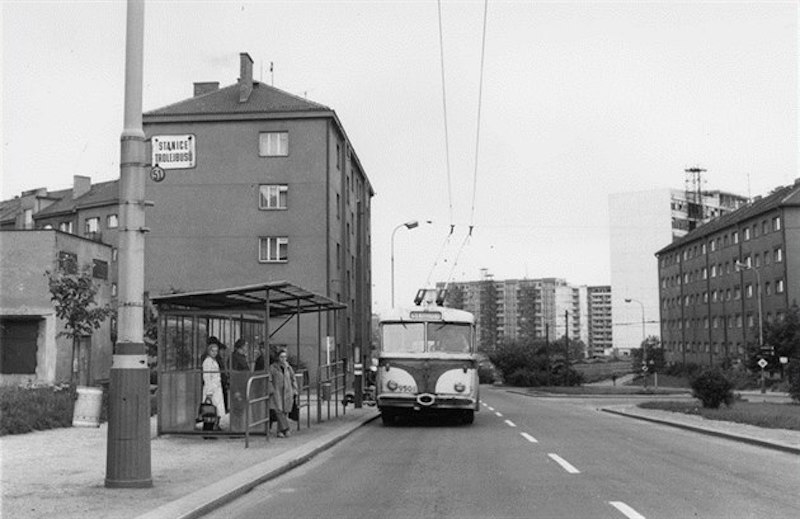 Trolleybuses were already in use during the 1920s and the 1930s, but the construction of new lines after the war brought a new wave of passengers.
In 1949 people flocked to the streets of Prague to celebrate the beginning of the trolleybus service. Passengers climbed into trolleybuses laden with flowers and wreaths which carried them around the city, powered by electricity. The trolleybuses were soon crowded and became a popular form of transportation throughout the city.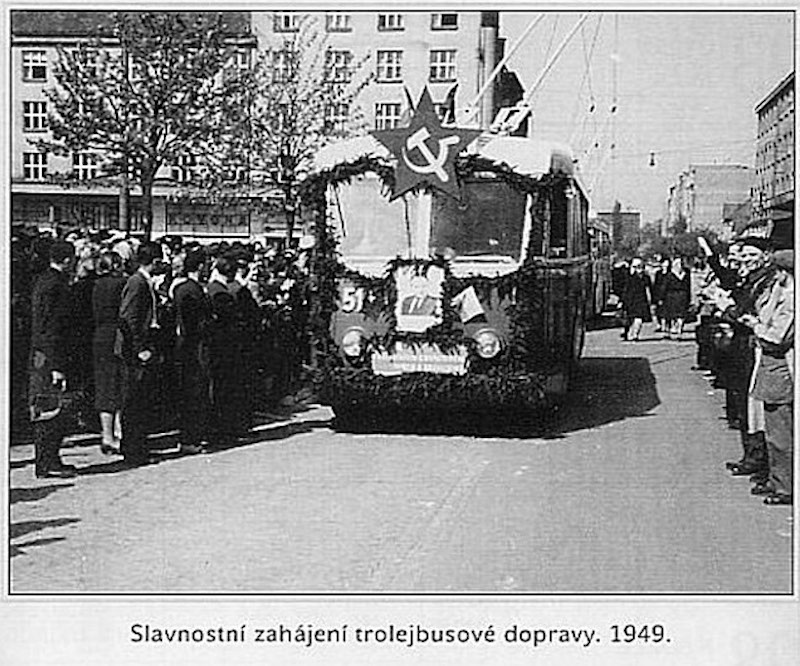 The popularity of trolleybuses grew throughout the years, but in the 1960s the trolleybus service began to see a decline. In the 1960s many trolleybus tracks were cancelled due to a decline in trolleybus passengers. Buses became the more popular method of transportation and, while the popularity of buses grew, the popularity of the trolleybus declined.
The beginning of the 1960s also saw years of extensive reconstruction which resulted in both the temporary and permanent closure of various trolley lines. The reason behind the gradual decline of the trolleybus network may have been the outdated trolley lines and vehicles, the years of extensive construction which resulted in the closing of many trolley lines, or the development of new bus services throughout the city.
Various cities throughout the Czech Republic attempted to reintroduce trolleybus transport after its end in 1972. However, the construction of most of the tracks were canceled or postponed.
The last trolley bus had driven out of the former trolley loop at Orionka in Prague just before midnight on October 15th 1972, never to return to the city's cobblestone streets.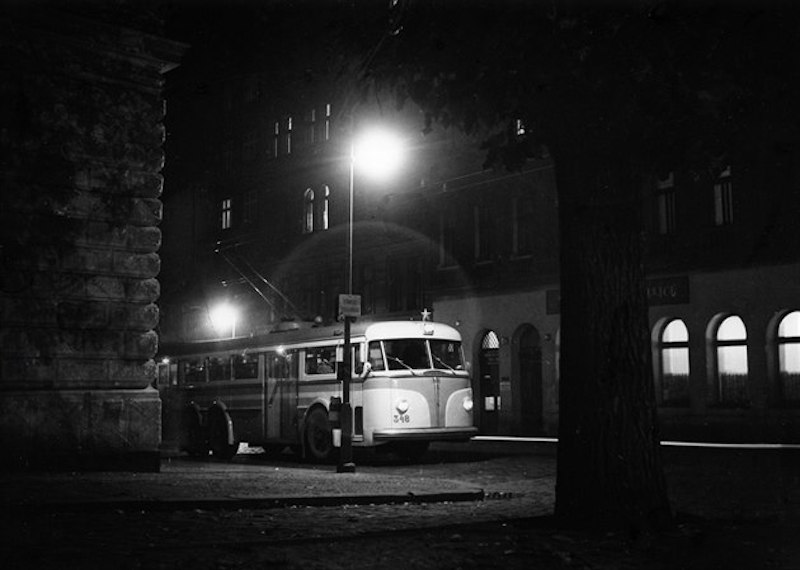 In 2010 a monument was erected in memory of the trolleybuses of Prague. Below are photographs of the memorials: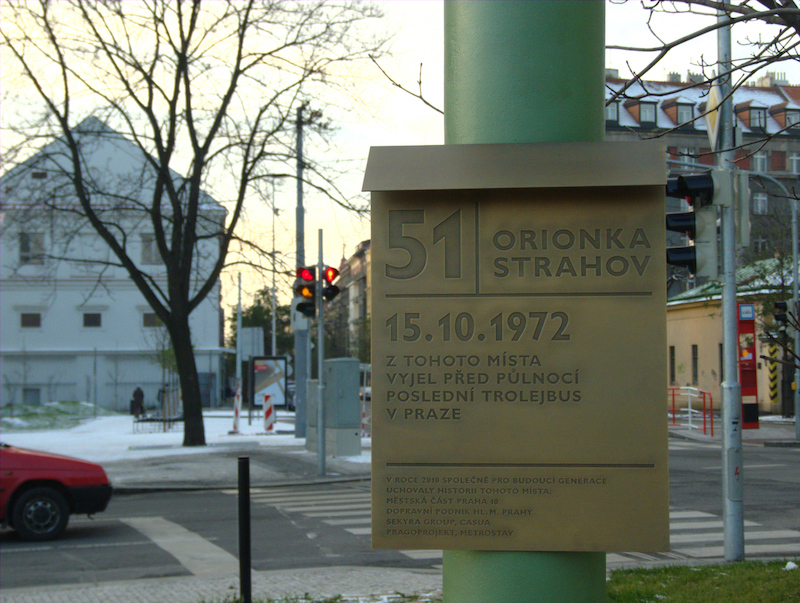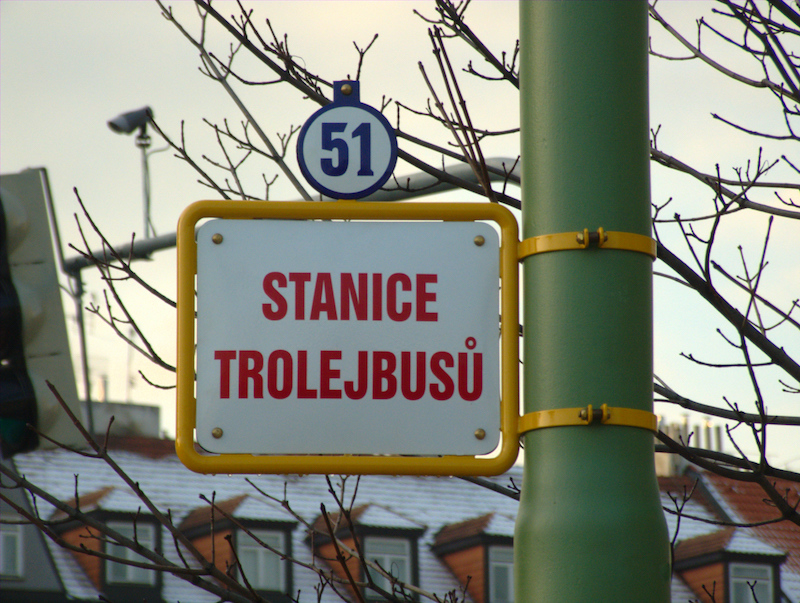 If you have not already subscribed to get TresBohemes.com delivered to your inbox, please use the form below now so you never miss another post.
---
Remember, we rely solely on your donations to keep the project going.
Become a friend and get our lovely Czech postcard pack.