Who would have guessed that the posts about the Ještěd Tower and its groovy interiors would have inspired so many people to write us asking for more images, especially of more people hanging high in a Boho egg-shaped chair covered with warm shagginess…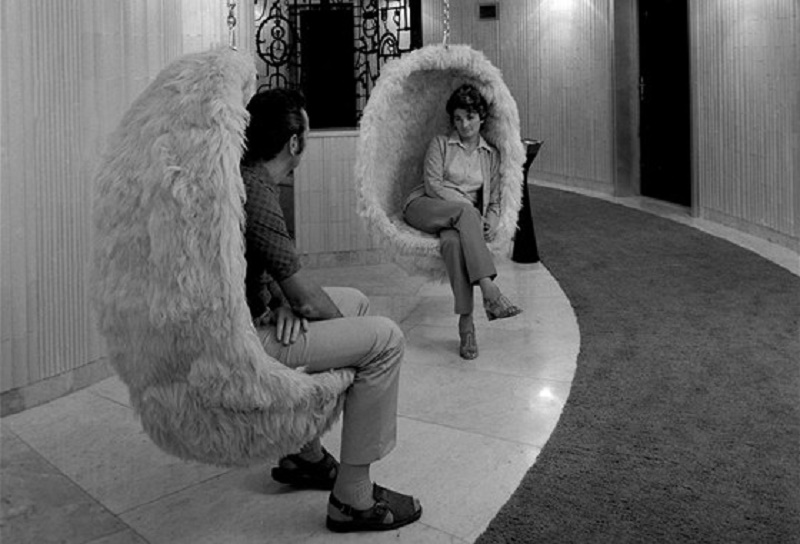 Maybe because it's so totally retro and vintage, so epically shagalicious.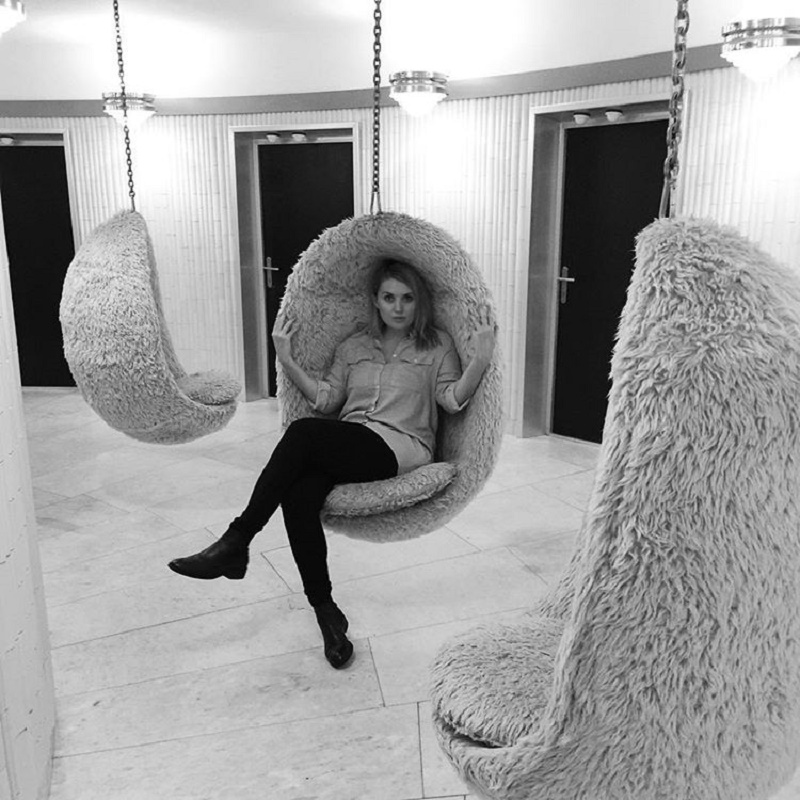 We can almost imagine Ann Margret and Elvis Presley snuggling up in these chairs after a long day of filming Viva Las Vegas.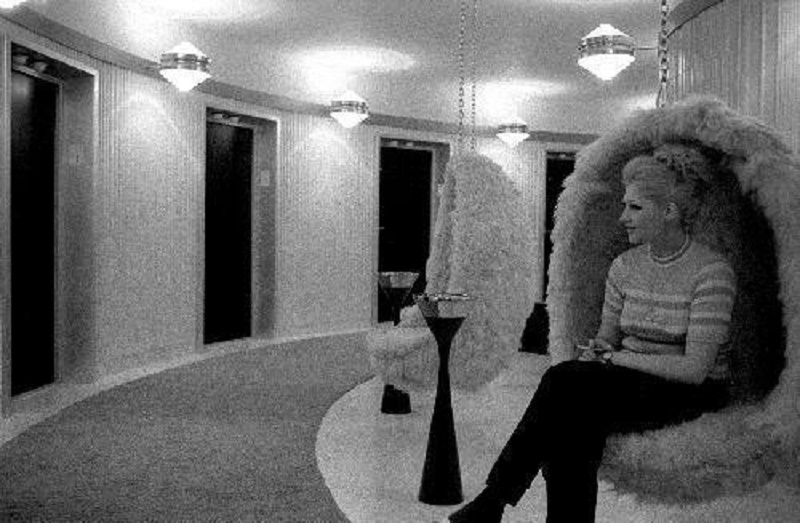 …And other 60's and 70's icons looking groovy and oh so cool.
It's true that mid century modern design has made a strong comeback and that such groovy furniture embodies the Boho spirit of wanderlust travelers. Perhaps that is what drives all of these vacationers to have their photos taken swinging in the groovy chairs at the hipster hotel.
What we're mainly going to focus on today are the shaggy hanging chairs that seem to be popping up all over Instagram. Please remember, when we share Instagram posts, all of the comments with the photos belong to their respective owners and that means that we didn't write them.
It seems you're not cool until you've had your picture taken here. Fortunately, if you're not going to the Czech Republic anytime soon, but you still want an awesome hanging egg chair – we've discovered that eBay has an awesome selection and very good prices.
If this awesome property intrigues you as much as it does us, then you also need to check out the new book entitled Project Phenomenon Ještěd, which was founded in 2000 because of the admiration of the Jested property. The authors have the intention to bring attention to the unique building structure and help to its overall renovation. You can learn more about the book here and make sure to check their gallery here.
What do you think? Should we offer a tour of the Czech Republic and include the famous hotel above the clouds?
We're in – how about you?
If you have not already subscribed to get TresBohemes.com delivered to your inbox, please use the form below now so you never miss another post.
---
Remember, we rely solely on your donations to keep the project going.
Become a friend and get our lovely Czech postcard pack.