In a recent study made by Get Your Guide they question who the world's happiest tourists are and where they are traveling. In search of an answer for this important question they went back in their database to find five star ratings from their website which were left by tourists from 50 different countries with the most data.
The results were unsurprising to us, the happiest tourists (or at least online reviewers) are those who traveled to The Czech Republic. As you can see in their chart below, the Czech Republic outranks the rest by quite a bit. Also in the top ten you will find more Central and Eastern European countries.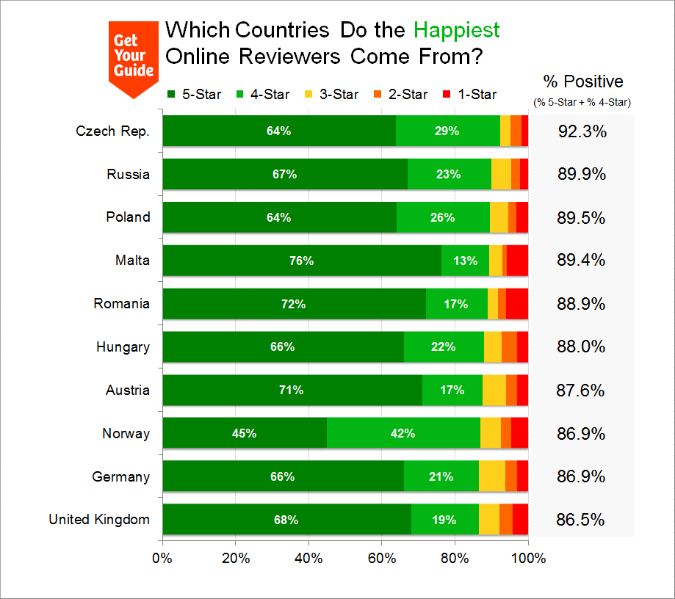 On their website you can see the full chart of all 50 countries that were in the ranking as well as the countries with the lowest reviews. All though the percentage is only based on the reviews off of their site we are still proud to know that tourists who visit the Czech Republic are the happiest!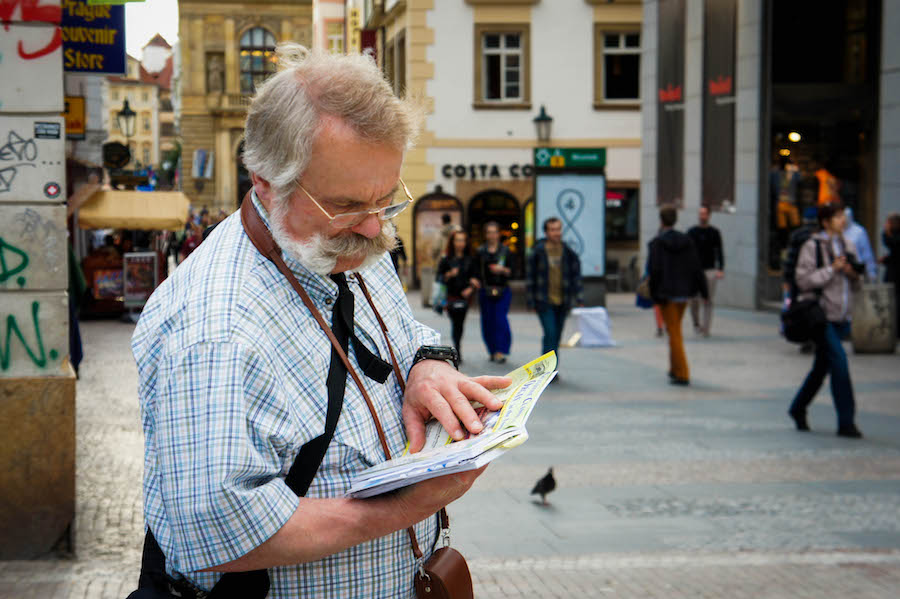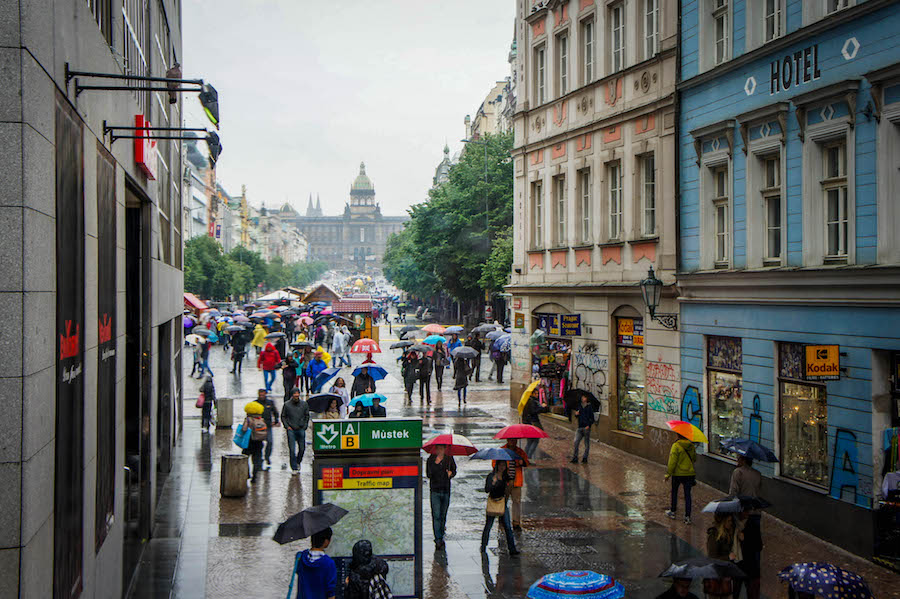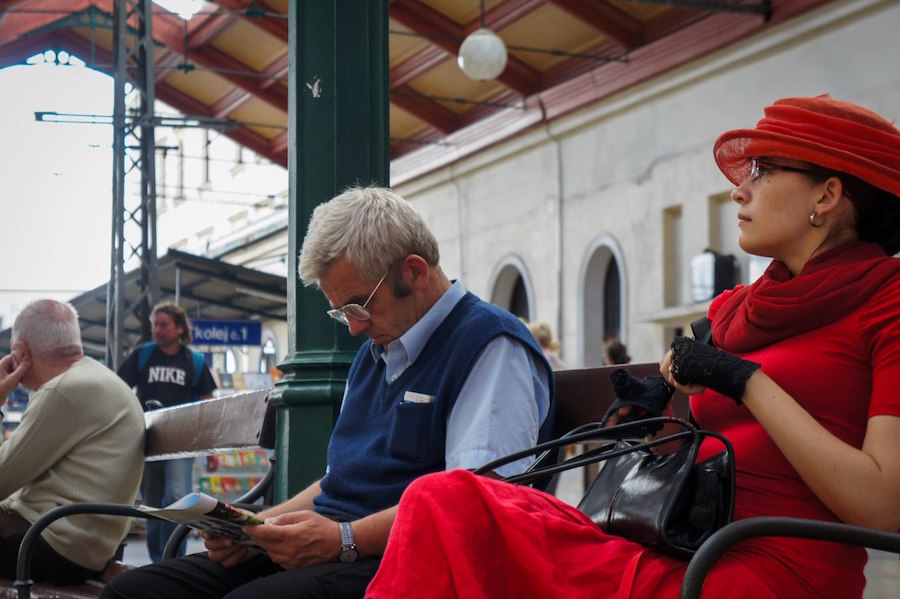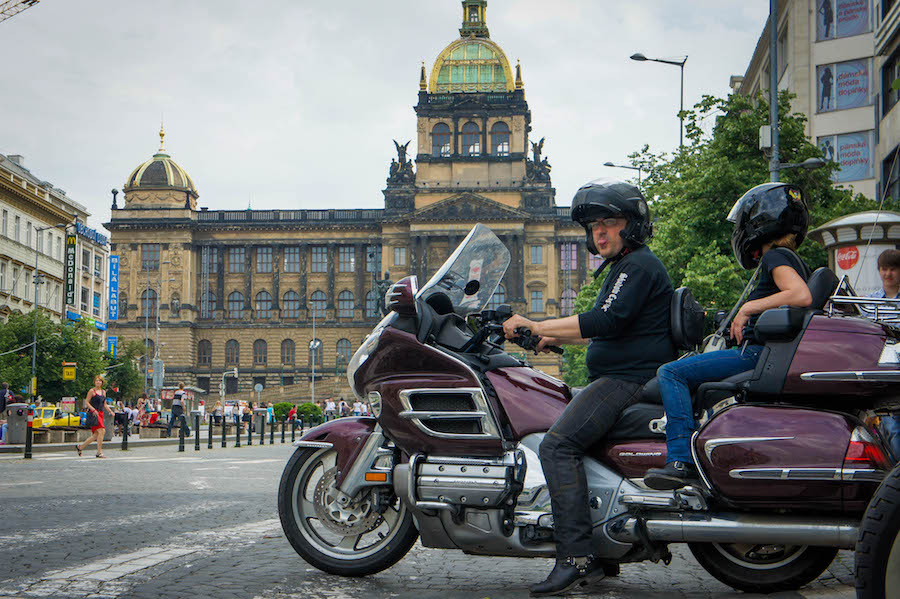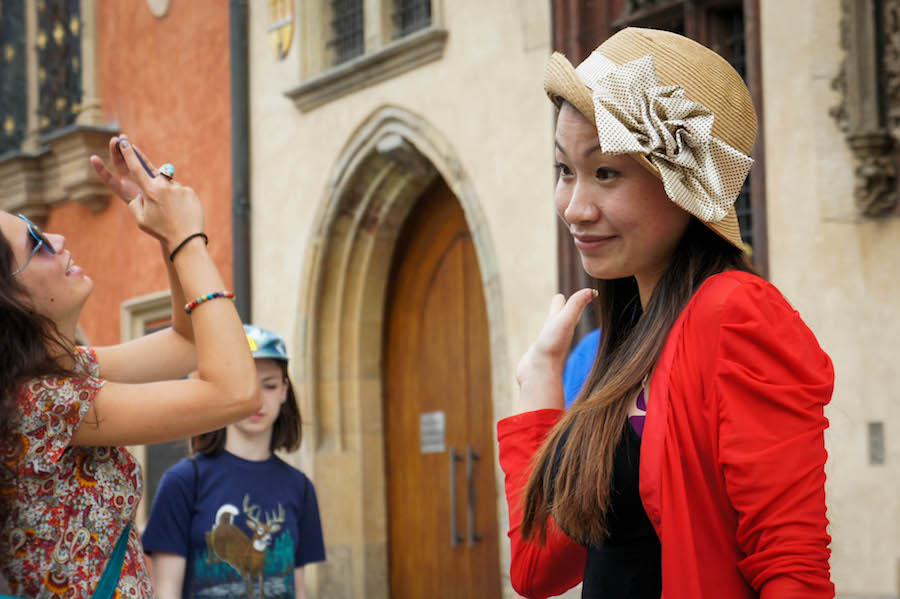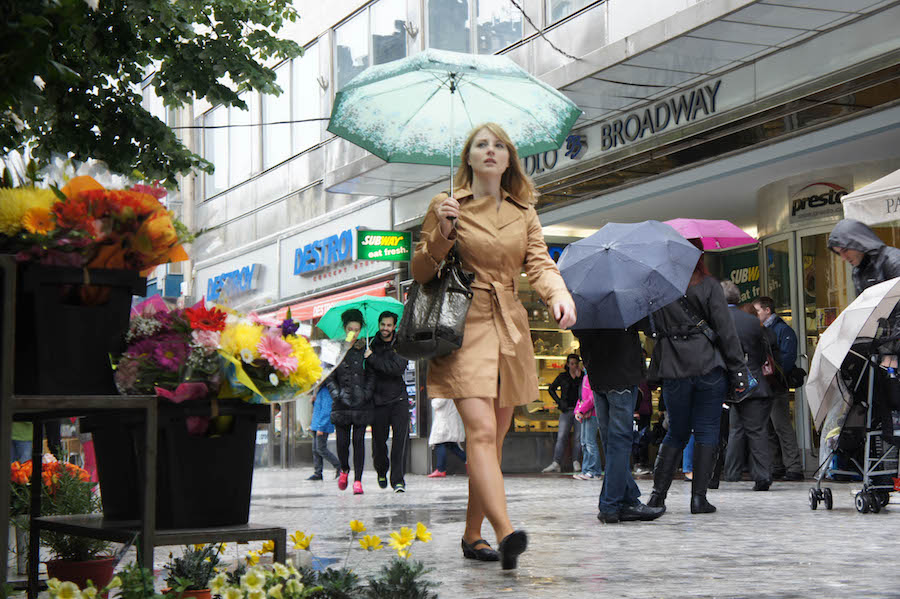 Source: A Day in Praha
If you want to be a happy tourist too, then we invite you to come to Prague with us on a very special tour of the city. We're limiting this trip to 10 people so we have a small and intimate group and we're throwing in all sorts of bonuses that you don't get anywhere else. You see, being from there and speaking the language has all sorts of benefits – as does family and close friends who work in various A-List places like the National Theater and for the Hockey teams.
Come join us for the fun in February and you'll get to say that you've been to the Czech Republic too! You can learn more about the opportunity at our other site, www.TenDaysInPrague.com – and make sure to pass it along to any friends you think may be interested in it too.
See you in the happiest place!
If you have not already subscribed to get TresBohemes.com delivered to your inbox, please use the form below now so you never miss another post.
---
Remember, we rely solely on your donations to keep the project going.
Become a friend and get our lovely Czech postcard pack.