In the Czech Republic, the Mikuláš tradition is almost as big of a deal as Christmas, which is celebrated on December 24th in the Czech Republic.
The famous Czech Advent tradition, which is called Svatý Mikuláš in Czech, takes place on the eve of his name day (Czech: svátek) on December 6th. The pre-Christmas celebration is held in squares throughout the villages, towns, and cities of the Czech Republic.
On the evening of December 5th Mikuláš walks the streets accompanied by an angel (anděl) and a devil (čert). The angel represents good and the devil represents bad.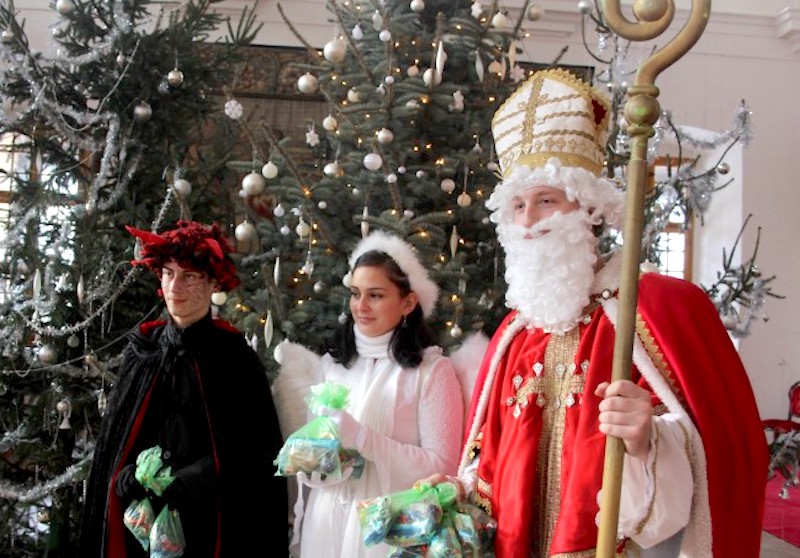 During the celebration, Mikuláš asks children whether they have been good during the past year. After reciting a poem or song for Mikuláš, the angel, and the devil, good children receive treats such as candies, fruits, nuts, or toys which are given to them by the angel. Bad children receive lumps of coal or potatoes from the devil. The very bad children are scared by the devil with threats that he will put them into his sack and take them to hell.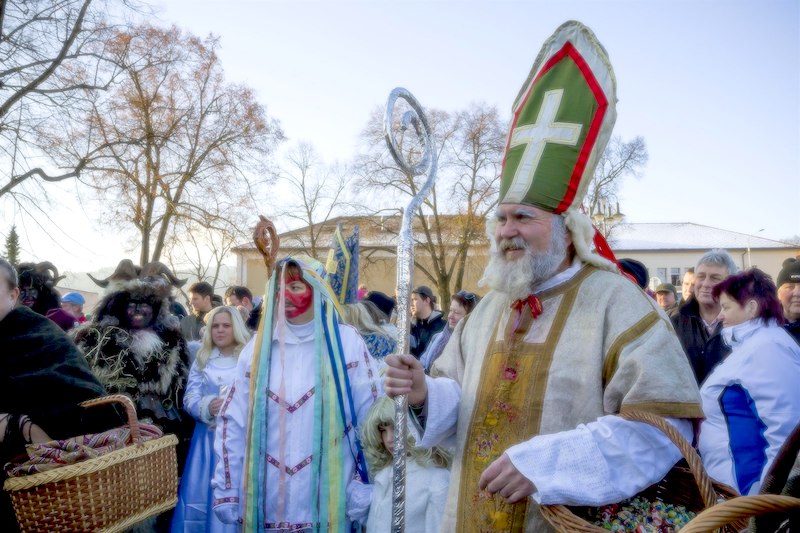 Mikuláš is a tall white-bearded figure who wears a pointed bishop's hat and a long white robe. He traditionally carries a sack in which he holds small gifts, such as fruits and chocolates, which he gives to the children who have been good.
The Mikuláš tradition honors Saint Nicholas, a bishop born in Greece during the 3rd century. He was the patron saint of children and was known for his generosity to those in need.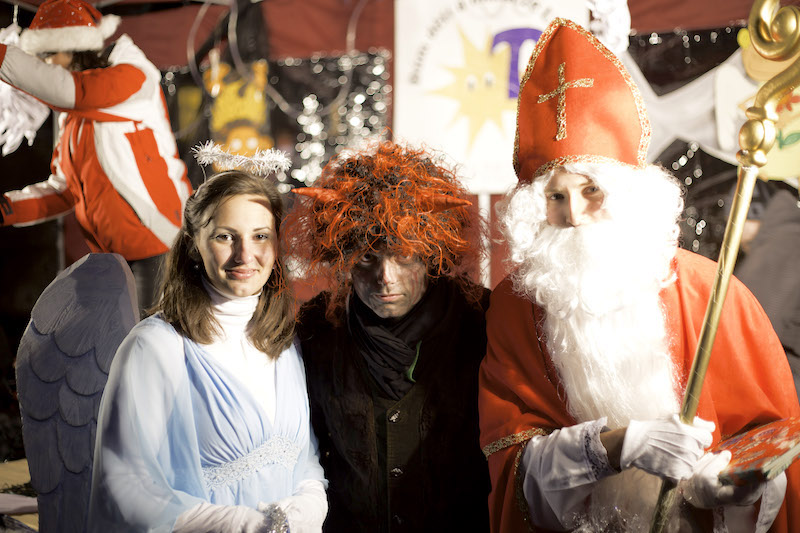 Parents who live in Prague bring their children to the Old Town Square on the Evening of December 5th to see Mikuláš. In smaller towns and villages of the Czech republic, Mikuláš visits people's homes with the Angel and the Devil.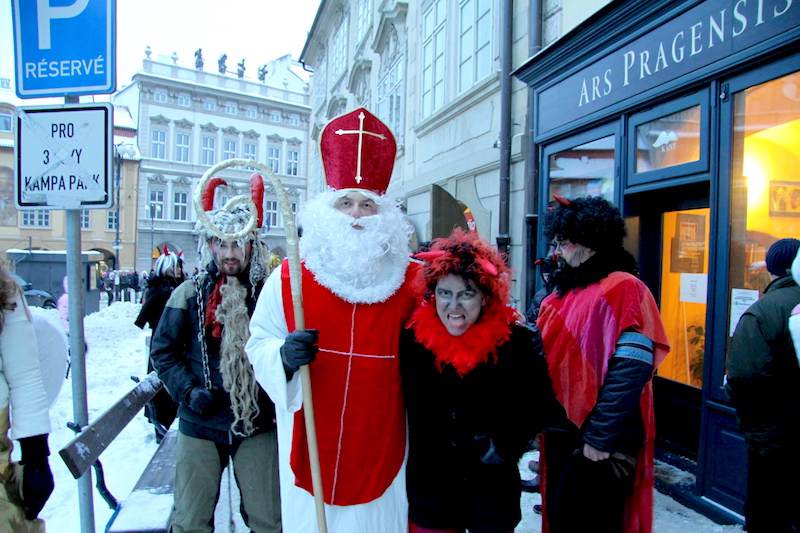 Mikuláš is the only Santa-like figure in the Czech Republic. Christmas gifts are delivered by Baby Jesus (Ježíšek) on December 24th. Mikuláš is celebrated in various forms throughout different European countries.
Below is a photograph of my mother and, unbeknownst to her, her father, in 1970 in Massachusetts.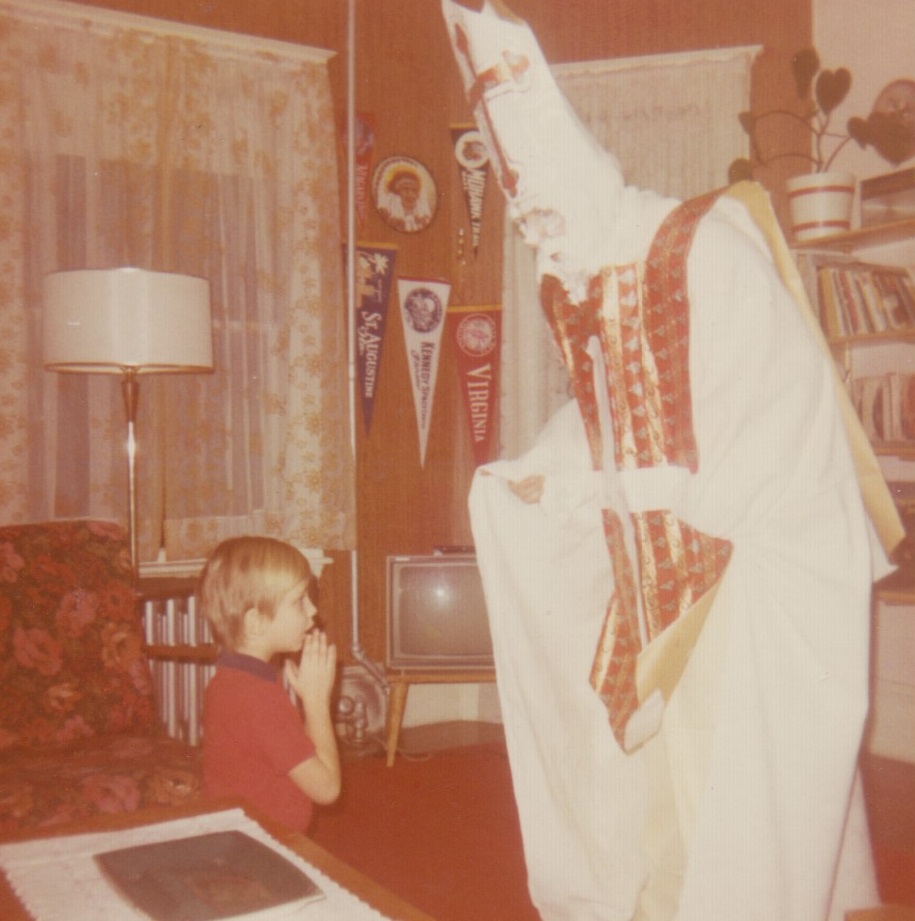 And a photograph of my aunt Kati, in Redondo Beach circa 1974 or 1975 with my grandfather Mike Hilmar being Mikuláš…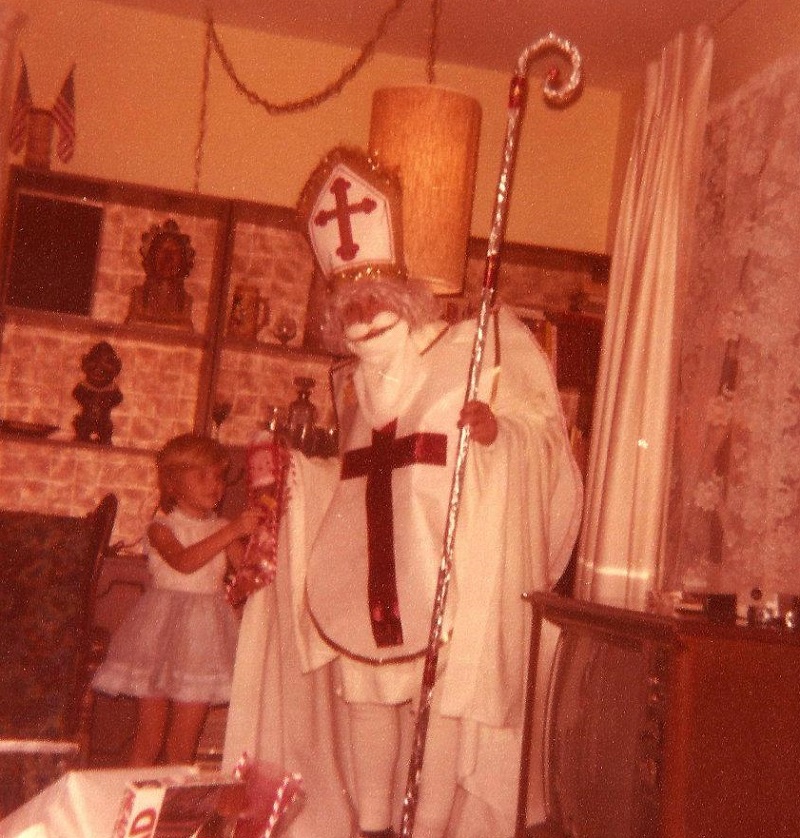 And another of my mother, Kytka, in Cambridge, Massachusetts circa 1970 or with my grandfather Mike Hilmar being Mikuláš…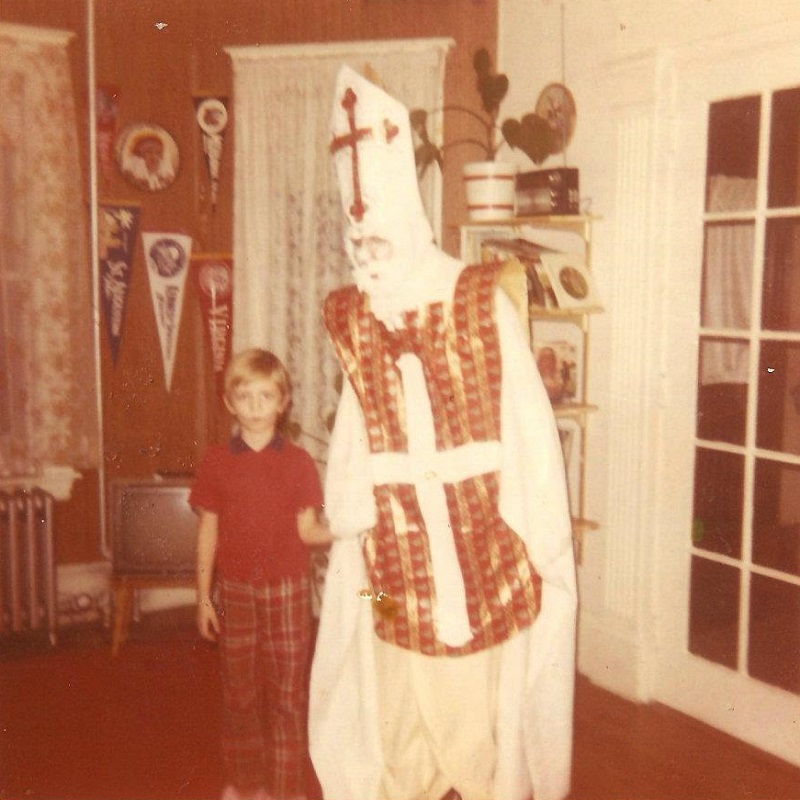 As children, they loved the visit by Mikuláš.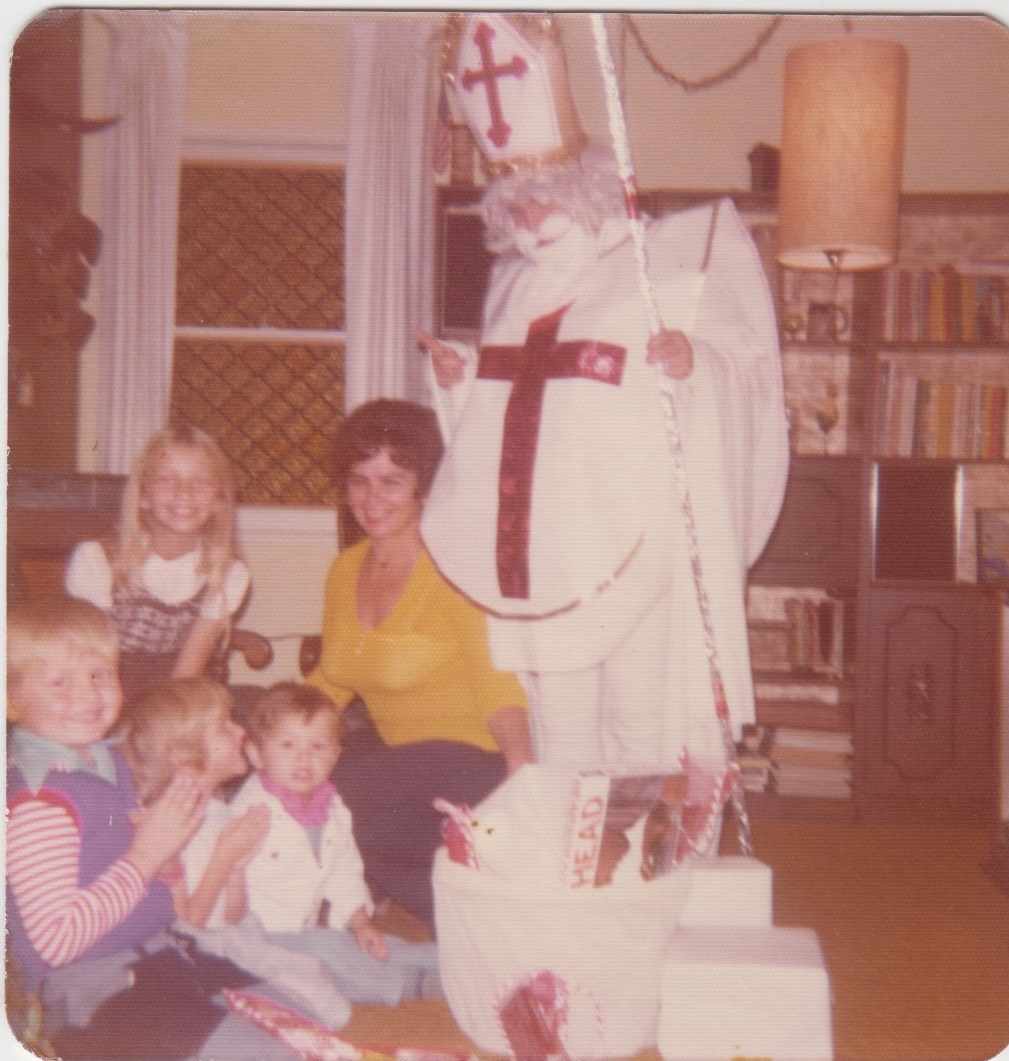 A true Czech tradition, my mother and aunt said they had to recite their prayers when Mikuláš came.
If you have not already subscribed to get TresBohemes.com delivered to your inbox, please use the form below now so you never miss another post.
---
Remember, we rely solely on your donations to keep the project going.