Whereas American's may say "Merry Christmas to all and to all a Good Night", Czech's would say "Christmas Fish Chowder for All".
Traditionally served on Christmas Eve,  carp fish soup is a Czech tradition. The images that follow are from Kampa which attracted many people in 2014.
The pouring and serving of carp fish soup takes place all over the city, at Wenceslas Square, Old Town square and at Kampa Island / Square.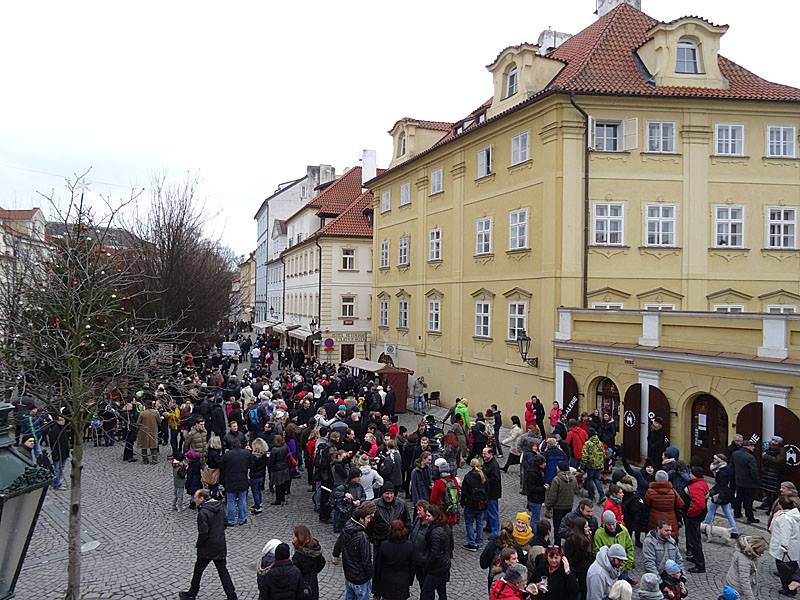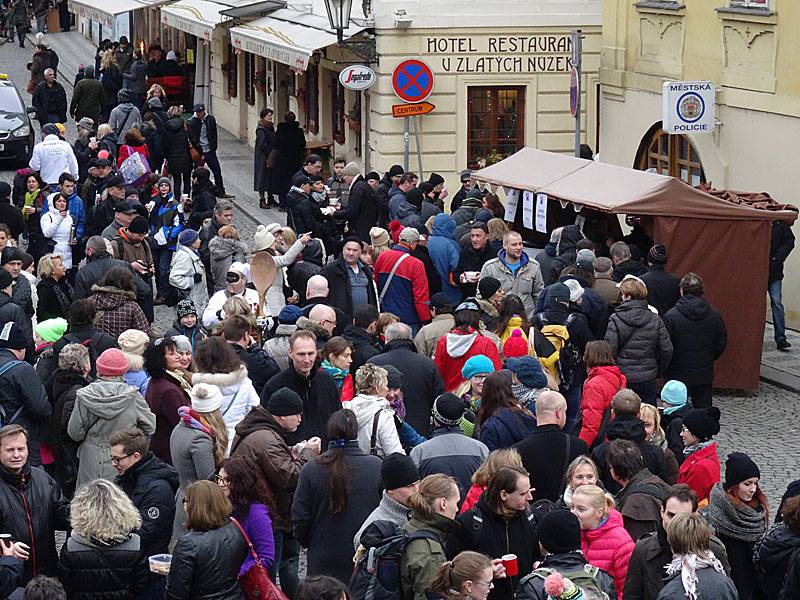 Thousands of people come out and form long lines all over the city to partake in this tradition.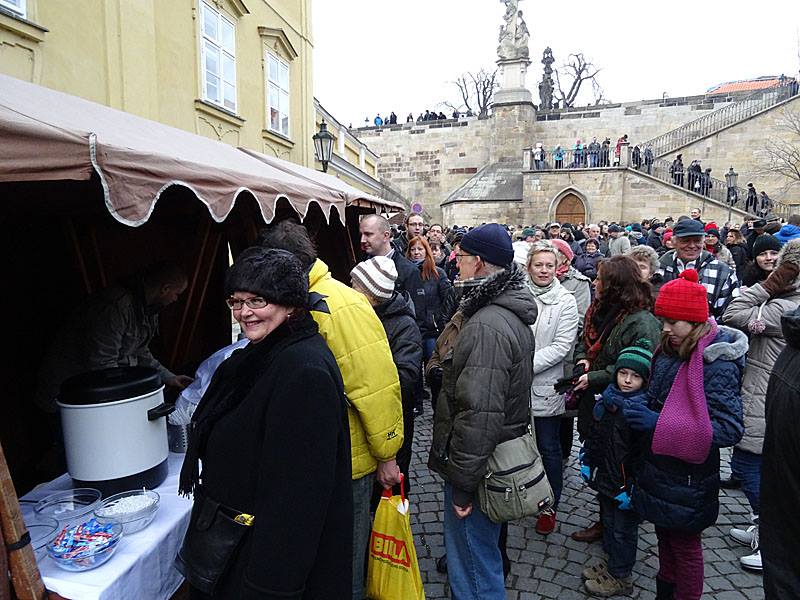 You see, the carp fish soup is free and not only the homeless, but also many residents as well as visitors come to eat the traditional soup.
Na polévku chodíme každý rok, patří to ke svátkům. Je to příjemný zvyk.
The above quote translates to "We go for the soup every year, it belongs to the holidays. It is a pleasing habit.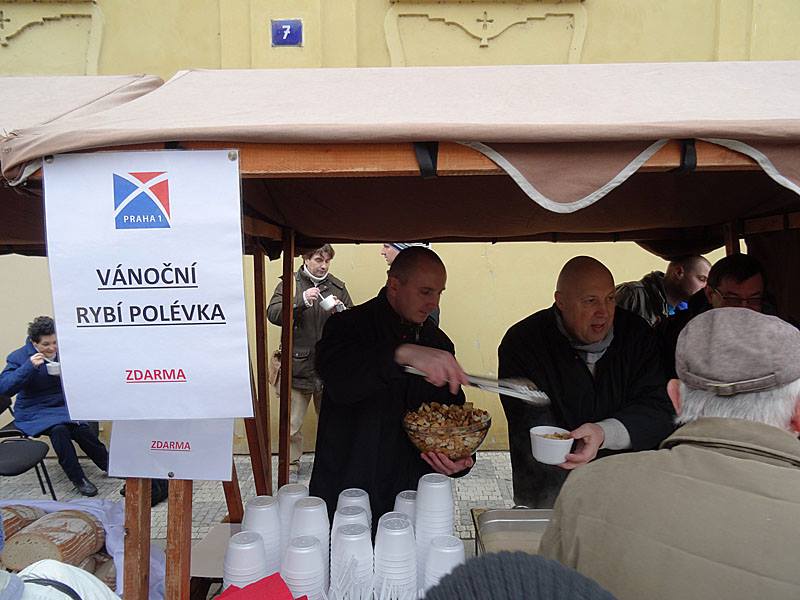 We agree!
Another visitor was looking forward mostly to the fact that she gets to taste a different recipe than what she normally prepares at home. "I'm curious how it will taste, it's kind of unusual," said the senior.
The fish soup tradition happens all over Prague. At the Old Town Square, the Prague Mayor and his councilmen ladled over 2,000 servings.
The public servants consider this time a good opportunity to personally wish the people of Prague a happy holiday season.
Another thousand bowls of soup are filled at the lower part of Wenceslas Square.
Polévka pro chudé i bohaté
The above quote translates to "Soup for the poor and rich" and many people donate to cover the cost of their cup, as well as others.  After the New Year the city meets with various charities and decides to whom the money will go. Usually, they offer it to disabled and socially disadvantaged families.
The Mayor makes sure to personally greet and wish a Happy Holiday to each person he serves.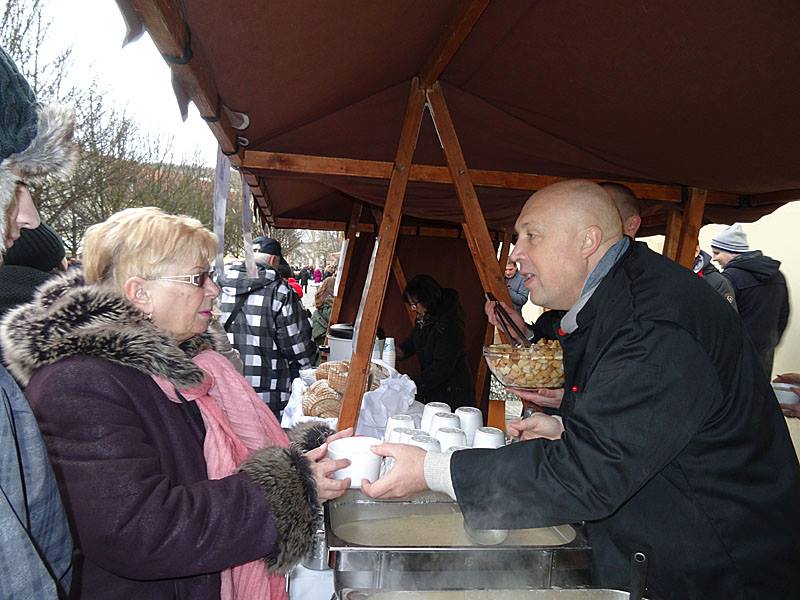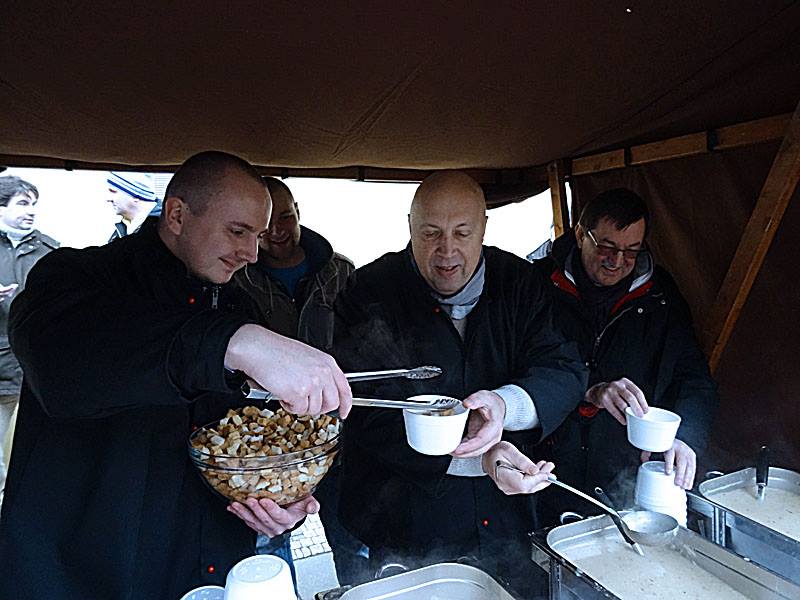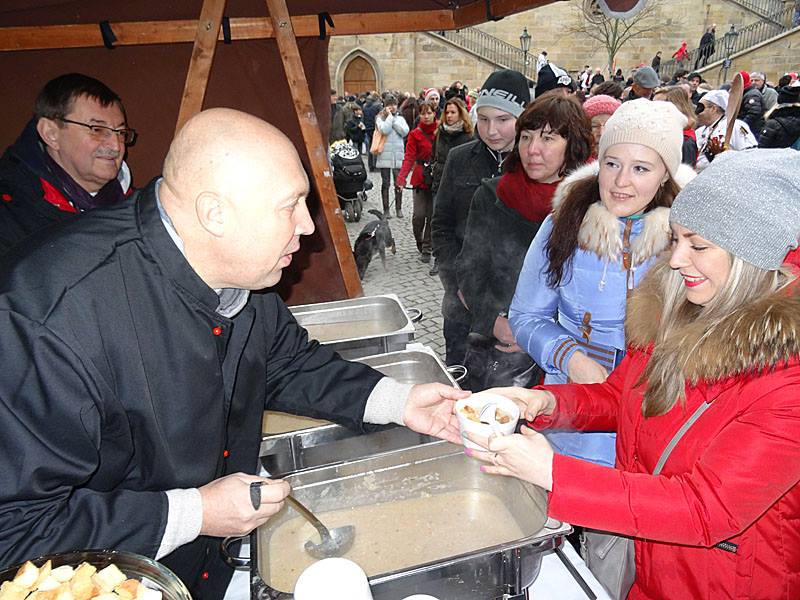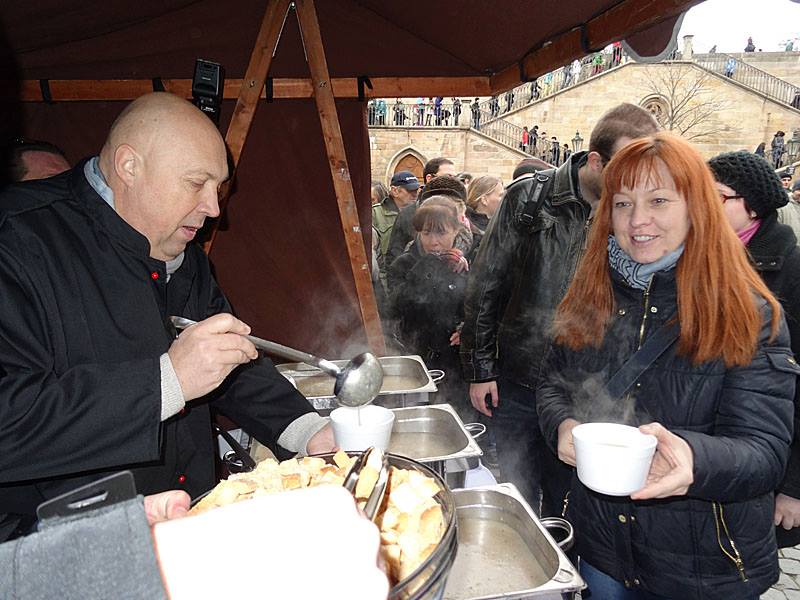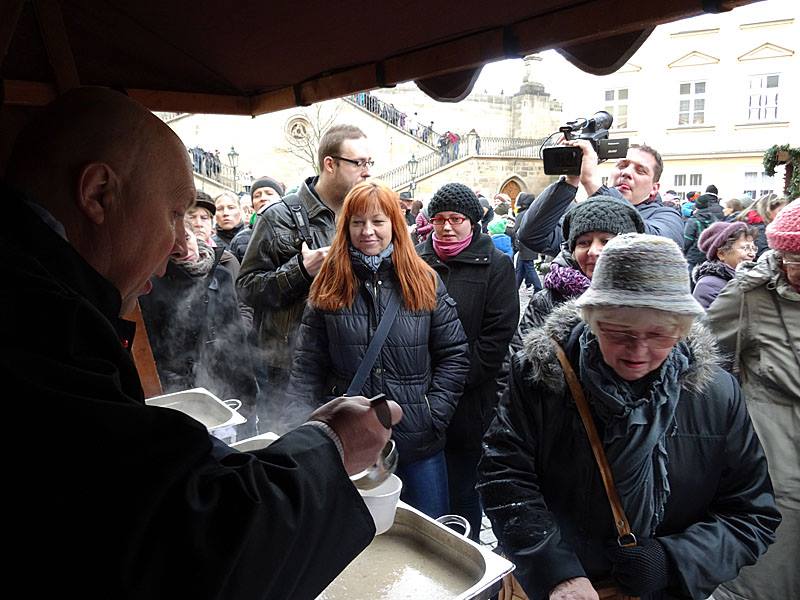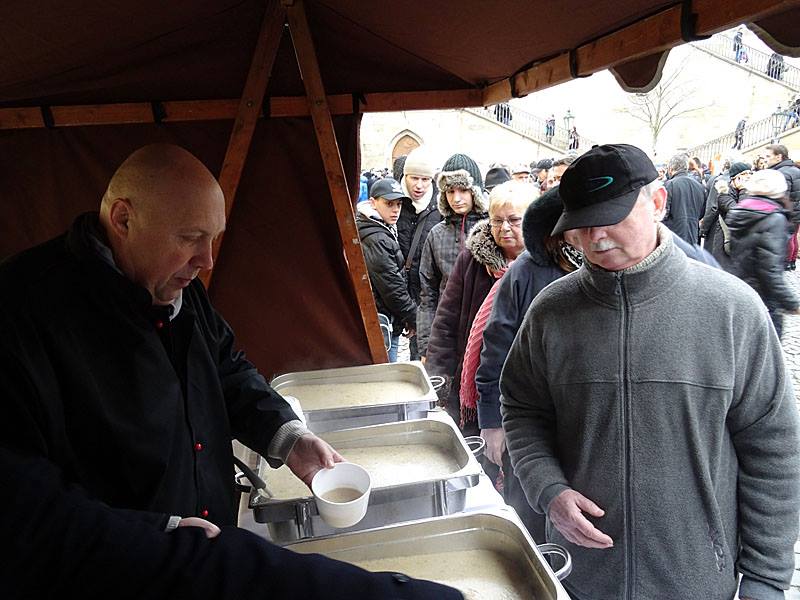 To give you an example of how much soup is served – the basis of the soup broth that was served at Kampa was prepared from 300 kg of carp fish bodies and 50 kg of carp fish heads. The soup also had over 100 kg of root vegetables and almost three liters of brandy, eggs, milk and caramel.
Several thousand servings are prepared annually and it always disappears rather quickly.
Why not? It's absolutely a hot cup of goodness blessed by tradition and free!
City officials as well as the Mayor of Prague one are in attendance to feed and greet the masses and wish then a Merry Christmas.
Source: Pravá Praha, Novinky CZ, Ceska Televize.
If you have not already subscribed to get TresBohemes.com delivered to your inbox, please use the form below now so you never miss another post.
---
Remember, we rely solely on your donations to keep the project going.
Become a friend and get our lovely Czech postcard pack.