Last week we posted about the esteemed professors at Charles University in 1948. Today we wanted to share a little about student life. LIFE Magazine photographer Alfred Eisenstaedt went to Czechoslovakia in 1947 and he captured the images of some students at Prague's Charles University. The photographs accompanied an article in LIFE Magazine on January 12, 1948.
So where did students gather? Here's more from the LIFE article (keep in mind this was printed in 1948.
BUILDINGS They are scattered throughout Prague
Unlike most U.S. universities, Charles University has no campus or yard. Its buildings are scattered all over the city and reflect many styles of architecture and design. Most of the buildings now in use are of relatively modern construction, but students daily cross the Charles Bridge which was built in 1357 and is famous for its 30 statues.
One of the real jewels of the university is the Clementinum, the former Jesuit college, which now houses the public and university library of nearly two million volumes. Started in the 17th Century, the Clementinum was 150 years in the building. It is a great treasure if medieval books, illuminated manuscripts and rare documents. (If visiting Prague, you can tour the beautiful Clementinum.)
At the opposite extreme are the modern hostels in which most of the students live.
Owned by a student association rather than the university, they include the Franklin D. Roosevelt hostel, and the streamlined Marshal Tito Hall.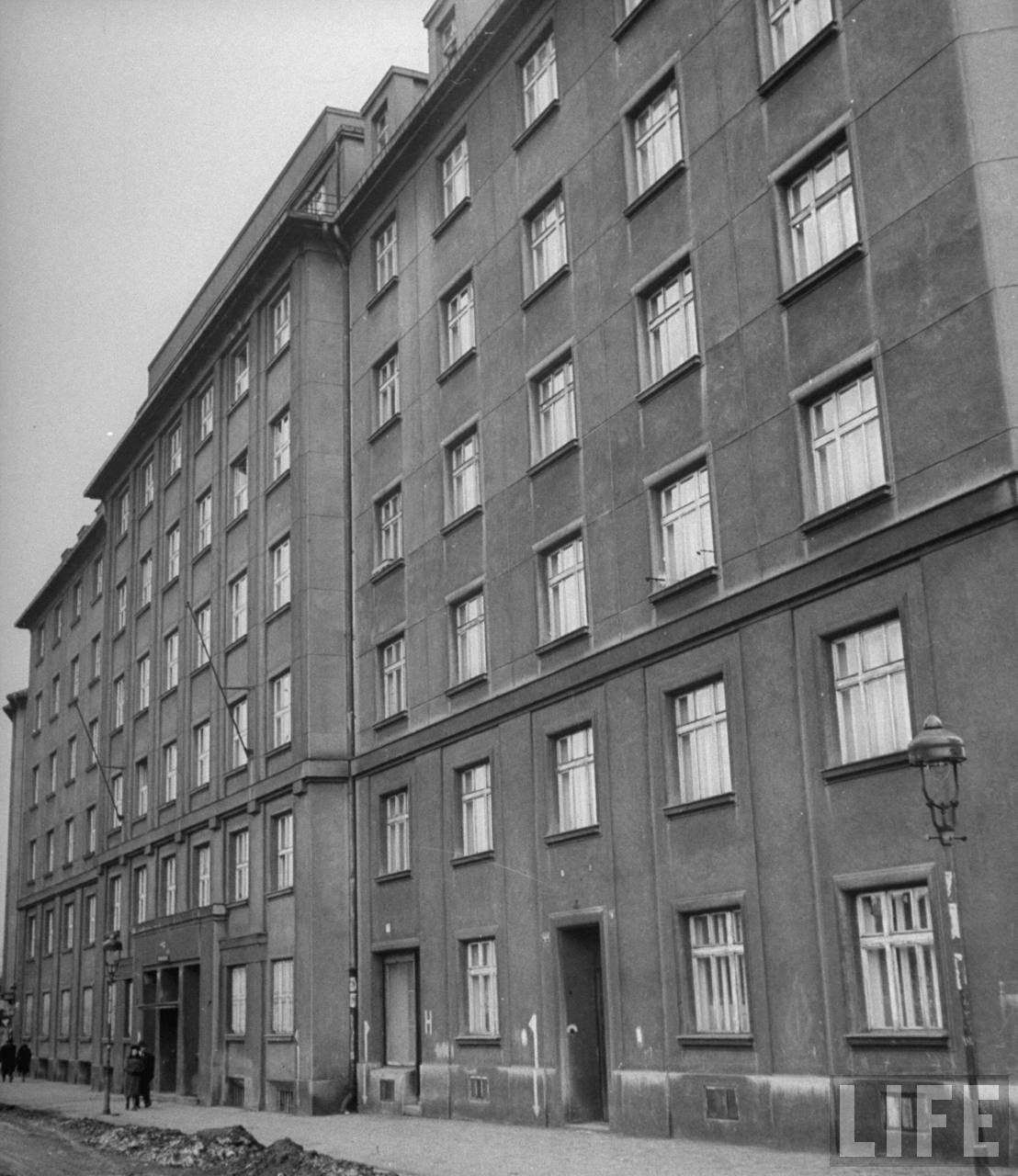 There is also a hostel named for Czechoslovakia's national hero, Masaryk.
And what did students do after hours?


Students felt privileged to study and excelled in their respective fields. They understood that they were learning from the best of the best.
It sure looks and feels different than education here…
You can view the entire LIFE Photographic Essay here.
Photographer: Alfred Eisenstaedt (December 6, 1898 – August 23, 1995) was a German-born American photographer and photojournalist. One of the most prolific photographers of the twentieth century, he began his career in pre-World War II Germany, and after moving to the U.S., achieved prominence as a staff photographer for Life Magazine which featured more than 90 of his pictures on its covers with over 2,500 photo stories published. Eisenstaedt was "renowned for his ability to capture memorable images of important people in the news, including statesmen, movie stars and artists" and for his candid photographs, taken with a small 35mm Leica camera and typically with only natural lighting.
Sources: Life Magazine, Wikipedia.
* * * * *
Thank you in advance for your support…
You could spend hours, days, weeks, and months finding some of this information. On this website, we curate the best of what we find for you and place it easily and conveniently into one place. Please take a moment today to recognize our efforts and make a donation towards the operational costs of this site – your support keeps the site alive and keeps us searching for the best of our heritage to bring to you.


Remember, we rely solely on your donations to keep the project going.
We appreciate you more than you know!
If you have not already subscribed to get TresBohemes.com delivered to your inbox, please use the form below now so you never miss another post.
Czechoslovakia, Prague, 1940s, Cities, Education, Czechoslovakian, Sacred Articles, History, Schools, Religion, Buildings, Charles University, Students, Education, Students, Czechoslovakia, Czechoslovakian, Religion, Sacred Articles, Schools, Cities, Prague, Charles University, 1940s