Today I wanted to share some lovely Czech Art Deco pottery by Ditmar Urbach from the 1930s.
Karel Rudolf Ditmar lived from May 3, 1818 to March 22, 1895. In 1839, he and his brother Friedrich moved to Vienna where they began trading in oil lamps.
As the Ditmar Brothers, they opened their own metalwork facility which manufactured oil lamps in August of 1841 and in the 1850's Rudolf developed what was known as the "Viennese Moderateur Lampe". This lamp had an adjustable oil supply mechanism, which was very practical and came to dominate world markets.
Because of changes in lighting style, lamp bodies changed from metal bases to ceramic ones due to the infinite number of design possibilities available. So to meet demand and keep up with the style, Rudolf open an art pottery (ceramics) factory in Znojmo in 1879. This was the first of its kind in Europe. The purpose was originally to manufacture lamp bodies in earthenware, but they also experimented with porcelain. Operation officially commenced in 1880, and at that time, production was focused mainly on the lamp bases, rustic dishes and majolica. By 1884, the production shifted focus mainly on health products and ceramics, including sinks and bathtubs made of ceramic. Around 1890 they also started to produce a range of steins.
Thanks to their quality, they quickly found success (and sales) in markets all across Europe. The company, which at that time was led by brothers Richard and Oskar Lichtenstern, had offices in Prague, Milan, Zurich, Hamburg, but also as far as Bombay – where they employed over 600 people.
Rudolf died in 1895. In 1910, the company now called Rudolf Ditmar Erben (heirs) was purchased by the K. u. K. privilegierte Wilhelmsburger Steingut- und Porzellanfabrik and merged with the Brothers Urbach of Teplitz-Turn, (now Teplice-Trnovony, Czech Republic). Ditmar-Urbach AG, (Turn-Teplitz, Bohemia & Austria) and the Urbach brothers joined forces and began producing on an even grander larger scale.
In 1913, the companies were purchased by Triptis A.G. However, at that time the Ditmar factory became independent again when the factory was confiscated by the newly founded state of Czechoslovakia in 1919 and operated as Ditmar-Urbach, under its previous owner, Richard Lichtenstern.
Because of all of the political changes at the time, it was again confiscated by the Austrian Government, as part of the Anschluss in 1938, at which time it became Ostmark-Ceramics A.G. and subsequently it was nationalised in 1945.
In 1947 Richard's son Kurt, who had emigrated to the U.S. and changed his name to Conrad H. Lester, took back the company and changed its name to ÖSPAG (Österreichische Sanitär-, Keramik- und Porzellan-Industrie AG). This was eventually taken over in 1967 by the Keramik Holding Laufen, which is now part of the ROCA group.
Made in "Czechoslovakia" (what the Czech Republic was called before) is a very popular term with collectors. The name, first used as a mark after the country was formed in 1918, appears on glass and porcelain and other decorative items. All of the work was totally hand painted and many pieces – the ones on this page – were painted in black, red and green, typically on a yellow background.
The pieces are quite rare and highly desirable, especially for people who appreciate the hand painted art deco style.
Enjoy the lovely works – and if you want to see even more examples, a great place to search is on eBay. And if you end up buying a piece for your collection, we'll even get a little commission which helps us pay for this site and keep bringing you excellent content!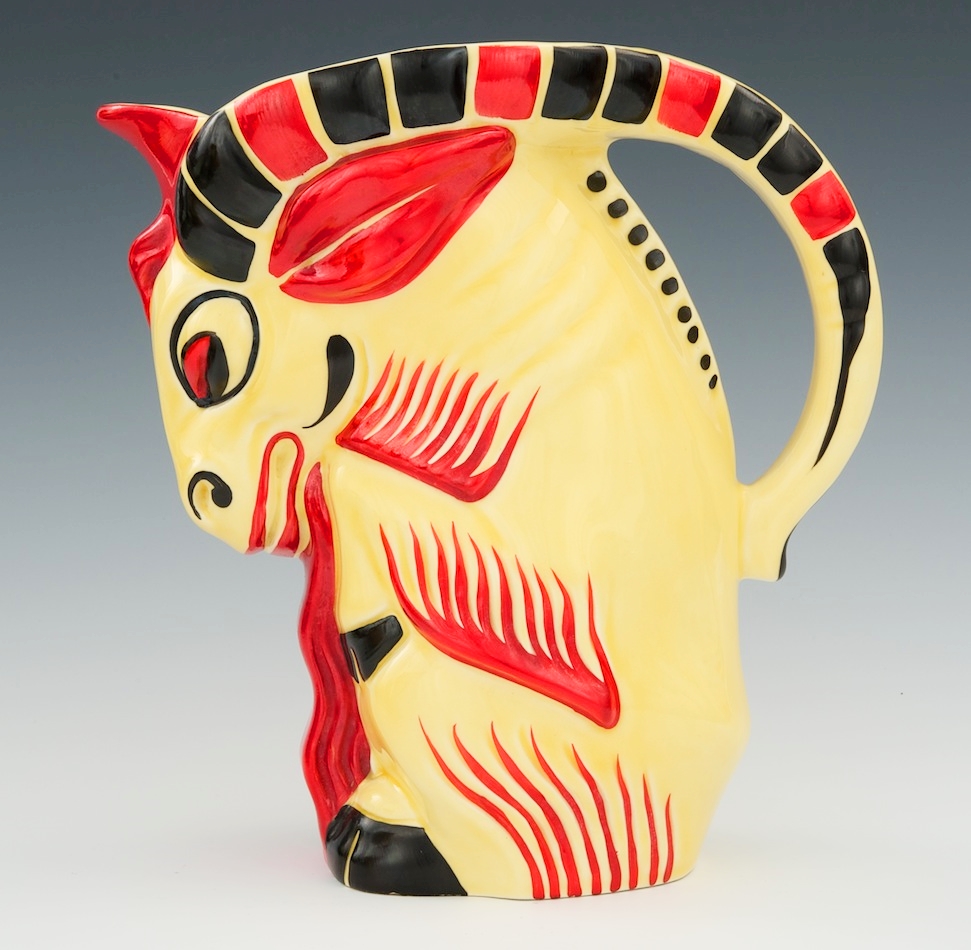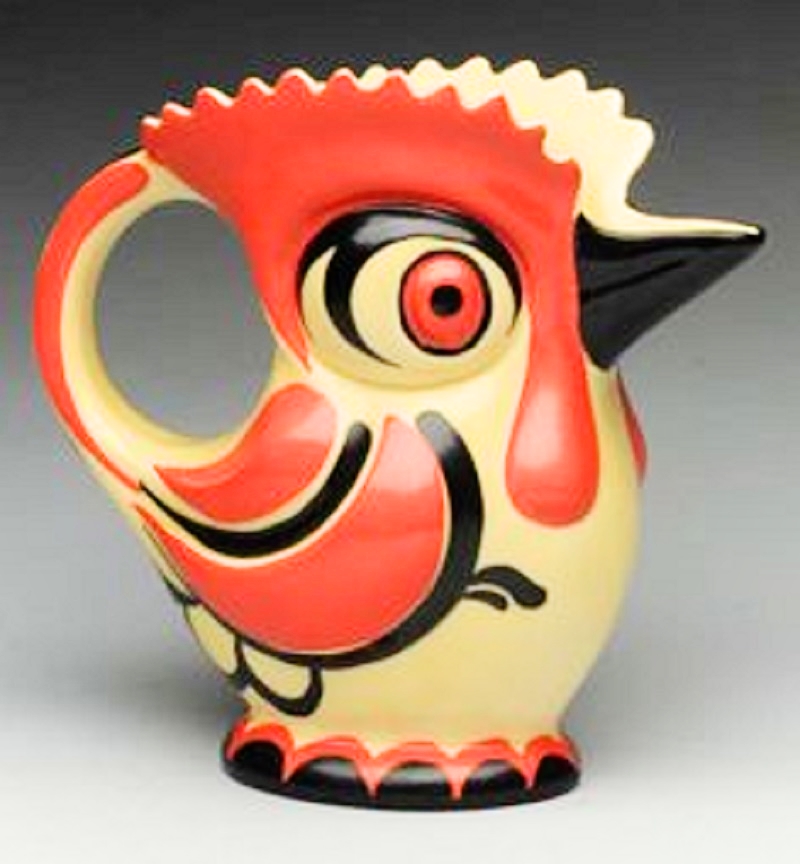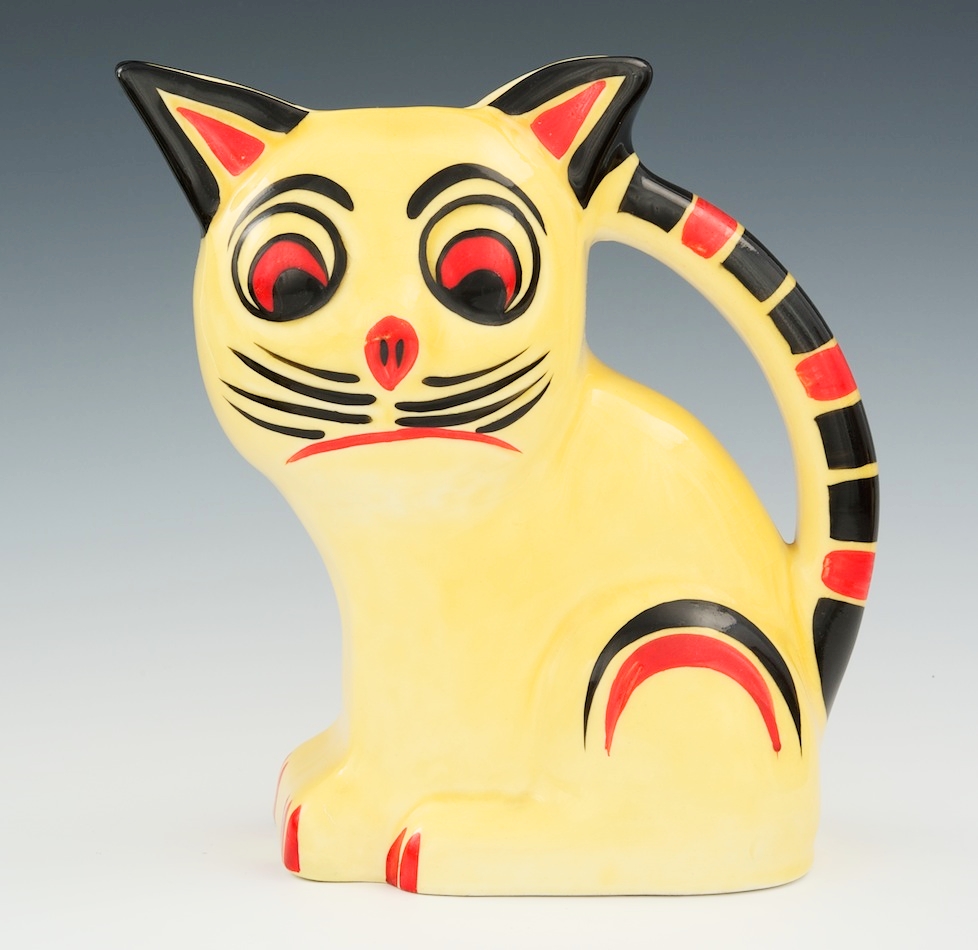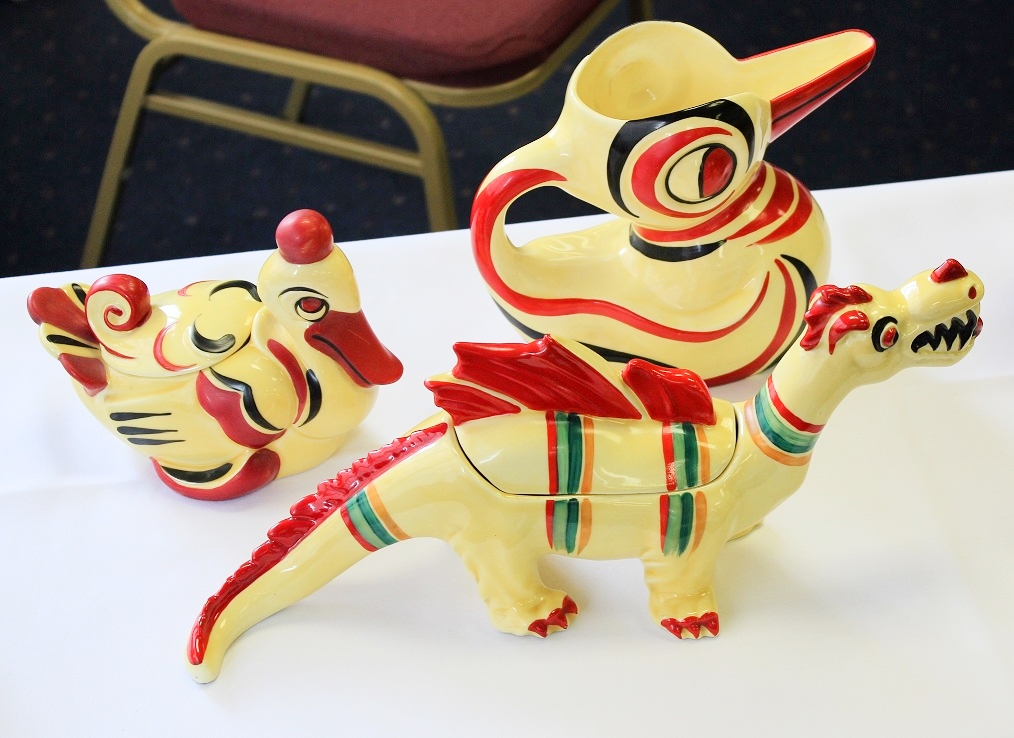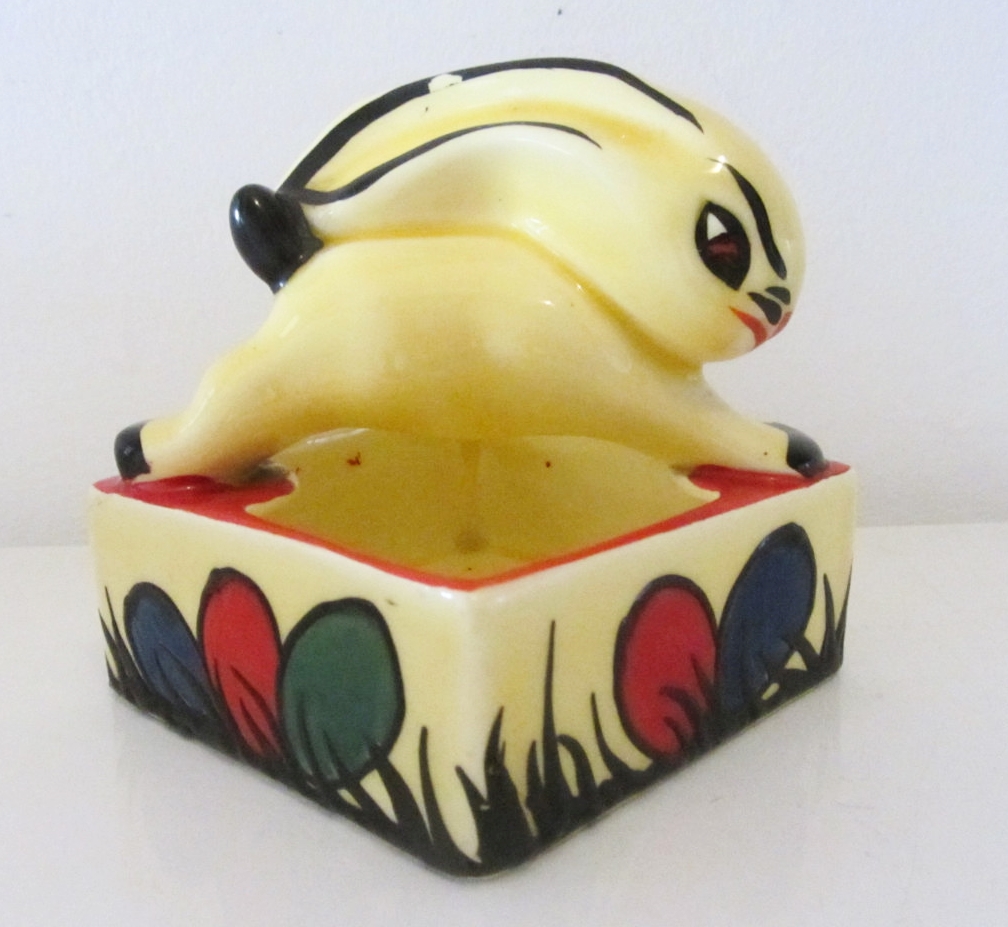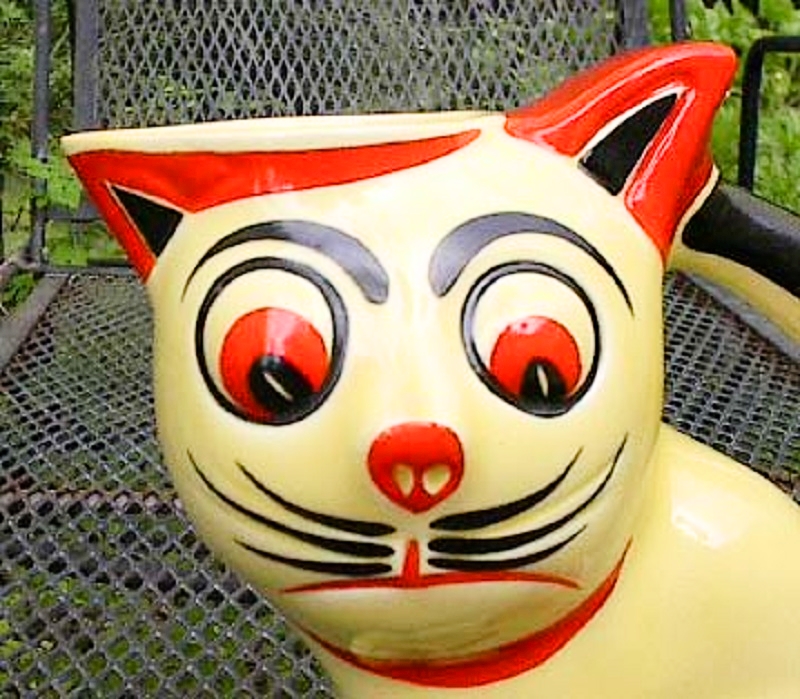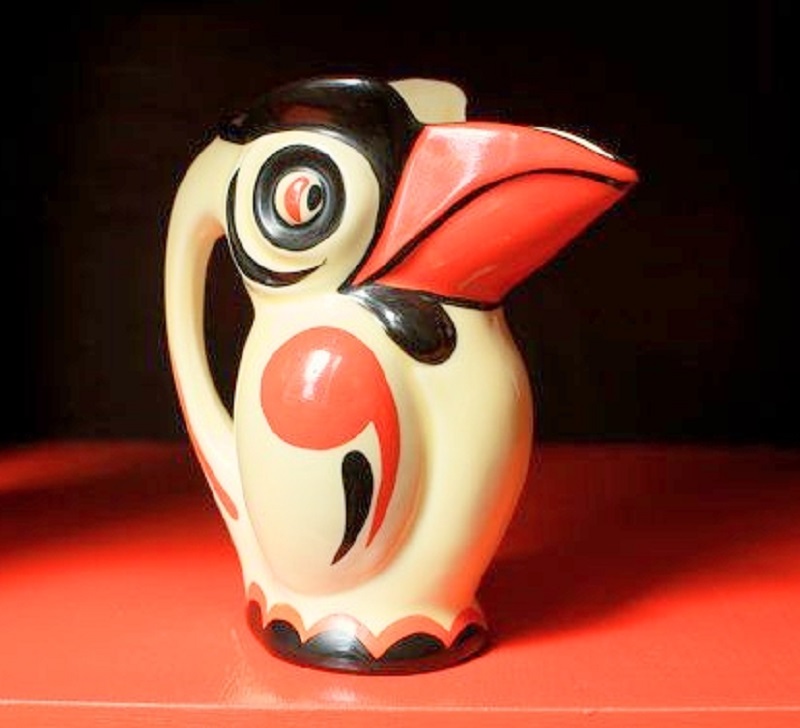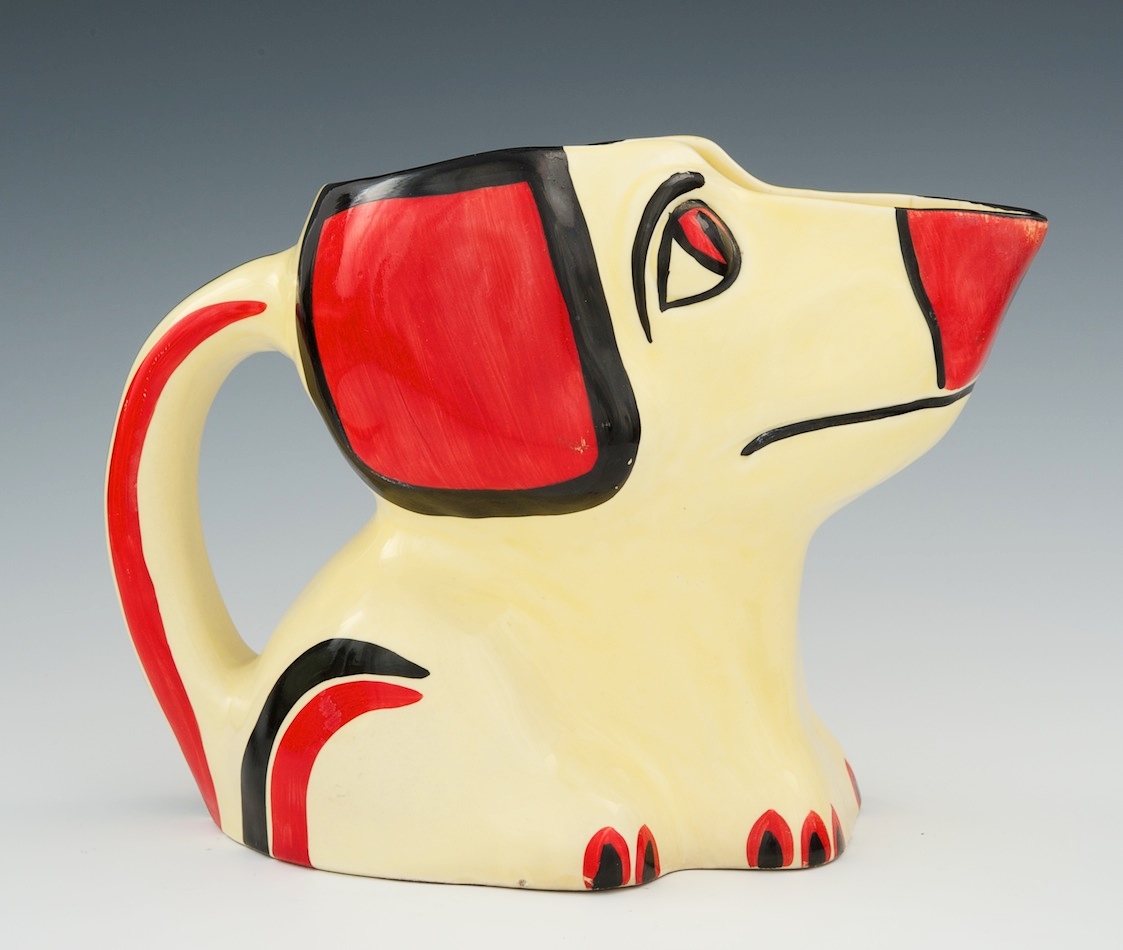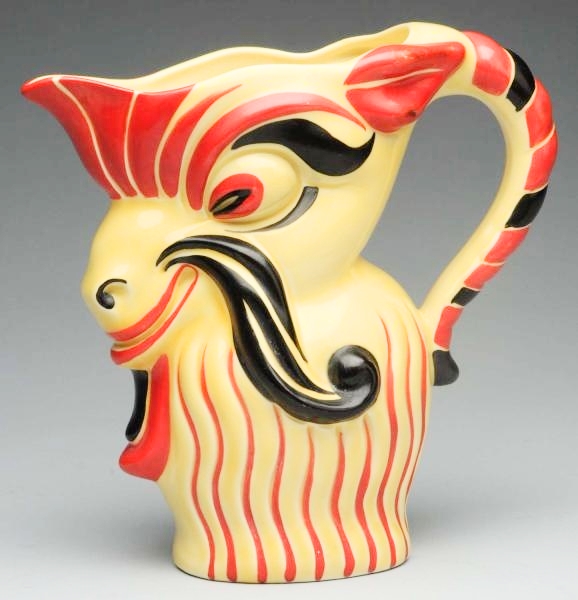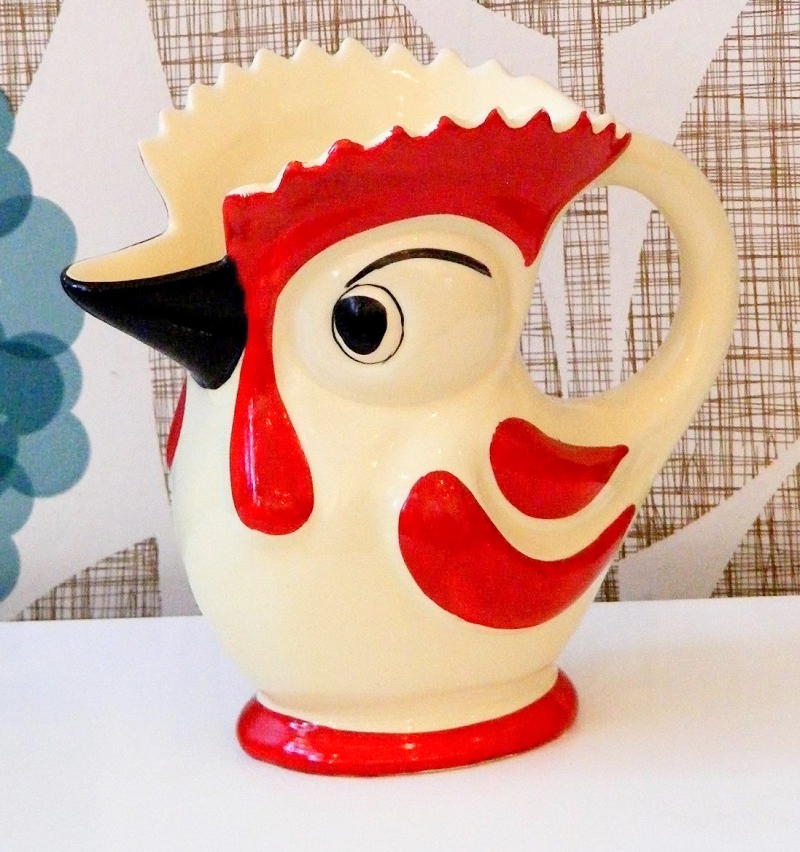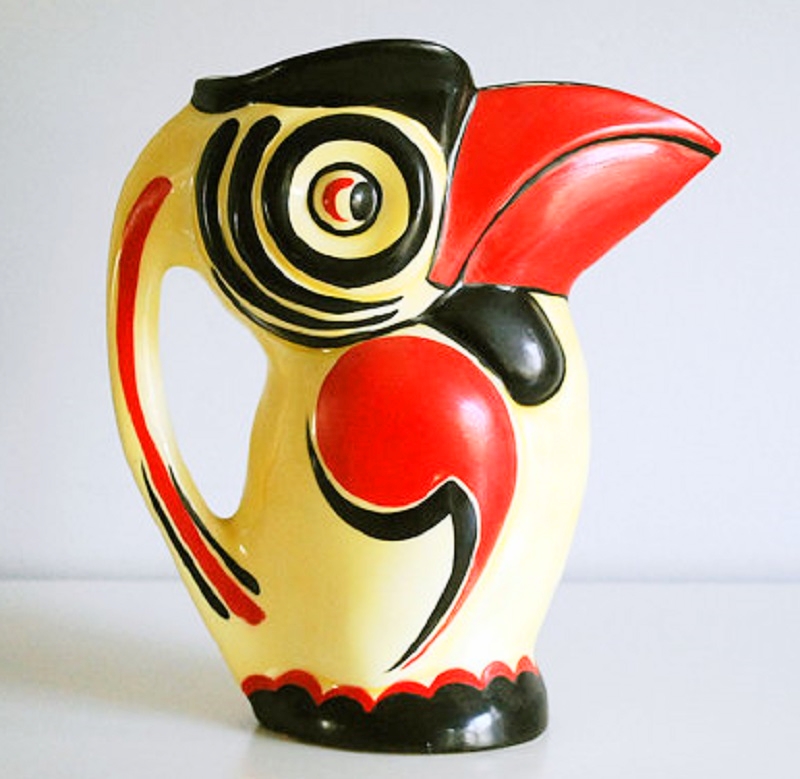 Sources: Ebay, Ditmar Bio, Porcelain Marks, History of Ceramics.
If you have not already subscribed to get TresBohemes.com delivered to your inbox, please use the form below now so you never miss another post.
---
Remember, we rely solely on your donations to keep the project going.
Become a friend and get our lovely Czech postcard pack.