Masaryk Cookies (Masarykovo cukroví)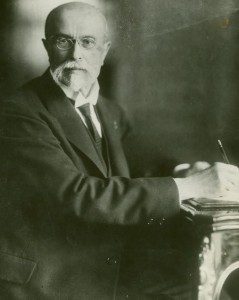 These classic cookies are named after President Masaryk. They are a favorite in Czech households and some people make them without the cocoa, adding some vanilla powder instead.
Because the hazelnuts are kept whole, they tend to break off at the edges when cutting them and that makes them appear that someone has already taken a bite out of them.
For obvious reasons, that will not do and so we solved this by making them into balls instead.
We hope that instead of Masaryk Cookies you are not offended by Masaryk Balls…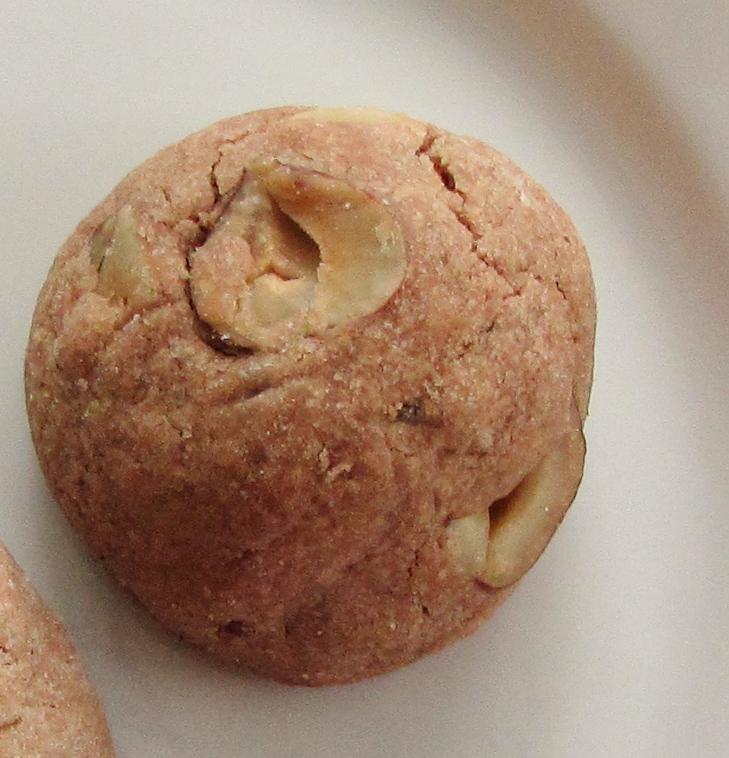 (Had to sneak in some wicked fun for the holidays!)
Ingredients
1  1/2 cups hazelnuts (whole)
2  1/2 cups flour
3/4 stick of  butter
1/2 cup sugar
1 tablespoon cocoa
1 egg yolk
optional – powdered sugar for coating
Directions
Soak the hazelnuts for 2 hours in cold water, then coarsely chop.
Add the remaining ingredients and work the dough until all of the ingredients are incorporated.
You can either place the dough on a large sheet of plastic wrap and form into a tube that will allow you to cut slices of cookie later, or just wrap in the plastic wrap to form balls later. Either way, the dough needs to rest in the refrigerator for at least 3 hours to harden.
Slice cookies with a sharp knife of 1/2 inch diameter or roll into balls and place onto a baking sheet lined with parchment paper.
Bake in a preheated oven at 350 degrees for approx 7-9 minutes.
Remove from oven and place on rack to cool.
When cool, dust with powdered sugar.
This image is from a flat, sliced batch before going in for powdered sugar.
See what I mean about them breaking off at the ends and looking like someone took a bite?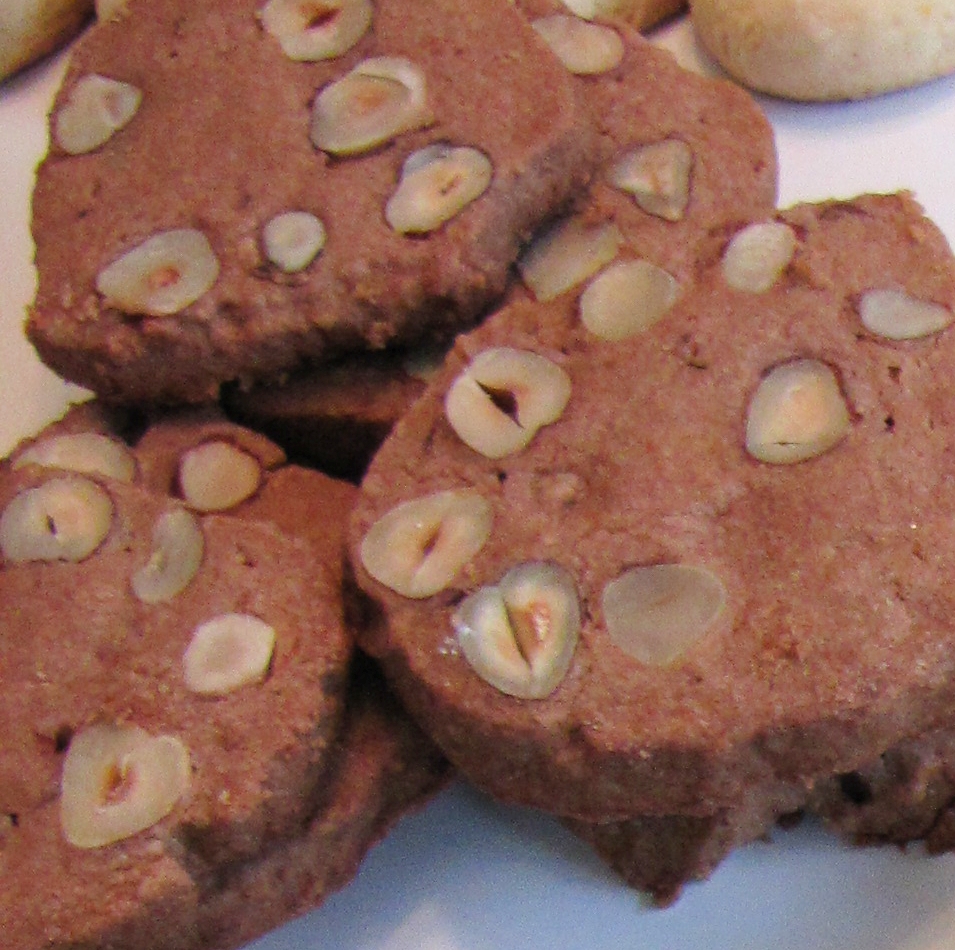 Needless to say, they are not the best looking cookies – but they taste delicious!
Stay tuned for more delicious Christmas cookies!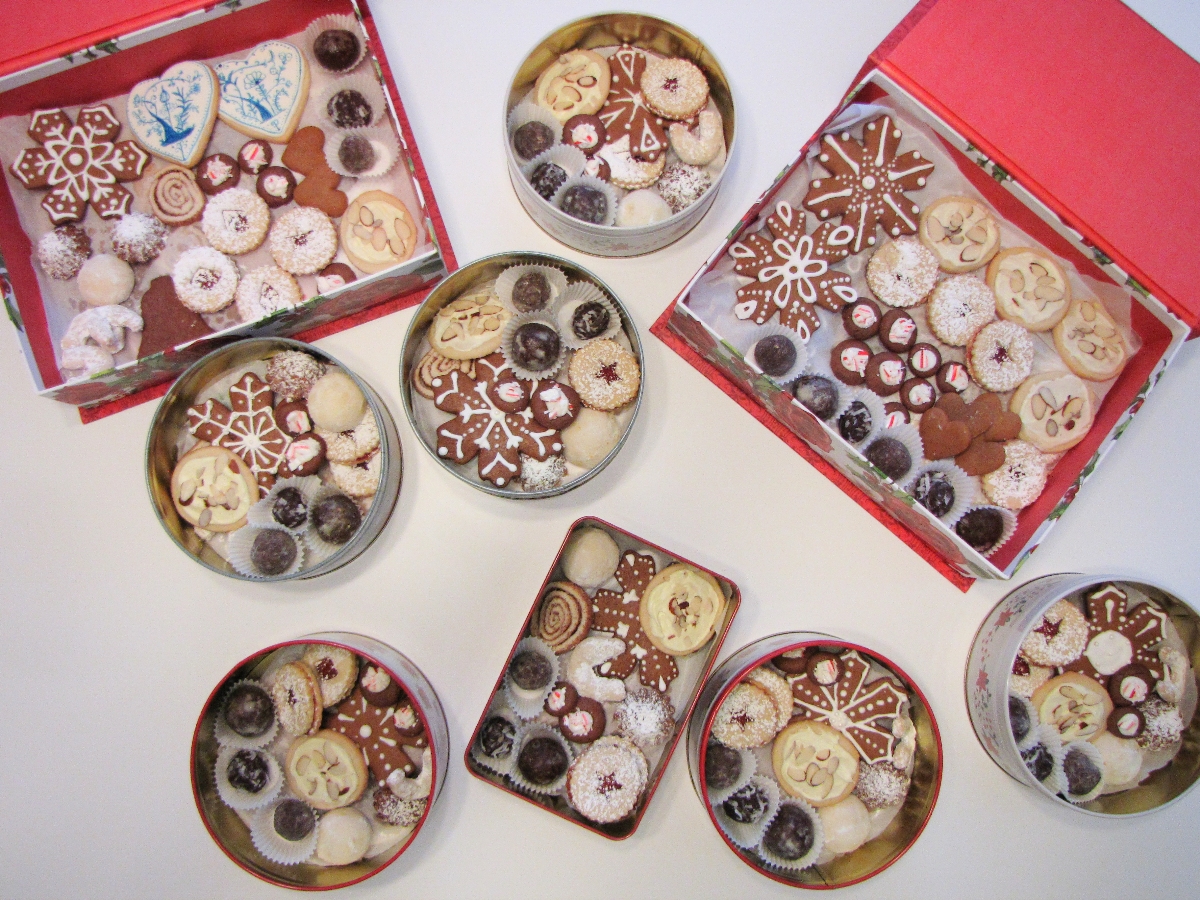 Note: We order our Vanilla Sugar at Walmart and it ships directly to our house!
If you have not already subscribed to get TresBohemes.com delivered to your inbox, please use the form below now so you never miss another post.
---
Remember, we rely solely on your donations to keep the project going.
Become a friend and get our lovely Czech postcard pack.