What many think of as the "Cossack" dress was in fact the traditional style of the mountain peoples of the Caucasus. Cossacks were Dagestanis, Terek, Kuban, Ossetians, Kabardians, Ingush, Chechens, Circassians, Tatars, Kumyks, Don, Kalmyks, Urals, Astrakhan to name a few…
The key (and most recognizable) piece in the outfit is called the cherkeska, a long flowing outer garment, which came in both simple and highly ornate versions. The front was cut quite deeply, in either a V or U shape. On the breast were large ornamental cartridge holders (originally, of course, they had been functional), sometimes decorated with braid, or even metallic silver (on wooden rods).
Cherkeskas were never patterned and generally they were in tones of grey to black; though tans, browns and dull reds were also seen. Blues were very rare and greens never, except that ones made from military stock in WWI were sometimes khaki.
Our post on Cossacks was so popular that we've decided to create another one, this time focusing on the lighter uniforms.
Enjoy the photographs!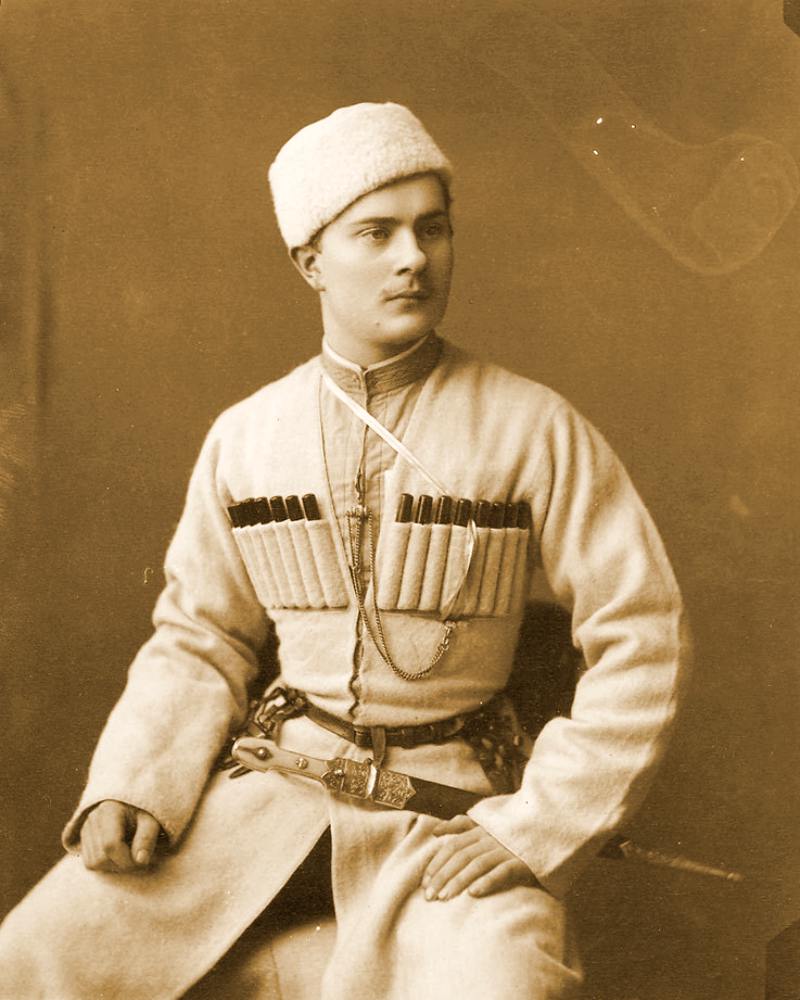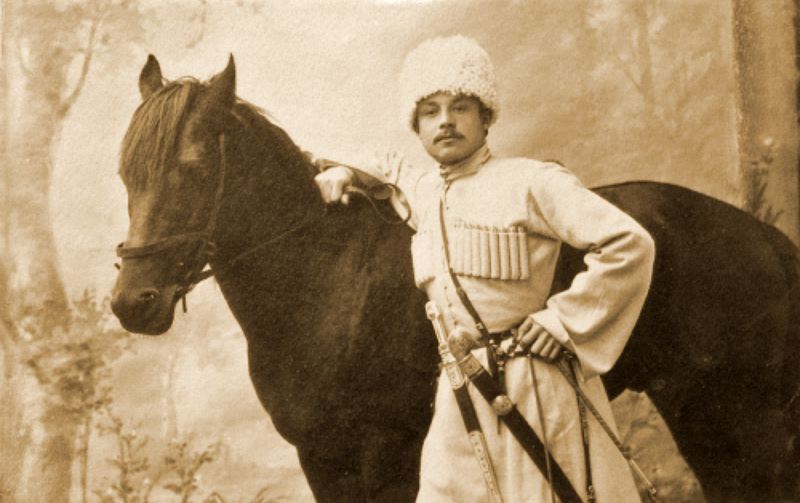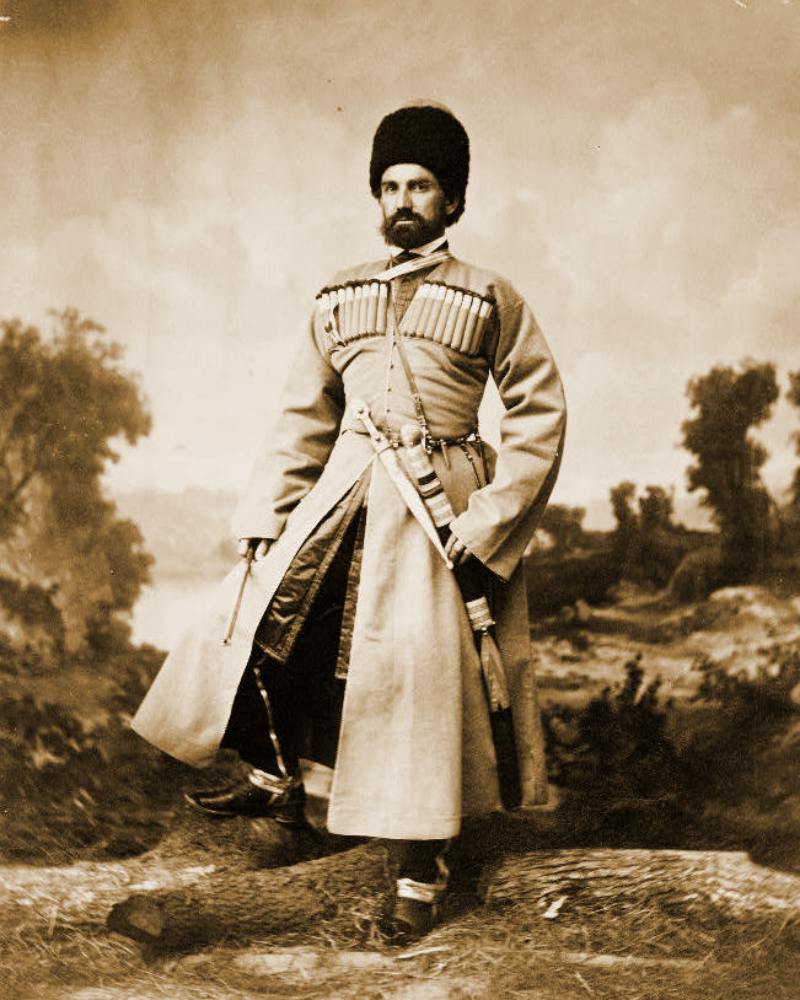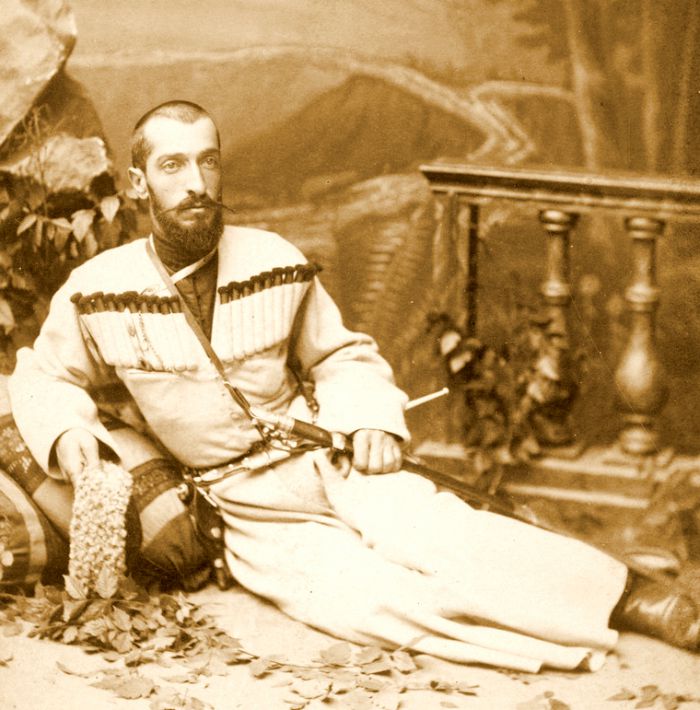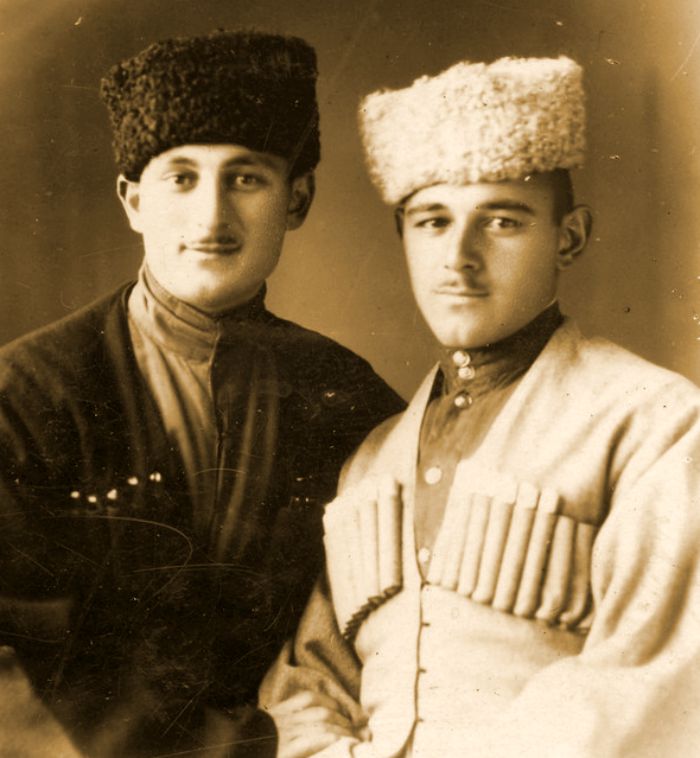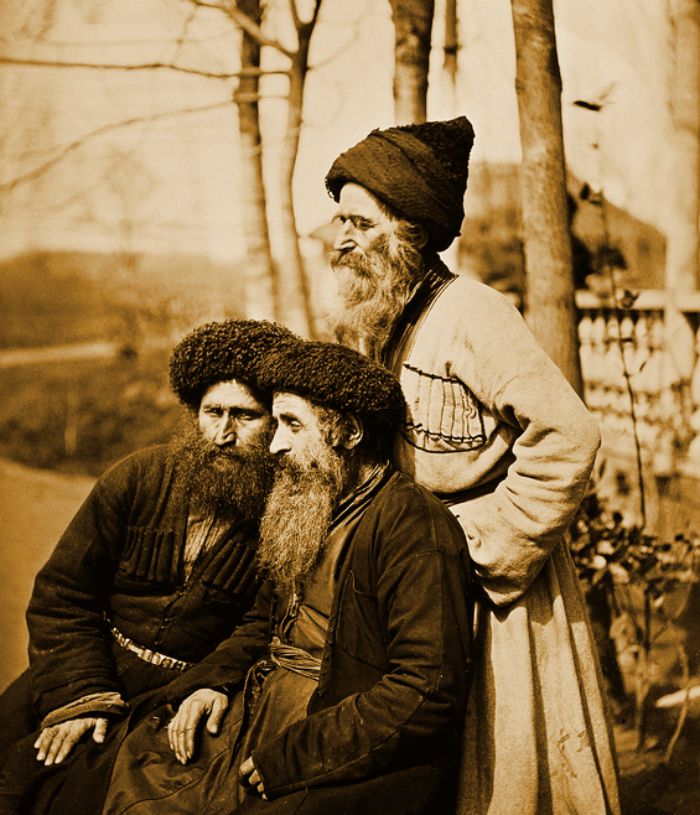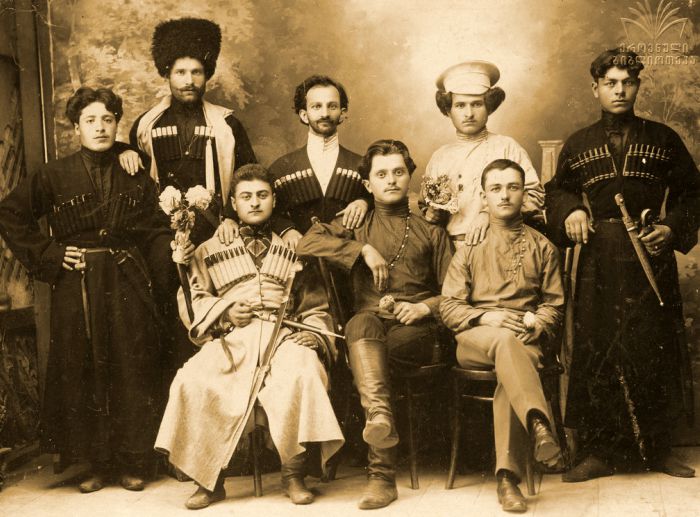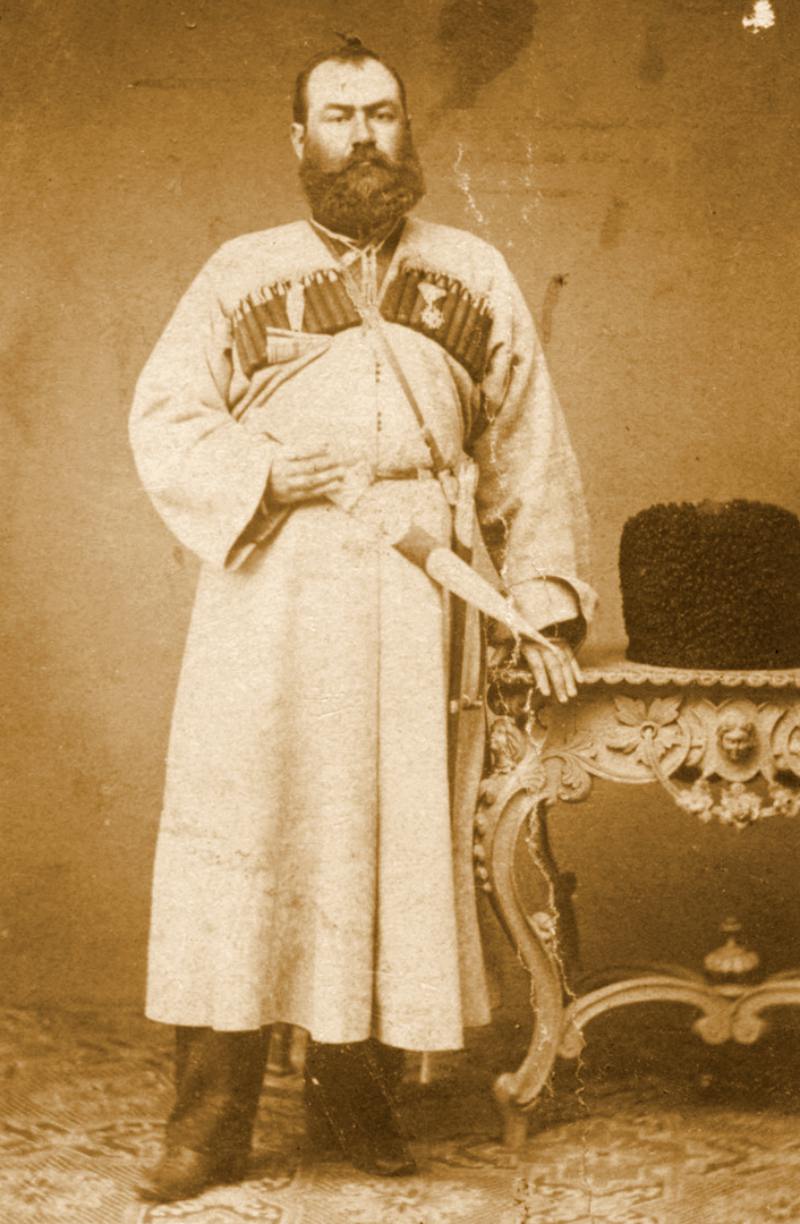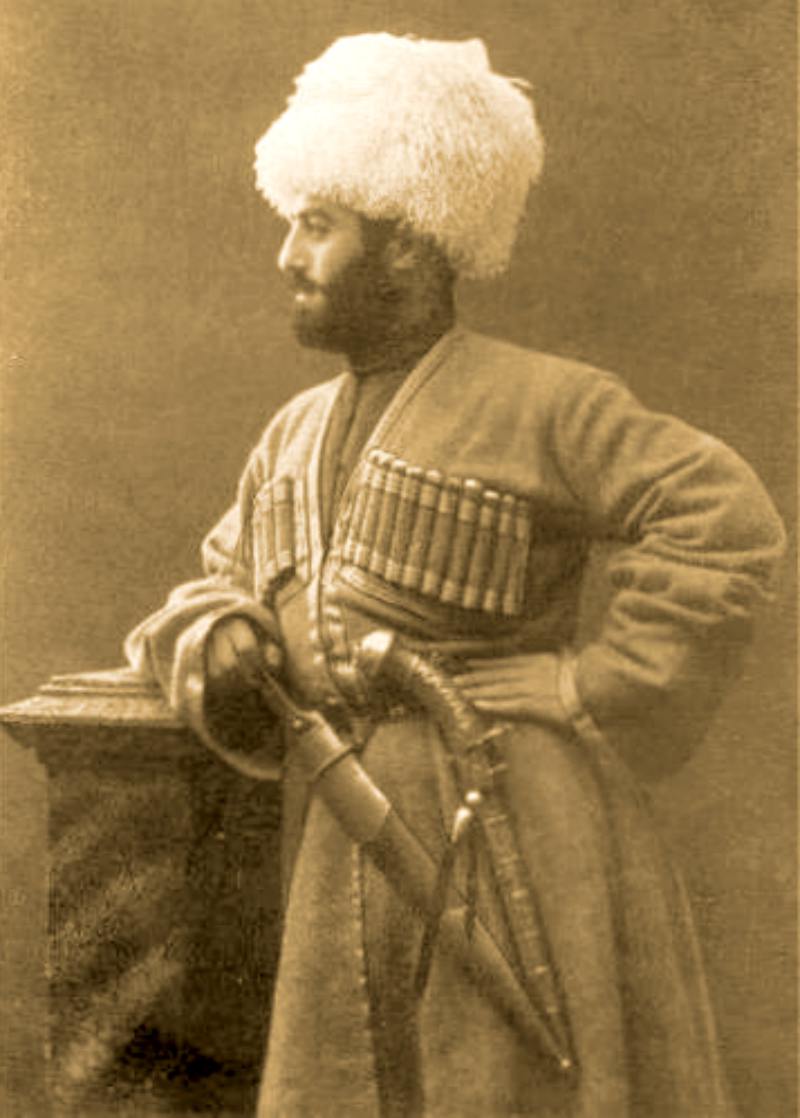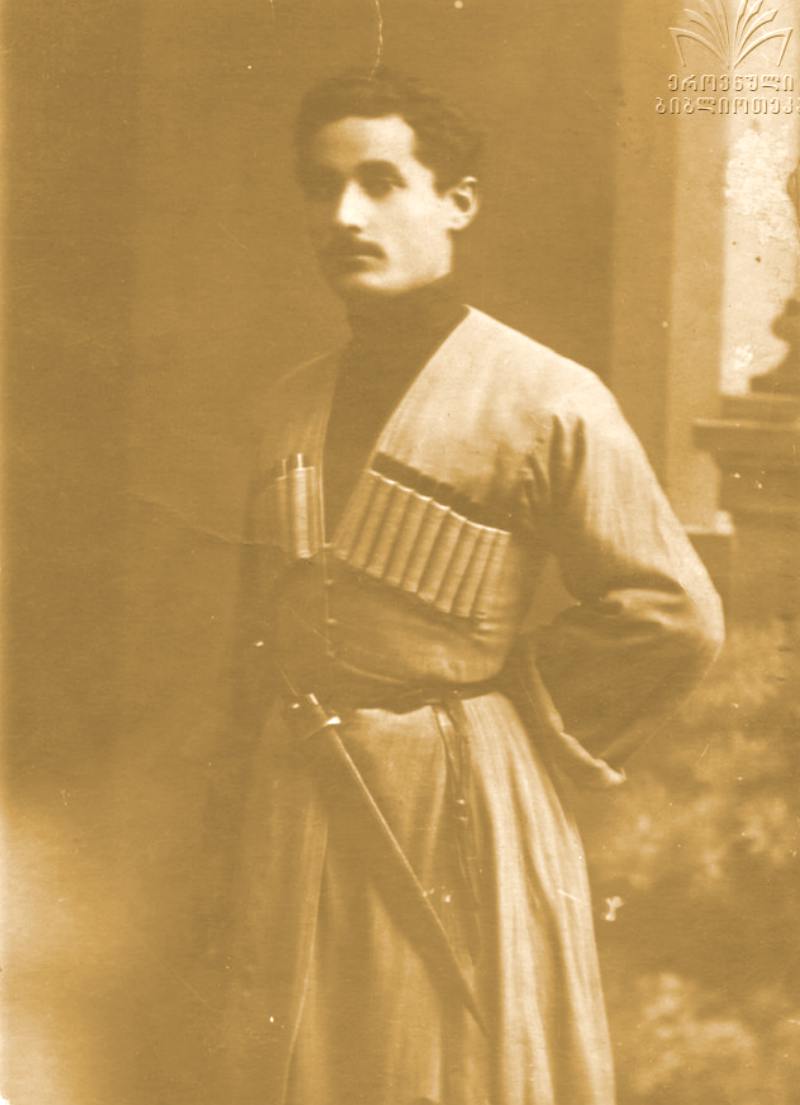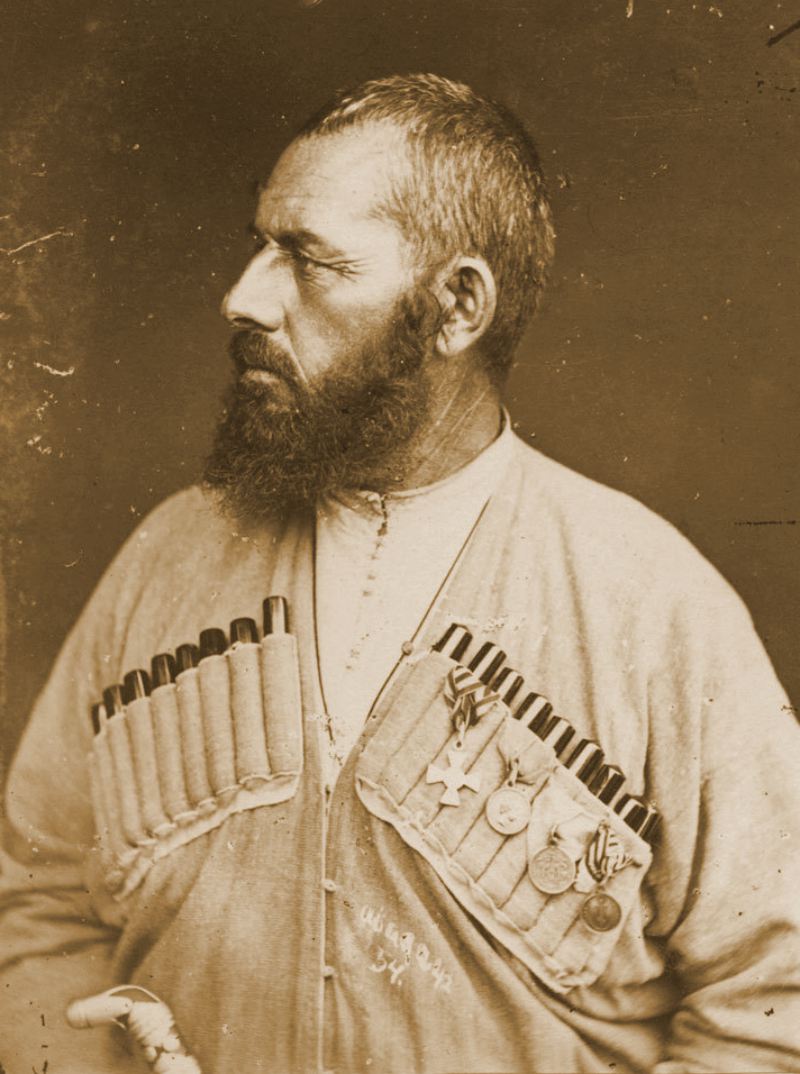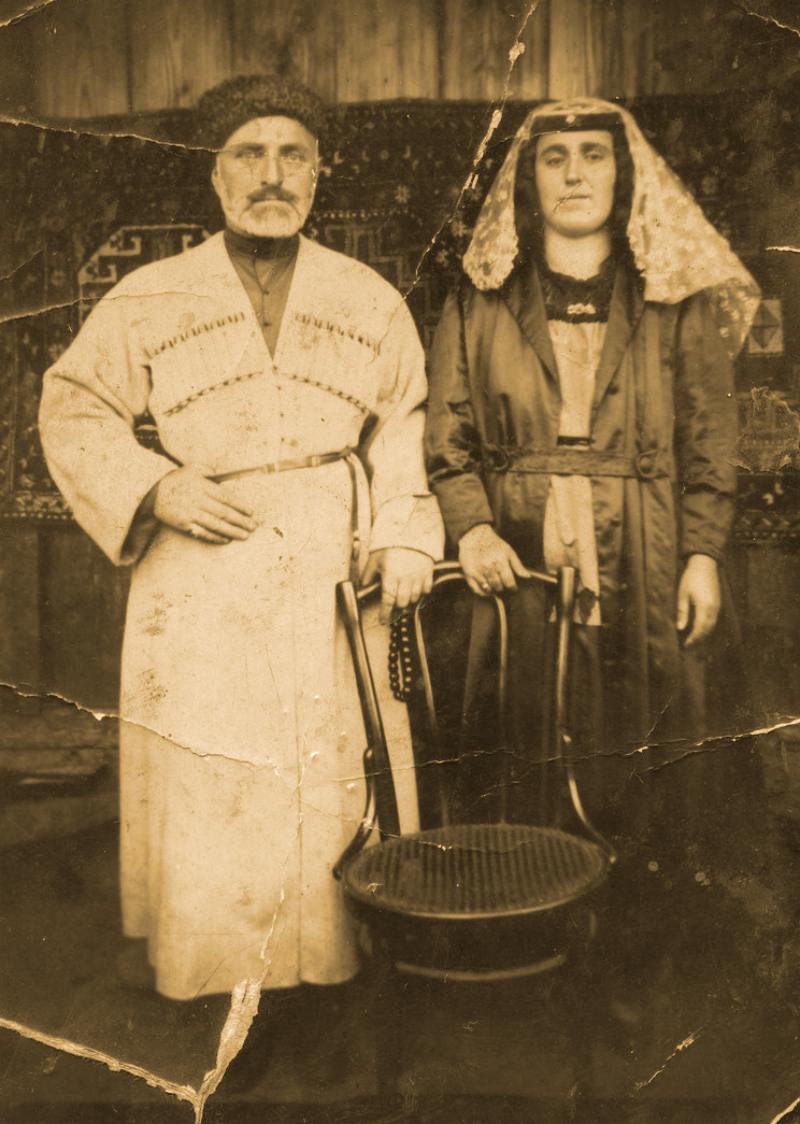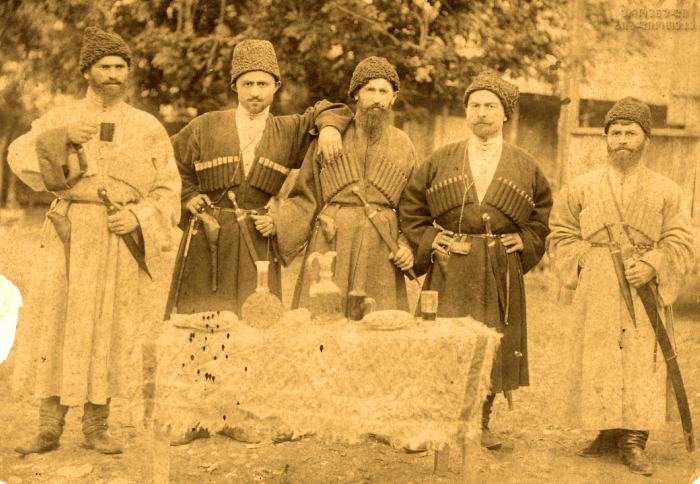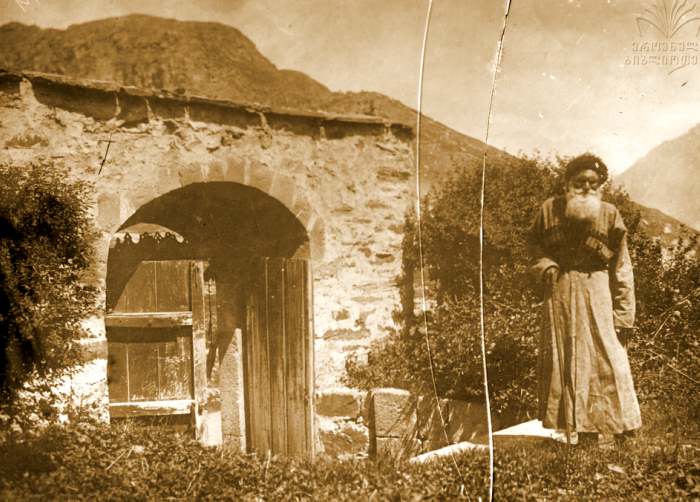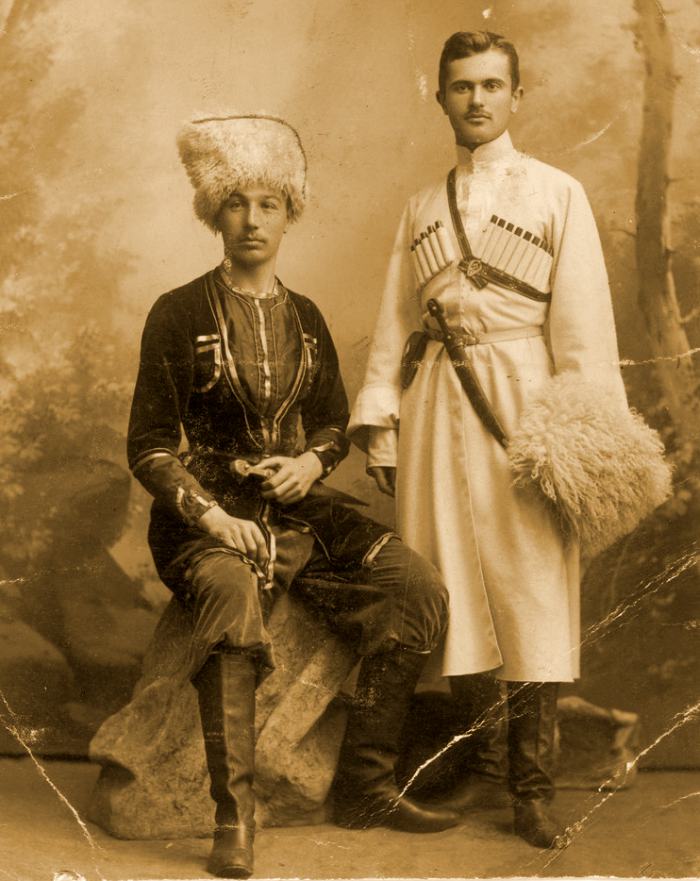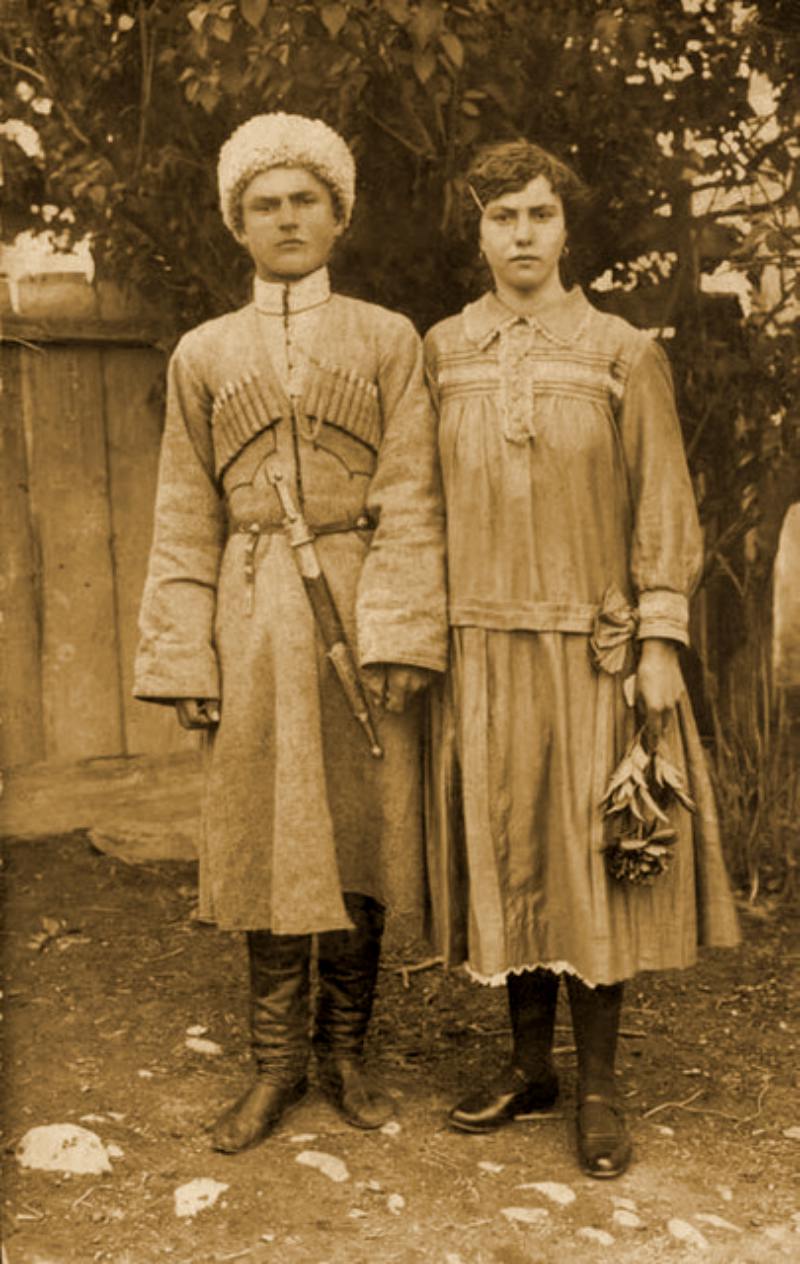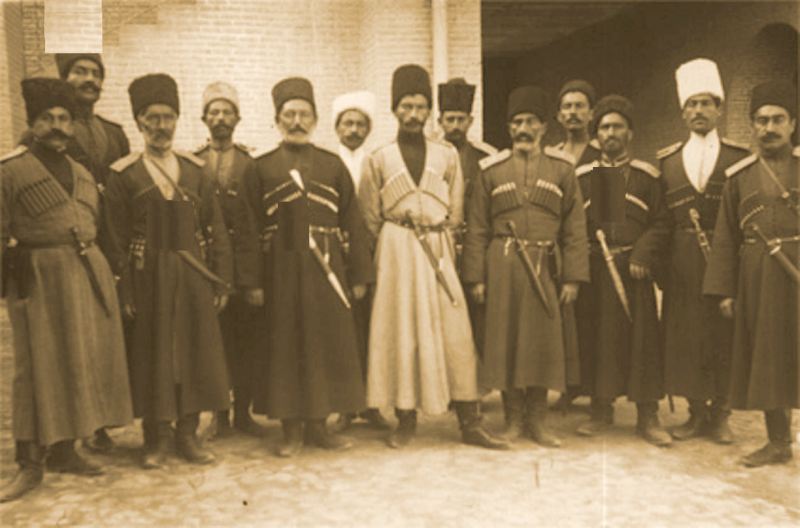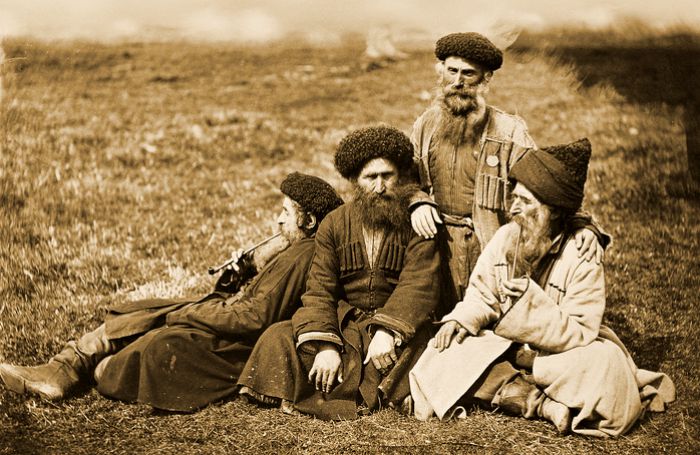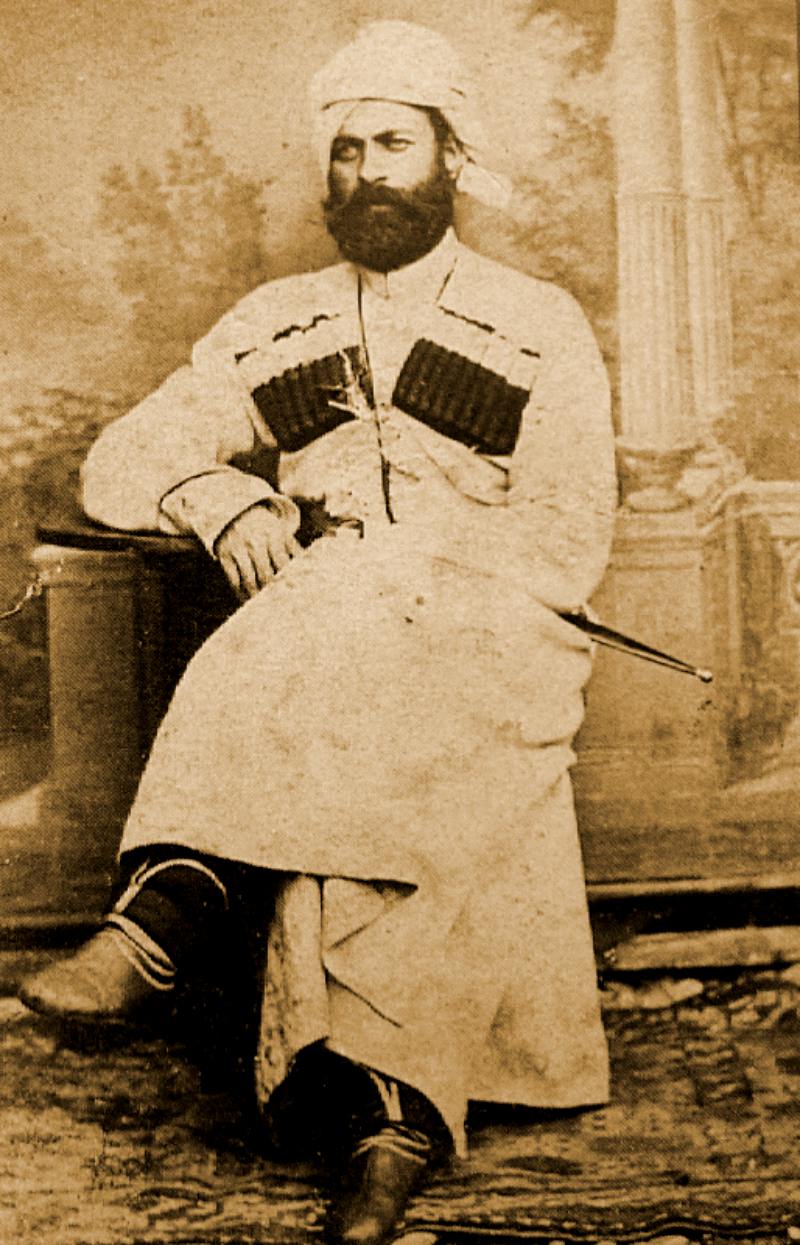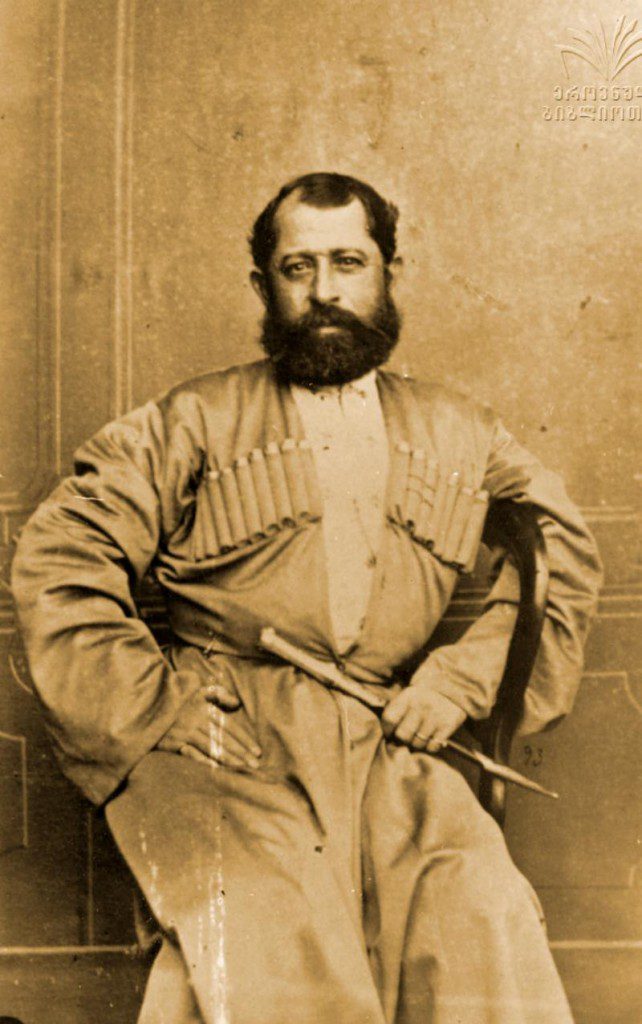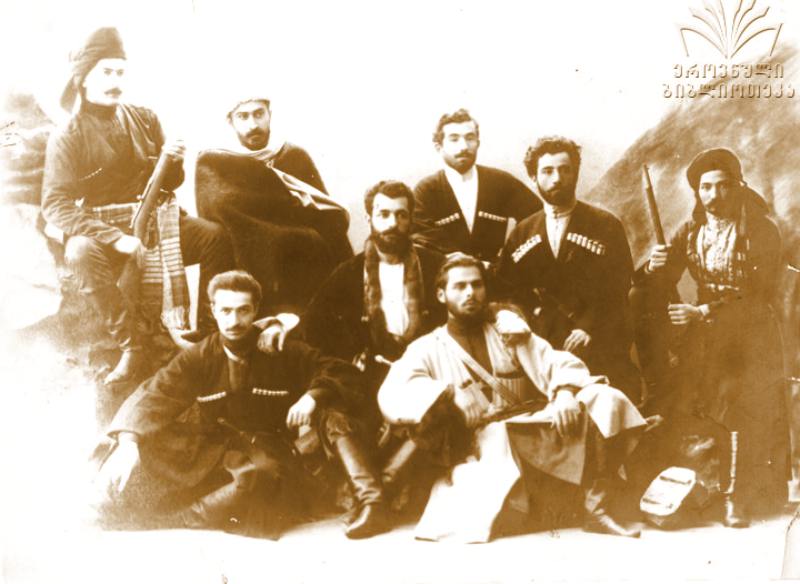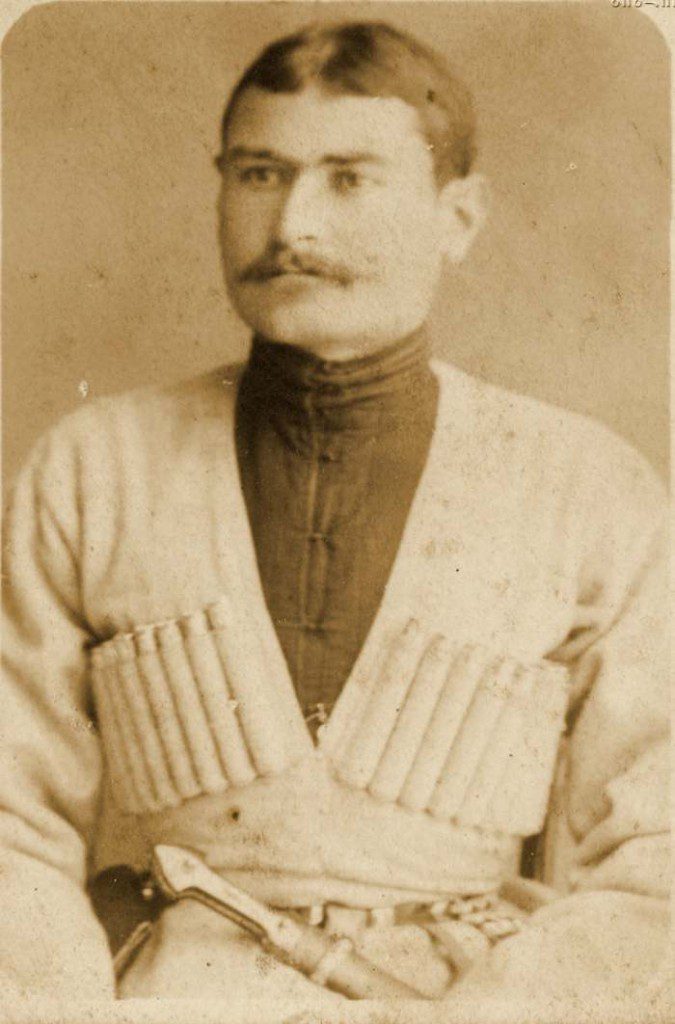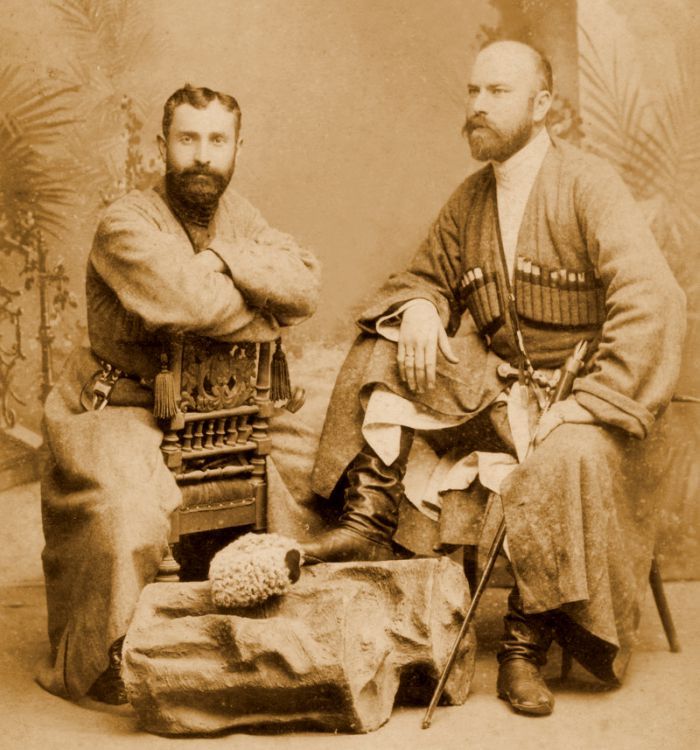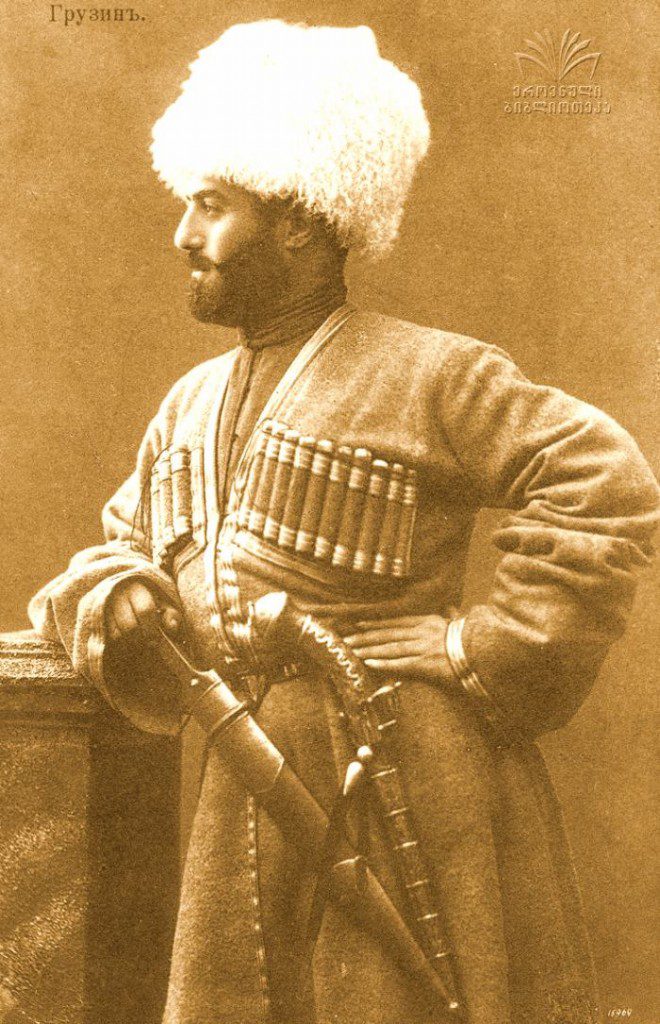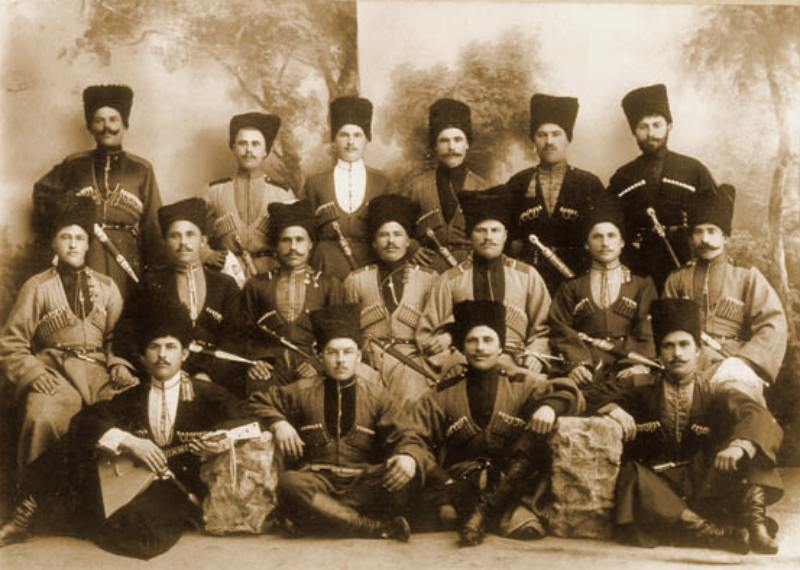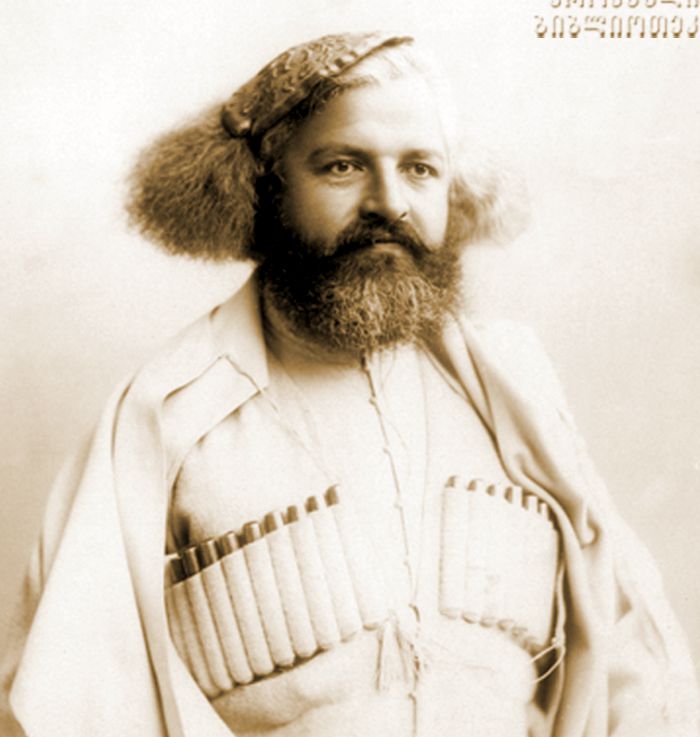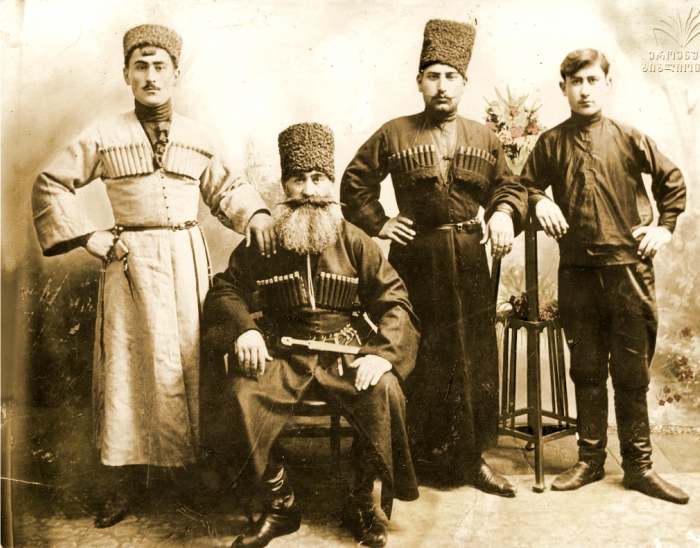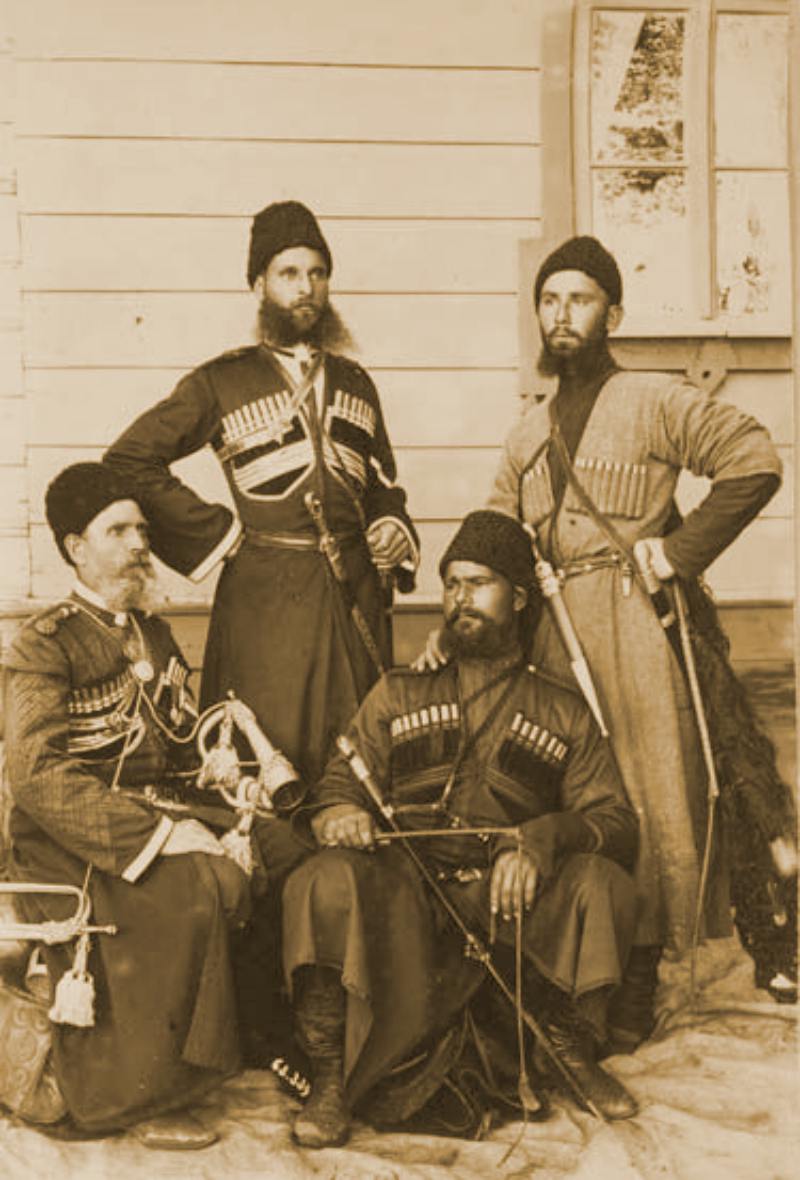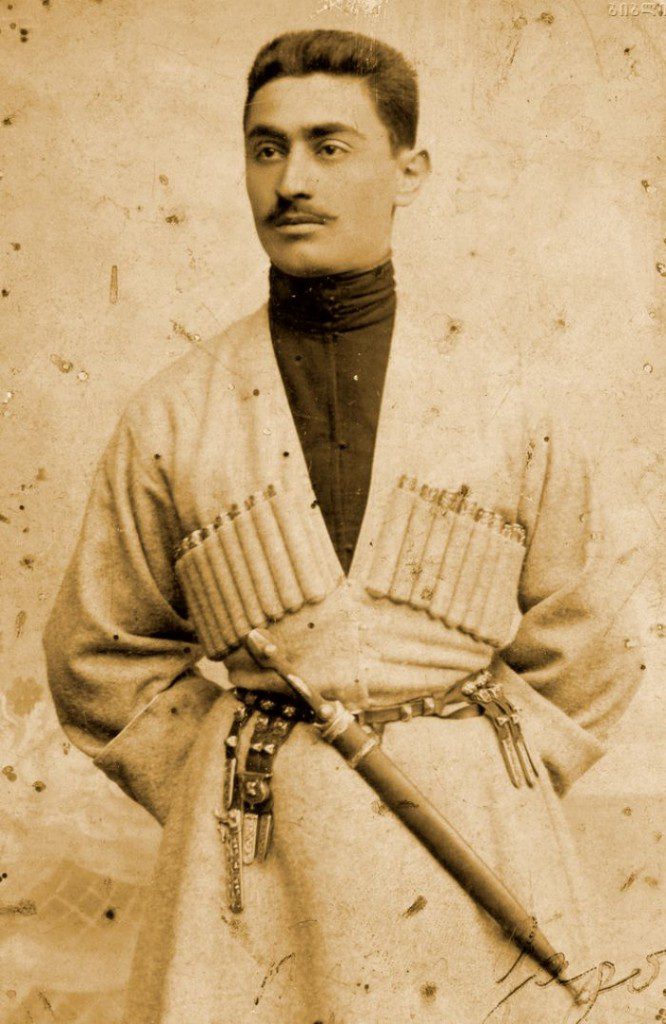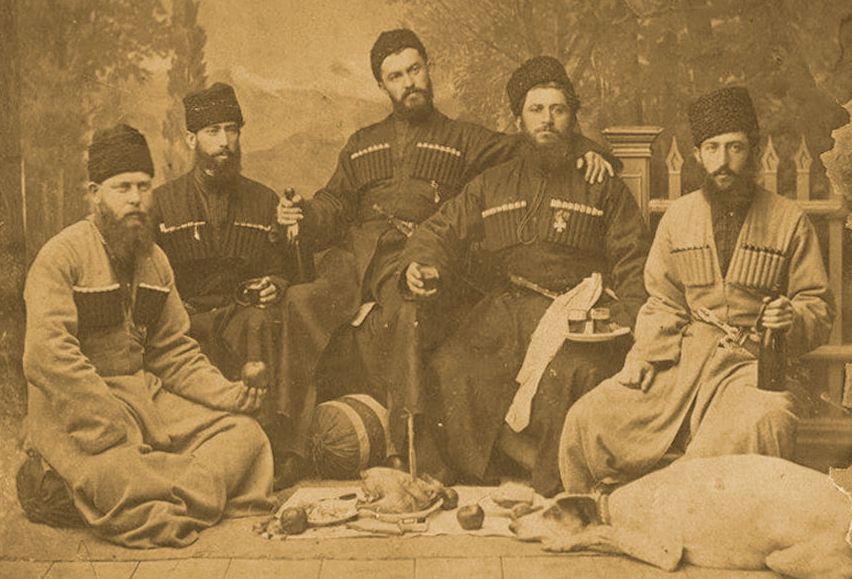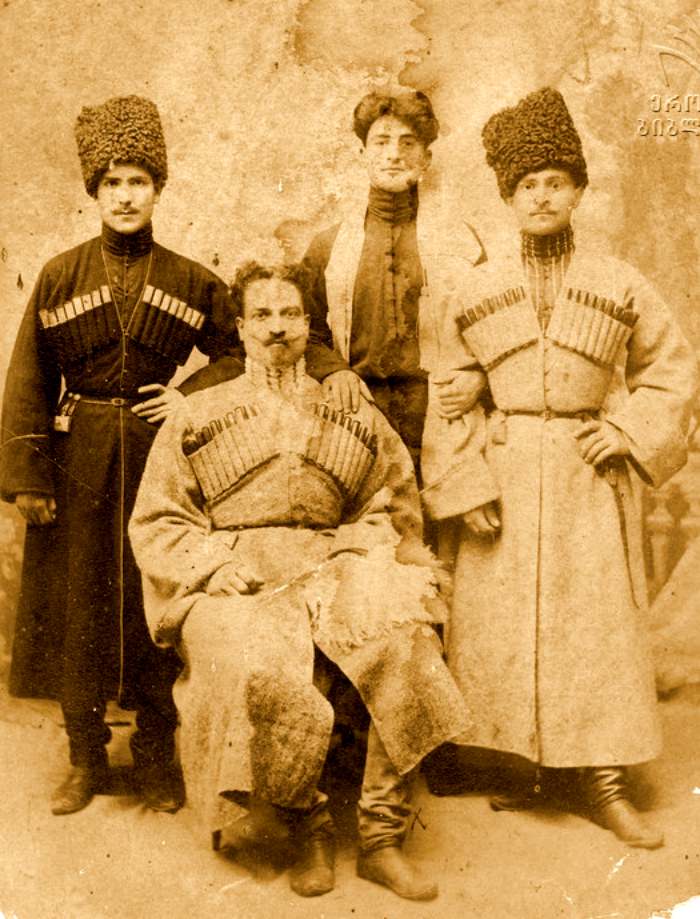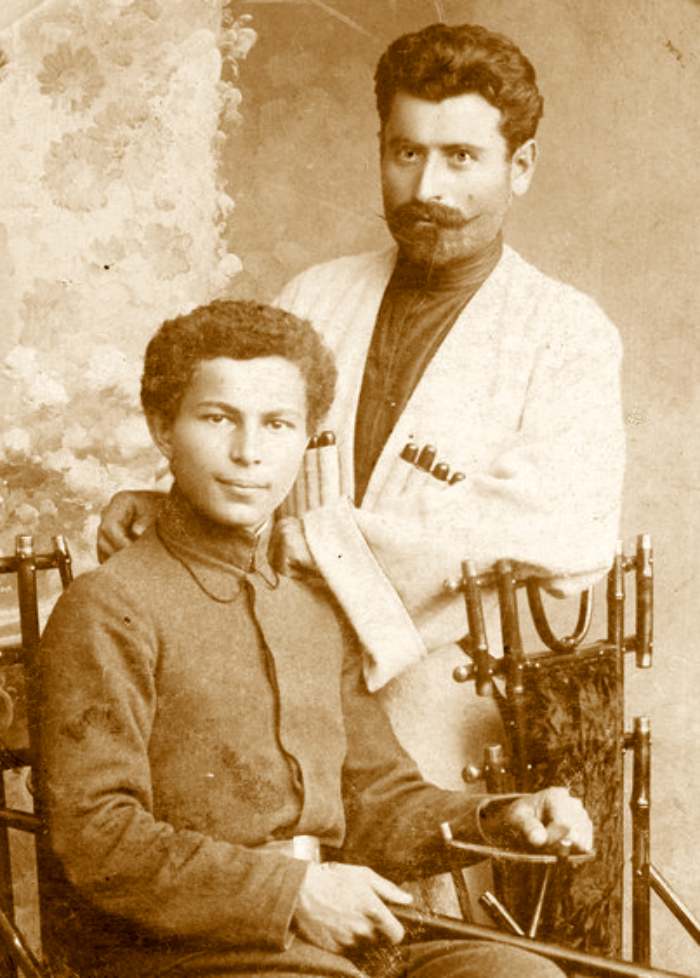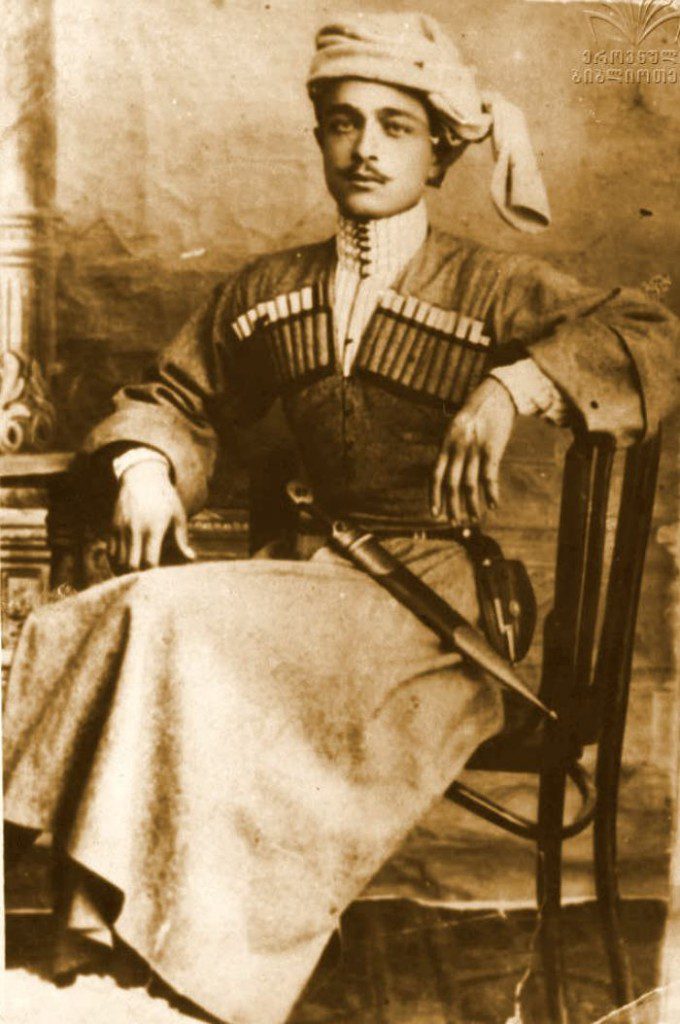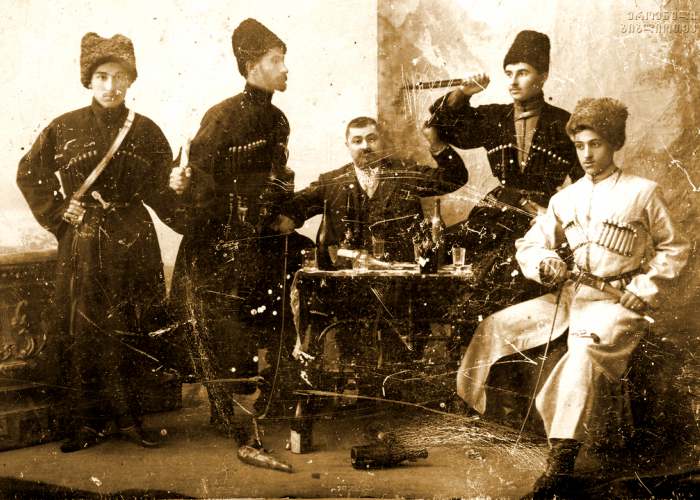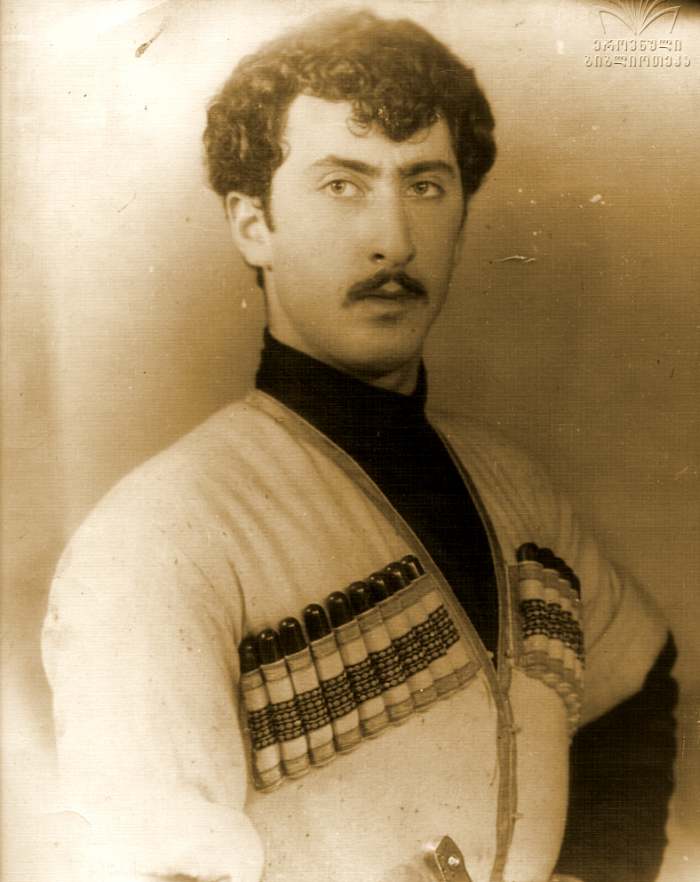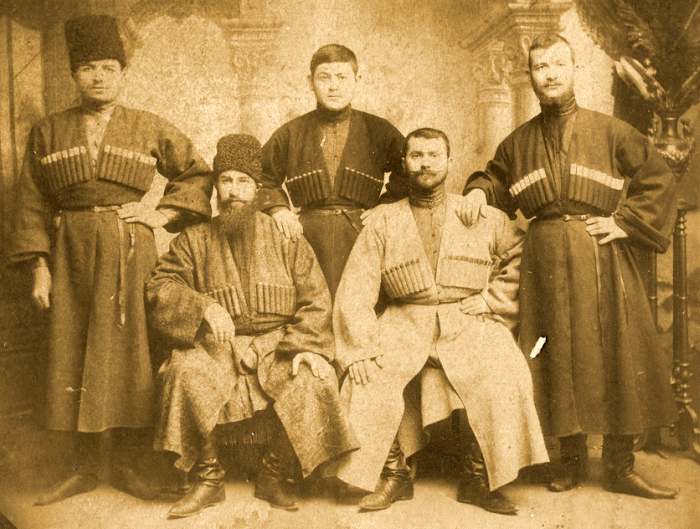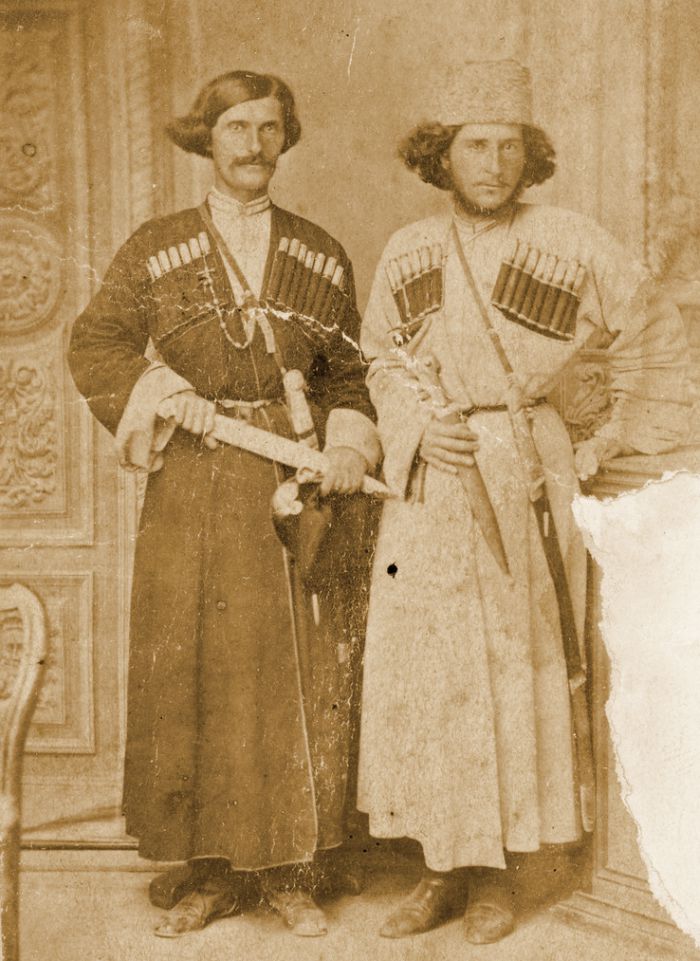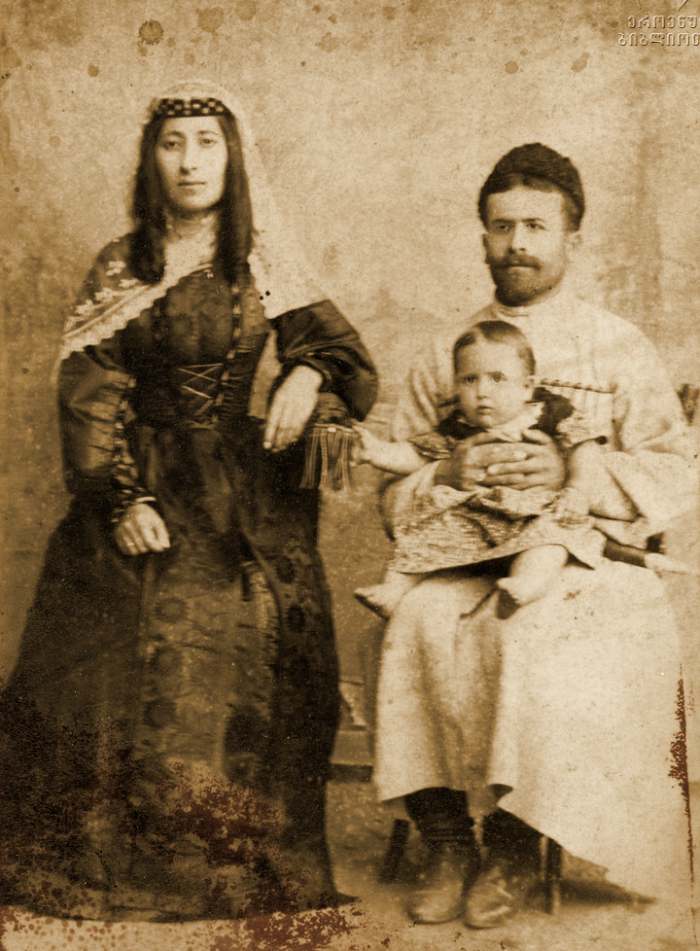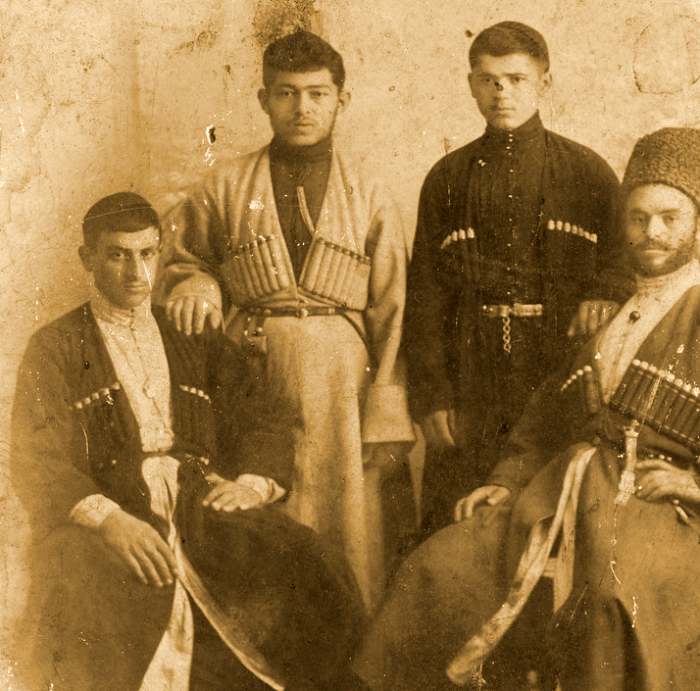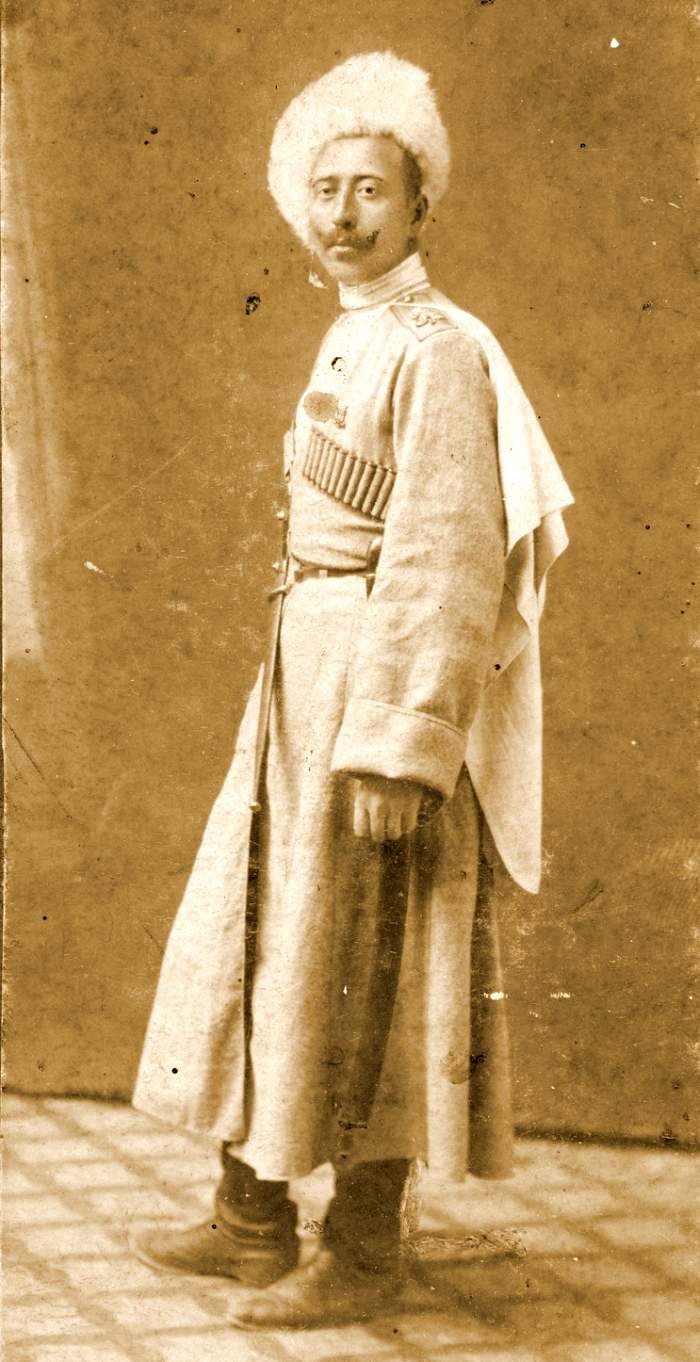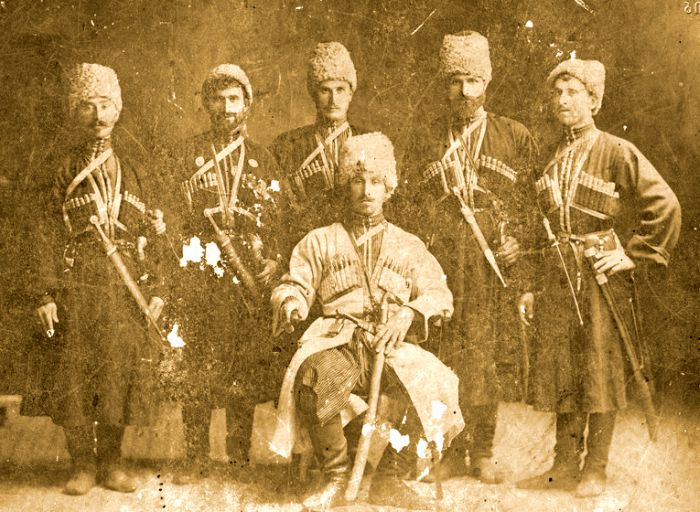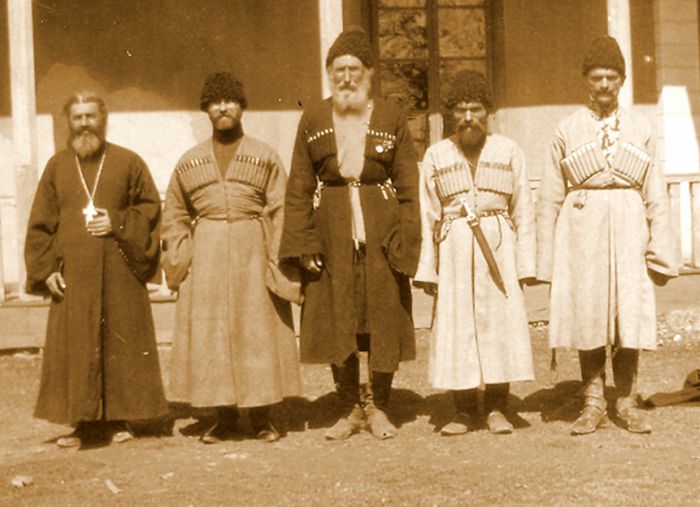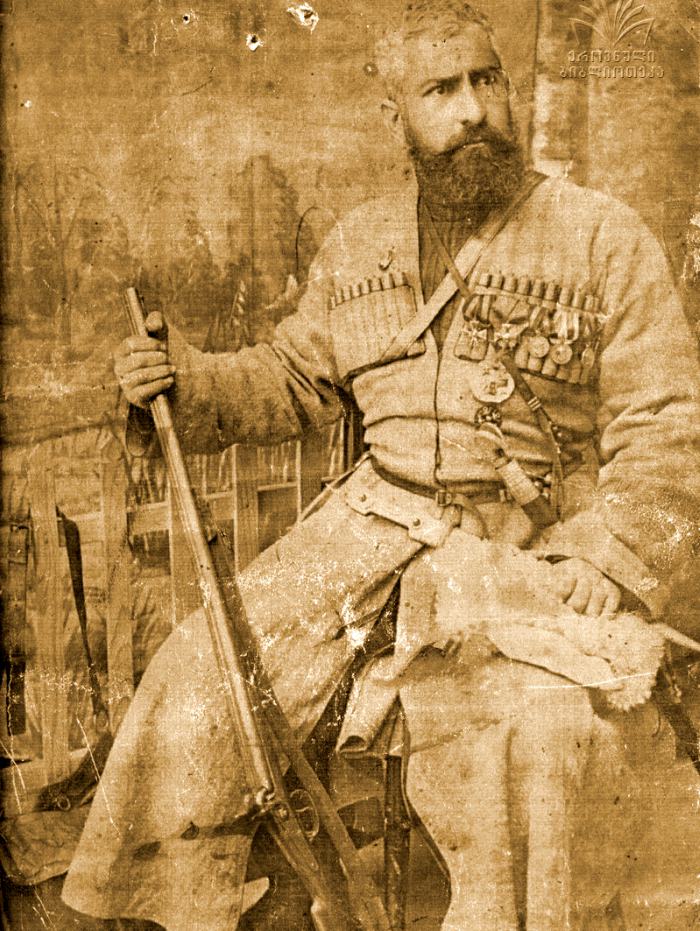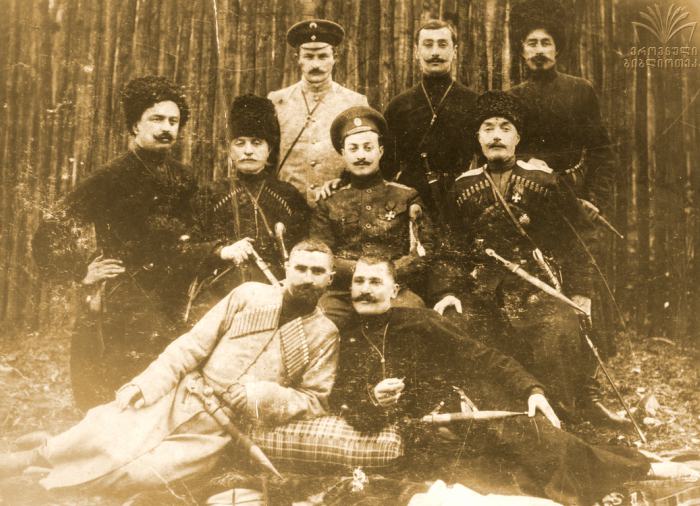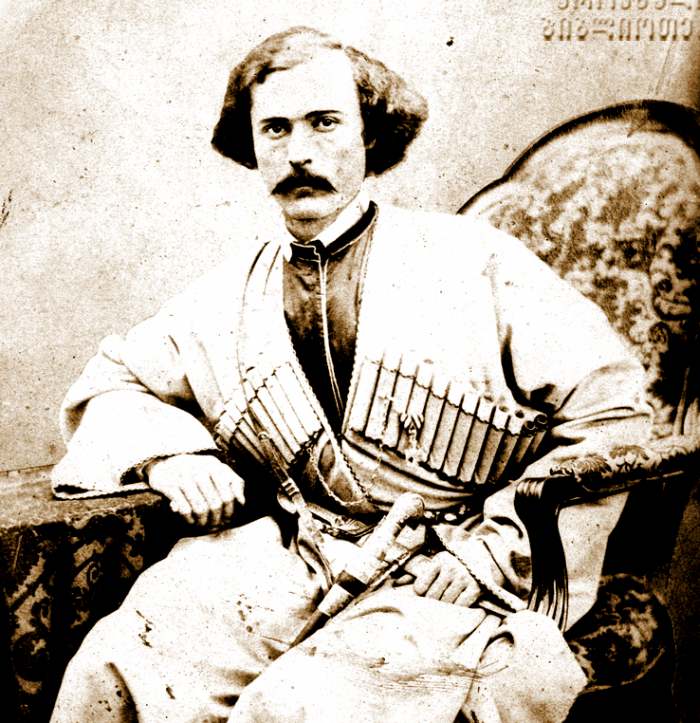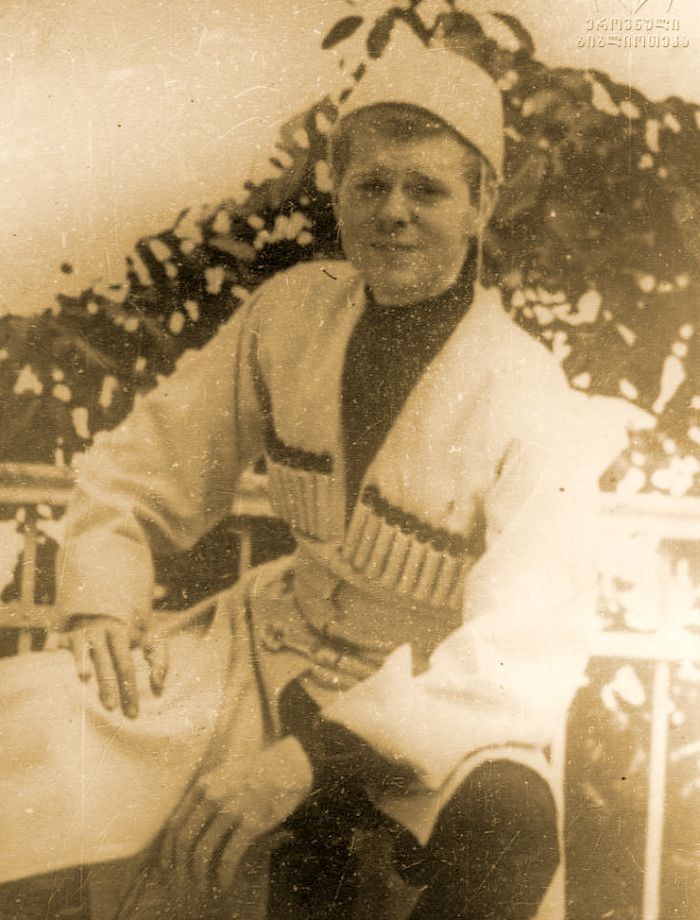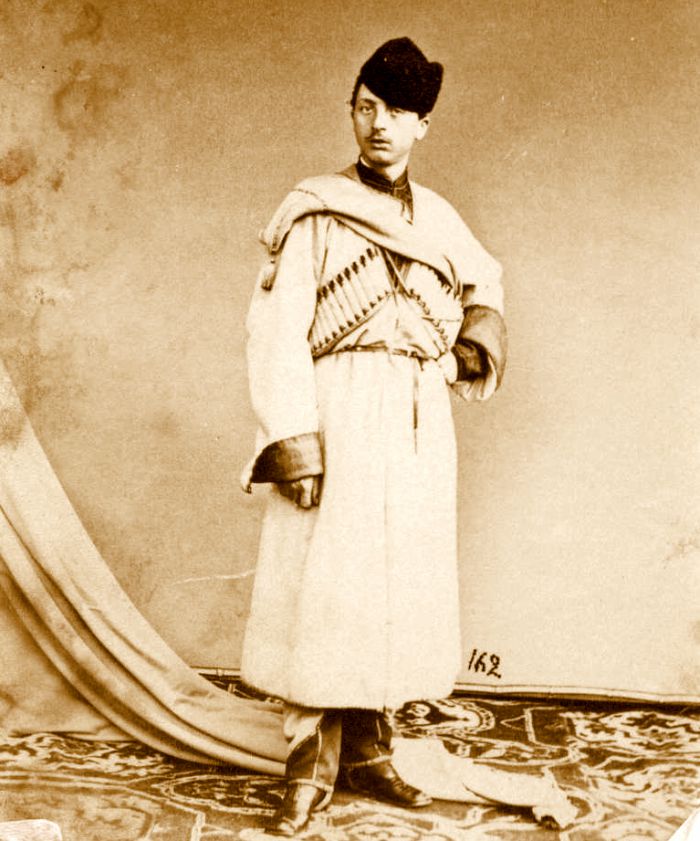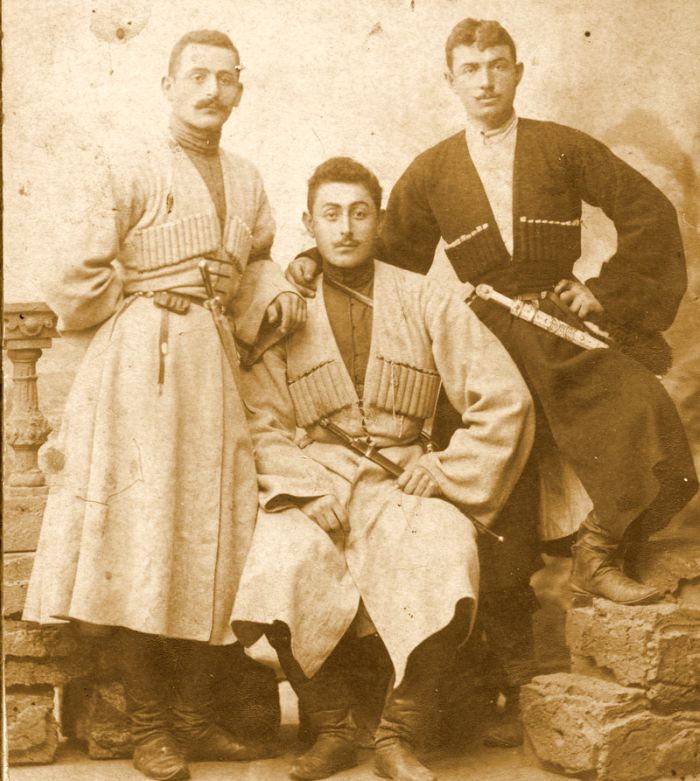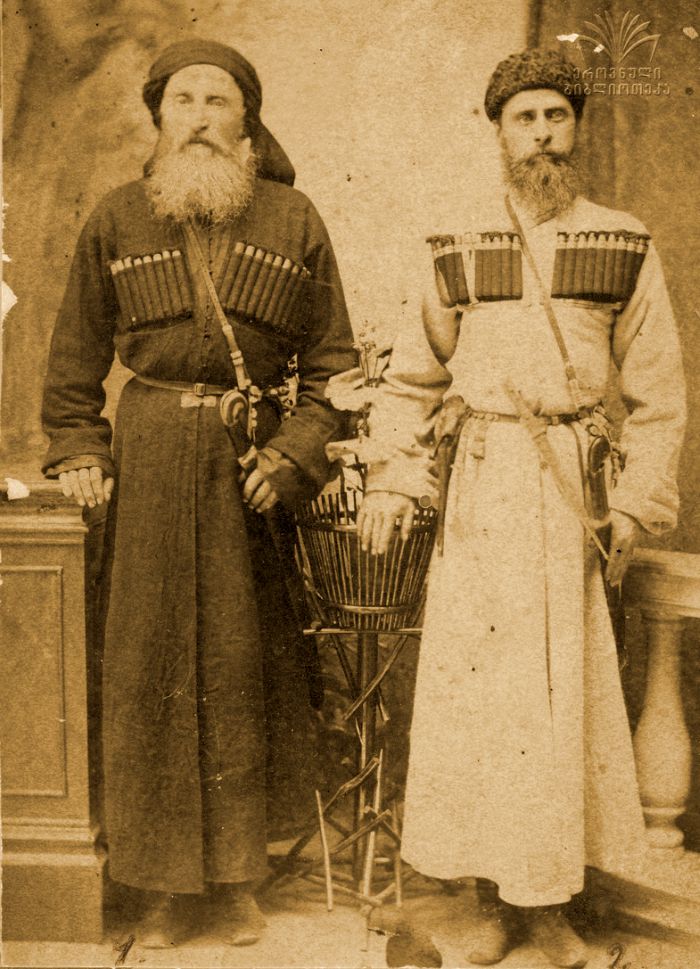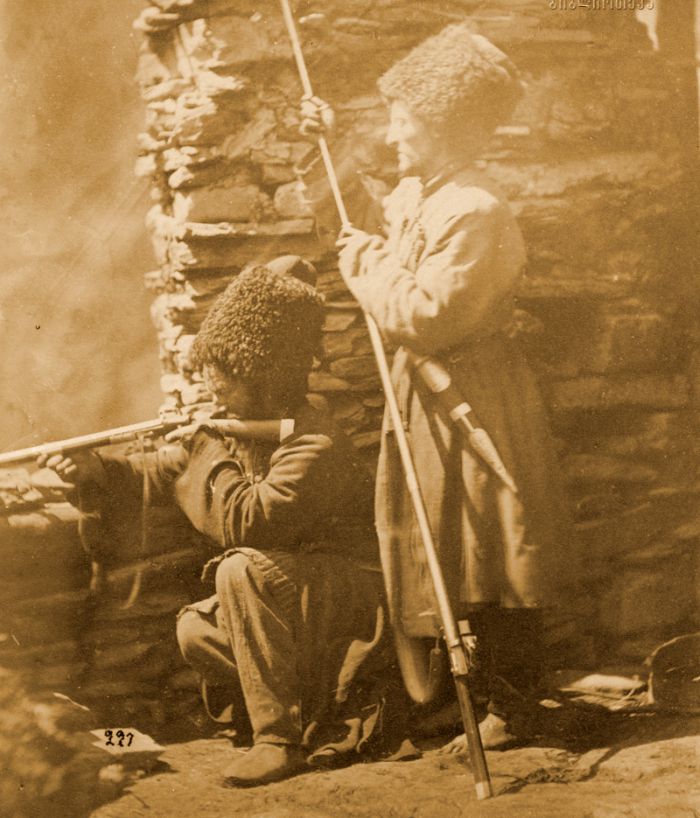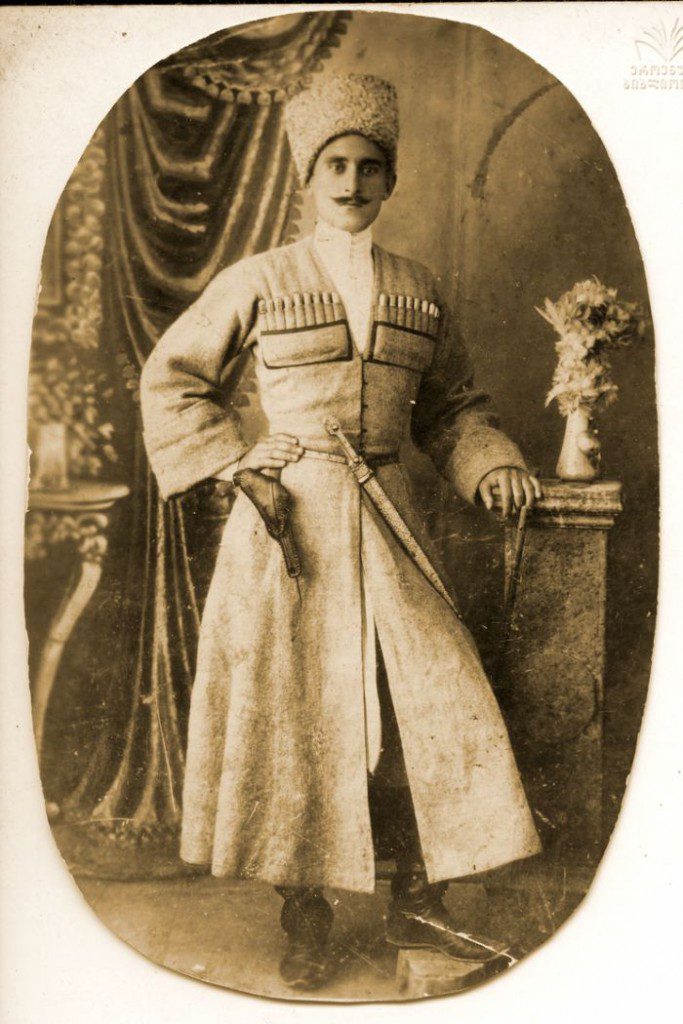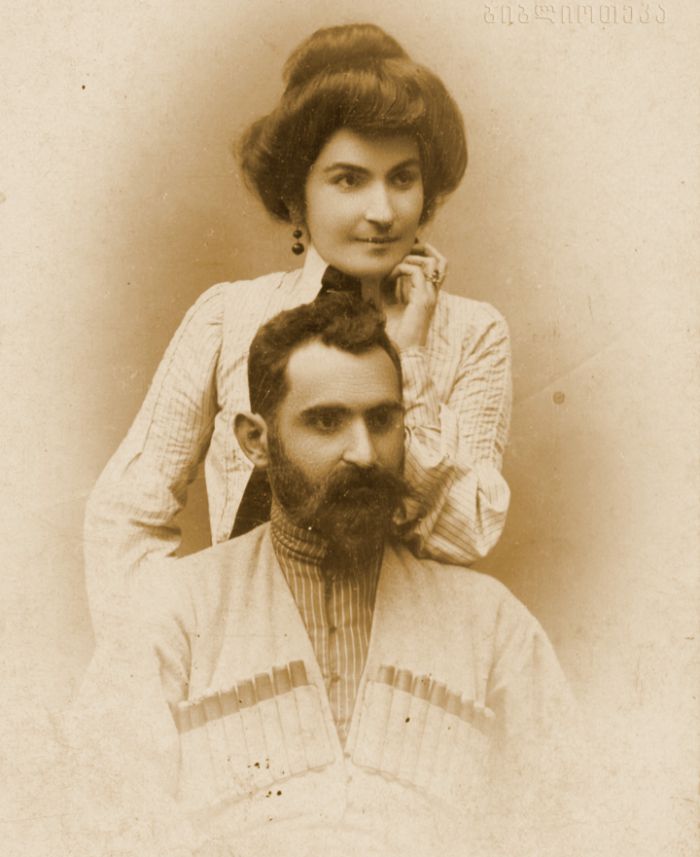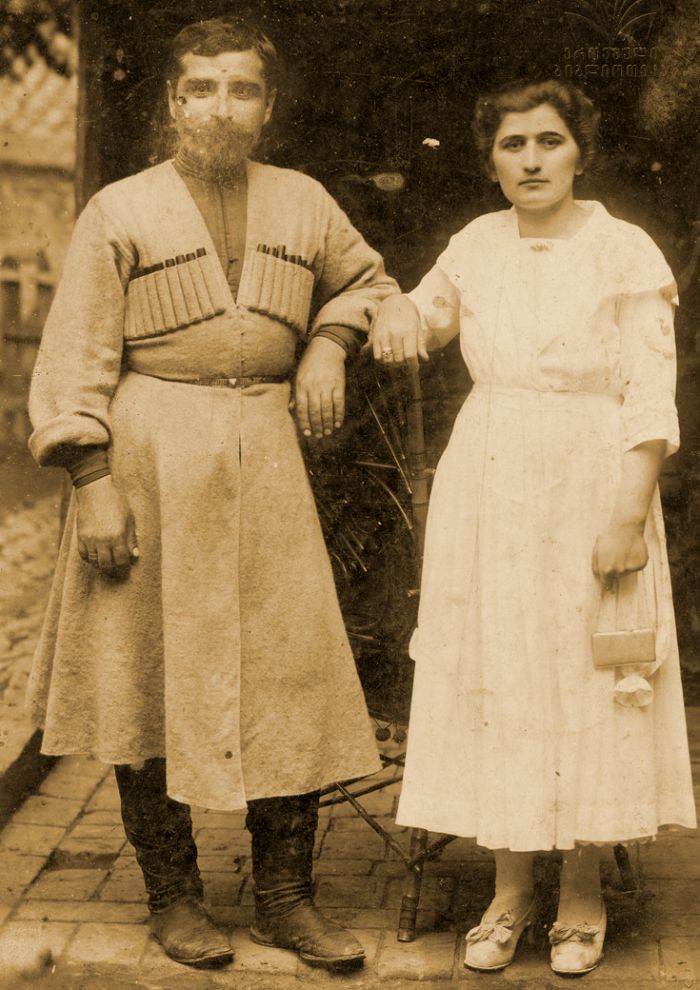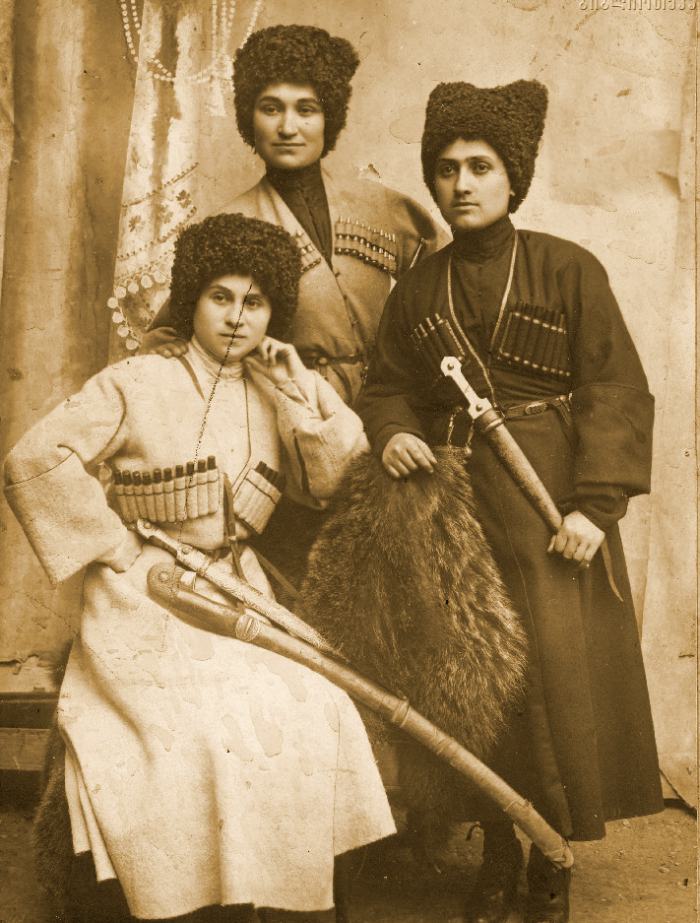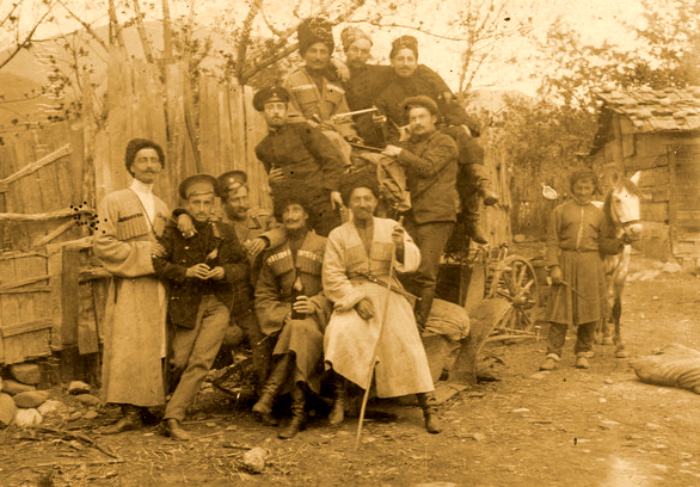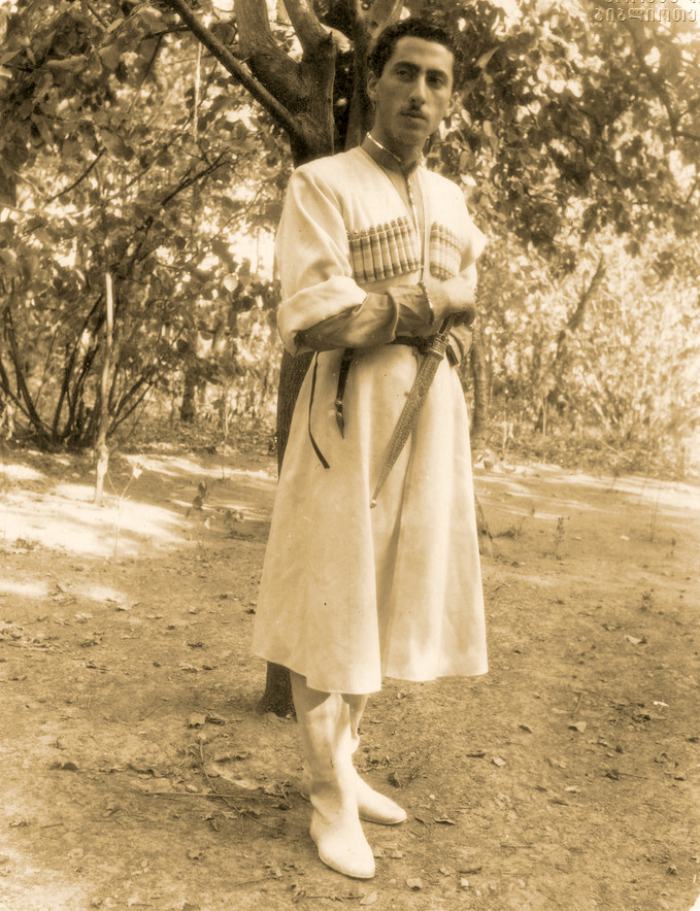 This is all we have for you today.  Use the subscription form to be notified of new posts.
And make sure to check back soon because we do have many more to post, they just won't all fit on one page!
Most photographs by Alexander Roinashvili, Dmitri Ermakov, Vasil Roinashvili, and Augustus Francis Sherman via the National Parliamentary Library of Georgia, Wikimedia Commons, and Flickr Commons.
If you have not already subscribed to get TresBohemes.com delivered to your inbox, please use the form below now so you never miss another post.
---
Remember, we rely solely on your donations to keep the project going.
Become a friend and get our lovely Czech postcard pack.