The first thing we bought was new toilets. Of course we wanted to completely remodel and update the bathrooms, but because we're not even sure of the outcome of the house, toilets and sinks were enough, for now.
Here is what the bathroom looked like after we removed 3 layers of carpet and matting, discovered that both the tub and the toilet leaked and had to break apart and remove the bathroom vanity cabinet.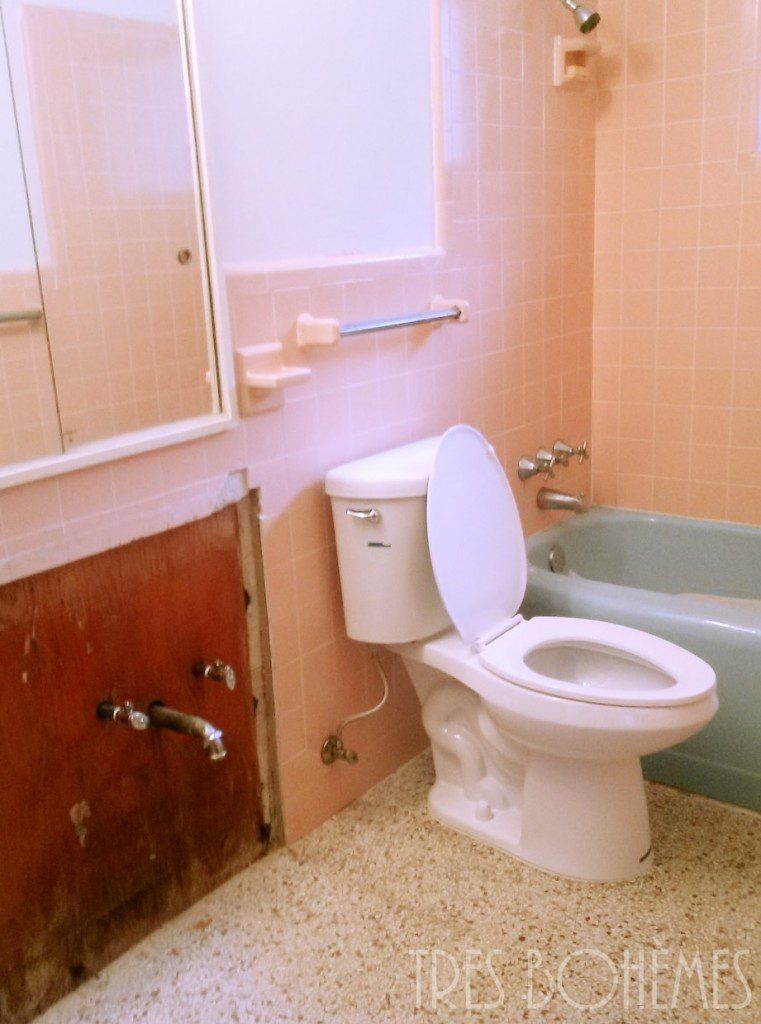 We needed big rubber gloves and lots of disinfectant and decided against spending money on a new bathroom cabinet which we probably would have to remove once again if we decide we want this to remain our permanent home.
So we built one instead and dropped our favorite European style Ikea sink into it.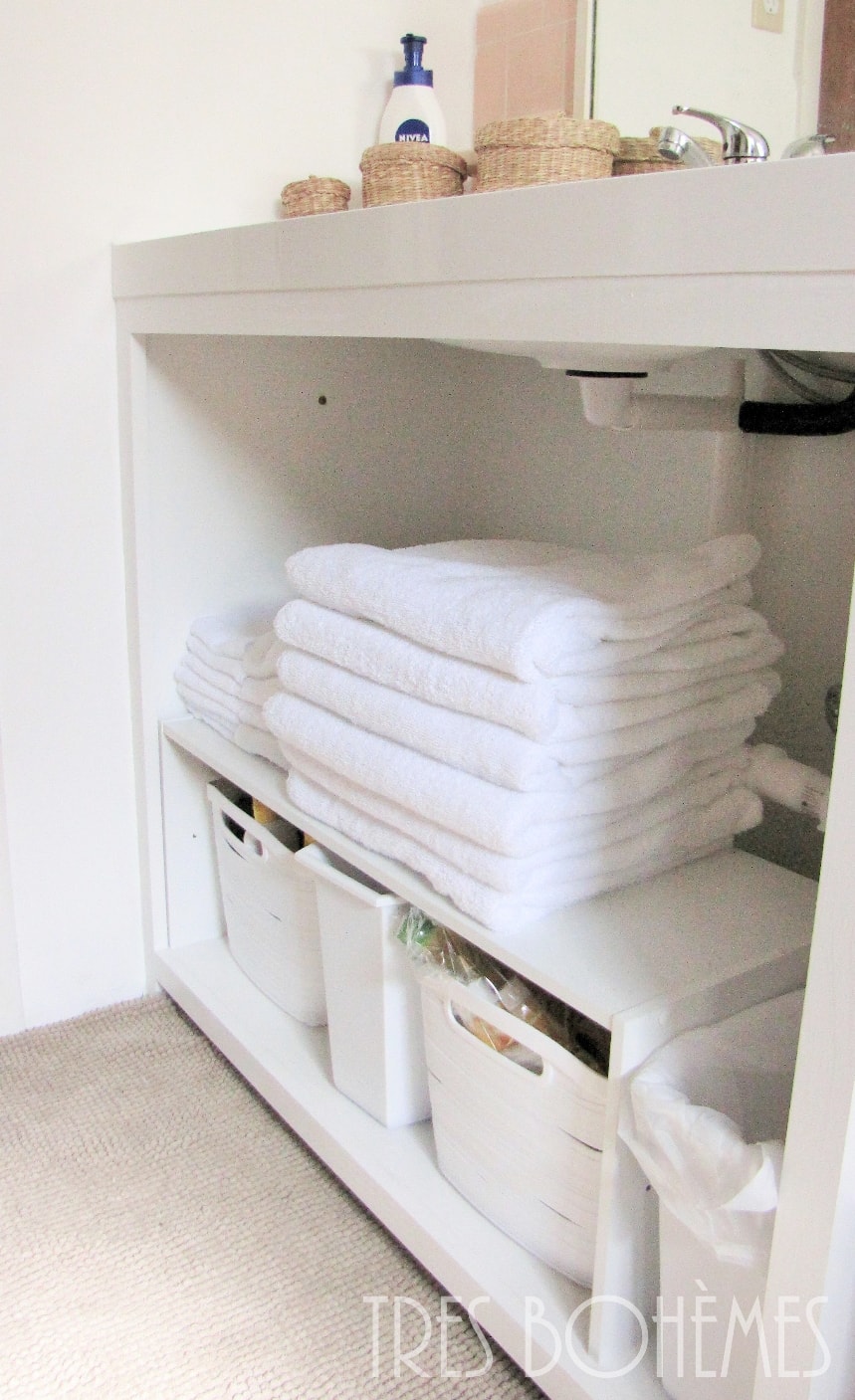 Thankfully, we were able to clean the Terrazzo in the bathroom too and didn't have to rip any tiles off the floor.
The bedrooms just required a few coats of paint and we added some shelving to the closets to add some extra space. My bedroom has a king sized bed with cotton sheets, a goose down duvet and a linen duvet cover. Nothing fancy, but ultra comfortable.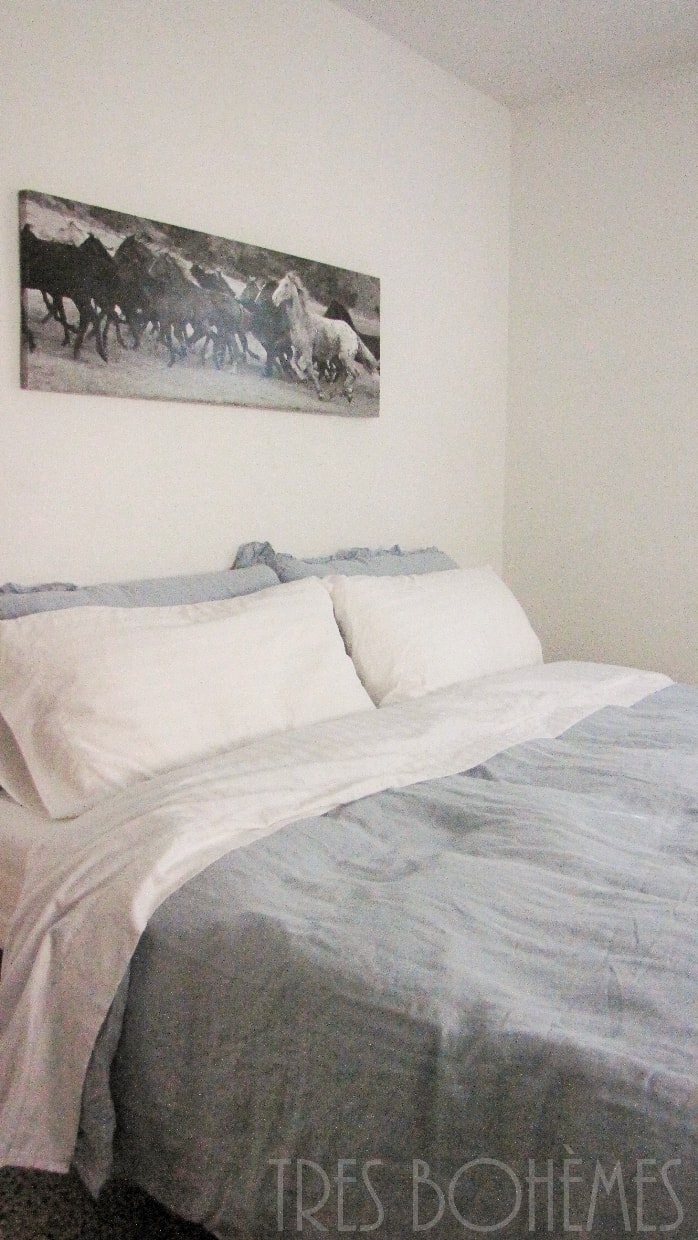 The girls were in such a hurry, they didn't even want to paint their bed frames and just wanted to move in and lay down.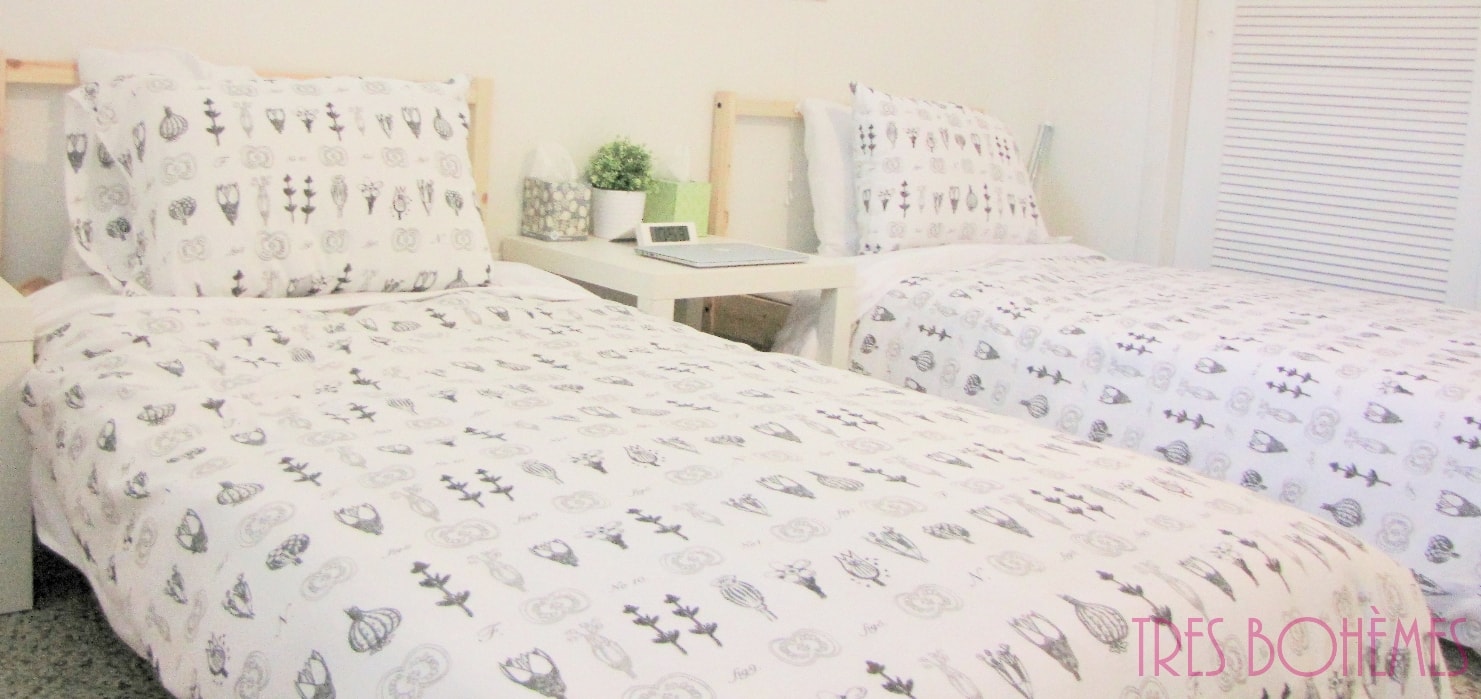 You don't really need much. A couple of bed frames, good mattresses and comfortable bedding and you're good to go.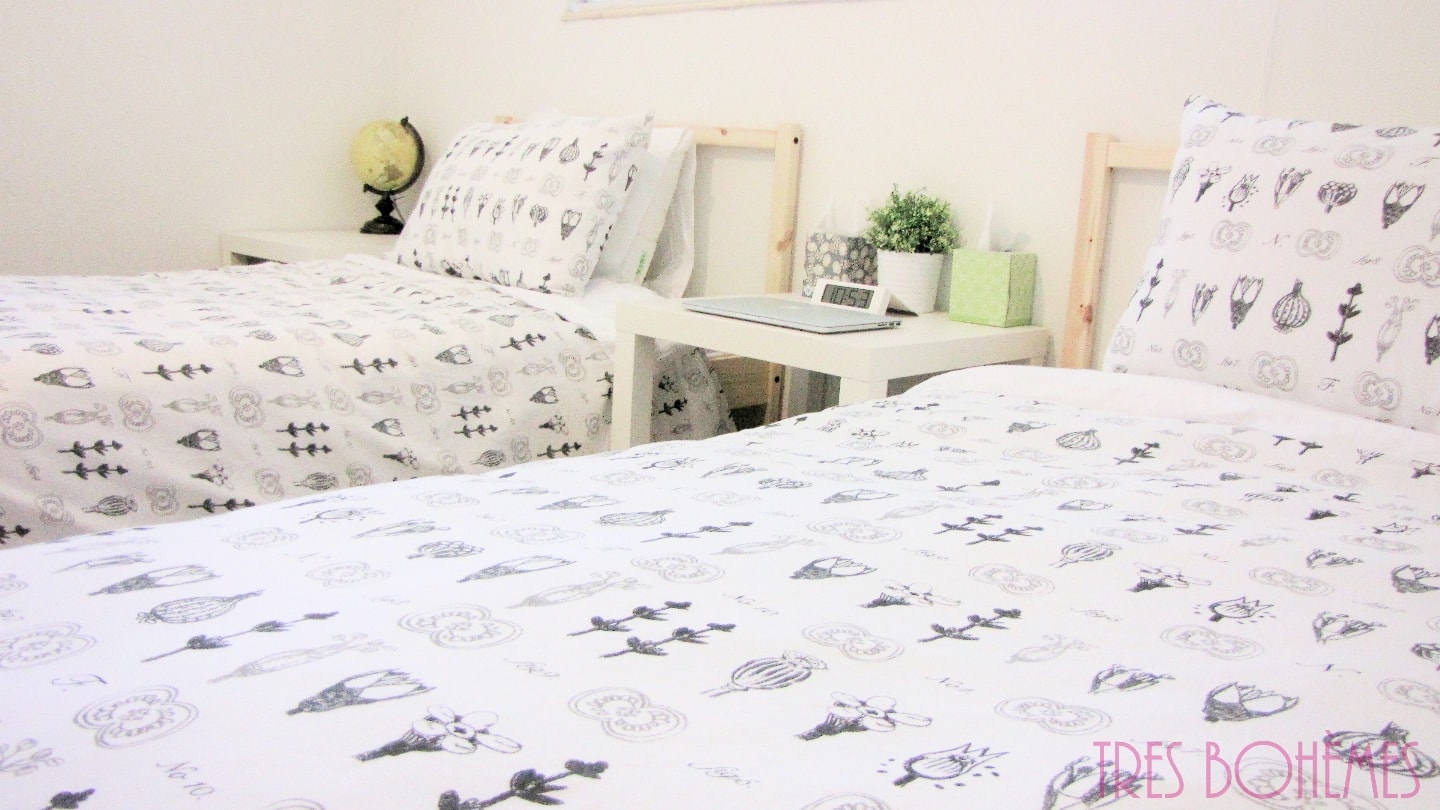 Over time, we picked up a couple of low shelves to hold our notebooks and some art supplies and books we're reading. The best part is that it's so easy to keep clean when there is virtually no clutter.
We hope we've inspired you!
Check out Our BoHo Pad to see what else we've done with the house.
If you have not already subscribed to get TresBohemes.com delivered to your inbox, please use the form below now so you never miss another post.
---
Remember, we rely solely on your donations to keep the project going.
Become a friend and get our lovely Czech postcard pack.