January 26, 2019 marked the ninth year of the Rudolfinum Ball or Rudolfínský ples as it is known in Czech. People gather and enjoy the unique atmosphere of a Renaissance celebration and ball. Dancers and non-dancers alike can dress up in European Renaissance or early Baroque style and set out on a journey through time during this very special evening.
Whether you wish to dance the evening away, enjoy the music of the lyre, play traditional games of centuries past, or enjoy tasty dishes from the period, we're sure that an evening at this ball would satisfy your desire to travel back in time.
Attendees of the Rudolfinum Ball are required to attend in full costume and they recommend Renaissance and early Baroque dress which can be rented at Barrandov. To maintain the atmosphere of the period, they also ask attendees to bring their own drinking cups, and to preferably leave eyeglasses at home (instead replacing them with contact lenses). Finally, photography is allowed, but not with flash to maintain the period atmosphere.
The participants of the Rudolfinum Ball at the New Town Hall (Novoměstská radnice) experienced a journey in time. (The New Town Hall is the administrative center of Prague's (medieval) New Town Quarter, or "Nové Město". In 1419 it was the site of the first of the three defenestrations of Prague.)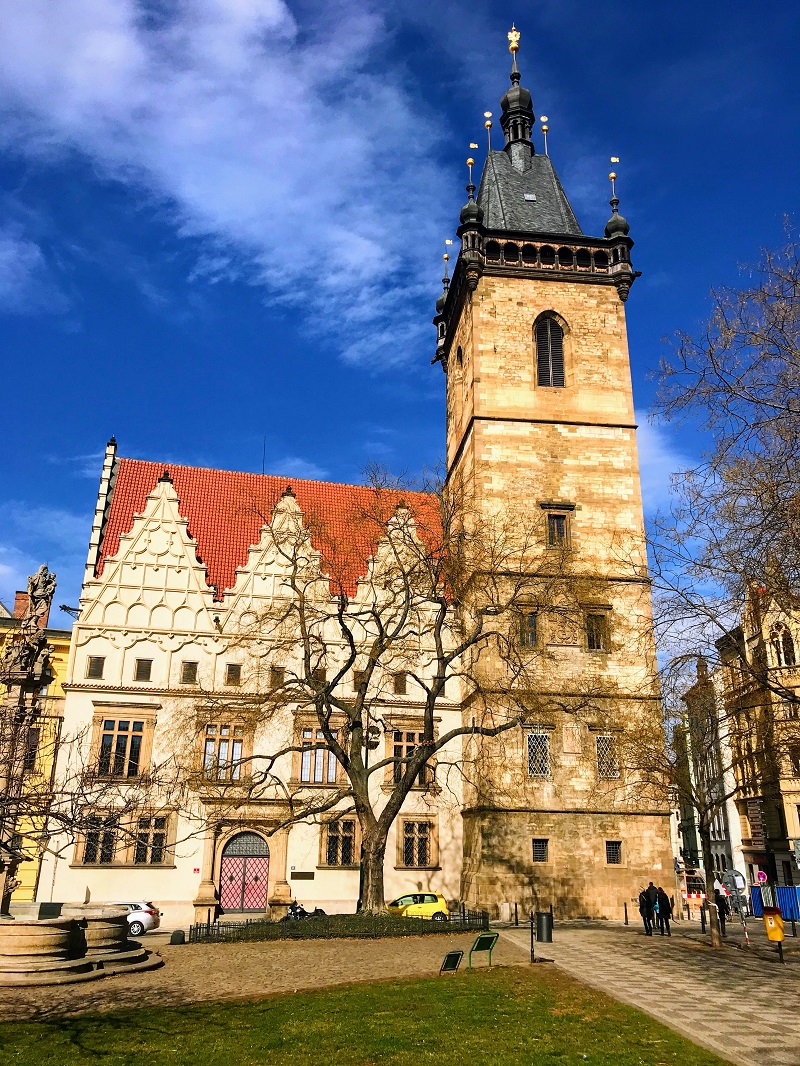 The lovely photographs below by Páv Lučištník capture the essence and mood of the Rudolfinum Ball, and today we wish to take you back to a Bohemia of the 16th and 17th Century…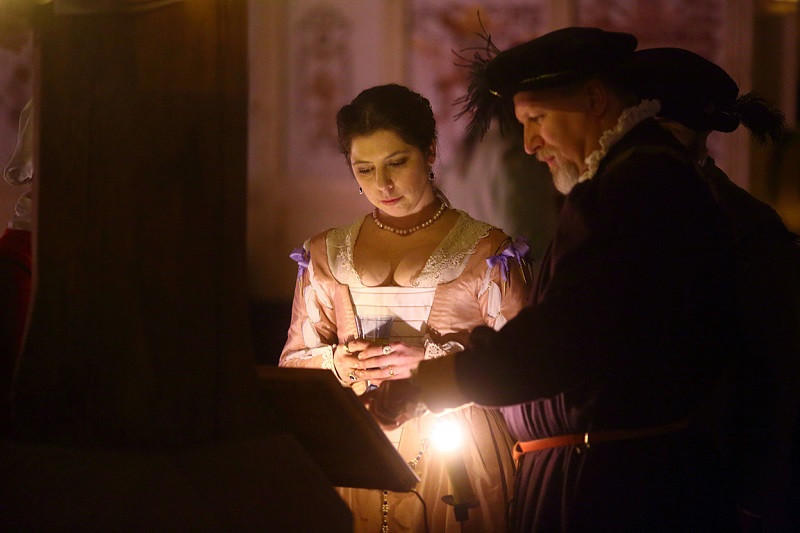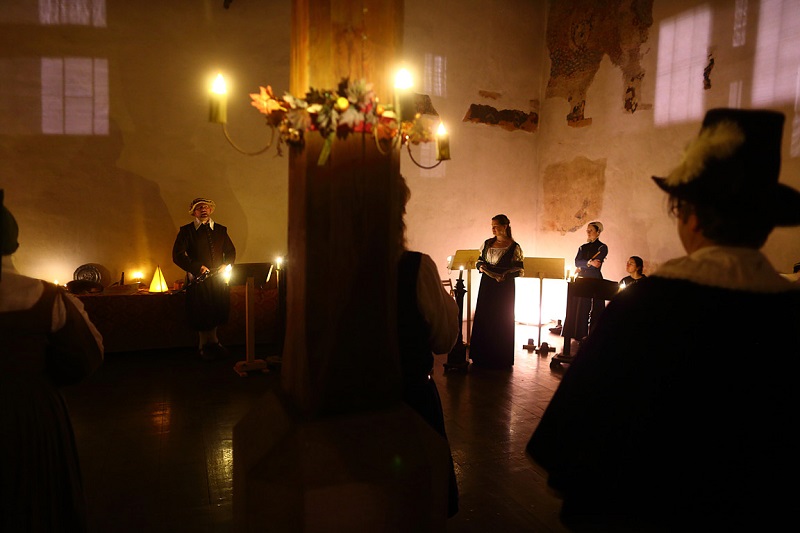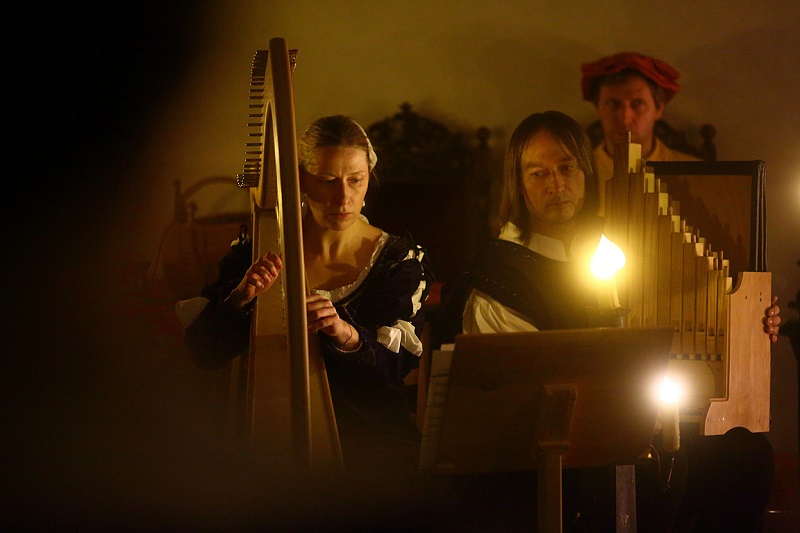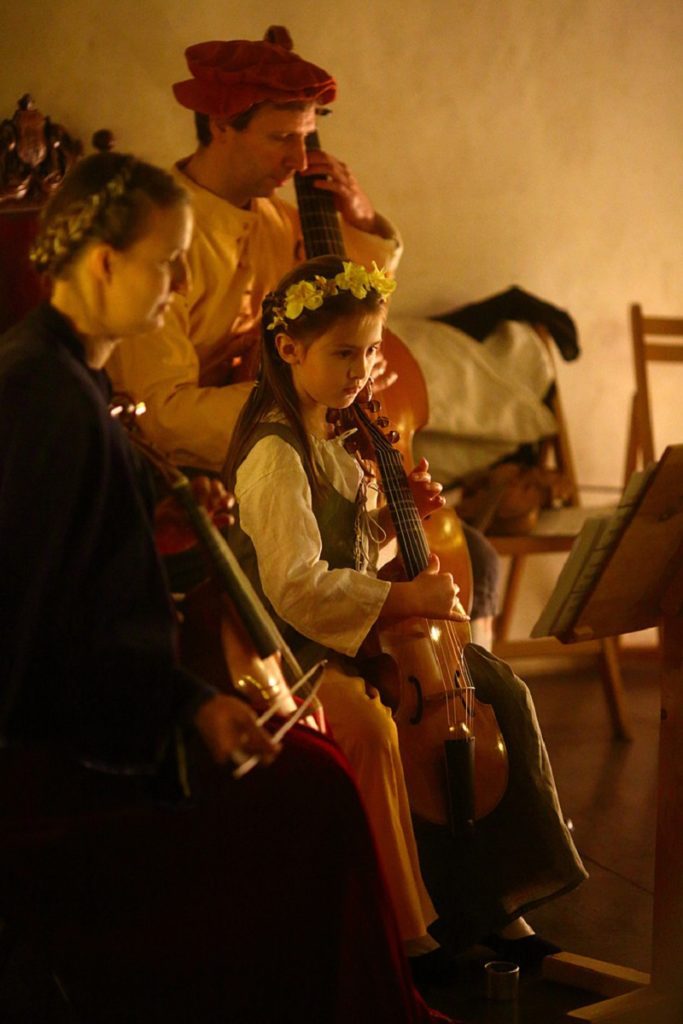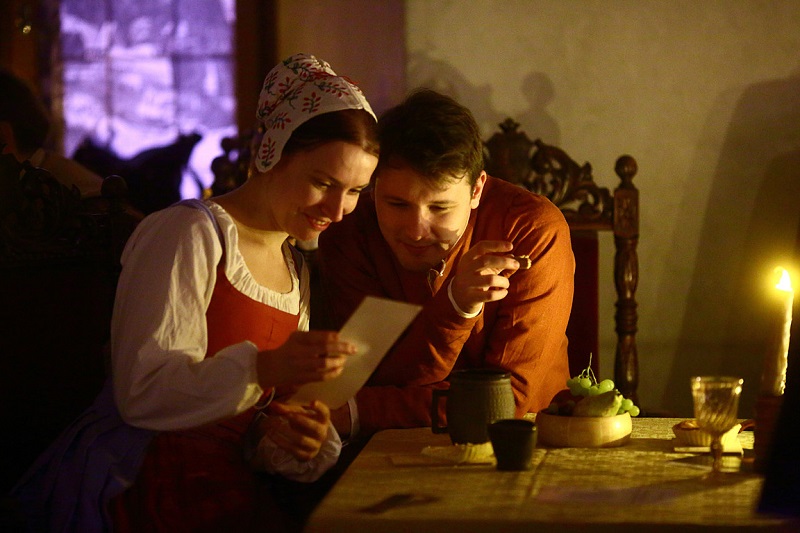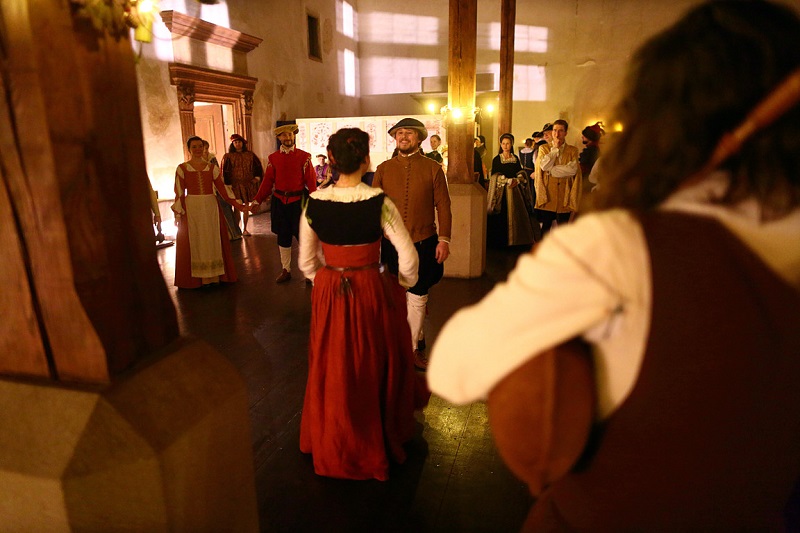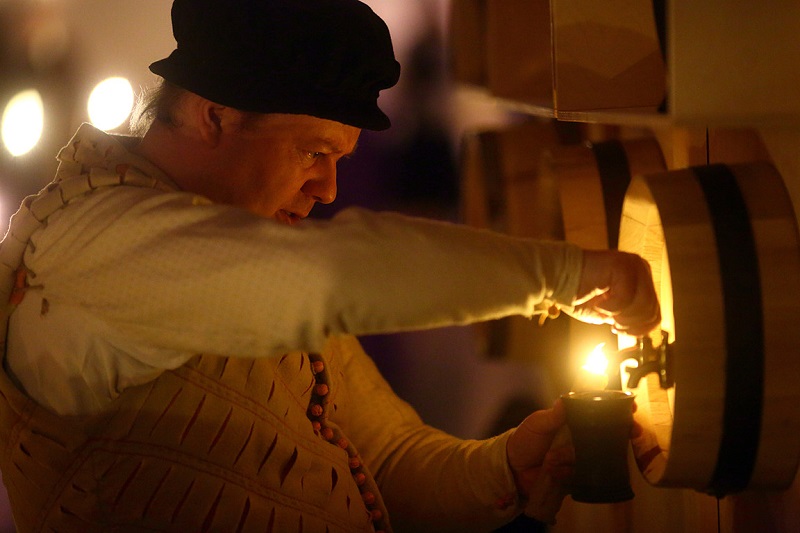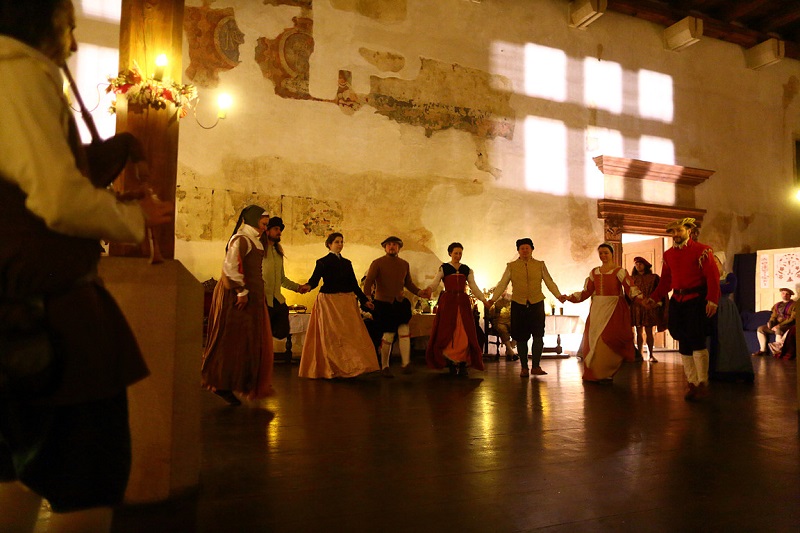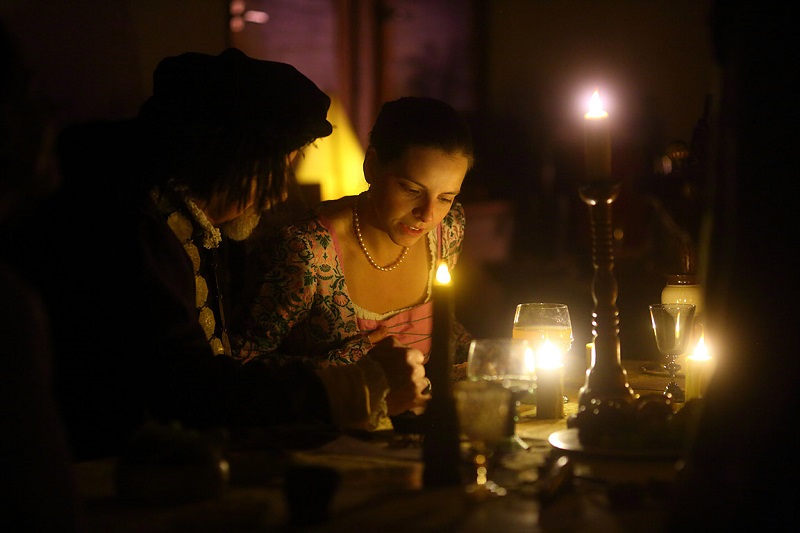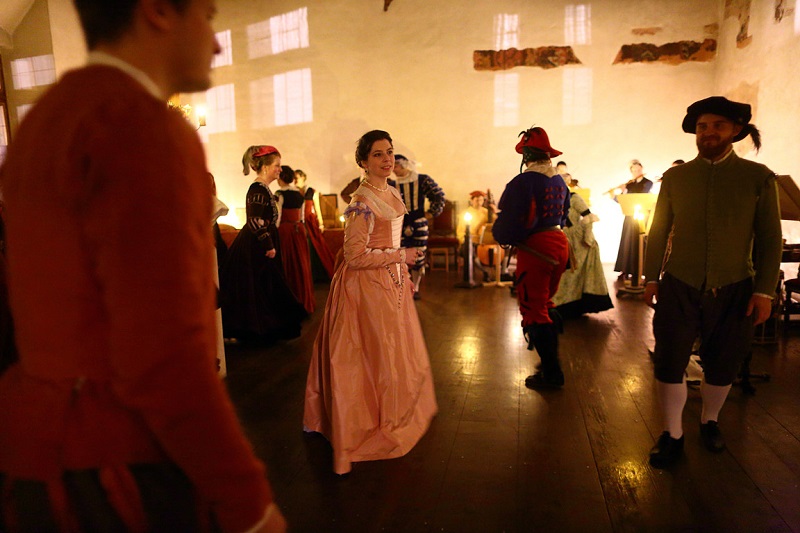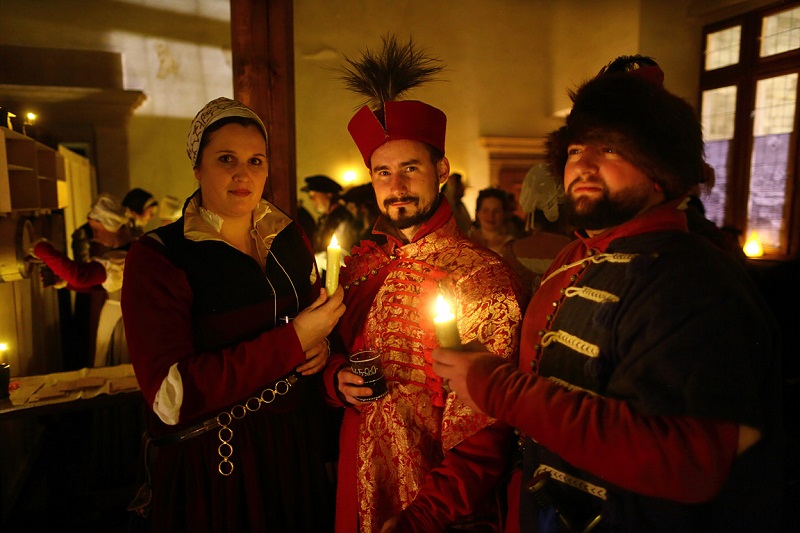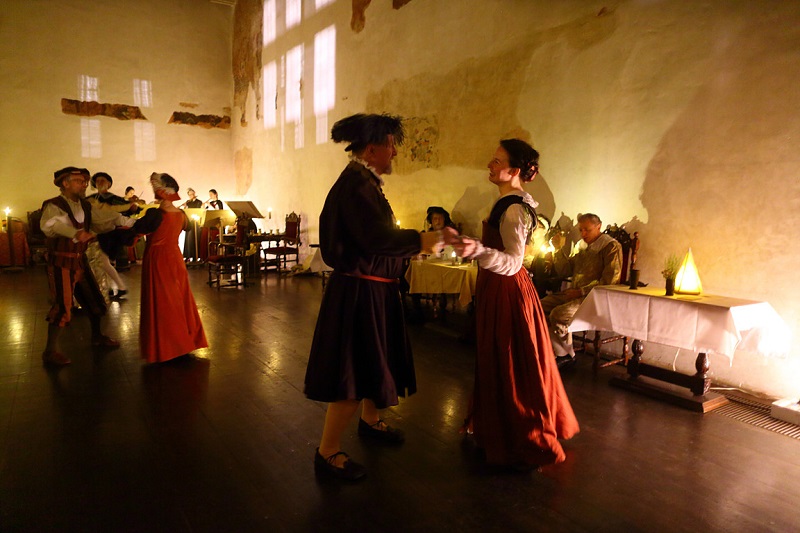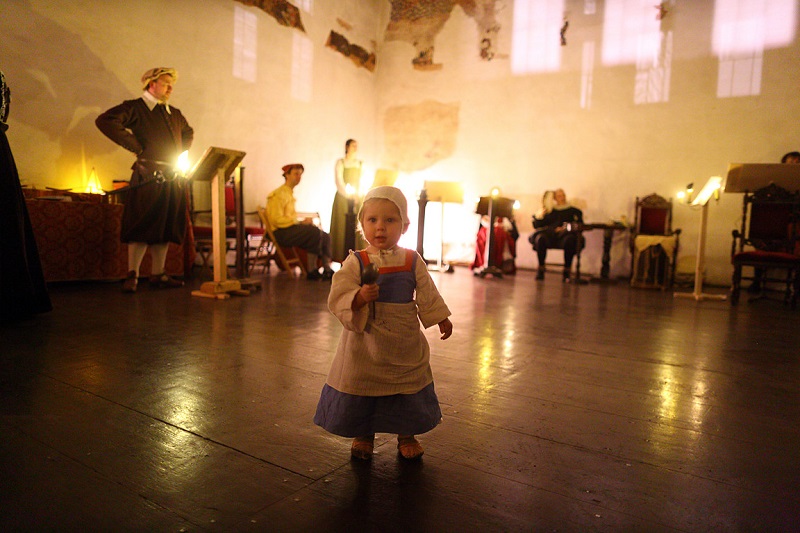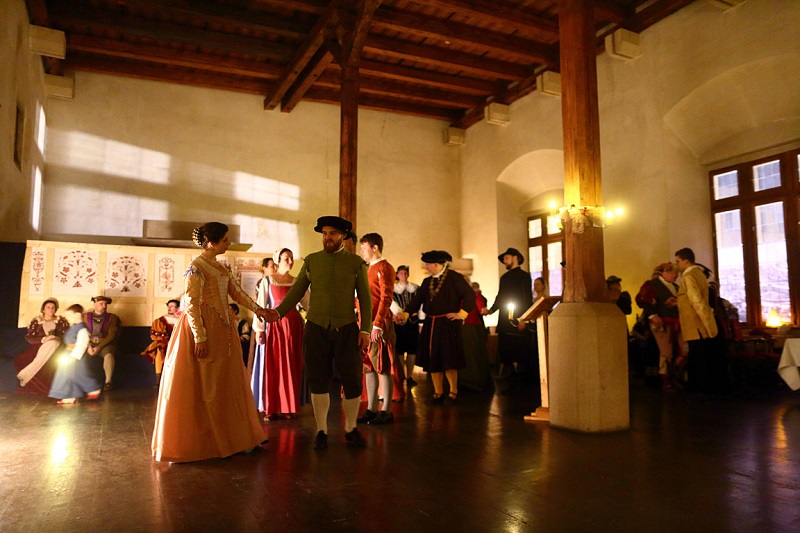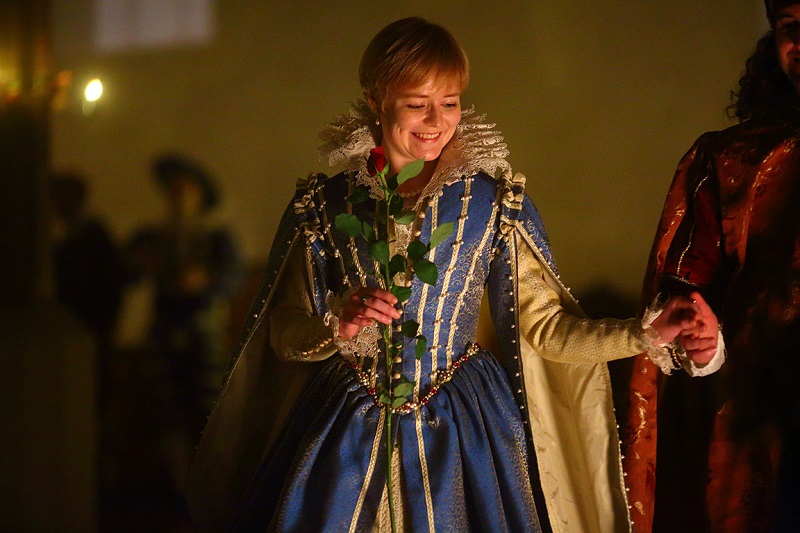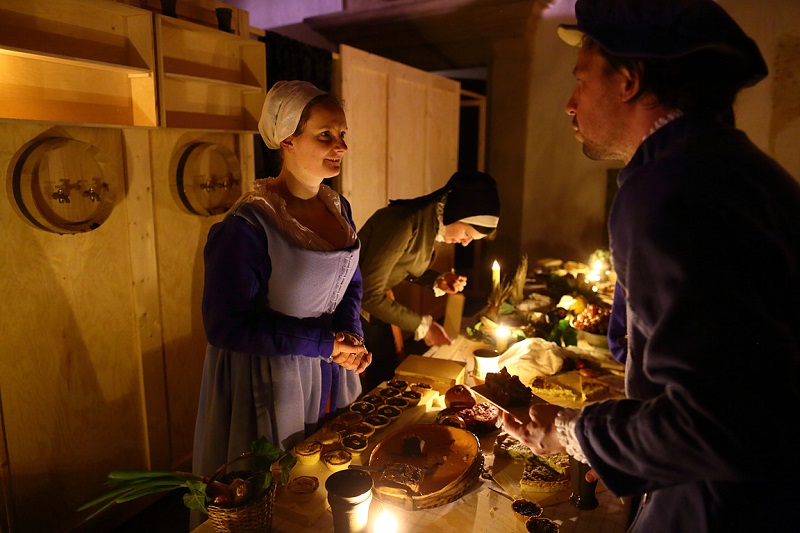 You can also watch the short television report on the evening at Praha TV (in Czech).
It must be a very special evening to attend this special back-in-time ball with all the trimmings! Imagine, a night of acoustic, period music, the most popular dances of the 16th and 17th centuries, wandering in your long gown in the beautiful rooms of the large hall with candlestick lighting, enjoying the tastes and smells of the old historic recipes and drinks. Surely, this is an event to look forward to. We'll have to make sure to attend the next time we are in Prague!
We know that you could spend hours, days, weeks and months finding some of this information yourselves – but at this website, we curate the best of what we find for you and place it easily and conveniently into one place. Please take a moment today to recognize our efforts and make a donation towards the operational costs of this site – your support keeps the site alive and keeps us searching for the best of our heritage to bring to you.

Remember, we rely solely on your donations to keep the project going.
Thank you in advance!
If you have not already subscribed to get TresBohemes.com delivered to your inbox, please use the form below now so you never miss another post.