Who would have thought that The International Order of St. Hubertus was Czech? When Supreme Court Justice Antonin Scalia died at the Cibolo Creek Ranch in Texas, the Huffington Post called called "the International Order of St. Hubertus, an Austrian society that dates back to the 1600s."
Correction… It is a Bohemian society, one founded in what is called the Czech Republic today.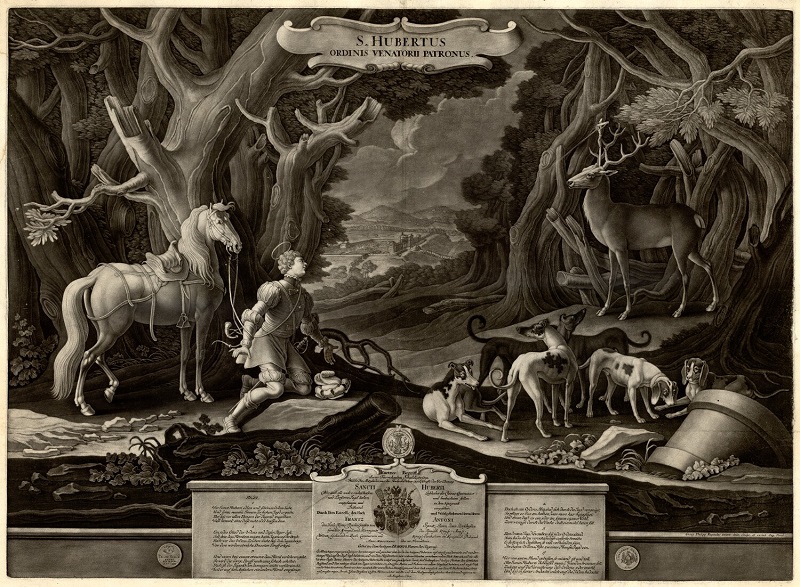 And not just ANY hunting order but "the highest honor for international hunting enthusiasts." with only 250 U.S. members and 600 worldwide according to Chron.
Speaking of hunting, surely you've seen our pages on falconry in the Czech Republic. If not, make sure to check them out too…
Falconry in the Czech Republic
The Sexy Rugged Men of Falconry
The Sexy Rugged (Older) Men of Falconry
Something about the photos on those pages always makes me forget where we were…
Oh yes…
The about page of their website says, "The Order was a knightly order with an emphasis on hunting and activities related to the pursuit and management of game animals. In the Middle Ages and again with the revival of interest in the forms of chivalry in Europe, hunting was considered a basic preparation for warfare and was held among the highest activities a gentleman could pursue.
In addition, Count von Sporck was also a prominent patron of music, having commissioned numerous Vivaldi operas and the four Bach minor Masses for performance at his private Opera House in Prague."
Based on their simple website, the purpose of the order is as follows:
To promote sportsmanlike conduct in hunting and fishing
To foster good fellowship among sportsmen from all over the world
To teach and preserve sound traditional hunting and fishing customs
To encourage wildlife conservation and to help protect endangered species from extinction
To promote the concept of hunting and fishing as an intangible cultural heritage of humanity
To endeavor to ensure that the economic benefits derived from sports hunting and fishing support the regions where these activities are carried out
To strive to enhance respect for responsible hunters and fishermen
Sounds harmless enough.
Primarily, the order consists of hunters of game. But several conspiracy theorists link it to other activities involving secret societies, like the one at Bohemian Grove.
This time, the activities are supposed to take place at Cibolo Creek Ranch, a historic place in Presidio County, Texas.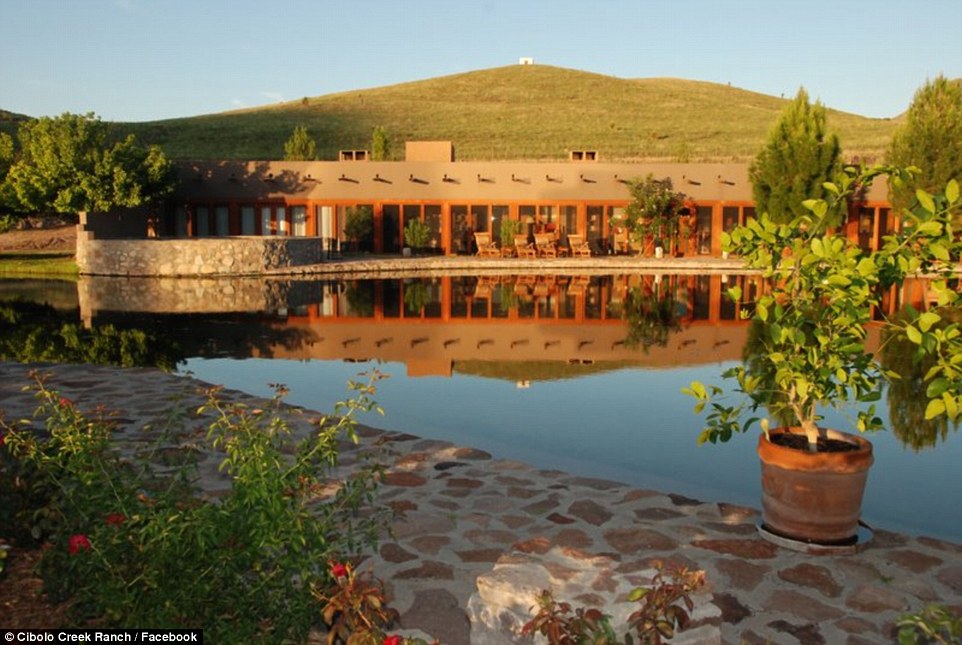 Their website looks welcoming and luxurious.
Hunting or not, it's a place we'd like to visit!
Cibolo Creek Ranch was established as a cattle ranch prior to the Civil War.
In more modern times, it has been used for hunting and a shooting location for the movie industry.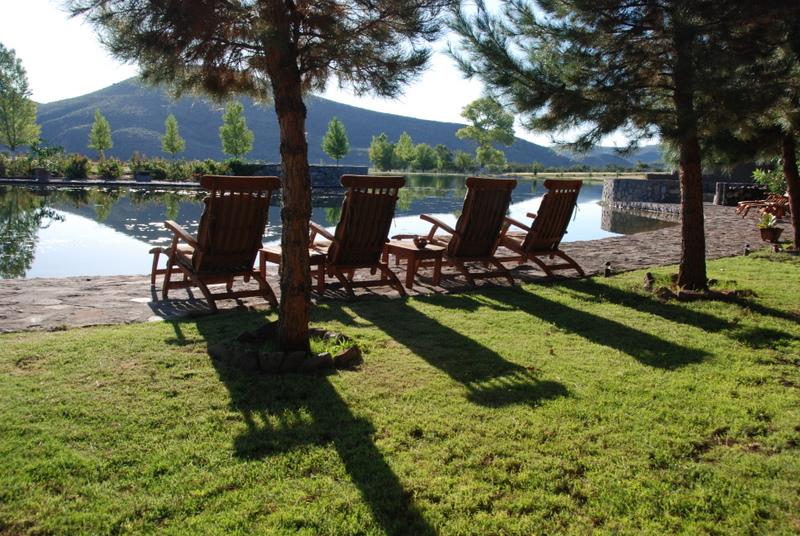 The site includes a fort called El Fortin del Cibolo which has been renovated as a luxury hotel featuring watchtowers and three-foot thick adobe walls.
And out there, in the middle of nowhere – look at the stars!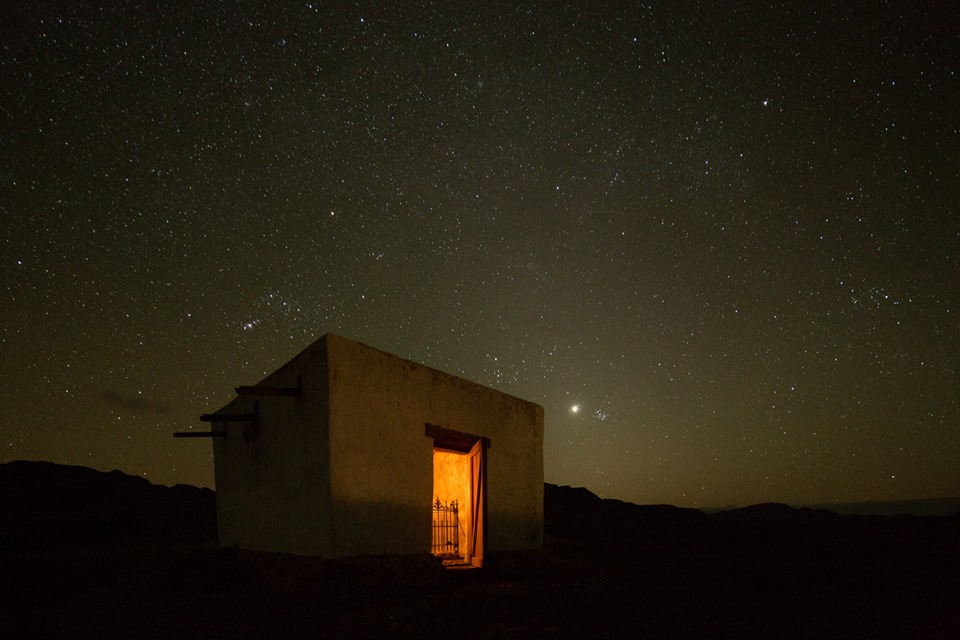 Surprisingly, hunting does not show up on their activities page. Who know, maybe there are blackout dates when the secret elite have the place to themselves. But a little bit of digging around and I found some intel on the hunting.
I found images of buffalo, deer and elk on the property, along with fowl.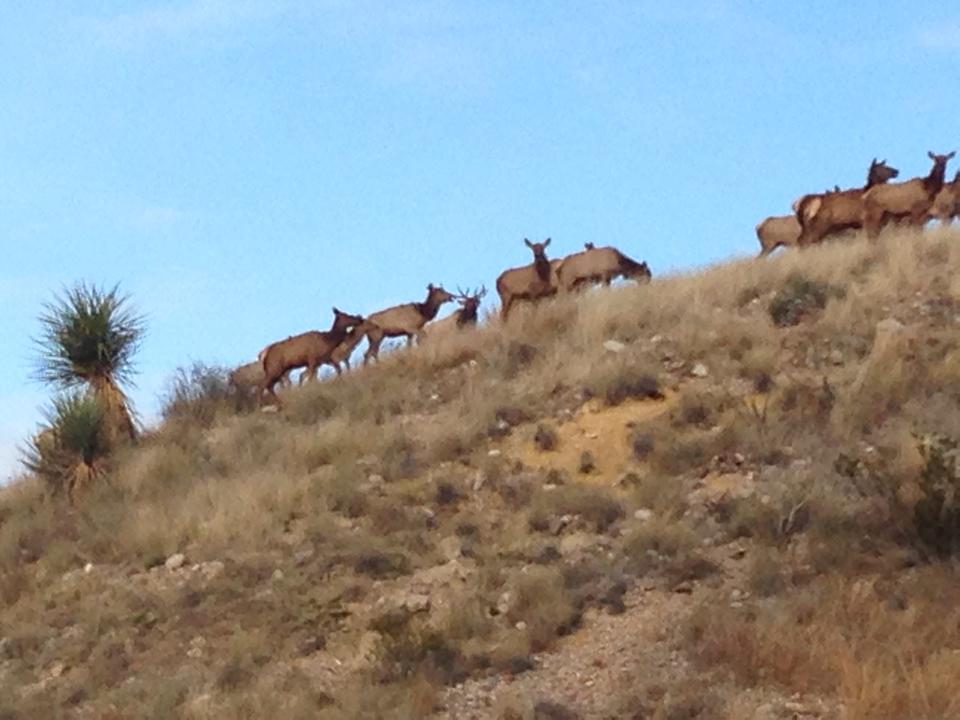 From their own Cibolo Creek Ranch Facebook page, the following caption with one of the photos:
"Real adventure is no farther than the ranch's own backyard! All hunting activites are conducted in remote areas of the property, well separated from other guest activites. Read more about Becky and Kenneth's hunt here: www.beckylououtdoors.com/?p=3582.
The website link seems to be gone, but that happens quite a bit with personal sites and blogs. Becky's comment though, gives away her own Facebook Page… So no conspiracy there.
But they do have their own airstrip.

And I also found this…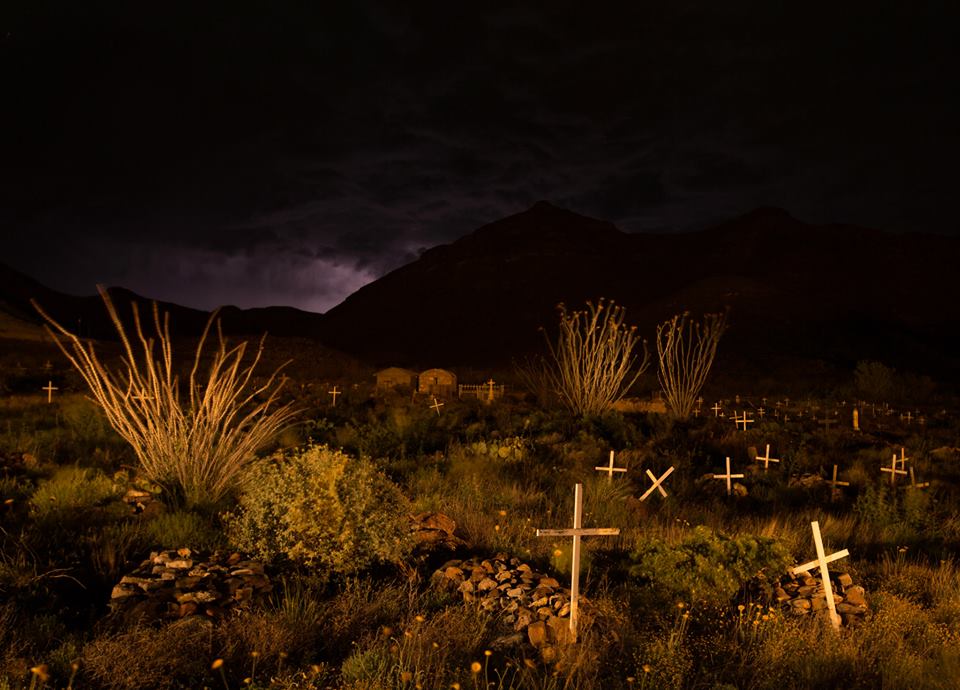 What (or who) do you suppose is buried there?
Well, the prosperous trader and farmer Milton Faver, built himself a cattle and sheep empire in the 1850s. His livestock and farm produce fed travelers on the Chihuahua Trail and troops at Fort Davis. The Favers lived in a high-walled adobe compound that served as a safe haven for their workers, area residents and U.S. Calvary patrols from Native American attacks. That sure sounds like a place needing a cemetery to me.
Now the area is one of the region's most significant landmarks and has become the restored historic lodging and a restaurant at Cibolo Creek Ranch
If your curiosity is peaked, they host a free annual open house and you can get there quite easily. The ranch entrance is 33.4 miles south of Marfa on Hwy 67 (the blinking red light). One mile before you get to the gate, you will see a sign that says "HISTORICAL MARKER 1 MILE." The gate will be 1 mile beyond, on the right, bordered by rock walls, next to the historical marker. You will see the ranch flag with an "F" brand flying on the flagpole. Go through the open double wooden gates. When you have gone approximately 4 miles, you will come to an electric gate. To open the gate, press the doorbell button on the post to your left. The fort is just a short distance ahead.
Just watch out for the hunters!
I found out that Salon has their own unique opinions on the order, calling St. Hubertus, the "patron saint of rich guys with guns".
But back to the Saint.
The Bohemian order is named for St. Hubertus, the patron saint of hunters, as well opticians, mathematicians, and metalworkers. Its motto is "Deum Diligite Animalia Diligentes," which translates to "Honoring God by honoring His creatures."
In medieval illuminations, the heart of St. Eustace/St. Hubert appears with a crucifix suspended between its antlers, which have 10 prongs to represent each of the Ten Commandments.
St. Hubert of Liege was born in seventh century in Maastricht, Netherlands,and was grandson of Charibert, King of Toulouse and Eldest son of Bertrand, Duke of Aquitaine.
He was a worldly young man, and he especially loved to hunt. While hunting on Good Friday, it is said that he saw the stag with the cross which called him by name to turn to the Lord. He immediately converted to Christianity. After his wife died, he gave up his nobility and became a priest. He was first elected bishop of Maastricht, and later moved to become the first Bishop of Liege, Belgium.
In addition to being the patron of hunters, he also is invoked against rabies. His feast day marks the formal opening of the hunting season in Europe.
In the Czech Republic it is interesting to note that recently, UNESCO included the hunt in the Czech Republic among humanity's heritage. The prestigious international institution recognized that hunting in Bohemian lands is deeply intertwined with history, art, culture, religion, cuisine and inhabitants' daily life.
Just think about traditions handed down from father to son, hunting castles, hunting themed paintings, St. Hubert's cult, hunting music, old recipes based on game or hunting fashion as well. There is even a special Mass for St. Hubert, during which in some places the organ music is replaced with hunting horns, and the hounds, horses, and hunters participate, receiving a blessing.
I wonder if they do all of that at Cibolo Creek Ranch?
You can book a stay and find out for yourself.
It is interesting to note that the United States chapter of the order was established in 1966 at San Francisco's Bohemian Club, which also hosts the infamous Bohemian Grove. You know, the place that hosts the secret societies…
Cibolo Creek Ranch has been host to numerous public figures, including politicians, for many years. Celebrities and rockstars have also stayed at the ranch, including Mick Jagger, who supposedly has hosted the group before and Charlie Robison and Dixie Chicks member Emily Robison held their wedding at the ranch in May 1999. Dennis Quaid ran up a hefty bill and several other celebrities have partied at the ranch. And if you saw the 1956 film Giant, then you know that actors James Dean, Elizabeth Taylor, and Rock Hudson took Marfa by storm during the summer of 1955 to make the infamous Texas saga about cattle and oil.
(Side note: It also featured a little Dennis Hopper cast as Jordan "Jordy" Benedict III, Leslie and Bick's son!)
CultureMap of Houston also reported that the ranch hosted 53 members for a hunting expedition in 2010. You can see who's who here.
Updated details of Scalia's death can be found in this Texas Sheriff's report.
The bottom line…
Huge areas of land (ie: ranches) lend themselves to hunting. There are hunting enthusiasts all over the world who belong to groups, clubs organizations and yes, orders…
What's noteworthy to us is that somewhere in Texas are links to Bohemian history going way back to the 15th Century.
Maybe we'll share a favorite game recipe soon but for now we'll just dream about staying at the ranch…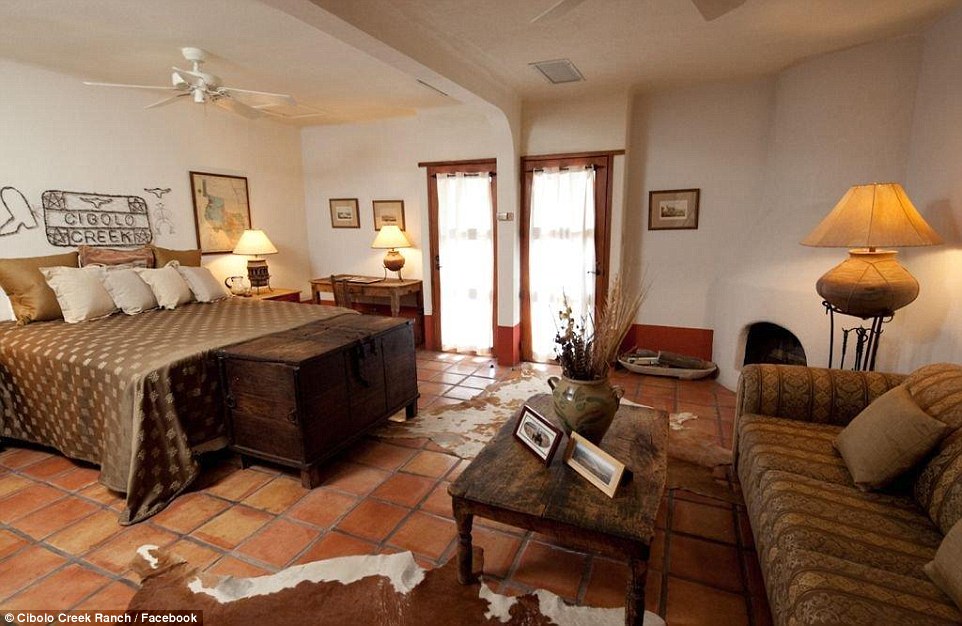 We don't think you can join the order, but you certainly can arrange for a stay at the beautiful historic ranch.
If you have not already subscribed to get TresBohemes.com delivered to your inbox, please use the form below now so you never miss another post.
---
Remember, we rely solely on your donations to keep the project going.
Become a friend and get our lovely Czech postcard pack.