A small square by the National Theater in Prague, Czech Republic was renamed yesterday after the late president of the Czech Republic, Vaclav Havel. Havel was a Czech playwright, politician, and essayist. He was also the last president of Czechoslovakia (1989-1992) and the first president of the Czech Republic (1993-2003).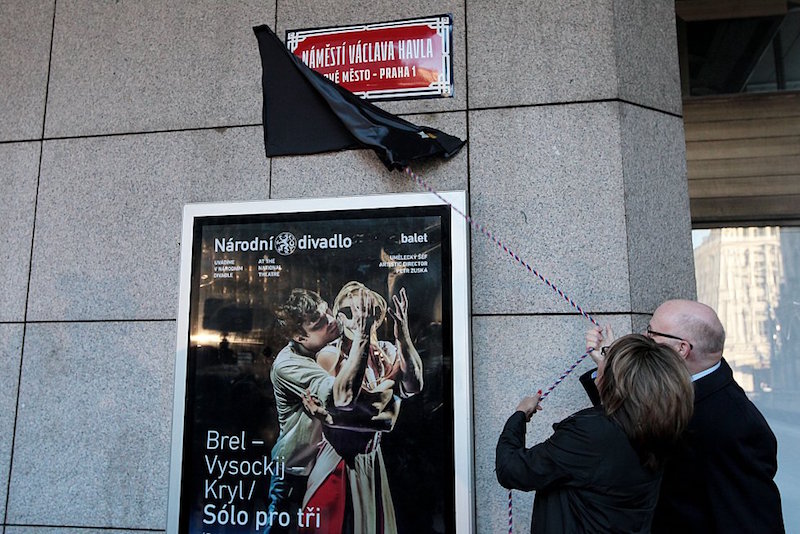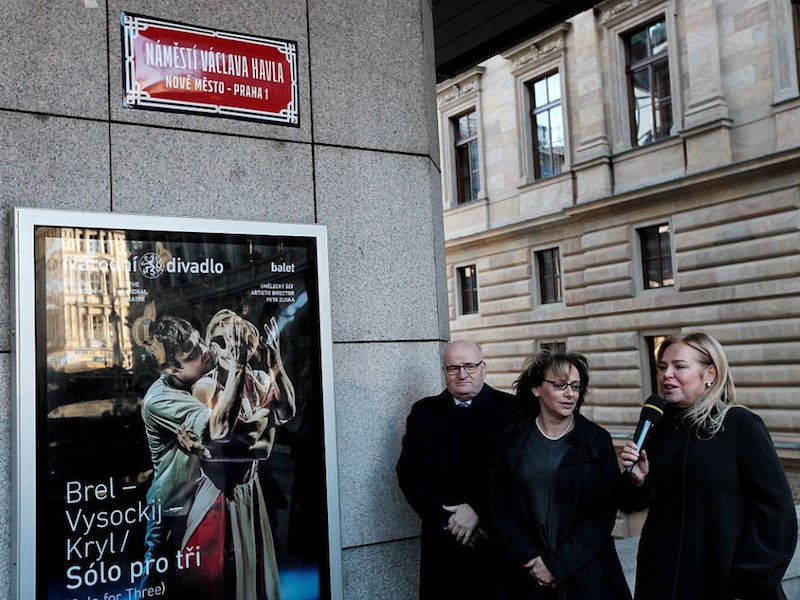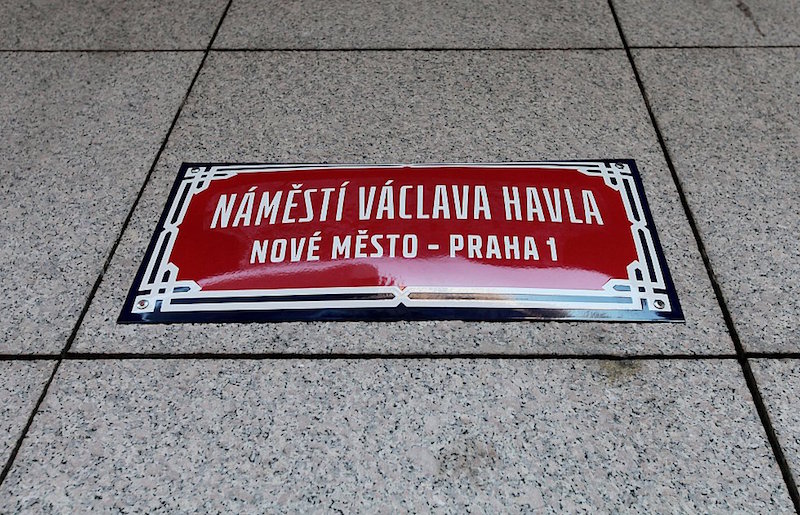 Yesterday, on what would have been the late president's 80th birthday (October 5th), a memorial was also unveiled at the newly renamed square to commemorate Havel. The unveiling of the monument was preformed by the Culture Minister, Daniel Herman and Dagmar Havlova, the widow of the late president.
Havlova is seen standing beside the new monument in this photograph: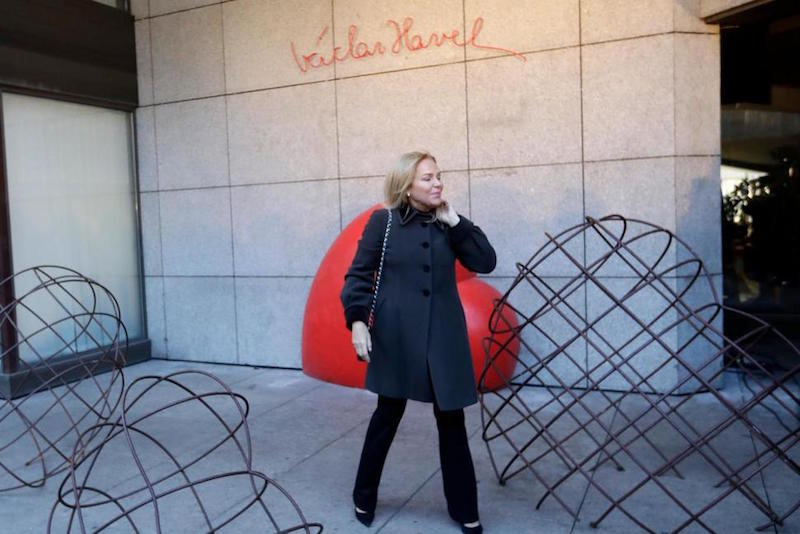 The heart-shaped monument, by artist Kurt Gebauer, is a homage to Havel, who used to draw a little heart next to his signature.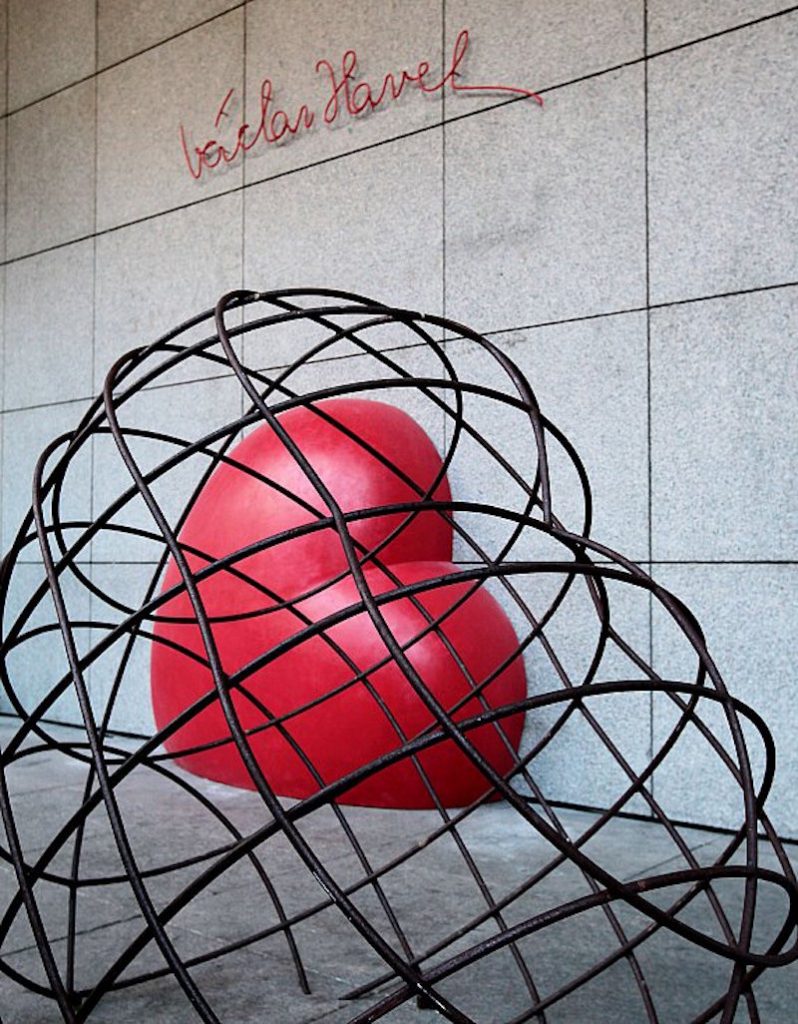 To the people of the Czech Republic and the rest of the world, Havel remains an icon for the struggle for democracy and freedom.
On October 5th, we commemorated the 80th anniversary of his birth.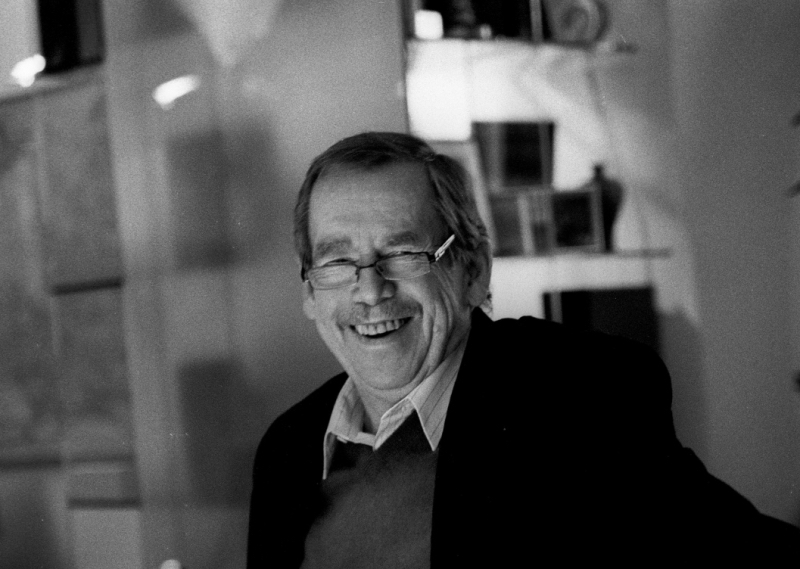 If you have not already subscribed to get TresBohemes.com delivered to your inbox, please use the form below now so you never miss another post.
---
Remember, we rely solely on your donations to keep the project going.
Become a friend and get our lovely Czech postcard pack.