The Honest Guide is a YouTube channel created and run by Janek Rubes, and Honza Mikulka. Two Czech born travel vloggers who travel all around the world. Though they have separate vlogging channels, they dedicated this one to episodes based mostly on guides to the city of Prague (Don't worry, they also feature many other cities as well).
While Honza stays behind the camera, capturing all the beauty Prague has to offer, Janek addresses common questions and explains unknown facts with an energetic, comedic spin. Their videos show exactly what the channel name states – honest guides to Czech restaurants, money, city centers, and just about anything you would need to know.
Besides their videos being extremely helpful to first time travelers, they are also very entertaining to watch. Taking a look at their channel you may see many of our favorite local spots, and they may even introduce you to some new awesome and sometimes quirky information and places you would have never known about before.
Here are some of their videos that we found most helpful!
Meanwhile, back at headquarters…
We still need to raise $1,647 to meet our funding goal.
We only have 8 days left to meet this goal.
We have received a match grant in the amount of $250 so if anyone donates that amount, our kind donor will match it making the total $500.
If we do not meet our goal by the end of the month this site and all of the wealth of information will be gone forever.
Please help us keep the site alive!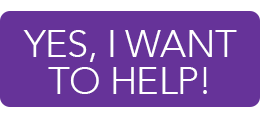 Leave a Comment
comments