Kavárna Mezi Řádky (Café Between Lines) is a small cafe shop we found on our trip to Prague. Centrally located, it's hot sandwiches and fresh salads makes it a favorite for busy city people that need a quick and healthy meal.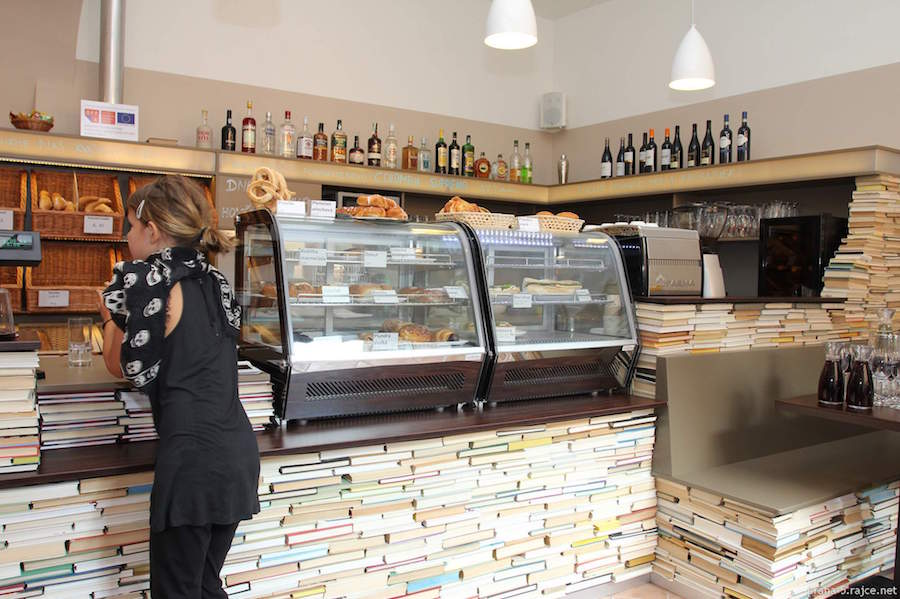 This cafe specializes in soups, sandwiches, and other goodies. My favorite part of this quirky little spot was the creative decor. The entire ordering counter and a couple of the walls were made up completely of books, and as you know… We love books!
As it turns out, it is also a library with sections for different genres and authors and they have book signings, poetry readings and other events. Totally awesome!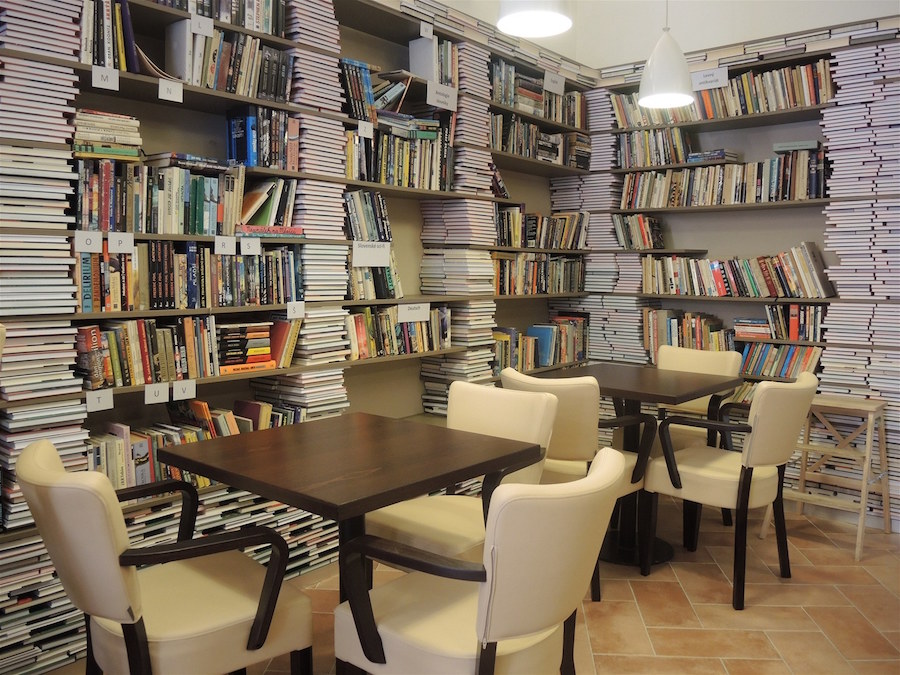 Prague is filled with fun shops and cafes to pop into and this is just one of them! So if you ever find yourself in Prague make sure to check out Kavárna Mezi Řádky.
You can read our post about the time we were there at this link.
Leave a Comment
comments