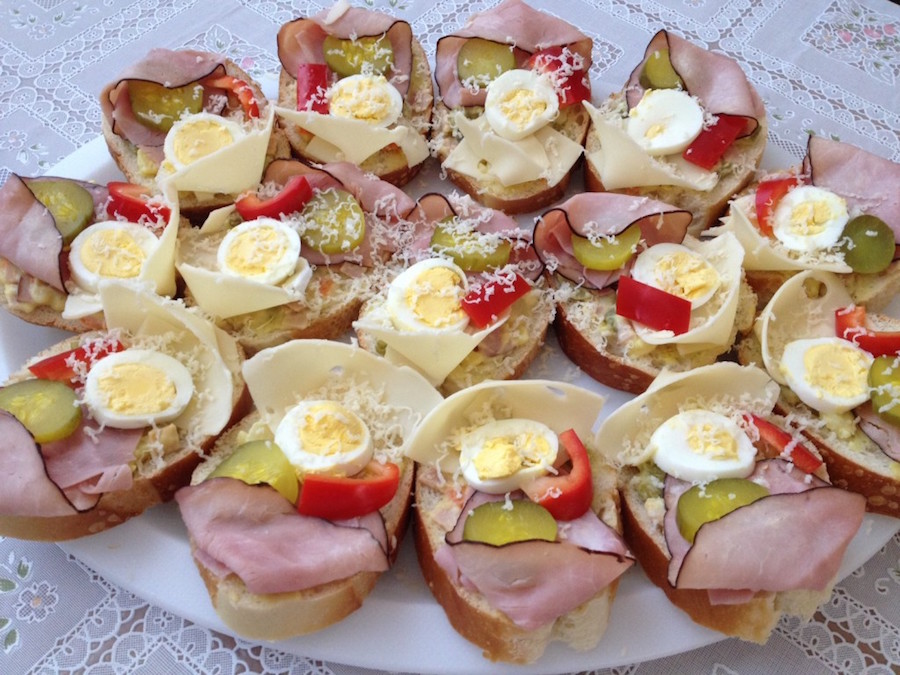 Czechs are famous for their food, but what most people don't know is that that does not only stand for their meals. In Czech it is almost unheard of to go to someone's house and not find a platter of snacks ready for you.
In Czech there are so many bakeries, delis, and vegetable markets, and that is where most Czechs do their shopping. When you go to a Czech person's house, you will first be asked to take your shoes off and then to go right to a table filled with plates of food.
There are usually around three or four plates that are typically filled with chlebíčky, fruits and vegetables, and of course, sweets. As you talk you will notice hands reaching to the plates to grab a snack.
If you are visiting the Czech Republic and are going to someone's house I would suggest bringing a gift like flowers or a bottle of wine. Most people bring gifts when they visit someone simply because they know that they are going to feed them. If you want to have friends over, make a plate, even if you are just having one friend over… It is the Czech way and you can see how here.
Different people do it different ways but some of the most popular items we saw when we were in the Czech Republic were ham, cheese, pickles, tomatoes, peppers, and grapes. After you have someone over it is pretty easy to tell what their favorites are by seeing what they eat the most of.
Czechs also put out platters on Christmas but on a much larger scale, to check out what's on Czech's Christmas platters click here.
Leave a Comment
comments